Lessons from Blockchain Beginners - Both Insights and Actions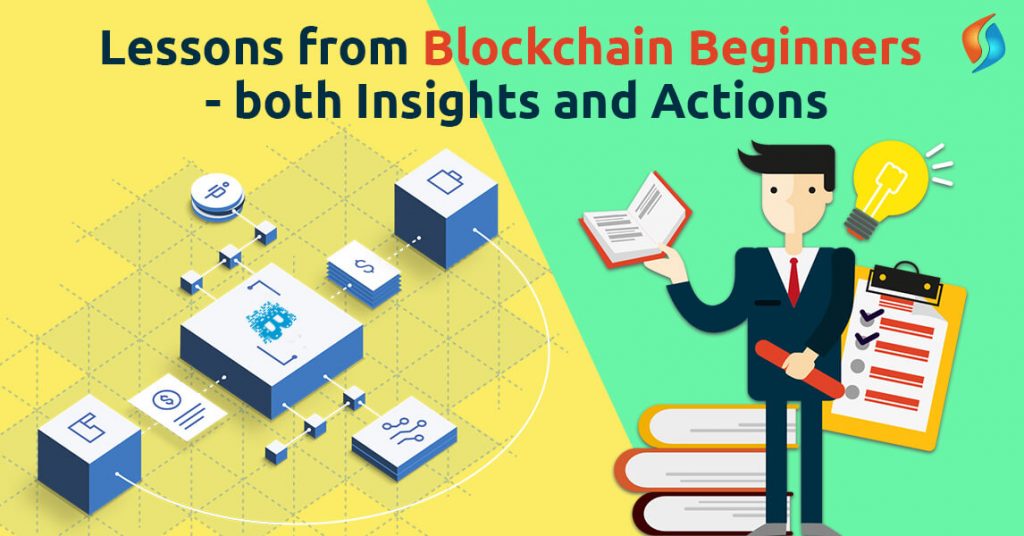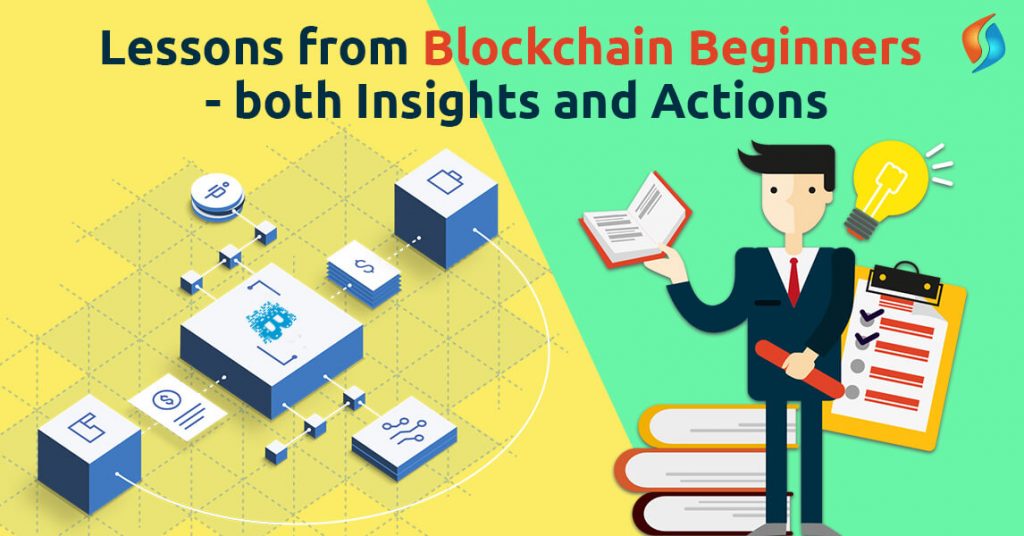 <
Like most new technologies, Blockchain also had its share of detractors and backers. It has been the case ever since its invention in 2008. While some did cast aspersions over its viability, others embraced it. Blockchain was set up for digital payments through cryptocurrency development services. While Cryptocurrency has run into troubles in various countries, but the popularity of Blockchain remain unaffected. Now, it is witnessing ready acceptability across several industries. The market value of the blockchain industry in 2017 was the US $ 708 billion and it is going to increase manifolds. However, this incredible feat is achievable only with the help of expert blockchain development services providers. Many blockchain consulting firms are now offering their services. They are helping more industries with the blockchain application development services.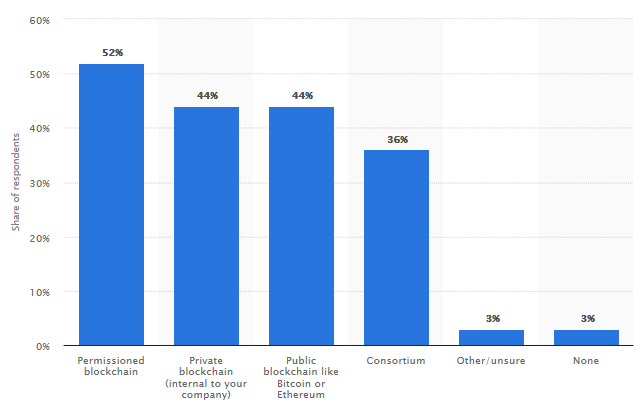 Source: - https://www.statista.com/statistics/878706/worldwide-blockchain-models-in-enterprise/
Still, many industries are sitting on the sidelines and playing the wait and watch policy. While sectors like banking, insurance, finance, health care, and electronics are the early adopters, industries like transportation, life sciences, and consumers have been more cautious late adopters. But the Late-adopters are learning from experiences of their predecessors and implementing the blockchain application development services.
What is Blockchain and why is it becoming popular?
Before drawing insights from blockchain beginners, it is essential first to understand this technology. In simple words, Blockchain is a digitized, decentralized and public ledger of transactions. The 'chain' grows on completion of new transactions with the addition to the ledger in chronological order. It thus eliminates the need for a central regulator. Each system connected to a network gets the copy of a blockchain, and this is then downloaded on to the system. It is thereby enabling sellers and consumers to connect.
Blockchain enjoys clear accountability and authentication. It makes it impossible to falsify a transaction. Thereby, enabling quick settlement of transactions and reduction of cost. It is a significant reason that industries are going for blockchain application development.
Insights and Actions from Blockchain Beginners
1. The blockchain is not disruptive:
It is a misconception that blockchain is disruptive. The motive of many first mover industries (beginners) was not to disrupt the industry. Instead, they were investing in the technology to remove bottlenecks from the industry. As well as to ensure the optimization of existing processes.
Financial markets have been investing in the blockchain. It is to mitigate the cost of compliance and overcome regulatory bottlenecks. This investment is working to ensure better co-operation amongst investors. Companies now realize that more savings remove operational inadequacies. This is possible by optimization of existing networks and the improvement of operational processes.
Similar changes are being seen in the transportation sector. With the help of blockchain technology companies, operational inefficiencies are being taken care of. Shipment status and tracking information, with verification from blockchain, are trustworthy. This is helping reduce time and money investment in the transportation industry.
2. Blockchain removes barriers:
Early adopters have been aware of the fact that the implementation barriers will evolve along with technology. Also, the blockchain technology must develop according to upcoming changes and challenges. In this process, early adopters have taken care of many barriers for the late adopters. Correspondingly making it easier for second-wave companies to incorporate blockchain technology solutions. The various obstacles are:
a. Regulatory constraints
b. Immature Technology
c. Lack of acceptance with executives
d. No clear revenue model
Blockchain technology has been handling these barriers. It is overcoming regulatory constraints and creating robust technological solutions. As a result, executives are now more willing to adopt the technology as they can see the potential of cost savings.
3. The blockchain is the future:
Early adopters are achieving the gains of blockchain application development services. They have shown that rather than being a disruptor, this technology is an enabler. It gets rid of the bottlenecks and ensures significant cost savings. Experiences and lessons from the early adopters will guide the second wave industries. As a result, they will try to avoid those mistakes. In like manner, banks are now saving more than the US $ 12 billion with the help of blockchain. Undoubtedly, today blockchain consulting firms are the new tech leaders.
4. Blockchain needs qualified people:
Second-wave industries are facing a shortage of qualified personnel. This has been due to their wait-and-watch policy. First movers have completely understood the technology and have people for it, but the Second-wave industries need to seek more people with requisite skills. They also need to train their existing personnel with desirable skills. Ensuring the sustenance of new processes is essential. They need to develop a full understanding of the technology. Otherwise, they will not be able to harness its potential. As a matter of fact, Blockchain becomes woven with the architecture of the enterprise. For this reason, firms who will work with blockchain application development services will be able to avail the comprehensive benefits.
Are you looking to take benefits of this incredible technology? Then you need to hire the IT outsourcing services of a blockchain development company and avail their services. These companies will help you integrate blockchain with your organization, and thereby helping you achieve better efficiency while cutting down on costs.
Signity Solutions is a leading software development company in India. We are helping many businesses from around the world with their blockchain app development requirements. Our team has been delivering exceptional results in the field. Thereby, making us one of the leading blockchain consulting firms in India. If you have any requirements for blockchain application development services, our team can help you. Our team of blockchain app developers has expertise over this latest technological development. In case you have any queries or questions, feel free to get in touch with us. We will be more than happy to serve you. Contact us now.