Reddit Marketing 101: 33 Expert Tips to Get Traffic From Reddit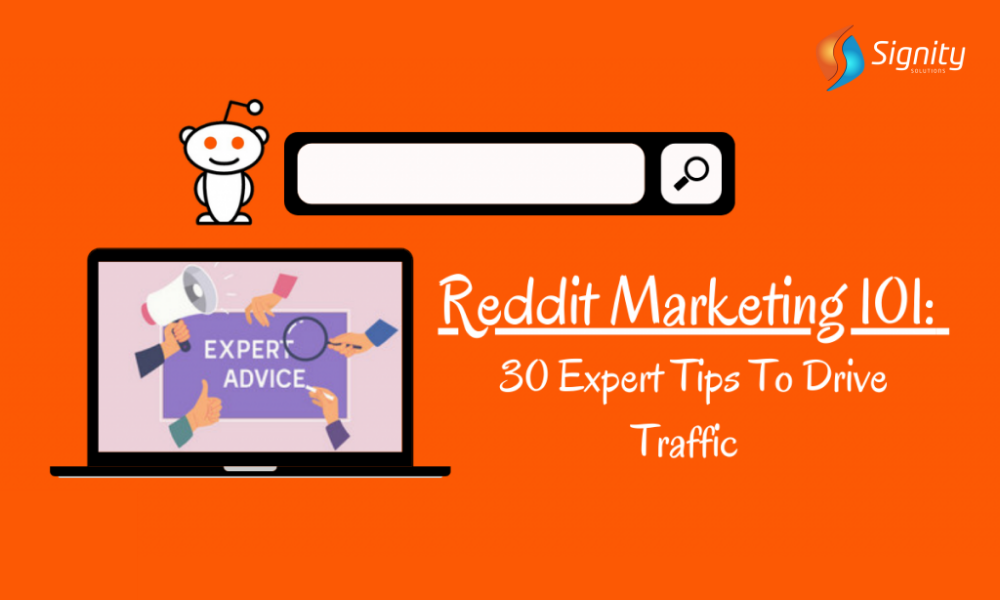 Make it Simple, Memorable, Inviting to Look at, and Fun to Read. - Leo Burnett
Branding products and services is an essential part of marketing. Every marketer aims to bring products/services in front of their niche audiences.
Whether it's Facebook, LinkedIn, Twitter, Pinterest, or Reddit Marketing; marketers utilize each platform to showcase their products or services.
But, Reddit is different and so is Reddit Marketing from other social media platforms. Reddit hates marketing and does not support promotional activities. Reddit strongly discourages sales content and self-promotion.
But, there is no need to get discouraged. As, with savvy marketing tactics, you can access 85 million unique monthly visitors.
Now you must be thinking, how? Well, before that, you first have to understand why people visit Reddit.
There are only two primary reasons;
To get helpful information

To entertain themselves
This means if you spend time providing information to people, you will gain more attention.
Basically, Redditors either want to have fun or want to get solutions to their problems. Therefore, one must aim to post content keeping in mind these two perspectives.
So, to get traffic from Reddit, you need to gain Redditors' attention without creating spam. But, how?
For that we conducted a survey with top Reddit users and here are the best Reddit Marketing strategies they follow to gather traffic without violating Reddit rules.
My business Everybankbonus.com drives its traffic almost exclusively from Reddit, specifically the reddit.com/r/churning subreddit.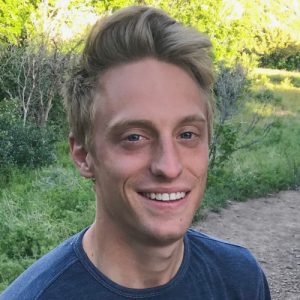 According to Phil, the best Reddit marketing tip is to find ways to bring value and get users involved.
He shared his business case study with us, "Before we launched our site we asked everyone in the subreddit what the hardest part of finding bank account bonuses was, and that we were working on a project to fix it."
He further adds, "We got lots and lots of great feedback, and then when we launched we shared our website with the community. They loved it - and still do - because they felt ownership like they had contributed to making something so great.
Now we are a permanent link in the sidebar of the Subreddit, which users see all the time - driving consistent, highly relevant traffic to our site.
Giving people ownership boosts your web traffic as they feel authority in building something big.
Clickbait simply doesn't work on Reddit as it does on platforms like Facebook.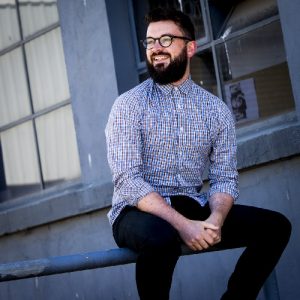 Creating great Reddit content takes practice. Users aren't shy about giving feedback, while sometimes confronting. This allows you to quickly learn what works and what doesn't.
Heyes says, " Most Reddit users visit the site either to learn or to be entertained - they don't visit intending to make a purchase. It's therefore the business with a good story to tell that will be the most successful.
This fact is reflected in the most popular business Subreddits: /r/Startups, /r/Entrepreneur and /r/Productivity see the most action."
3. Ketan Pande, Founder of
GoodVitae
One of the best things about having subreddits on Reddit is that you get a ready-made platform of people who have similar interests.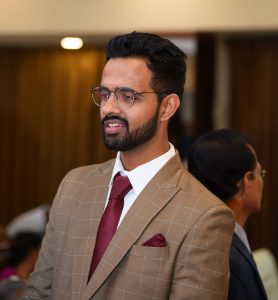 Here's a trick Ketan has to share with us, "posting the results of a short survey that I did with 82 people like a post on r/Entrepreneur subreddit. I shared the summary of the valuable information and added a link to the website at the bottom of the post for more details.
This single post generated >1000 pageviews on my website from Reddit in 2 days, also the post garnered more than 500 upvotes, and was on the first page."
He adds that you must end the post with an aim to stimulate discussion in the comment. This, further, raises the ranking of the post in subreddit and improves the traffic to the website in return.
4. Milos Mudric, Owner of
Seobrianic
Avoid using tagged URLs and maintain natural profile.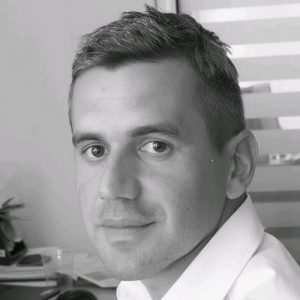 Reddit is strict about link sharing. So, adding links to every post, may add your post to spam or get you banned from a particular subreddit.
According to Millos suggestion, " not use "tagged URLs" and also, try to keep the image of naturality in your profile. If all the posts have links to your website it is obvious that you are just trying to promote your website.
Always be ready to reply to any comments, as people will value it."
5. Josiah Salser, COO at
TeleCloud
Marketing on Reddit is very different than marketing on Facebook, Instagram, or Twitter.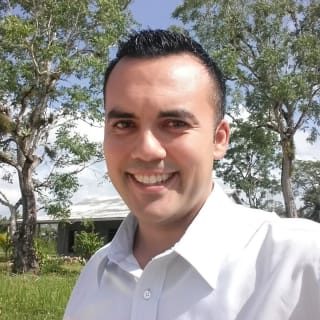 While it's one of the most discerning audiences online and can push content out of obscurity in a matter of hours, spilling over into other social platforms and even into mainstream news.
Josiah Salser shares his thoughts, "Follow the 80/20 rule: most subreddits request their users to contribute 80% of the time if they're also going to post their own content. Self-promotion can fluctuate a little past the 20% mark, but this will be entirely dependent on your content.
If you are self-promoting, but still giving back to the community, you will have more leniency than if you were doing straight promotions.
6. Nate Shivar, President at
Shivarweb
If you are unsure about investing time into organic traffic, test out Reddit ads on specific subreddits and reach out to the moderators for advice on getting involved in the community.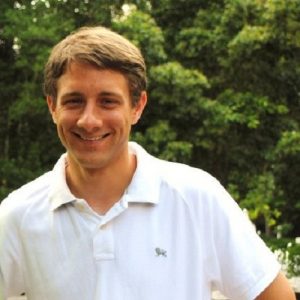 You must learn about subreddits before posting content over it.
Nate Shivar shares his thoughts, " Consumer brands get the most immediate benefit. But any company that thrives on market research, understanding customer opinions, and general brand awareness and public relations can benefit from Reddit."
Reddit has a very helpful search feature. There are two ways to search: one is - search by keyword by keyword and the second is name by name.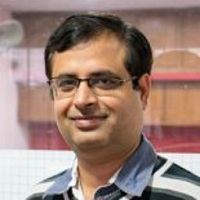 There is a subreddit for anything you can think of. You want to post in subreddits that relate to your niche.
According to Amit, "Be relevant. If you wanted to discuss technology trends, you must submit it in technology-related subreddits, not in a subreddit about cooking.
Don't go vague. So, search subreddits related to your niche and share non-promotional stuff with some insightful information."
8. Quincy Smith, Co-Founder at
Testprenerds
Reddit is a fickle marketing channel and we have used it sporadically across a few of our businesses.
Quincy Smith shared her research, " publish long-form and detailed content (think case studies, data-driven posts, etc) in their entirety in a subreddit.
This is semi-common on big subs like r/entrepreneur and the goal is to basically publish a blog post on Reddit with a link back to your site.
This works really well with pain point topics like "how we raised our first seed round" or "how to set up AWS servers" - the goal is to answer the topic in-depth and then add your company link with something like "We've got more on the topic here."
Basically, Quincy also highlights the importance of resolving pain-point issues of the Redditors with the help of content.
A good way to generate traffic from Reddit (ads or general posts) is to use short forms in headlines
Short-form generates curiosity among Reddit readers.
He explains this with an example, "if you start your post with TIL (short form Today I Learned, which is a popular community), and follow it with some good trivia-type information, your post will get more attention. Other examples are ITAP and TIFU.
The same goes for posts with media (images get more real estate and view space on Reddit Mobile and desktop)."
That's an interesting way to make people eager to know about your blog post and website. As, little suspense is always good.
But publish it only on relevant subreddits.
10. Ashok Sharma, Digital Strategist
Reddit has become a fad in the communities; it's the most vibrant community and powerful source to grab attention. You might see an increase in website traffic in response to a positive mention or increasing Upvotes.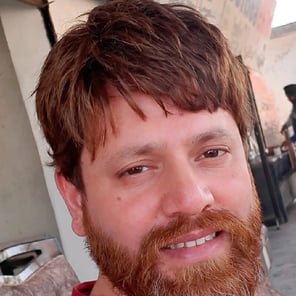 Ashok Sharma shared his personal experience and approach, "Marketers can make the most of Reddit in the following ways:
Using connecting and persuasive language instead of copy-pasting content.
Using Reddit to get content ideas on trendy topics
Engaging with people who want to know about your brand
Achieving Karma points and appreciating communities
Cross-posting to other subreddits to make it more visible
Increase community engagement by using personal accounts
Respond to customer feedback and suggestions like humans, not bots.
11. Robert Farrington, America's Millennial Money Expert at
The College Investor
Every business should create their own sub-Reddit for their brand which they can control.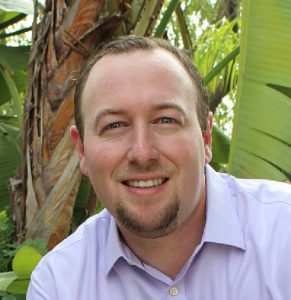 Think of it as a home base on Reddit for your brand and community. You can publish your own content on your own sub-Reddit, and you can also encourage your community to engage with you there.
Further, Robert adds, " Outside of your own subreddit. you should be helpful in-related subreddits to your brand. This means engaging, but NOT self-promoting. Simply answer questions and help people."
If you need to add content related to your website then create your own subreddit. And, publish helping content in other relevant subreddits.
12. Liam Coultman, Athlete Performance Coach at
The Speed Project
Build a good reputation for yourself, as a reliable and useful source, it will stick. This means that you have to become an engaged member of the subreddit of whatever niche you are targeting. The real potential of Reddit is in the long game.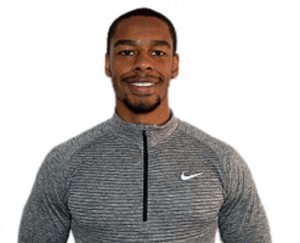 According to Liam, " Position yourself as an authority in your niche: Start by replying to other users' posts and comments. Take the time to write a well-crafted response that goes beyond what you would expect.
Moreover, offer your advice first and link second: When someone asks a question that's relevant to your business don't send them a link immediately. Offer your advice, then leave a short message about your business."
Adding alerts to your target keyword definitely brings you traffic.
Liam further adds that if you really want to step up your Reddit game try adding alerts every time a specific keyword or phrase related to your niche is mentioned.
This allows you to automate searching the subreddits somewhat and only dip in when you know there's a possible relevant query. Third-party apps such as IFTTT and Zapier allow you to do this.
13. Gintaras Steponkus, Blogger & Marketing Manager at
Solidguides
Ask me anything. Lets your audience know that you take their concerns seriously.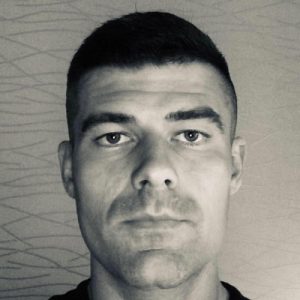 According to Gintaras, "Once you remain active in the Reddit community for a while, then it comes a time to host "ask me anything."
Here, people would ask you questions relevant to your field, and you could prove yourself as an authoritative figure by giving valuable answers.
By doing so, you would not only generate traffic but also get ideas for blog posts. You would be creating content according to the audience's needs. Later on, you could publish the blog posts link as well.
14. Jack Choros, CMO of
Ironmonk
Find content that's already going viral and share it on threads where you know that the same content will get traffic.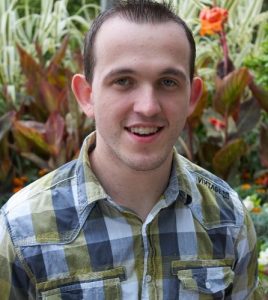 Jack has suggestions for new Redditors, he says, " That viral content you will share may not have anything to do with your business but if you have a Reddit account with a lot of karma points and then you go into a thread.
You'll be more likely to go viral with the digital marketing content that you share because your karma points give you clout."
So, if you have karma points high then engage yourself in trending discussion posts by sharing your ideas and advice. This will highlight your profile and bring Redditors to your content.
15.
Marco Sison author of
Nomadic Fire
For direct traffic, Reddit is a difficult puzzle to crack.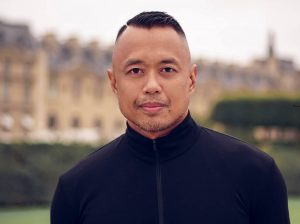 Even if the quality of your content is good, if you have a link to your website, your post will likely get removed. Repeat offenses will get you permanently banned from the subreddit.
Marco adds valuable insight, " Your post should be relevant, useful, spark discussion, and most importantly be "self-sustaining. Don't try to insert teasers or only provide partial information with the intent of driving traffic to your website.
No "click here for more information" or "check out our blog for more." Let the post stand on its own. If people like your content, they will find you."
Avoid using terms highlighted by Marco, as it makes your post promotional. Just add what is relevant and your content will outperform. Be unique be different.
16. Neal Taparia CEO of
Solitaired
You can't generate traffic by simply plugging your product. Be interesting or controversial.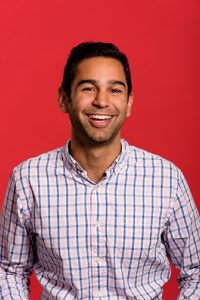 Neal Taparia's study says, "Controversial material also does well, but obviously there are brand considerations.
If you have a product that you think is fresh and interesting that people want to hear about, ask the moderators if you can talk about the product first.
"Creating controversial content does not mean to add something irrelevant but to add something that is less known. Some facts and figures leave people in awe moment.
17. Calloway Cook, President at
Illuminatelabs
One of the best ways to get your content to stand out on Reddit is to use custom infographics. Creatives always attract an audience.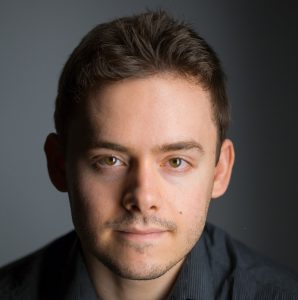 If your company has a design team, they can create infographics from your blog content. As, graphics with some good colors and font, stop users to read and learn about your content.
Thus, Calloway further adds, " This type of content gets significantly more engagement than text or image posts. Make sure that the infographic is posted to a relevant subreddit, and don't spam it.
It should only be posted on two subreddits max, or users viewing your post history will consider your account a spam account just trying to blatantly drive commercial traffic."
18. James LePage, Founder at
Isotropic
Reddit is a tight-knit community that has the following core values.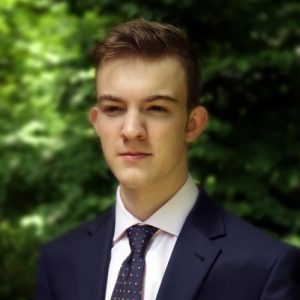 James shared his Reddit experience by letting us know his three core values.
1) don't try to sell us anything
2) self-promo is typically frowned upon
3) be straightforward and provide value."
19. Riley Adams, Senior Financial Analyst at
Young and The Invested
Reddit has proven a great source of traffic for my website in the past. It's a double-edged sword, however. Many Redditors don't spare emotion when delivering their critique of your article or motivation for posting a link to it.
According to Riley, "To be effective with Reddit, you need a thick skin and a commitment beyond simply dropping links to your own content in relevant subreddits (subs).
Further, Adam adds, "The best path I've found includes discovering subs where you think your content now or in the future might find a relevant audience.
Once you've short-listed a number of subs, you should begin commenting on existing threads as well as posting your own questions and comments without links to your content.
Over time, you'll build a virtual presence and even recognition by other Redditors for your input. You need to establish this credibility upfront to have the most effect and longevity." Be a consistent and reliable source of information.
20. Allan Borch, founder of
Dotcom Dollar
Reddit is a goldmine of topics and discussions.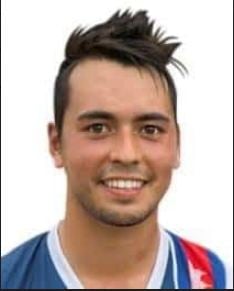 Rightly said Allan, Reddit is a goldmine of topics. Search any and you will find that. It works like google in terms of search and information gathering.
There are subreddits for everything from popular culture to really obscure stuff. With a bit of research, you'll find a few that you can skillfully contribute to.
Allan advises building your tribe on Reddit. How?
By posting highly valuable content early in the day on subreddits relevant to your niche.
21. Brian Robben, CEO of
Robbenmedia
Reddit can send a flood of traffic to your site when you're shrewd.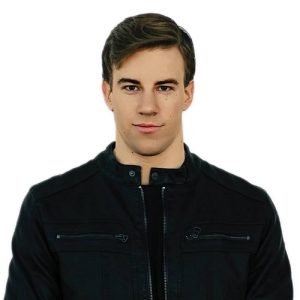 To be a successful Redditor building authenticity is a must. And, Brain shares with us how to build it.
He says, " The first goal is to be personable and appeal to people's humanity. By being super relatable, your thread will gain traction instantly. One way to do this is to be insanely honest.
Another is to admit something embarrassing about yourself because that strikes an authentic chord right away."
For a successful Redditor, you must be original. You need not do anything fake. Represent yourself as a helpful public figure rather than a person of promotion for self reasons.
22. Bradley Stevens, Digital Marketing Specialist at

LLC Formations.
Tell users some action-packed stories to engage them with your brand.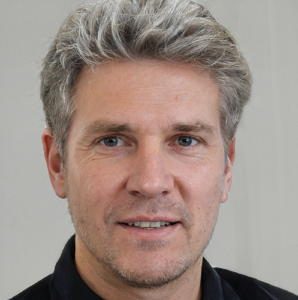 He says, "Rather than forcing the traditional ad, Toyota focused on branding while telling Redditors an action-packed story about Formula1 racing. Even SpaceX promoted the launch of its rocket on Reddit, where the company hosted an AMA."
Engaging users with your story or your brand story build trust. And where there is trust, there is definitely sales.
23.
Bruce Harpham, SaaS Marketing Consultant at
Bruceharpham
Use Reddit for market research and to develop content marketing ideas.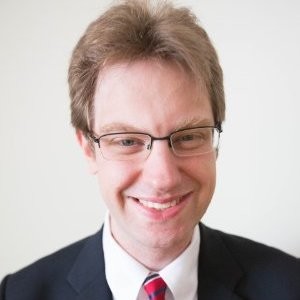 Reddit is a platform where you can do lots of research and create content accordingly. As people share their pain points and you can create blog posts with a solution to them.
The same idea is followed by Bruce, he came across a question on Reddit related to SaaS and published a blog about it. And, the blog leads to a lot of traffic to his website.
If you focus Reddit has so many content opportunities to explore.
When you become a visible and respected member of a community people are much more likely to upvote your posts and lend additional strength to your statements and recommendations.
He adds, " Within many Reddit communities, you can develop a certain level of authority that can really help out your business. Comments and posts made by someone unknown to the community may even be ignored completely."
So to avoid that situation, you must be an active user. You must post regularly and at different time slots to get highlighted among Redditors and moderators. But as a genuine user, not someone who promotes their content at each time.
25.

Charlie Worrall, Digital Marketing Executive from

Imaginaire.
Keep your account active and show your audience that you're not just a big faceless entity on the internet.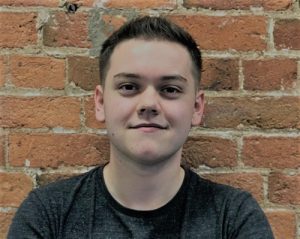 Make people realize that you're approachable and that they can have a genuine interaction with you if they have a problem or a question. Seeing that you're a personable brand can often mean that they'll remember you.
So, the next time they need a product that you offer and they see your brand pop up, they'll be more likely to purchase something from you over a competitor.
Obviously, when you will solve people's problems and interact with them. Build relationships. Then, they going to prefer you when they see your brand, post, or anything that comes up by your name.
26. John Howard, CEO of
Couponlaw
The best tip to generate traffic from Reddit is to create relevant, meaningful, and engaging content while promoting your brand.
Further, John says, "use the right tags that will lead users in finding your content that is related to your niche."
Mostly all Reddit users support this comment. Content no matter where it is should always be relevant. For google to be on SERP, on social media for clicks, and n Reddit to prevent spam.
Give away free trials and samples.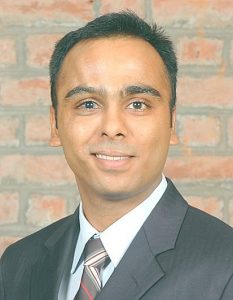 Saurav Jindal suggests, "giving free samples/trials -Some subreddit like r/freebies, r/efreebies, and other relevant subreddits, can be a place for advertising your offer, and making it available for free trials and getting reviews.
Positive reviews by Redditors, encourage others to follow and use the offer."
Now that can be another engaging way. This will give Redditors a sense of ownership that they need to try a product and give honest reviews. This leads to a wide spread of word for your brand.
My first blogging project, a Japanese Language blog, was pulling 500 daily visitors on average from almost entirely Reddit traffic.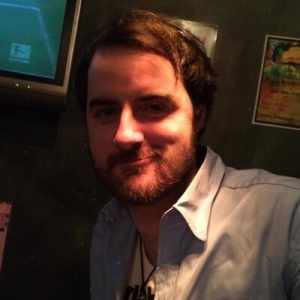 A top trending post on a major subreddit can literally deliver server melting levels of traffic.
Mitchell shares their process," My process was threefold.
Research relevant subreddits, you can do this by inputting keywords here

subreddits

(I focused on 4 of the largest in my niche)

Monitor the community daily and get a feel for the content that resonates. Respond to other posts and build karma.

Create a high-quality long-form piece of content to post on the target subreddits.

Convert the traffic when visitors come to your website."
When it comes to Reddit the best marketing tip is to really be engaged with the community, especially one that is your target audience.
Sean further adds, "Not only will this make them more receptive to whatever you share, but it will also allow you to really get into the minds of your target audience."
Treat being a member of Reddit the way you would treat any other content marketing strategy:
Start with providing value before you try to sell anything.

Get involved in conversations, provide genuine interactions, and

Only sometimes offer your product or service as a solution.
He says, "Redditors are all about transparency and can see sales tricks coming from far away. Be genuine and provide valuable content!"
To do Reddit marketing you need to be more transparent and less promotional.
31. Joe Karasin, Owner at
Karasinppc
It has been my experience with Reddit to use a mix of organic and paid strategies.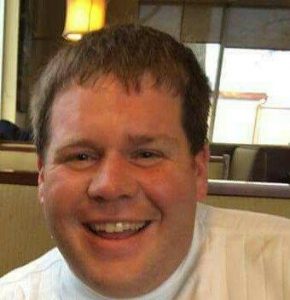 Joe says, "the best way to obtain organic traffic is to join subreddits that are geared at the industry."
Joe explains it further with an example, "real estate agents gain business by joining subreddits about houses, interior design, and mortgages. The best way to do it is to share content and join in on threads. It worked well because of the extensive referral networks that exist for real estate agents. "
Also, Joe found that the sponsored posts worked well in eCommerce.
Here's some advice from Joe, " start by doing your homework. Search for subreddits that are specific to your industry and location. Once you find them, join, and post. Do not spam the thread.
Post once or twice a day, and keep it simple. Do not be sales-y. Post information and ask for people's opinions. They'll give them. As for times, I would post once around 10 AM and once around 7 PM, and that seemed to be effective."
32. Susan Thompson, Digital Marketing Manager
Toppcasinobonus
Each subreddit has its own best timings to post. You can use a tool like Delay for Reddit to find the best time to post.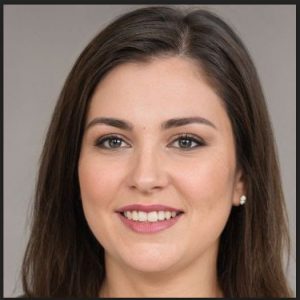 Susan Thompson highlights the importance of trending topics.
She says, " Identify Trending Topics. Go through famous subreddits and explore which topics are trending and if you can leverage on these topics."
She further explains with an example, "Work from Home topic is trending so if you have any WFH resource or article, you post in relevant subreddit and get tons of referral traffic."
33. Ronald D'souza, Content Marketing Executive at
FJackets
Pick a subreddit that is super relevant to your topic and has plenty of viewers, but isn't too crowded.
Ronald further says, "You don't want your post to get buried in the massive amount of submission. Secondly, you can also comment on relevant subreddits."
By implementing this strategy, he was able to generate about 400 visitors per day with a single Reddit comment.
Ronald is right, while posting we need to choose quality over quantity. We need traffic that doesn't increase bounce rate but conversion rate.
Final Thoughts
Lead generation refers to the process of identifying potential customers for your business's products or services. And, Reddit is a platform where you can easily find your prospects.
But, Reddit is different from other social media and can act as a magnet for lead generation if one does not create spam content.
Reddit Marketing if done right can be a great boon for businesses. You come across a wide audience but you must use Reddit marketing tips to convert them into your potential leads.
As you have learned about expert practices to gain traffic for websites. It is very evident that one should add only relevant content to Reddit and try to build authenticity. Else adding only links will make your account get blocked by the moderators.
Reddit is one of the digital marketing platforms. So, it is necessary to manage marketing talent wisely to grow over the social media channel.
Moreover, either be an entertainer with some fresh, unique content or a problem solver with some great tips and advice. If you master the art of adding content then there is no way to look back.