Thinking of Drupal for Your Next Portal? Check Out the Things You Should Know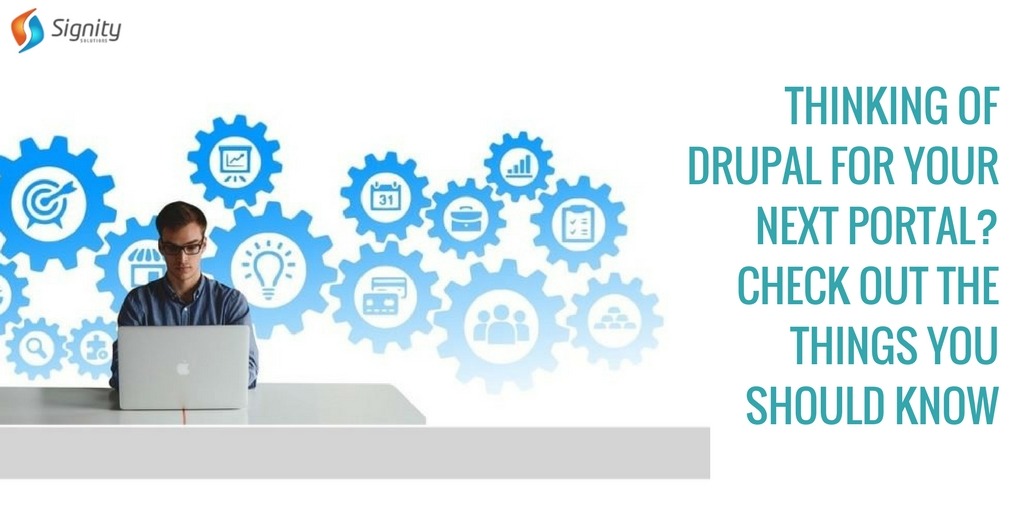 Drupal is one of the most comprehensive CMS systems available. The script has a specific coding environment that has proved that it could graduate from being just a regular CMS script to a programmer's platform. The open source script has been one of the most sought ones by programmers, opting it over Quick.com and WordPress.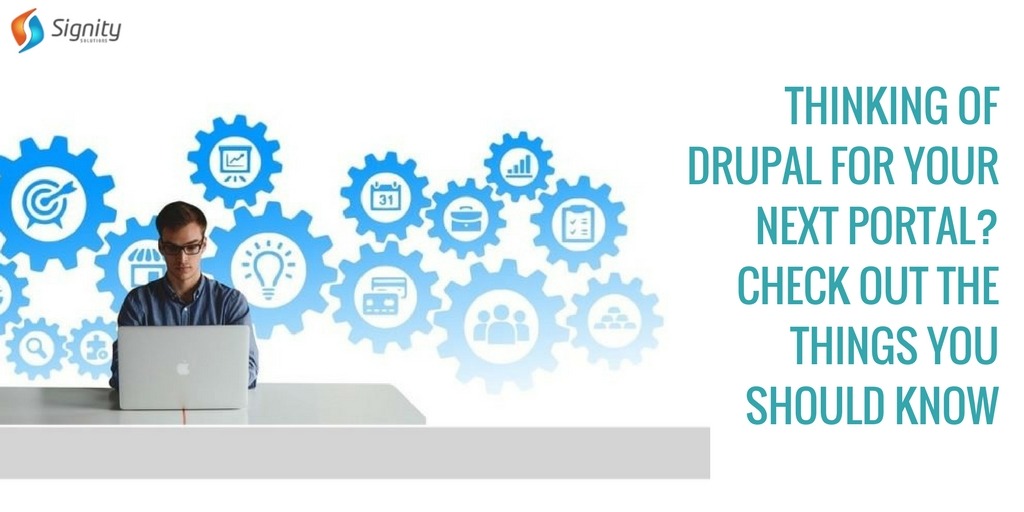 High on popularity, Drupal has been opted by websites like The Economist, New York Government and Arizona University. The open script code, free of licensing cost is accepted and adopted by developers and companies across the world. Drupal is written in PHP code hence saves a lot of money when it comes to developing a website using it.
Drupal development has plenty of opportunities. Drupal web development isn't restricted to a certain type of online presence. From e-commerce to social networking sites, community portals to a personal web presence, Drupal enables organizations to spread its online persona to address the need of the era. With thousands of add-on modules to its credit, Drupal is the most preferred choice of developers and designers from across the latitudes and why not? With more twenty-eight thousand modules and two thousand different themes, it isn't surprising to find so many developers favor Drupal.
Drupal development is widely used for designing customized e-commerce websites. The major reason for this is the addition or alteration of custom Drupal templates that take no time to create a tailor-made e-commerce website or mobile app. Drupal extensions have helped developers and designers to create a customized project for their clients via Drupal extensions.
If you are planning for Drupal portal development, here are a few things you ought to know of this integration:
1. It's an open source software: Drupal, to a great extent, falls under the category of a free software wherein the core software, contributed modules and many of the in-built themes are free. This helps businesspersons reduce their web development cost significantly.
2. The ability to customize: What could possibly substitute this advantage that Drupal has? The ability to customize with regards to operations, features, platform layout, designs, etc. make it all the more the developer's as well as the business owner's choice. Highly customizable, the script lets you address the client's need perfectly.
3. Faster deployment: Drupal enables business organizations to deploy core features and functionalities quickly. Experienced developers can make customization after deployment of a Drupal site. They may also go for alterations as per feedback on the previous version and business needs after the site or the mobile app go live.
4. A complete enterprise package: By all means, Drupal portal development is an enterprise-class software. Be it the scalability, reliability, interoperability, flexibility, security, and rest of the features, Drupal is an enterprise-class CMS. In short, developers can integrate it with other applications like SAP, phpBB, etc.
5. Extensive API support: Drupal has found an incredibly strong support on Facebook, Twitter, Google Apps, Google Analytics, YouTube, etc. Custom modules may be developed by using such well-documented API.
6. SEO is the real thing: SEO plays a vital role in a company's internet marketing strategy. Drupal enables companies to optimize their SEO practices. It has an enormous impact and is capable of creating flexibility to display content in a way search engines do.
7. It is mobile-friendly: An appreciable increase in the number of smartphone users has opened the doors of new marketing gateways for companies. Smart devices can also perceive of Drupal as that of desktop users. Small business organizations rely heavily on this very feature to generate leads.
In a nutshell, Drupal web development empowers developers to make a high on quality rich website that fulfills the requirements of their clients. With Drupal as their web portal, businesses enjoy dynamic and innovative websites in order to communicate their vision, values, and styles to their users and potential targets.
Planning to opt Drupal portal development? Entrust your project to the best developers. Drop us a line at info@signitysolutions.com as with us, at Signity Solutions, you'll get the best of designs, codes, and creativity. Having built more than 600 websites with a team of 120+ tech enthusiasts, we are sure to help you with enterprise-ready and mobile-friendly web solutions.