6 Killer Features of Android 5.0 Lollipop
With the launch of Nexus 6, a new operating system "Android 5.0 Lollipop" has been also introduced in the competitive market. Still many people are unaware about it and those who are familiar they have questions which are consistently running in their minds - What is it and how it is different from Android?
The Android 5.0 Lollipop is designed to be flexible which is customized in such a manner that can run on all devices easily. You must have read that "Lollipop – is more than your phone and tablet" which means you can operate your watch, your TV and even your car through it. However, top mobile app development companies in USA are already implementing the changes while working on the new app projects.
Still, your mind must be running here and there and want to know more about it, right? So let's go into more details and scan its features which makes it different and better mobile OS from current Android OS:
1. Pause and later on start
It has features like: While playing songs, photos, apps, searches you can pause and later on start from that point where you have paused it.

2. Touch and Feel
The other one is to feel the same experience when the user switches from one screen to another so Google does not change the design and keep it the same way as it is in Android Devices. Move to the next feature which is always important when the user buys any smartphone i.e. Touch and Feel. It has a smooth touch and very intuitive way and the user can easily switch between multiple tasks.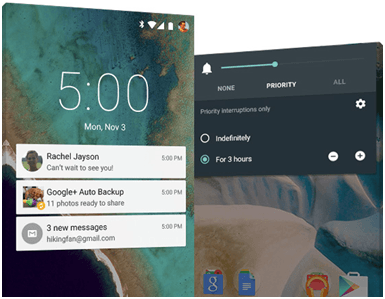 3. Check important messages or notification
The other interesting feature is to check important messages or notification from lock screen and directly respond which is so far no other mobile Operating System is giving such kind of user friendly feature and of course how can we forget battery saver feature which extends the life of your device up to 90 minutes which is surely integral part of any smartphone.
4. Material Design
Not only in terms of Battery backup but Android L is different in looks as well which is known as "Material Design". It is in flat looks but with the animation impression it goes well over the tablets, TV screens, watch and in the car. Lollipop gives real look through its shadow which is a different feature so far in the mobile operating system.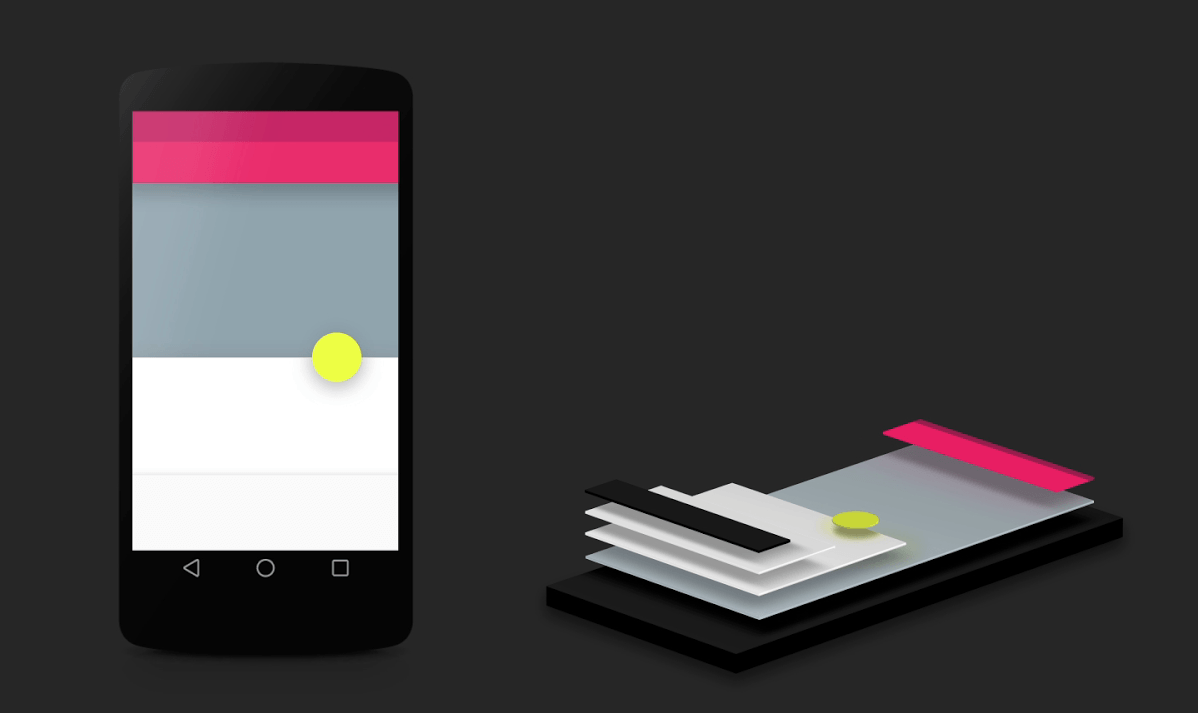 5. Android L performance factor
Android L Performance factor – It is better looking, more faster and efficient as compare to current mobile Android OS. The biggest benefit for Android L to the end-users is it does not require to delete heavy apps or readjust apps. With Android L, user can use any kind of app whether it takes more or less memory.
6. Realistic much-device integration
Another beneficial feature of Android L devices is to reduce the gap between devices mobile and console-quality gaming but also between mobile and PC graphics which displays the result in a more realistic environment with more realistic characters and tremendous lightning.
Futuristic Approach for Android Lollipop - It's not only coming in Nexus 6 but Google is launching it with Nexus 9 and Nexus Player as well. Besides it, Google is giving the gift to the Nexus user who is using any model of Nexus whether its Nexus 4, 5, they will get Android Lollipop updates soon :-)
Also, recently reportedly [Tweet "LG G3 users will also receive the latest Android 5.0 Lollipop update before December 2014 in Dutch and Belgian. "]Not only LG G3 has planned for Android L updates in their devices but also Samsung is also on the same track and updating Android 5.0 Lollipop in Galaxy S5 and Galaxy Note 4 devices soon too though Samsung has not officially made any announcement.
With the upcoming technology, not only Samsung and LG is targeting Android L but also Sony and HTC had already announced and confirmed about the updates in the mobile operating system in their current devices and users will get as New Year 2015 gifts by these companies.