6 Reasons Why Outsourcing Mobile App Development is Good Idea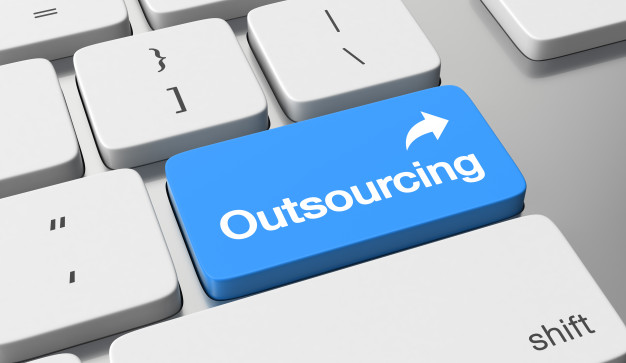 According to stats, the global outsourcing mobile app development market cost has reached up to a staggering figure of $88.9 billion.
Furthermore, a recent statistics report said, a whopping 63% of outsourcing consultants are expecting an immense increase in their outsourcing business in 2019. Well, isn't this statistic enough to comprehend the popularity of outsourcing? It sure is.
A report by Deloitte says that IT outsourcing services have increased by a considerable 31% in the past year and is expected to grow day by day.
Be it custom web development or in-trend mobile app development solutions; all you need is a software outsourcing company to get your work done. How amazing is that?
Now, if you are wondering why the demand to hire an outsourcing development team is on an all-time high?
**The answer lies in the unprecedented growth of the global technology industry**
The extensive development in the IT sector has increased competition, demand, and the cost of everything. Thereby, to remain competitive in the global market, companies everywhere prefer to outsource.
Why outsourcing mobile app development is a good idea?
To put it in other words, if you want to have a competitive edge over your competitors, outsourcing is your key to success. In this context, outsourcing to India is a great option for mobile app development.
Did you know? The Indian outsourcing industry comprises of a whopping $150 billion!
Now, that's huge!
This is because of the vast talent pool of IT professionals in India. So, are you considering to hire an outsourcing mobile app development project to India? But before that do you want to know how they can benefit your business in the long run?
Well, we have listed out all the great benefits for you!
Benefits of outsourcing mobile app development
1. Cost-effective approach
Outsourcing your mobile app development can decrease your overall cost incurrence to a great deal. Not only it will reduce your overhead cost but also help you make considerable savings on infrastructure and resources.
In fact, according to statistics, outsourcing mobile app development can help you cut costs up to 75%. Well, 59% of businesses are already outsourcing because of its cost-cutting feature.
Now, isn't that a reason enough to hire an outsourcing team for your mobile app development.
2. Increased efficiency
An iOS and Android app development company in India has everything to develop and give you a smooth, high-end mobile app.
From a dedicated team of developers to state of the art equipment, they have everything to deliver exceptional quality work.
And if that's not enough, they even have options of manual and automated evaluation of apps to keep a check on the quality control of the app. So, when you hire an outsourcing team, be sure to get the best mobile app.
3. Seamless team management
As mentioned above, outsourcing companies have state of the art infrastructure. Tools like workflow management systems facilitate timely and fast delivery of work while following the deadlines.
Consequently, this helps them manage their team effortlessly and give you a decent good feel of business automation.
4. Impeccable security
Apart from developing a mobile app, it is essential to safeguard it too. Especially if it's a business app, these apps are vulnerable to hacking which might lead to loss of sensitive data and information. This is where an outsourcing mobility service provider company can come in handy.
Not only have they had a robust security mechanism but, their legal documentation and non-disclosure agreements are also on point. Could it get any better?
5. Work round the clock
Outsourcing on a global level ensures round the clockwork. Yes, this happens because of the different time zones. While an in house team works for a limited time, an offshore team is available for work 24*7. This ensures fast and seamless delivery of work.
Also, it also saves you from the complexities of hiring, recruiting, and training. This, in turn, can help you utilize your available resources in the most optimum way possible.
6. Consistent support and service
Developing an app is not the end of your project. It is just the beginning. Therefore, your outsourcing company will also give you consistent support and service even after the app development work is done.
Whether you develop an Android app or you go for iOS app development in India, from fixing the bugs to marketing and launching it, they will do it all. Wouldn't that make your app development process easy and on point for you? Think about it.
Well, this is not the end;
5 bonus tips that you can consider while outsourcing mobile app development:
Tip 1: Exposer to global talent
Particularly for an upcoming market, it is very difficult to look for talent in an emerging industry. And shortage can deeply impact growth. To clear this, countries have been investing in India due to its rich talent pool who has delivered an increasing no. of patents globally at lower costs.
Tip 2: Enterprise partnership
An enterprise partnership aims to bond partners, creating a jointly owned entity that both partners must nurture for mutual benefit. In an enterprise partnership, the existing cost base becomes the revenue for the shared entity.
Tip 3: Local market opportunities
To establish new companies or their services in the local market place, companies need to present themselves in the local markets by partnering with local organizations, manufacturers, or government.
Tip 4: Faster & innovative market
Bringing out new products ahead of competitors is critical for consumer products companies in a rapidly changing market. So, outsourcing can help to increase innovation productivity by 60%, thereby increasing more revenue.
Tip 5: New business model
Spinning-off the traditional business model can help in increasing manufacturing and sales. in the midst of a structural change, as more and more services move to the cloud and many service providers try to adapt their business and sales models to meet these changing market conditions.
Conclusion:
All in all, outsourcing mobile app development solution can help you have the desired edge over competitors.
From cutting down on costs to helping you concentrate on your core activities, outsourcing is your gateway to success, high return on investments accompanied by lots of profits. So, grab this outsourcing opportunity now.
Outsourcing companies like Signity Solutions can do the needful for you. Years of experience and expertise have made us a pro in this field. Our developers have great technical knowledge in providing enterprise mobility solutions to clients across the globe. Want to know more? Feel free to contact us and we will revert at the earliest.