Is Outsourcing a Mobile App Development an Effective Strategy?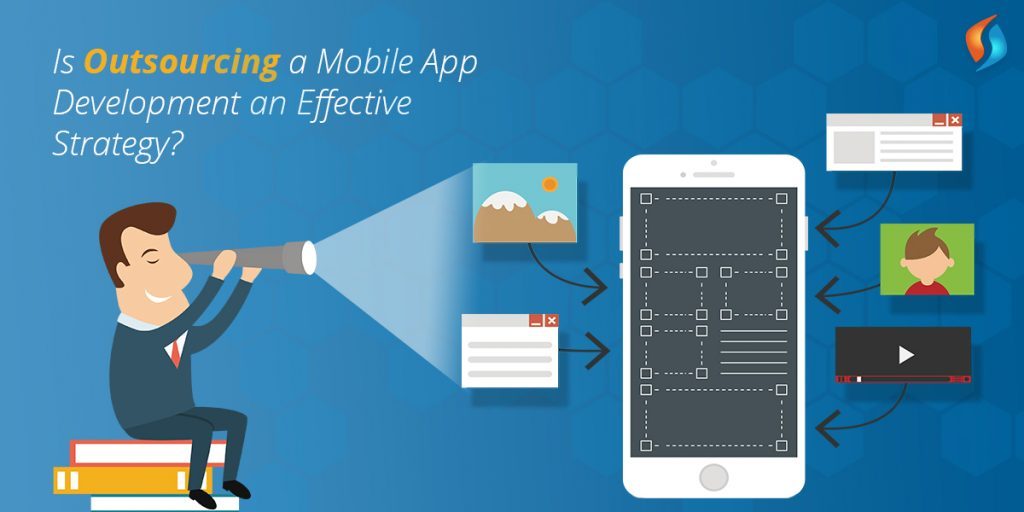 With the growing popularity of smartphones, many entrepreneurs have got a perfect business platform for investment. Smart entrepreneurs have opened businesses that cash out the vibrant mobile technology with mobile application development as business solutions. In short, mobile app development in India has become popular.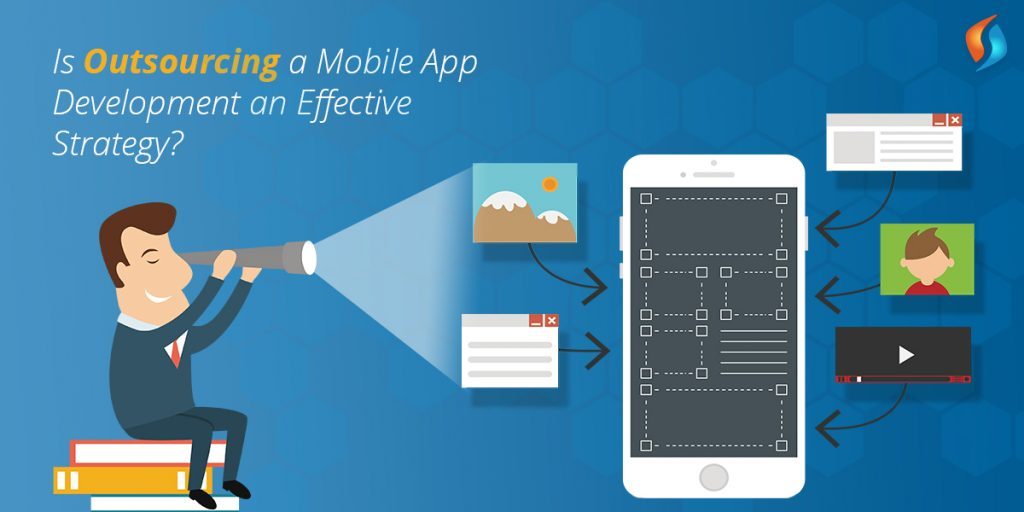 The market is not only growing by the number of startups every year. But there are also many entrepreneurs who are coming back into the market. These entrepreneurs come back to implement their new ideas of m-commerce businesses. And the game-changer is the mobile application development services so that the business can reach out quickly to the audience and provide solutions faster.
From the many companies, offering enterprise mobility solutions, businesses can choose the best mobility service provider for their business app. This means that every business can have their official app. Moreover, this would help them market their brand in a much better way. The business would be able to reach out to more customers eventually and grow the profit scales.
Reasons to Outsource your Mobile App Development:
Here are the reasons why you need to outsource your mobile application development in India to professionals: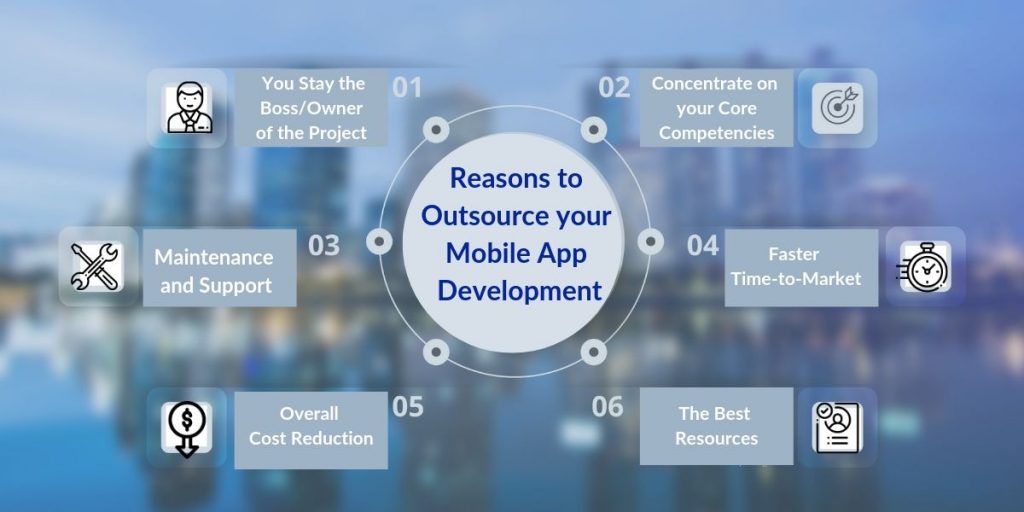 1. You Stay the Boss/Owner of the Project
Most of the people have a misconception that outsourcing the mobile app development would make them lose the project they have. On the other hand, companies feel that giving other business to prepare a mobile app, means they would not have proper authority over the app developed. Nonetheless, this is wrong.
The companies offering mobile app development in India first sign a contract. This means that they are bound to your requirements and cannot copy or re-sell the product elsewhere. Moreover, if you feel that there is a problem in the term, you can have it rectified. Mobile app development company in India like Signity Solutions have dedicated Project managers and customer service representatives. They are assigned your project and are obliged to give you the best service.
2. Concentrate on your Core Competencies
Are you a professional mobile app developer or do you have an in-house team for it? In case your answer is no, then why to waste your time on something you are less familiar with? It is better to hire a professional mobility service provider who can give you the best results. With this, you would not have to spend time and learn or have others learn about it. You can use the time to concentrate on the thing that is more important for your business instead.
3. Maintenance and Support
Mobile app development services aren't just about creating an application, and that is it. There is a lot more to it like platform selection, security measures, analytics, promotion, designing, deployment, testing, and much more. Moreover, even after you have launched the mobile application and people start using it, you need to keep updating it.
Without any updates, the engagement of the user would not stay for a long time. Now, you would not want to lose your precious sleep over the lowering traffic towards your business application. Then take the help of a company offering the enterprise mobility solutions that would keep updating the app correctly.
4. Faster Time-to-Market
In the competitive business world today, the speed of delivery is what matter and counts. In case you are not able to produce an app within a specific time, you would lose your customers. Moreover, all your efforts to gather customers for the engagement would all go in vain. On the other hand, if the app were for your company and to increase productivity, it would cost you a lot.
Nevertheless, the moment you assign the work to a company providing the mobile application development services, you would not have to worry again. The team of professionals here would ensure that all the work is complete according to the time frame available. And within no time, you would have the application ready at your disposal.
Moreover, teams that offer mobile app development solutions in India tend to take a much lesser period to start the project. In short, this means that you would get the product before the deadline. It would also give you time to make some changes if needed and to test the app before making it live.
5. Overall

Cost Reduction
It is normal for you to get rid of additional expenses that could reduce your profits when you outsource the mobile development in India. This means that you would not have to spend time, effort and money to recruit developers. The process of recruitment can be expensive, and you can avoid it by outsourcing. Also, hiring a team and paying each of them a huge salary would also leave you spending much.
Well, that is not all; you would not have to keep hiring new employees that are well-versed with new technologies
. Also, you would not have to spend a lot for the
additional
infrastructure.
Hiring a company that offers mobile app development in India saves you from all these extra charges
.
6. The Best Resources
In the end, you would want your mobile app to develop as best as possible. You do not want to spend time making changes to it before you can make it live. In India, many engineers are specialist in one or the other mobile app development languages. Being a leading country in the best software engineers, you can be sure to get the best output.
The mobility service provider you choose would have vast experience and knowledge for various programming languages. With talents readily available, you can create a contract with the mobility service provider to offer you the best services. And then, you would be able to enjoy the professional services at a highly affordable rate.
Hire the best MobileApp Development Agency!
All-in-all, to those who feel outsourcing, is not right for them, the points above should have answered the question. Moreover, it depends on your situation as well; if you do not have professional in-house developers, it is better to outsourcing to India. Signity Solutions is a company offers affordable and high-quality mobile application development services in India. Connect with us to get a quote!