Benefits of GPS Based Mobile App for Fleets and Trucks

GPS based mobile app for tracking are significantly beneficial for businesses that rely on fleet trucks to provide their services to customers. This technology helps you gain complete control over the operation, making you aware of the best routes of travel and thereby reducing fuel expenditure, alerting you of the possible nuances which might render delay in transportation, improving driver behavior and vehicle productivity.
Here, we will list some of the notable benefits of having GPS Fleet Tracking services.
1.) Reduction in Operating Costs
Speeding is an important factor which determines fuel consumption. You can use the tracking system to set up alerts to maintain proper speeds which will significantly reduce your fuel costs. Also, idling time can be controlled using alerts so as to prevent drivers from wasting fuel unproductively. The location based information available to dispatchers through GPS tracking is significant for proper routing. Thus, unnecessary expenses on excess fuel consumption and overtime usage are eliminated using this technology.
2.) Improvement in Driver Behavior
Unauthorized truck use and improper driver behavior often lead to increasing in fleet costs. The information provided via GPS tracking like truck speed, Engine starts up and shut down and idling time can help you control the transportation process. Unwanted behavior such as excessive speeding and idling can be done away with this. When your employees know that their activity is being tracked, they are encouraged to drive and use the company's resources efficiently.
3.) Security Enhanc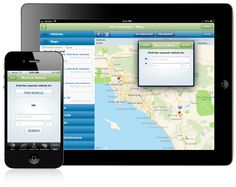 ement
This technology is helpful in enhancing the security of your trucks. In the unfortunate event when your truck is stolen, the GPS receiver can help you recover your truck easily. Also, certain tracking devices also alert you when your trucks are due for maintenance thereby ensuring that your trucks meet the required safety norms. A two way communication between the drivers and dispatchers further helps in monitoring and security enhancement.
4.) Mapping and Alerts
Clear and updated mapping can help you significantly. The mapping features of GPS vehicle tracking systems allow you to zoom to the street level and provide street, terrain and satellite views. Also, the real time traffic information provided through them is helpful for avoiding delay in transportation.
Alerts can be set up to manage driving speeds, idling time, engine turn on and turn off time etc and can notify you of any unwanted behavior. They can be triggered in case of excessive speeding and idling, the engine starts up or shut down during off-hours and unauthorized truck usage and thereby help you in monitoring the movement of your truck.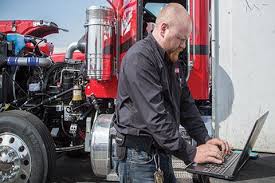 5.) Improvement in Customer Service
GPS tracking makes you aware of the exact location and status of all your trucks. Also, the two way communication between drivers and dispatchers can be utilized to direct the drivers to any job site. Using this technology ensures better routing and dispatching. It thus helps you in providing efficient services via real time vehicle tracking and leads to enhanced customer satisfaction.
Thus, with the optimized operating costs, superior route planning and security advantage, GPS tracking is beneficial for businesses of all sizes.
On the other hand, if GPS technology & app localization is a new concept for you; please read this article : The Role of App Localization in Mobile App Development Process.