6 Common Mistakes in Custom Web Development That Could Cost You Millions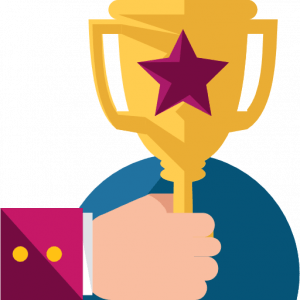 As a growing business, the last thing you want is to be guilty of web development mistakes when launching your website
Your business website is the most valuable meeting point between you and your customers. It is a sales team member who works 24/7 to reach out to thousands of potential customers at the same time.
But developing this Star Sales Performer is not easy.
You want to know why?
Reports have stated that 25% of the websites developed by professional web development companies fail due to unclear requirements.
Another equally discomforting fact put forth by Ruby Development Shop is - More than 30% of the web development solutions are delivered late or cross their defined budget.
Because of these reasons, it is observed that 29% of businesses run out of money before they are fully established.
Even though there are a lot of printed and digital knowledge resources as well as the variety of approaches, platforms, patterns, and expert web developers present in the industry still; custom website development tends to be a big stake.
So, in order to avoid these pitfalls, we have listed out Six common website development mistakes that you need to avoid for a successful business site.
6 Website Development Mistakes That are Repeated More Often
Problem 1
. Uncertain Requirements

Phase 1: Defining Requirements
Being a part of this extremely volatile industry, we can clearly tell how important it is to specify and define what the site needs to look like, and how should it operate. Just Imagine developing a website without defined requirements. How do you start? What do you develop? What do your stakeholders expect?
And additionally, the overall cost of the project substantially changes based on the minor changes that the project might require in the development phase.
Phase 2: At the end of Development
You finally finish with the development process and you realize that if you had chosen a different approach or website platform, the end result would have been much better. But you are now far away from the path of making these changes, and the original approach is not fulfilling your requirement
Problem 2
. Wrong Ideas about Budget
When planning a website, enterprises mostly overlook the details that fall outside traditional website development costs. Most of the organizations directly look on to the programming and designing as the only elements that impact their budget. They do not know that there are additional considerations that can have a huge impact on the development process.
These main cost centers that impact the overall budget are -
1. Domain Name Registration - Registering your domain name is required to successfully display a website on the internet. To register your website, you will have to purchase a domain name from a recognized domain registrar.
---
Tip: Purchasing a domain name is done on an annual basis and can cost from $10 to $50 per year(making it a little costly). So instead of an annual purchase, buying a domain name for several years can save a lot of money.
---
2. Website Hosting - Hosting your website on the right server can save you from an upcoming disaster. Choosing the right host can help you attain faster page load speeds, improved search engine performance, and even support in critical situations. In most scenarios, a hosting provider should be bought on the basis of referral or suggestion of your chosen website developer or consultant.
3. Developing your Website - So, how much does it cost to build a website? Well, the answer is that it depends. Your website development depends on two main reasons
So, for a successful website budget listing, define your timeline and features clearly.
4. Ongoing Maintenance - Your website development doesn't end at the launching phase. However, website owners mostly ignore their website and allow it to fall out quickly. And with the website its performance will fall, leads will drop, and traffic will stumble.
Problem 3
. Time Management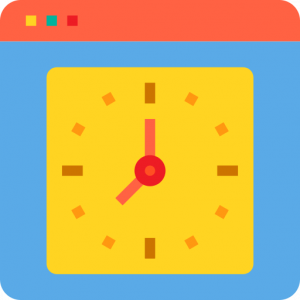 Time management mistakes are costly. Along with eating up a great deal of time, it can result in stress, management, and communication problems during customization of your website development.
Some of the major issues impacting your website development timelines are -
No defined Project plans

Poor estimation of project activities

Not having all the systems in place

Unable to leverage full advantage of the time saved, and resource

Not having the right people in time

Not identifying the critical path

No defined Prior Meeting agendas

Micromanaging team members and project issues
Problem 4
.
Website Launch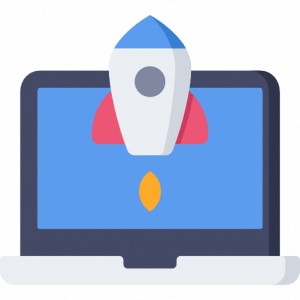 Web development and designing go hand in hand. Unfortunately, if one of them is slow, you might spend more time and effort on a single project. After all, the designer might have some great ideas, which means more work for you and also revising the requirements. Along with development and designing, if the content of the website is not ready, it will delay the launch of the website.
---
Tip:Get your resources' work streamlined by developing timelines and project deadlines. You can define this work on a project management portal and keep a check on their activities. Additionally, you can see your project's journey and can also fill up timely feedback to avoid any delays.
---
Problem 5.
Security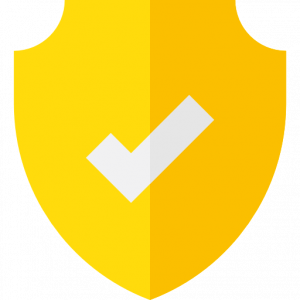 How would anyone find my website?
I am just a small business owner, so why would hackers be interested?
These are some of the questions that business owners think while getting their website developed to avoid talking about security measures of their website.
To clearly state this out - any website who do not have any valuable assets, credit card information, or confidential information can be targeted to viral malware to visitors. As a result, they can affect users' experience and render your site worthless.
Problem 6
. Maintenance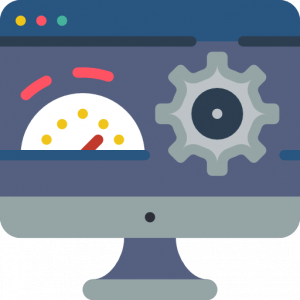 One of the most overlooked components and yet a crucial one that is important for the success of any website is its Ongoing Maintenance. While the initial stress is on creating an amazing website, its ongoing maintenance and upgradation is where you will see your website shine.
Your website maintenance needs to cover these important areas
Copy Production

Publishing

Quality Control

Change Control and Risk Control

Performance Monitoring

Feedback Monitoring
With the ongoing maintenance, you are actually going to notice the return on your investment. Also, by keeping your website informative and up-to-date, you will begin to create a solid relationship with your audience.
Let's Recap the Common Web development Mistakes to Avoid
1. Uncertain Requirements - Without defined requirements, you will have neither a starting point nor a direction.
2. Wrong Ideas about Budget - Do not overall look the details that fallout of traditional website development costs, because they significantly affect the budget. Keep in mind the four main budget Centers
Domain Name

Hosting

Development

Maintenance
3. Time Management - Responsibly adhere to website development tools, project plans, activities, critical paths, deadlines, and resource flexibility.
4. Website Launch - Keep all your resources streamlined and define a clear timeline or milestone in the development phase.
5. Security - Keep your website hacking free because no website is big or small, every website can become a victim of malicious activities.
6. Maintenance - Ongoing maintenance will keep your website young and trending, getting you a long term ROI.
These were the mistakes that every entrepreneur come across while developing their customized website. But before starting off with the development every business should consider these questions.
Fundamental Questions to Ask Yourself Before Building a Website
Q. What are the goals of the website?
You can take a little quiz for this, pick one or two answers from the following

☑ Getting more inbound leads
☑ Getting more quote requests/phone inquiries
☑ Increase brand awareness
☑ Educate the audience
☑ Encourage sales
☑ Collect email addresses and build a list
☑ Encourage onsite or social media interaction
Q. Who are your target audience?
Q. How will I attract my audience?
Q. Who is going to update the website and how often?
Q. What all should be included in the ongoing maintenance process?
Coming to the End
With all the things to juggle as a business owner during website development, consider hiring a professional web developer. Being a technical industry enthusiast, we've experienced all of these problems, but more importantly, we've figured out how to solve them.
---
To know about the Solutions we are soon launching our eBook that will be solving the problems in detail. So stay tuned!
---
Along with solving all the website designing and development issues, we can help ensure that your website generates leads for your business, by providing an optimal user experience for your customers. And more importantly, by avoiding all the website design mistakes.
As your creative partner, we can provide consultation on the right digital marketing strategy along with web design and development. It includes successful search engine optimization methods, and an engaging social media marketing strategy. All in all, an effective strategy to draw your target audience.