Is your ERP Platform mobile?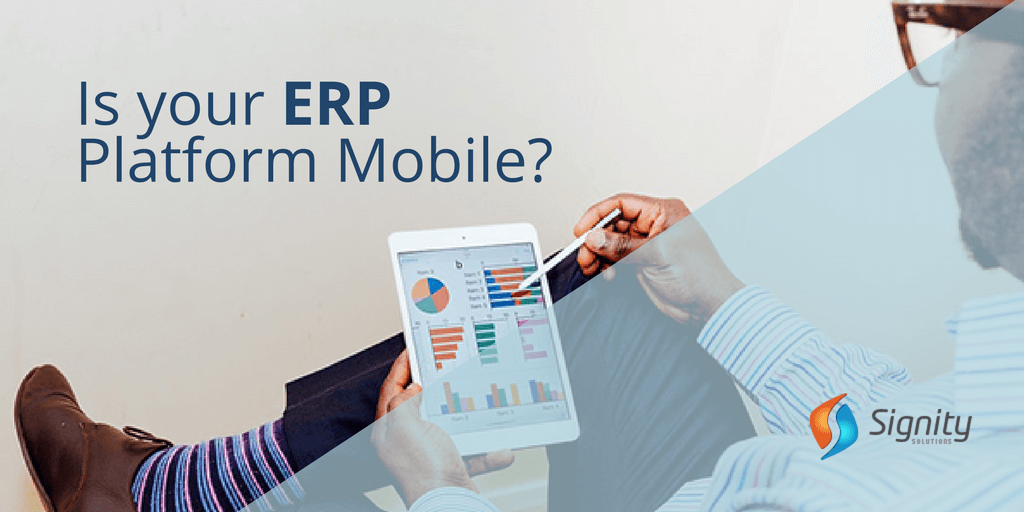 ERP platforms have revolutionized the way people used to run a business. As it is quite common with technology, things keep changing from time to time. And, there is quite a lot going on in these ERP solutions as well. The world has moved from computer to mobile, and so have these ERP platforms. Today, the strategic implementation of enterprise mobility services in your ERP platform is critical for your company's growth.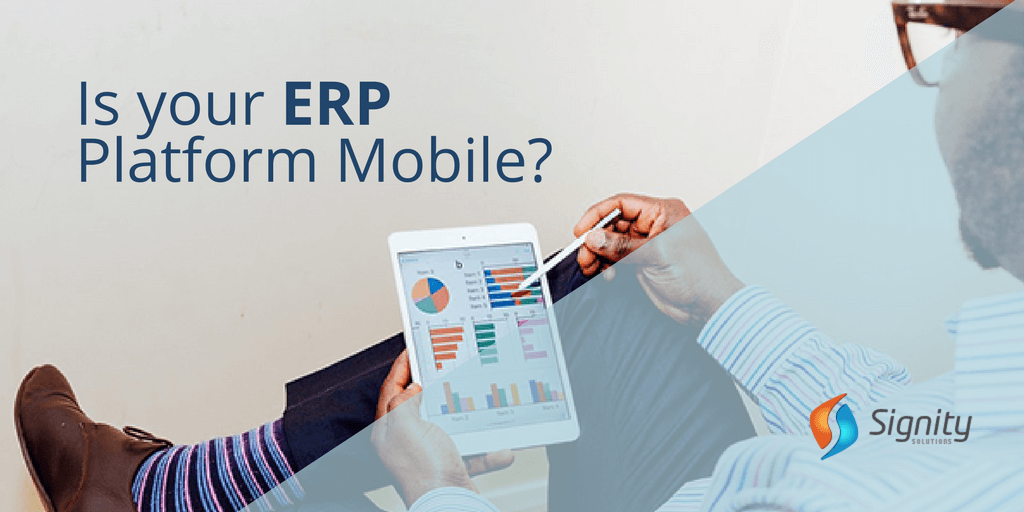 If you are still unsure how it does, here is a look at the benefits that enterprise mobility services bring to an ERP platform. Read them to see what you have been missing out on.
Advantages of Using Enterprise Mobility Services
Faster Processes
Doing business today is all about speed. A lag of a few seconds in decision making could bring huge loss to your business. Under such circumstance having a system that keeps your team connected 24/7 to your business has become a necessity more than a luxury. This is exactly where enterprise mobility solutions contribute to your company.
You can streamline your business processes, keep everyone on their toes and make decisions in a much faster and better manner. And, this is what makes a business flourish in today's competitive market scenario.
Improved Collaboration
Studies show that a lack of collaboration and inefficient communication at office works as a negative factor in employee morale. In fact, 33% of employees said a lack of open, honest communication has the most negative impact on employee morale. This is the reason enterprise mobile applications have become so important for any organization to work efficiently.
Going for mobile app development on your ERP platform allows everyone to stay connected to work, and collaborate seamlessly rather than relying on third-party apps for the same.
Real-Time Updates
Employees can enter important data about business processes as and when they happen. So, there is no scope for any lagging or missing out on important information.
This also serves the purpose of improving data accuracy as employees are entering the data in real-time. This eliminates the human errors in data entry that usually happen when double-entries are carried. Therefore, it saves you the hassle and a lot of your time.
Increased Efficiency
With streamlined processes, things moving at a fast speed and employees getting their work managed without any hassle, you can see a rapid shoot in the productivity of people working for your business.
Digital transformation challenges for bigger enterprises are also bigger in complexity, but with the use of enterprise mobility services, employees now have a central source of truth where they can peep to get a clear idea of how things are shaping up. And, this way everything comes under one central roof, eliminating the scope of mismanagement or misinterpretation.
Improved Security
Data security is the biggest threat in today's time. It becomes imperative to ensure that things remain secure especially when you are dealing with customer data. And, this is again where enterprise mobility services can prove to be a blessing in disguise.
As a premium agency for an enterprise app development in India, we ensure that on the ERP platform your data remains secure at a central place. Rather than your important business data remaining scattered across multiple sources, you can keep things secure and safe in one place.
Get the best enterprise mobility management solutions today!
So, you can see that the benefits of using enterprise mobile app development are plenty. It's just that you have to believe in it, and find a reliable mobility service provider who can do the job for you.
If you don't want your business to lag behind in the competition, then it is time to look at implementing the change and onboard a mobile ERP platform for your business that does the job for you! Signity as a leading mobile app development company in India has years of experience in providing enterprise mobility solutions.
We at Signity Solutions have our clientage spread across 6 continents and expertise in diverse Industry niches. We are the right place for solving all your queries. Get in touch with our experts at our desk for IT outsourcing services. And we can carry out the discussion to take your business to the next level with our custom mobile ERP solutions.