Don't Want to invest in Bitcoin Here are the Best Bitcoin Alternatives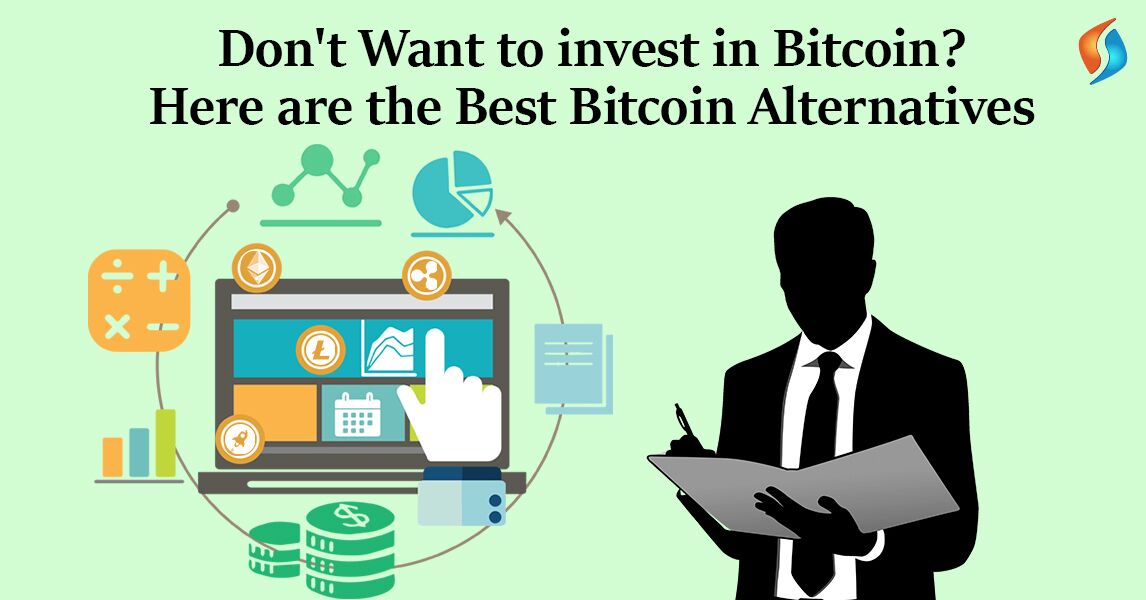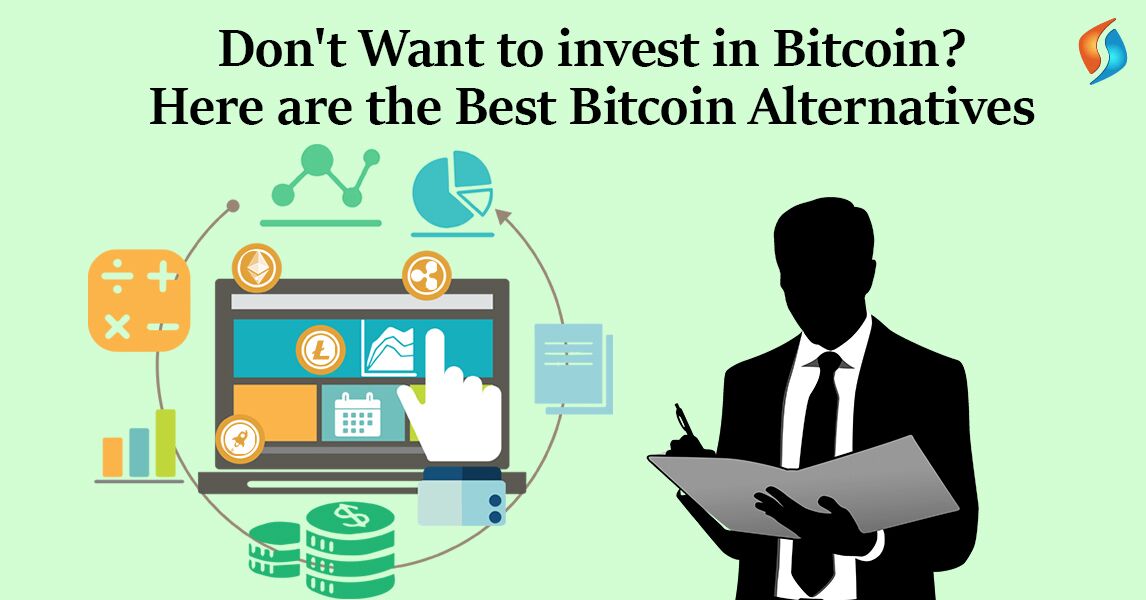 The cryptocurrency space is increasing, and while BTC (Bitcoin) is 51% of the market, many alternatives are equally lucrative. With the application of cryptocurrency development services, the market is taking a turn towards the positive and is seeing increased transaction across the board. While BTC is predicted to hit $5000 in the next few months, other crypto-currencies are going to see green as well.
Why do traders want to invest in Bitcoin alternatives? The coin itself may be too expensive to invest in, with fluctuation emerging from macro-economic news. A smaller currency may be more valuable as its use may depend on factors outside of trading. Certain coins rely on industry applications that have an orientation on technology, while others on smart contracts and transaction efficiencies.
Best Bitcoin Alternatives:
Here are some of the best Bitcoin alternatives to investing in –
1. Ripple (XRP)
It is the Ripple which is second in-demand after Bitcoin for the cryptocurrency development services. Ripple is the second-largest cryptocurrency with a market cap of well over $15 Billion. There's more than 40 Billion XRP in circulation with a total supply of about 99 Billion. The currency has been seeing an upswing recently and saw a high of $3.3 in January of 2018. The currency is finishing the month lower than what it started with, but analysts are predicting an upswing in the currency again. It has one of the smaller prices per coin, which makes it easier for the average investor to invest in.
It serves as the perfect testing ground for investors that don't have a lot of experience in the domain. The top companies in the tech domain have already found the core currency very useful. Another factor which influences the core demand for the currency is the segments that want to adopt better Blockchain practices. The ecosystem for Ripple is robust, with many blockchain technology solutions companies working on building scalable solutions.
Ripple also has a more long-term approach to developing viable crypto-solutions, as well as supports the ecosystem through and through. It has been developing the currency over a more extended period, giving the currency some stability.
2. Ethereum (ETH)
Ethereum follows Ripple, after a downturn after holding the number 2 spot for quite some time. The currency has a market cap of close to $11 Billion, with a total of 100 Million + in supply. Ethereum is one of the few cryptocurrencies that has a strong market in the development community. Signity Solutions, a renowned name in the blockchain application development, develops many apps using the Ethereum framework.
From blockchain smart contracts development to better data management, Ethereum is today in-use by some of the biggest companies in the world. There are smaller scale developers that are using cryptocurrency development services based on Ethereum as well. When it comes to scale and adoption, Ethereum is the best Bitcoin alternative in the marketplace. It is also one of the most well-known cryptocurrencies in the market owing to its scale and value-driven model.
3. Bitcoin Cash (BCH)
BCH has been rising quickly in the cryptocurrency development services, serving as a viable long-term Bitcoin alternative. Many investors are bullish on BCH, focusing on the core offering as a valuable asset. The incubation of the currency came from limitations in the size of a block of transactions in Bitcoin. This is when Bitcoin Cash went for launch last year, and from there on the demand kept increasing. It was called the "hard fork" by analysts and has been one of the most successful offshoots of the core Bitcoin currency.
The transaction fees are lower on Bitcoin Cash than on traditional Bitcoin, and the speeds are much faster. In light of the above, blockchain technology companies are also using BCH in their digital solutions. A top blockchain developer today is working on both BCH and BTC. There is significant value in both options. Bitcoin Cash is seen as a viable payment option as well.
About a month ago, we saw the launch of Bitcoin SV which may grow as another offshoot over time. Investors may also want to watch both these off-shoots that are performing well in the open market. Bitcoin SV is focusing on the original vision of the cryptocurrency industry, which may be of interest to new traders.
4. EOS (EOS)
EOS is a dominant cryptocurrency with a robust developer ecosystem around it. The technology behind EOS is leveraged in the blockchain smart contracts development and data storage and management space. EOS.IO is widely seen as a robust operating system for distributed applications. Blockchain consulting services companies are studying the currency closely to determine its real value in the months to come.
With a market cap of around $2 Billion, it's a smaller currency than the above mentions. It also joins Stellar, Tether and XRP as an accessible cryptocurrency with a price at around $1.8. Investors can start their trading journey with EOS in their portfolio and look out for innovations that are driving its demand. EOS is today one of the few available cryptocurrencies that will steep rise in the weeks to come. It's the perfect alternative to Bitcoin for investors wanting to enter the sphere, and so its demand is consistently rising in the cryptocurrency development services.
5. Stellar (XLM)
Stellar is a viable cryptocurrency trading at around $0.1 in the open market. It has a market cap of approximately $2 Billion and is often seen as a technology-first platform. Stellar is working with top companies around the world to introduce better smart contracts and Blockchain technology solutions. Lumens (XLM) is the cryptocurrency that leverages the Stellar platform.
The transaction fees are negligible when considering the size and scale of the currency. There are various factors determining the price of any cryptocurrency, and Blockchain technology services are working to enhance the speed of transactions and reduce the cost further. The company with the best set of cryptocurrency development services will be working on both Bitcoin and Stellar.
Each platform has its advantages, but Stellar serves as a viable alternative in the long-run. It saw a boom in activity earlier this month and is expected to rise steadily. Stellar is also enhancing the technology that runs its cryptocurrency, by enabling more secure transactions throughout the Blockchain.
If you are planning to invest in cryptocurrency development, now it is time to start. Send us your requirements, and our expert Blockchain developers will get back to you with a game plan. We at Signity Solutions have years of experience in providing blockchain consulting services. Our workforce comprises of world-class blockchain developers. Therefore, if you also wish to make your transactions secure, get in touch with our team of IT outsourcing services, where you will find the best blockchain developers in India. Feel free to reach us, and we will revert at the earliest.