Mobile App Development Trends to Watch Out in 2018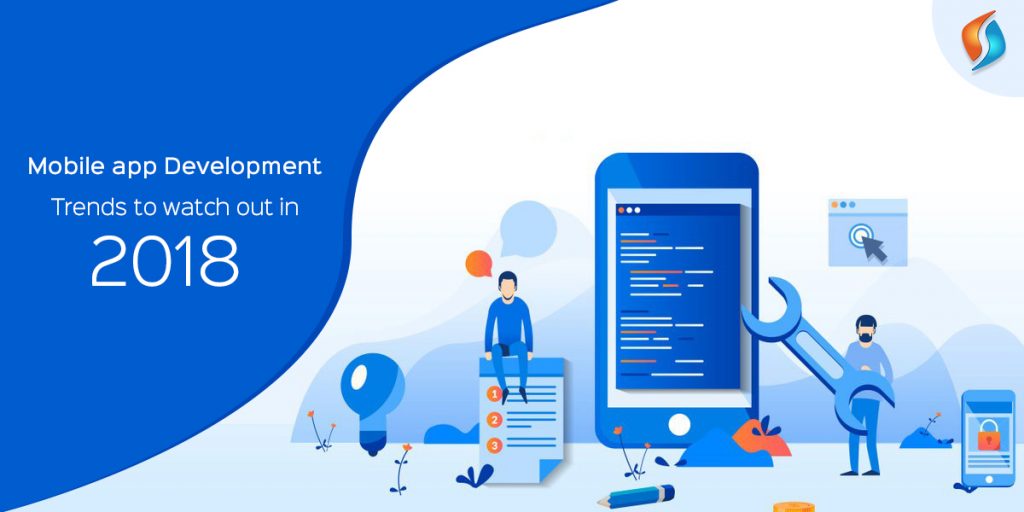 The competition in the world of mobile app development is immense. It is evident from the fact that there are more than 3.5 million apps in Google play and 2.5 million apps in the Apple store. Therefore, the companies which are leveraging mobile apps to boost their business must offer something unique to its customers. It wouldn't only help them stand out amidst competitors but, also boost their sales and revenue. So, if you want your business to be successful in the long run, it is high time you develop an app that is top-notch. Wondering how can you do that? Well, all you need to do is get hold of the latest trends in mobile app development. Yes, the year 2018 has paved new avenues of app development trends. Here's a look at some of its latest trends.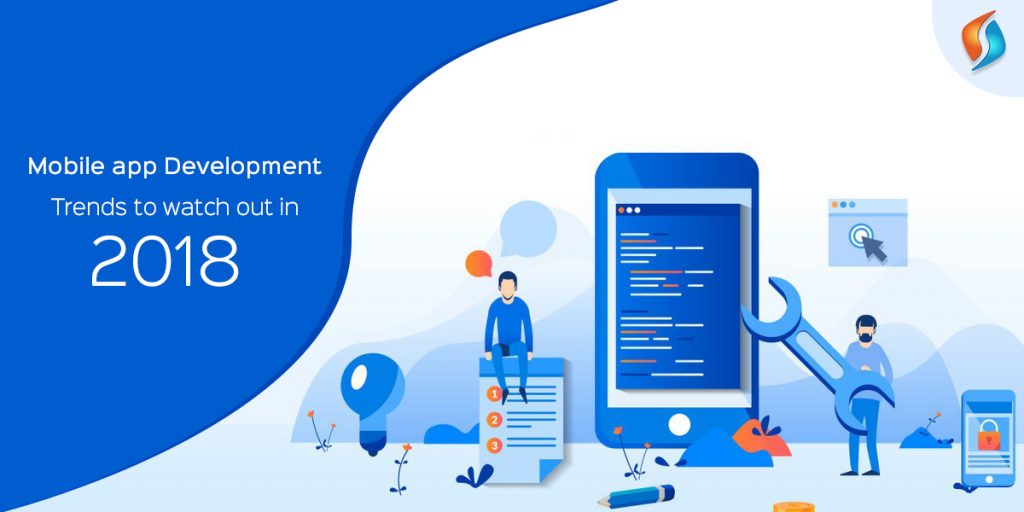 1. Say hello to artificial intelligence:
Artificial intelligence services have made the world of apps smarter. From behavior-based targeting to personalized recommendations, artificial intelligence does it all. Google assistant is a great example of being an intelligence-driven app. It can now communicate with users on a personal level in a way a human would do. In fact, if a company lacks an online presence, AI-driven apps converse with the customers for functions like hotel reservations, hotel bookings etc.
2. Cloud computing is the key:
Today, cloud computing services are in the trend that has increased the efficiency of apps by enhancing its storage space and computing skills. For instance, the app Dropbox has worked wonders in providing high-end storage solutions to a variety of business. And if that's not enough, it even provides features of an end to end encryption and file sharing.
3.The buzz behind Internet-of-Things:
The Internet-of-Things have revolutionized the way mobile apps function. The reason behind this is its ability to connect devices with clouds and execute tasks like automation, remote operations, analysis, and monitoring etc. A lot of manufacturers have leveraged IoT and developed IoT devices like connected cameras and intelligent appliances.
4. The emergence of blockchain technology:
Blockchain app development came into limelight because of the emergence of Bitcoin. The popularity of this cryptocurrency has made Blockchain a popular choice for various mobile apps, especially e-commerce apps. Blockchain, with its high-end technology, works as a digital ledger and keeps a track of all the transactions occurring through cryptocurrencies. In short, it maintains a public record of all the transactions made. This, in turn, ensures safety from frauds and facilitates financial security.
In conclusion, these are few of the many mobile app development trends of 2018. So, if you wish to leverage these trends, make sure you incorporate it into your mobile app development. No clue where to go and how to begin? Well, we at Signity Solutions can help you develop the best of a mobile app with all the latest trends and features. Our developers are not only dedicated but also have years of experience in app development. Feel free to reach us for any queries and information. We will revert at the earliest.