The iOS App Development Trends to Look Forward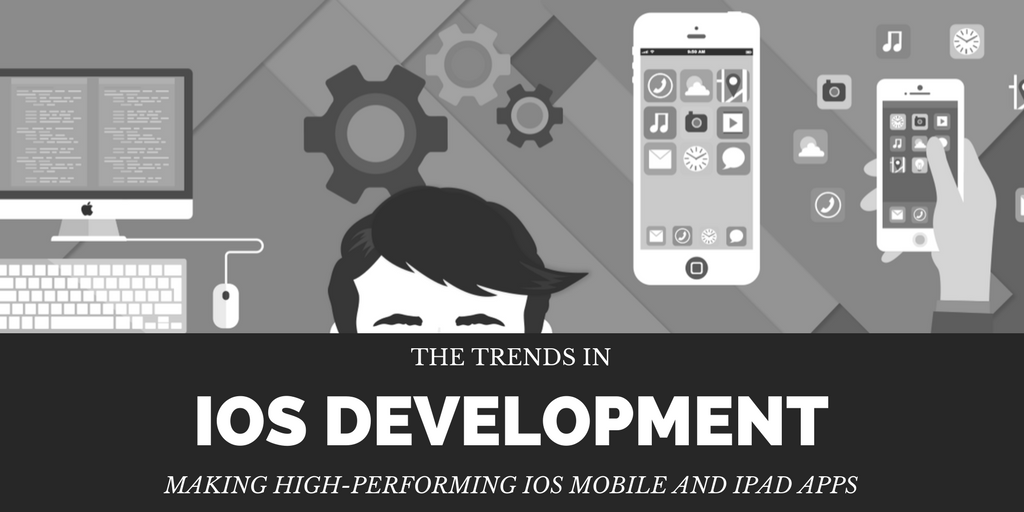 Since its launch, iPhone has touted as one of the biggest innovations in the history of mankind. There is no denying the fact that it changed the way people looked at handheld devices. The rise of iPhone brought along with it a revolution which we know today as smartphone revolution. The speed at which this smartphone revolution is taking place is simply amazing.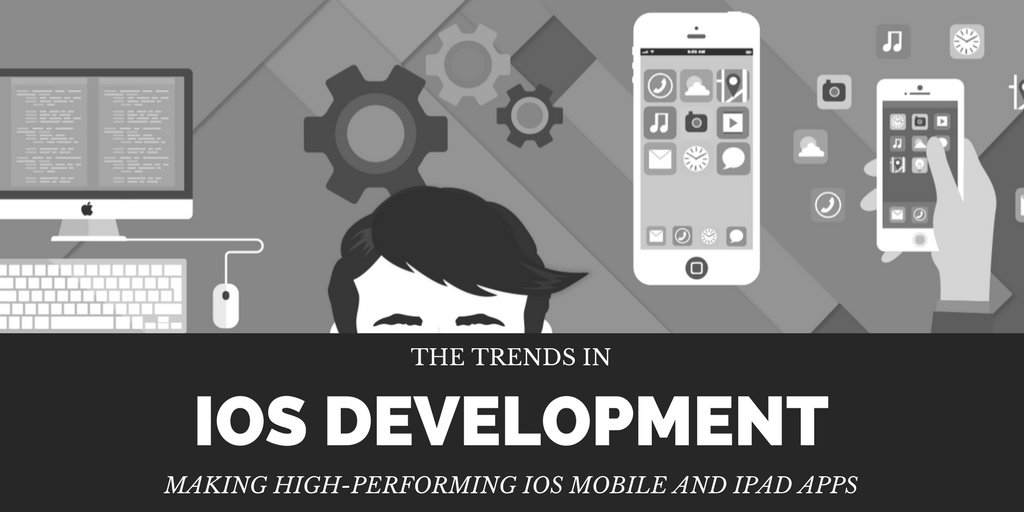 With smartphone technology moving at such rapid rate, trends keep changing with every passing day. And in this post, we are going to talk about a few of those trends, related to iOS development in particular, which is going to be the future.
iOS Development Trends:
So, without wasting too much time on building the prologue, let us straight away get to the point i.e. let us take a look at the iOS development trends for the future –
1. Future Lies in Swift Coding
Last year saw the rise of swift coding. Swift came across as the new set of coding methodologies which were more inclusive, and simply changed the way development took place. In fact, it was one of the most discussed topics in the developer fraternity throughout the year. Enabling developers to write the code using Xcode tools, Swift has become the primary tool to develop apps for iOS and it will continue to make its impact in the coming time as well.
2. Beacon Technology
Beacon technology has been around for quite some time now. But it was not until recently that it created a stir in the technology world. Developers have realized that Beacon apps can be of great help for businesses that are looking to promote their services as you can push user-friendly ads directly onto the devices. And, we all know that ads are driving the marketing world today.
This has been the reason that Beacon technology has probably risen from the ashes; because there was a time when it was thought that Beacon technology is dead now. It won't be wrong to say that future of iOS development is going to see lot more of Beacon apps and technology.
3. Virtual Reality
Tech enthusiasts have embraced virtual reality with arms wide open. It has been the topic of discussion for quite a long time now, and finally, we are seeing technology entering the virtual world. The fact that virtual reality market is full of possibilities makes it quite obvious that we are going to see a lot more than expected breakthroughs in iOS development related to virtual reality. It would not be a surprise to see that the focus of iOS app developers shifts completely towards the virtual reality apps, as the future lies in them.
4. Integration Apps
The future of iPhone App Development lays in the development of integration apps i.e. apps that can help you connect your daily tasks with your mobile devices. We live in a world where everything is becoming smart – from our phones to our houses; everything is being driven by technology. Amazon Echo recently showed us how technology is going to run the future by connecting all our smart devices and bringing them all at one central place. So, it won't be a surprise to see the rise of connectivity apps for iOS as well in the future.
The best thing about technology is that it changes, and it changes for good. Those who stay updated with the changing trends are able to stay on top of whatever they are doing; others simply are left behind in the crowd. With changing trends in iOS development, as a business owner, you need to be smart enough to bring changes in your strategies as well.
And, we at Signity Solutions can help your business stay on top of these changing trends by leveraging the latest technology. If you are looking to take your business to the top then drop us an email at info@signitysolutions.com and we will get back to you to discuss further.