Global Mobile App Development Market – How is it Behaving Currently?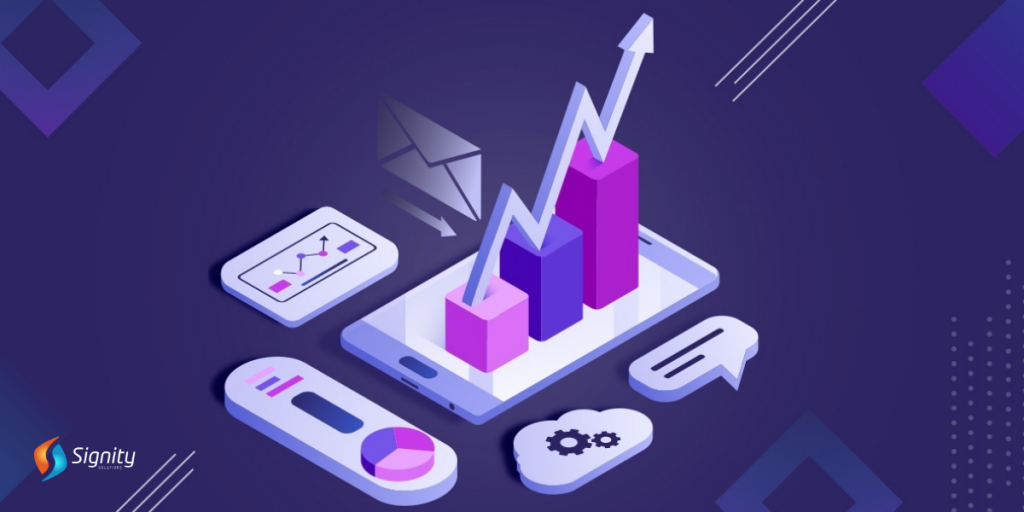 The global mobile app development market is growing gigantic, and the expected growth rate is 497.09 billion during 2020-2024. The impact of COVID-19 is significant in this massive growth of the mobile app development industry.
With such colossal evolution in the mobile app development size in 2020, and ahead, it has strained smartphone manufacturers to emphasize building phones incorporated with smart features, high processing speeds, storage capacity, extended battery life, and software capabilities to backup those highly designed mobile apps.
What does the Global Mobile App Development Market Trends Say?
Mobile has transformed the entire app development market, though. The business models are being adjusted accordingly. By 2021, the mobile app industry will experience a massive growth of $693 billion.
There is a lot that's being done by the mobile app industries. Since a number of them are into the business, it is essential to abide by some hot trends in 2020 – of course, to stay ahead in the app development market, and rule it.
1. Security Matters in 2020 (No Compromise)
"Need extra attention from the customers? Focus majorly on building highly secured apps."
Mobile app development market analysis says that mobile app security is the new thing to be invested in. There is no substitute for the utmost security, and customers will simply ditch the apps that are not safe. That's not something new, but today, with so many apps being unsafe for the users, it is mandatory to feed this into the mind of app developers to build a robust security system for the apps. Hacking is an undeniable part of app development, which can only be solved simply by bringing in the best app development solutions.
Even the market dominators, including Google and Facebook, have accepted the hacking scandals that they have experienced since their market existence. Hence, it is the need of the hour for every mobile app development industry to invest in 'more secure options' for building a highly secure and reliable app.
2. Wearable App Incorporation
"Every customer wishes to track what's going on their app; wearable app integration is the solution."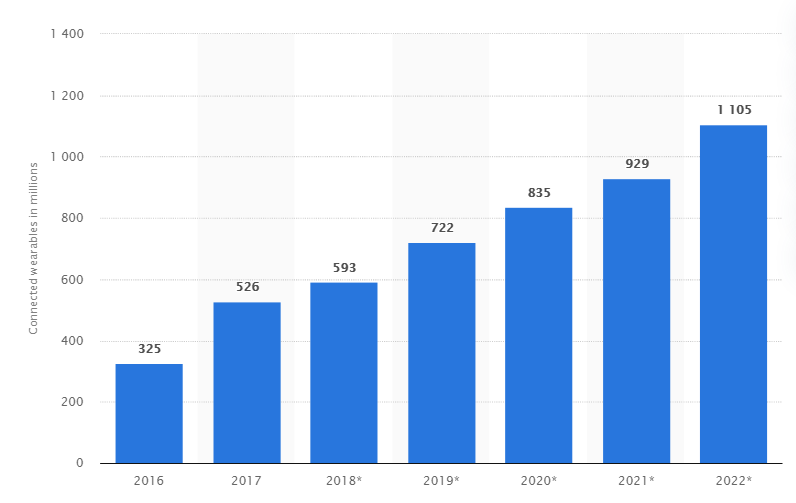 As per Statista, the 'connected wearable devices' number jumped to 453 million in 2017, which is expected to hit 929 million by 2021. Expect this technology to be amongst the top one soon, as it has already got the pace in 2020. Customers are busy, and they wish to get some wearables, which can easily be connected to the phone for tracking everything that's happening on your smartphone. Hence, the global mobile app development market

is shifting its focus to integrating wearable app features for smooth phone tracking.
One of the most efficient examples of the same is Apple products, which have been using this technology for a while now.
3. AI and ML
"That undeniable acceptance of Artificial Intelligence and Machine Learning by the customers, demand app development market to invest in more of that."
That has, in fact, become an inherent part of the mobile app industry. The customers are happy trying their hands on the AI and ML incorporated apps, which could deliver a new and unique experience to the users. Did you notice how the mobile app, FaceApp got overnight fame, just because it presented something unique to the users? That's the power of AI and ML, which can easily make your mobile app development process successful.
The utilization of Artificial Intelligence and Machine Learning has become an inherent part of the mobile app development industry. Many apps have dug their heels deeper into the mobile app industry, which highly incorporated the use of AI and Machine Learning. Globally, machine learning in mobile app development has increased tremendously and will continue to.
4. App Development for Folding Display
"Technology has stepped into folding displays of the phones now. The mobile app development needs to build such apps."
Mobile manufacturing companies are stepping into designing supremely striking smartphones, which means the app development industry will have to adjust accordingly. An instance of this feature is Samsung Galaxy Fold. Since the demand for this smartphone has been intense from the launch, the mobile app industry had to optimize the tons of apps to suit this new fold. Even the gigantic in the market like Spotify, Facebook, and Amazon Prime Video had to optimize their apps as per this new technological trend.
2020 and even after that, the

global mobile app development market will have to optimize apps as per this buzzing app development trend. Besides, such foldable screens, when unfolded, offer a bigger screen, which allows app designers to be more detailed and precise when developing apps for mobiles. Also, multitasking is one of the features that should be incorporated into the new mobile apps, which even includes video streaming.
5. Interference of AR and VR
"Amongst the top mobile app development trends in 2020 is the indulgence of AR and VR i.e. Augmented Reality and Virtual Reality."
As per Statista, The augmented and virtual reality (AR/VR) market amounted to a forecast of 18.8 billion U.S. dollars in 2020 and is expected to expand drastically in the coming years. Consumer spending made up the single largest portion of the AR/VR market worldwide. Mobile app development teams will have to invest time in prepping up for this trend. App users are finding something unique in every app, and if your app doesn't deliver that, probably the chances of surviving the mobile app market are tough.
You must have seen how to market dominators, including Apple and Google are already utilizing VR and AR. Google is on the verge to launch a novel AR feature, where it would be super easy to get quick directions, just by using the phone cameras. Isn't that such great usage of augmented reality, though? Hence, 2020 and years ahead are all about enhancing the mobile user experience, for which augmented reality and virtual reality are perfect options.
6. Chatbot Utilization
"The usage of a chatbot is already enhancing the user's experience. And, it will continue to be in the trend for at least a few more years."
Chatbot Conversations to deliver $8 billion in cost savings by 2022 – Juniper Research. More than half of the buyers expect highly customized tools to make their online shopping experience better. And, the best companies can do is to incorporate 'Chatbots' in the mobile apps to make it a seamless experience for them. The indulgence of chatbots will be ferocious in 2020, and ahead. That's what the global app development market says.
However, besides having more than 1.8M apps in App Store and approximately 2.5M in Google Play Store, there are only a few that really incorporate the feature of chatbots. In 2020, the demand for technology like chatbot is high, and the apps will have to optimize their apps accordingly, as the customers eventually settle on the app based on how well is their UI and UX experience.
7. Cater to Both Platform Types
"Android and iOS, these two giants have dominated the market – cater to the needs of both these platforms to sustain the mobile app market."
There is not just one platform or market that is to be catered to. Both iOS and Android users demand innovativeness, customizations, and outstanding solutions for making it a seamless experience for both. iOS, of course, has gained an immensely rich mobile market, however, the percentage of Android smartphones sold worldwide is still higher.
Also, we can't deny the fact that Apple and Google have the most popular app store across the globe, which means no other contender could even think of catching up. Some companies are still trying to catch up, though. Hence the demand for the

global mobile app development market

is to cater to the needs of both Android and iOS for gaining hold over the entire market. In short, a healthy balance has to be maintained for capturing the market.
8. Exploring the Mobile App Gamut
"Global mobile app development has entered into a huge genre of technology and experiment. To catch up with the current trends, it is mandatory to explore the different extents of this industry."
The intensely sharp increase in the time invested by mobile users in exploring different categories is huge. High customizations, quick launchers, attractive app icons, huge category lists, and seamlessness of usage are some extents in which the mobile app industry has already entered. However, many are still not sticking to this trend, which is eventually going to hurt their business and presence in the market.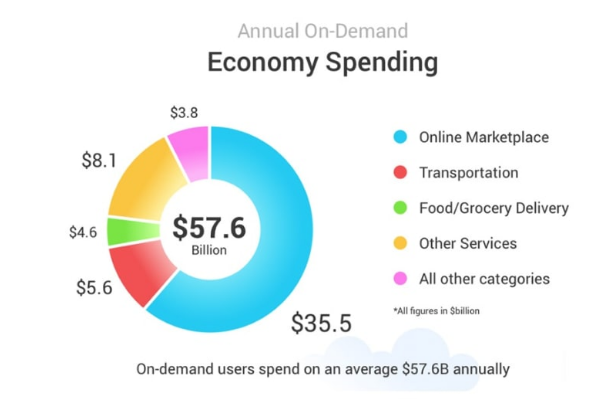 For instance, mobile versions of magazines and newspapers are on demand. The lifestyle and shopping app's demand has amplified multiple times during COVID-19. People are highly dependent on demnad delivery apps. Next is the travel, sports, and fitness utilities that have also gained immense popularity worldwide. Hence, the mobile app development

should be as per what customers want to experience, in reality. For that, the mobile app market has to think beyond the limits, beyond their extents for attaining the utmost success in the mobile app world.
9. Higher Engagement with Beacons
"Beacons meet mobile apps and the result is higher mobile app engagement. And, if that's the ultimate reason for developing mobile apps, then why not?"
Beacons are petite devices, delivering marketing campaigns and timely notifications. The delivery is done right to users using mobile apps. Combining beacon and mobile app development turns into an intelligent decision, as that helps in utilizing location intelligence, which further results in user retention and engagement. In 2020, the

global mobile app development trends say that beacon marketing highly engages mobile app users to deliver timely notifications based on their time and location.
Beacon campaigns on discount offers and sales, enhancing the shopping experience of the shoppers. It sends push notifications on new launches and updates. When the beacon meets mobile apps, it delivers loyalty program offers at the time of checkout. So, as we follow the trend of combining beacons with mobile apps, it is possible to stay connected to the app users almost every time. Hence, the combination of both these technologies is the newest trend in the mobile app world, which is here to stay for a while.
10. Low Code Development
"Large manual coding is an old thing; low code development is the need of the hour for the mobile app development industry."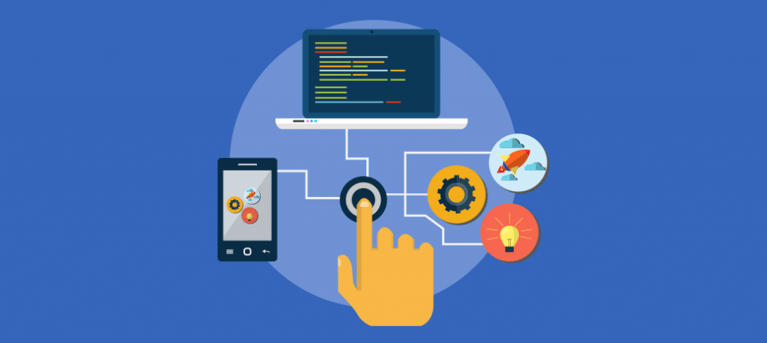 The mobile app development industry is also relying highly on low code development now. Who wants to waste their time managing that large amount of manual coding? The market wants quick and more reliable solutions for making app development a quicker deal for all. Thus, the trend is to utilize the low code developments, one, to reduce the complex development process, and two, to deliver quick seamless results.
With low code mobile app development, the app users even get more scalable applications, which helps in growing the business. Some quick and successful examples of low-code platforms are Google App Builder, Kissflow, Zoho Creator, and Appian.
11. APM & EMM
"Application Performance Management and Enterprise Mobile Management" are basic apparatus of effective mobile app development, also important for the development process."
APM is a must-have tool for minimizing the hindrances in app development. Problems like delay in the development process and slowing down the performance and functionality, APM helps in fixing all such issues. Hence, more than just a trend, it is a requirement for the mobile app industry to make the most of this technology. App developers consider APM as a suitable tool for quality checks of mobile apps.
What else customers are expecting is mobile apps that are completely safe to use. Nobody wants their mobiles to be infected by unwanted viruses and attacks. Hence, to fulfill this need of mobile app users, it is recommended to rely on technology like Enterprise Mobility Management for safely deploying safe and secure mobile apps to the users. EMM could include components, including app security, maintenance, finance management, and much more. Since the trend is to enhance the security of apps, it is recommended to invest in EMM for maintaining apt security, even when the mobile apps are used to exchange data.
The Takeaway Message
The number of mobile app development processes prevails in the market in 2020, and even after. These global mobile app development market trends are here to stay. Mobile app development trends ensure you are building the apt app that suits the requirement of the users. Of course, there are no point in building apps that no one uses. Hence, abiding by what's going on in the market seems to be a better deal.