Latest Trends in Mobile App Development [Updated for 2020]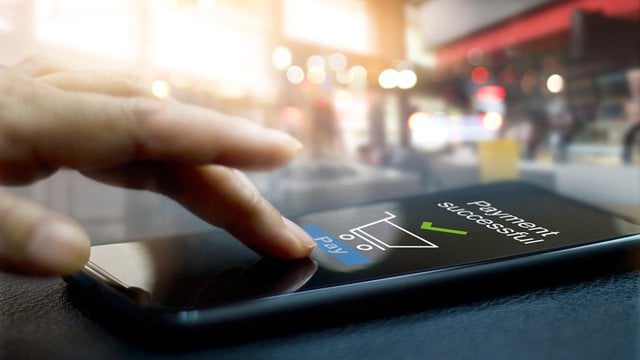 The mobile app development services are changing the way how a lot of businesses are operating. Regardless of the niche, every business domain is trying to include mobile apps in their processes.
As per Statista, apps are expected to generate $189 Billion US dollars in revenue by 2020.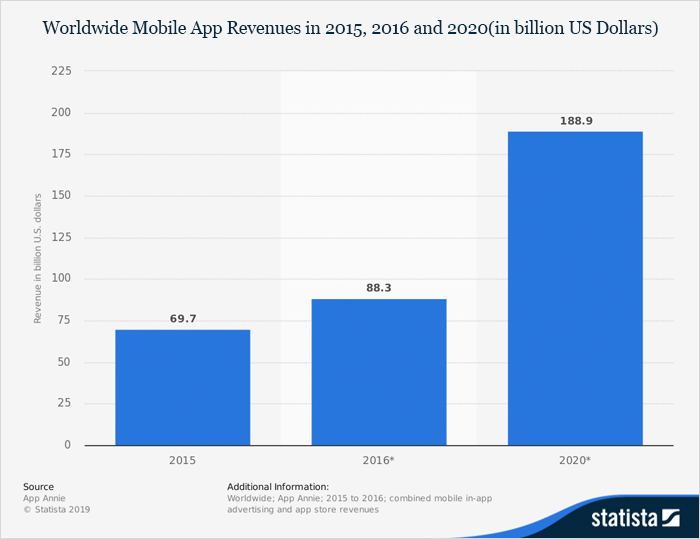 This is because the mobile app technology is continuously going to offer new value and experiences to its stakeholders.
Top Mobile App Development Trends of 2020
Here are top mobile app development trends of 2020 that everyone should know, be it a user, developer, or someone willing to develop an app for their business.
Beacon Technology
Wearable Apps
IoT, Smart Devices, and Mobile Applications
Foldable Phone Apps
Artificial Intelligence and Machine Learning
Chatbots
Cloud Computing integration in Mobile Apps
On-demand Apps
Location Sensors
Digital Payments
1. Beacon Technology
Beacon Technology is a Bluetooth-low-level wireless technology that accurately points out the exact location of the customers in the brick and mortar stores or other places, and sends them a notification.
Suppose somebody has downloaded the retail mobile app of a specific brand, and they are walking past that store. Beacon technology can detect it and send a notification promoting products or discounts to entice them on their mobile applications. And if they enter the store, they can make personalized offers, speed the checkout process, and more to ease the shopping experience.
(Source: Cnet.com)
There are a lot of types of Beacon technology protocols:
iBeacon – by Apple
Eddystone – by Google
AltBeacon – by Radius Networks
GeoBeacon – by Techno-World
Nearby – by Google
---
"Android Devices are pulling 40 billion more queries for beacon related content from Google services every year."
---
Industries that can leverage Beacon Technology
Retail
Healthcare
Real Estate
Education
Travel
How Beacon Technology Works in Mobile Apps
Small Bluetooth chips with sensors are integrated in very small devices and work with Bluetooth Low-Energy wireless technology to communicate with BLE enabled mobile devices and detect the accurate location of devices or the device holder. Then it communicates with mobile devices to deliver messages automatically or in real-time.
2. Wearable Apps - Accessorize your Mobile Applications
Wearable apps is a mobile app trend that is expected to reach $34 Billion by 2020. Making it a huge opportunity for entrepreneurs investing in mobile app technologies.
Wearables are devices that are worn by a user. These devices are either directly or indirectly connected with an internet connection to exchange data between devices and networks.
Mobile app development companies in the USA, Europe, Asia, India, and many more places are working globally to develop wearable applications that can deliver an experience like a mobile app on a device.
Existing Successful Wearable Applications
Energy Tracking
Calories Tracking (Fitness monitoring)
Security Alerts
Enterprise-level Apps
Data Storage Wearable Apps
Payment Processing Wearable Apps
Gaming Apps
Wearable gadgets are soon going to be part of everyday life by working as healthcare sensors, smart jewelry, smartwatches, display devices, and a variety of sensors embedded in clothing and shoes.
3. IoT, Smart Devices, and Mobile Applications
Smart Devices and Smart things are devices that are enabled by Internet of Things Technology. These are also called IoT-enabled devices or IoT Applications.
IoT is a network of physical devices that are connected with the internet and are integrated sensors, software, electronics, and other smart devices. It is becoming a mainstream technology and a mobile application trend of 2020 because it comes with features like geo-location and multiple connectivity options.
(Source: Bestreviews)
Industries that are benefiting from IoT devices
Retail and Supply Chain Management
Home Automation
Healthcare and Fitness
Social
Automotive
Agriculture
Logistics
4. Foldable Phone Apps
Foldable phone apps allow users to play multi-active windows to offer a multi-tasking opportunity for a more engaging experience.
Why are foldable apps are better than Smartphone
Provides larger display assets
Display content on the screen in more details.
Enables Richer experience.
Seamless and more connected experience
Since foldable phones are going to step in 2020, every mobile app owner must plan out to make their mobile apps seamless on foldable devices. Which means providing more space for a detailed experience and highly functional.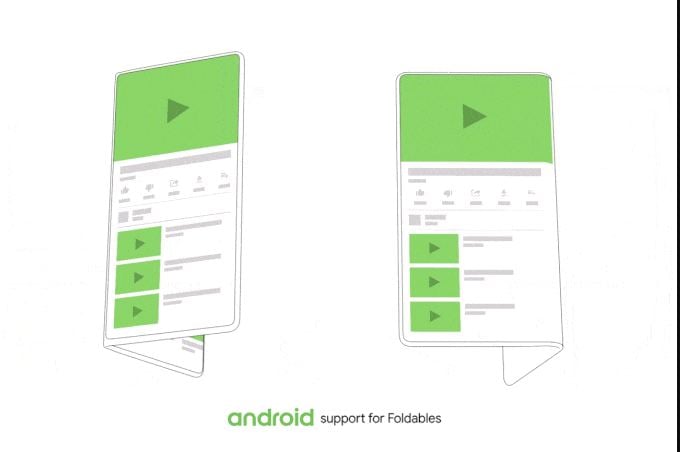 5. Artificial Intelligence and Machine Learning
On a global scale, Artificial Intelligence and Machine learning consulting services make mobile apps more user-friendly. As it improves the customer experience, maintains customer loyalty, and aids in building consistent omnichannel experiences.
Taking the example of FaceApp, which was a huge hit in 2019.
Forbes published an article in the second half of the July month of 2019 with a line graph showing the increase in numbers of downloads of Faceapp in the U.S. on iPhones. According to the article, the app saw a growth of 561%, which started on the 12th day of July.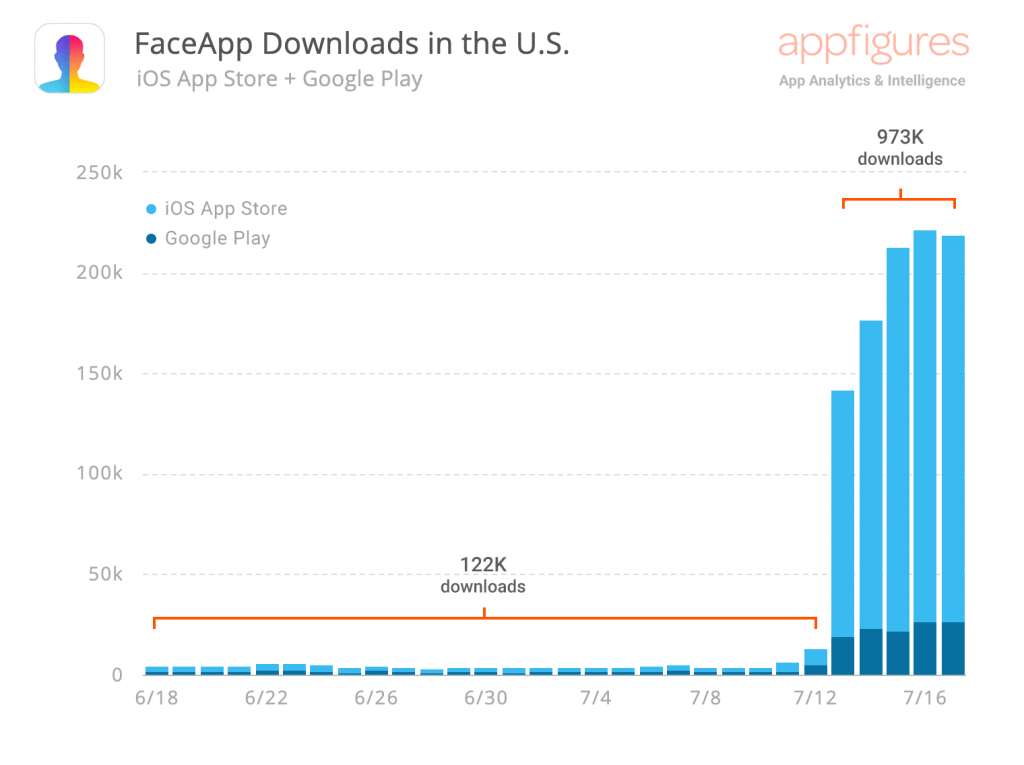 The app works on Deep Learning technology that builds models from structured and unstructured data. Then Image recognition system provides the sample data to the deep neural networks of the app.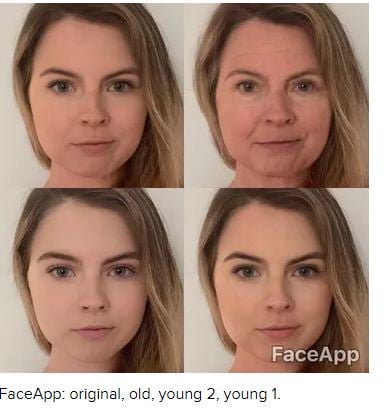 (Source: cnet.com)
---
To know more about how actually FaceApp works you can read our blog, "FaceApp – The Secret Behind the "Trending" AI-Powered App".
---
6. Chatbots
Well, a chatbot is not a new mobile app trend, but it is an important integration that every business requires. Because it lets businesses achieve a 24*7 support facility that every user now looks for.
Today's user does not want a long queue telephonic customer support neither they are interested in a long email thread. What they want is instant replies whenever they come across an issue. And this can only be achieved via a chatbot that is integrated into your business mobile app by chatbot development company.
Example of a Beauty Bot
7. Cloud Computing integration in Mobile Apps
The mobile apps having cloud integration are gaining popularity because of some amazing reasons. And one of the major reasons are that the applications and services are to be delivered to mobile users who are empowered from a remote cloud server or environment.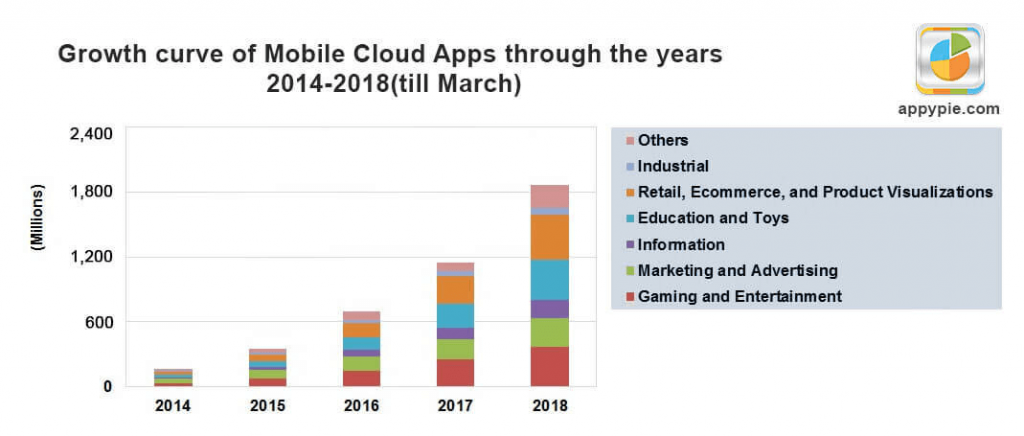 Source: Appypie
The mobile cloud apps are a combination of mobile development amalgamated with cloud computing services. In mobile cloud apps everything from storage, computing, applications, and services are all delivered through the cloud.
Some Benefits of Mobile Cloud App
They are affordable
Cloud apps can be kept smaller in size as the data is handed to the applications through servers
They don't have to be installed
Scalable Apps
Database Can Be Integrated Seamlessly
Easy recovery of Data
Don't take a long time to develop, hence they are cheaper to maintain and getting developed
Data Can Be Stored Safely with Cloud Apps
8. On-demand Apps
According to Harvard Business Review, the On-Demand economy is every year, attracting more than 22.4 million consumers, and the spending is about $57.6 billion. Again, if we take a look at the marketplace, online markets are spending the most with 16.3 million consumers who, on average, spend $36 billion every year.
The on-demand app cover a lot of sectors from grocery, laundry, food delivery, car rentals or personal health services. This is because on-demand models make real-time delivery of goods and services a possibility, which customers have really acknowledged.
Some of the benefits of having an On-Demand app
Easy and affordable way to leverage mobile app development
Increase employee efficiency
Better security and scalability
A lot of database for analysis
By the end of 2025, the on-demand apps industry is expected to generate $335 billion revenue, which is 24 times more than in 2014.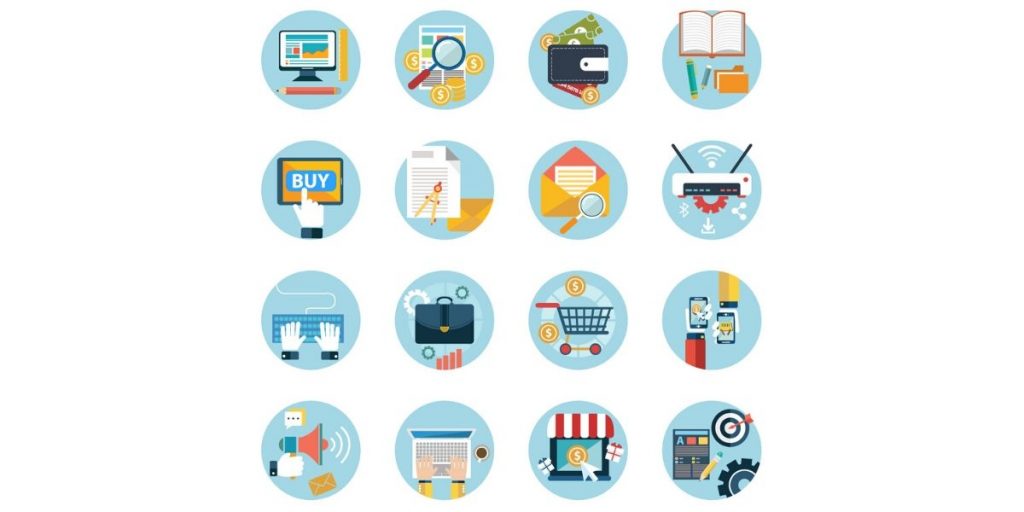 The ease of availability to choose services within a few clicks is what makes it on-demand apps convenient choice for the consumers.
9. Location Sensors
In smartphones these days, motion sensing is not the only cool feature that has improved the user experience. It has revolutionized the way we play games on smartphones. But still, location sensing is the coolest feature. It has resulted in the android and iOS app development that give the real-time location of the users. These assist in managing maps, and above all, offer a real-time view of the traffic. To navigate has become a lot more comfortable on a smartphone with the help of location sensors.
10. Digital Payments
Mobile technology has made it possible to make payments and transactions digitally. It has given rise to a new kind of business called e-commerce. Today there are not only the ones but tens and hundreds of apps for conducting mobile payments available in app stores.
Banking through mobile is today as common as making a call. That is not the end of it. However, it has given birth to a lot many innovative modes of payment systems, be it cryptocurrency development services or paying by scanning your card. So the payment app for mobile is a trend to ride on.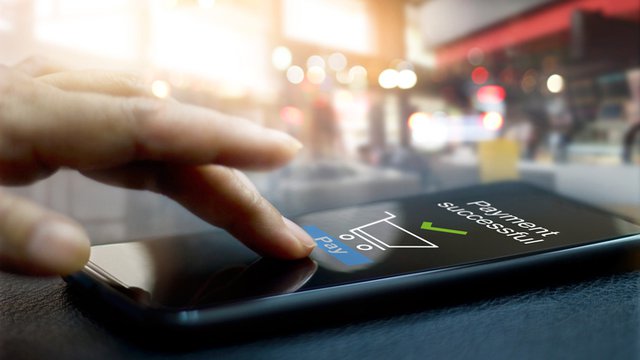 Source: amazonaws
Conclusion:
These mobile app trends of 2020 is a big leap in the app industry. These are some predictions, but some more trends are going to establish themselves as a foundation in 2020. As an entrepreneur is looking for mobility service providers to develop a mobile app, this blog can help them consider the trends that suit their industry and help them grow more.