Mobile App Installs - Everything you need to know before your app goes live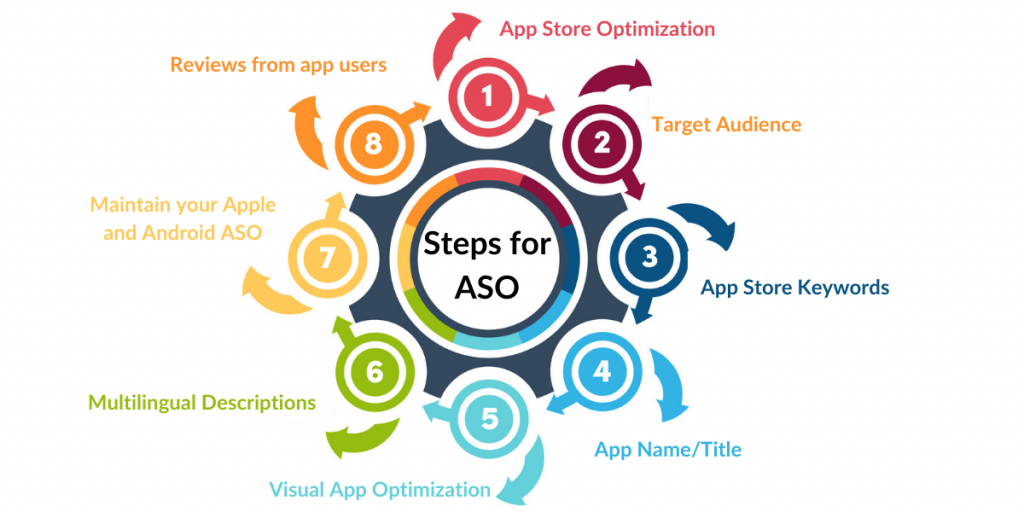 Mobile apps have become an integral part of our lives. Customers just see one end of this deal; what goes behind the scenes is a completely different story. From app creation to designing and marketing activities, n number of things are aimed at attracting customers. While launching an app, in software development, there is little room for errors.
After development, the main challenge in creating an app that caters to a wide demographic is the need to find effective user acquisition platforms. Digital marketing is so fast-paced that there is a constant need to remain up to date with market trends. Therefore mobile application development agencies follow a promotional strategy that ensures a successful launch.
The number of users you acquire is directly proportional to the profit you can earn when you launch a commercial mobile application. So, a brand image and your brand marketing should start as soon as your product hits the market. There are a few things that mobile development companies in USA and India should keep in mind before your app goes live, such as app listings, social media, and ASO strategy. If you are new to this part of the app launching, then read ahead. After thorough research, we have made a list of all the launch essentials and vital techniques that will help you acquire new customers and simultaneously improve your brand image in the longer run.
1. Recommended app store listings
Once the development of your mobile application is done, the next step is to make sure that you list your mobile application on online platforms that the users can easily access. These platforms will act as a bridge or point of contact between you and your target audience. Google play store, Apple/ iOS app store are major and Amazon app stores, windows store etc. are also some of the platforms where you should list your mobile application in order to gain more customers.
You'll have to enlist your mobile app development agency or brand as a developer and then upload your app version on it. The play store, or the app store, will then wait for approval starts. After your application is approved, your app goes live, and users will be able to download the app. If you receive reviews and bug reports from the customers, or if you just want to add a new feature or totally revamp your app for new user experience, then you can upload new and improved versions or builts on your assigned portals. The details and requirements of app store optimization will be described in detail after this.
2. App store optimization (SEO for mobile applications)
After the successful listing of your apps on app stores, you need to optimize then. ASO, also known as ad SEO for mobile applications, helps in improving the visibility of your app on Google Play or app store. Just like SEO for websites, you need to work on application title, description, keywords, etc. that are in accordance with the latest trends.
This will help you reach your target audience by increasing your discover-ability. When your app is visible, or the frequency is increased, it will naturally increase the number of downloads. Getting downloads is our major goal because if users don't download your app, they won't know what all you have to offer. Let's dig a little deeper into what app store optimization is.
Step 1. What is "App store optimization" and why is it required?
Just like on google search engine pages, the App Store has app ranking criteria for specific keyword searches. To make your app appear on top or higher up in the search results, you have to make sure you find and use the right keywords. E.g., search for food on the play store, and you'll see Zomato on top. This is because they have used food in their app title, descriptions, metadata, etc.
If you don't optimize your app, nobody will be able to find it. Almost 63% of app downloads are done after browsing on the play store, and the numbers are almost the same as iPhone users too. If you want your app to be on the top of the list of top 10, then you should understand the importance of app store optimization. The number of downloads your app gets also increases the ranking automatically. Let's dig deeper to help you soar your rankings.
Step 2. Target audience
Knowing your target audience is the foundation of all business strategies. You should have an answer for each of the following questions for successful app store optimization.
Who have you designed your app for?
What demographics have gained value in your app?
What problem does it solve for them?
Have the answer to the questions? Great. If not, then it is time for some market research to find out who exactly benefits from using your app. A market survey will help you find the rate of demand, chances of people buying/ downloading your app, behavior of your target audience.
Step 3. Identify the best app store keywords
Just like search engine SEO, keywords are vital in ASO, too. Apps with a keyword in title rank 10.3% higher, it could impact the chances of being found without much effort. The places where you can add these keywords are your app title, app description, and keyword field.
It will help potential users to discover your app and increase traffic simultaneously. But keyword competition can sabotage your ranking placements. You should aim for the keywords that are not that popular yet brings traffic at the same time. You can use online tools to find the best ones that suit your business or will attract your target audience.
Till the time you are not sure about your keywords, try not to finalize the title of your app on play store. It'll just be a waste of time for you because after shortlisting your keywords, you'll have to rename your app store title. Keywords will help you in targeting trends and categories that aren't over-saturated. It will give a high placement in the app store because of all the traffic and relevancy scores.
Step 4: What's in a name? Everything!
You need to make sure that you pick the right app title/ name. It will directly affect your app ranking and, therefore, your downloads. The main reason for the intensive market research for keywords is to help you find the most relevant app title that will optimize your app ranking. The main keyword should always be in your title.
If numerous competitors are already gunning for the same keyword, then try to find a way that helps your app get discovered for its desired purpose. Keywords play a huge part in downloading decisions. You'll have a generous amount of 255 characters to keep in the title, so choose wisely.
You don't want to stuff keywords; you can get penalized or flagged for doing so.
Step 5. Visual app optimization
Visuals speak louder than words; this is true in today's fast-paced world. The next step is to use screenshots of your app on the app store. These screenshots are basically an advertisement for all the features that your app can offer. Apart from screenshots, you can now add video introductions, too. This step ensures the users about the visual world they are going to enter once they download your app.
You can upload up to 5 screenshots, but the first 3 are visible. These first three screenshots will be your visual selling point, so make sure you choose the best ones that fully convey your brand offerings. To choose the best screenshots, you can A/B test the banners by running an ad for a specific amount of time, make sure you target the right audience. Check the click rate, and you'll have a much better idea of what attracts people's interest. The screenshots with the most number of clicks will go first. It will help you optimize the visual content and thereby increasing the relevancy score, ranking, and ultimately persuade users to download your app.
You don't need to worry about the chronological order while uploading the screenshots. The main goal is to attract attention and tell people how they can benefit from downloading your app. So, showcase the most significant and the most popular ones first, then follow with the basic navigation and other offerings. By making your app store page visually appealing, you'll increase your chances of getting more downloads and improving your ranking. After finalizing the screenshots, it's time to market your product by working on the description.
Step 6. Multilingual descriptions
While English is the most popular language and the app stores cater to a larger chunk of that demographics, not everybody speaks English. If you are only catering to a specific language speaking segment, then you are missing out on a majority of the world's market like 41% Asia and 23% in Europe.
So you should reach out to users from various countries. This will help grow your user database in different countries. Users feel a sense of belonging and personalization if they see an app in their native language, which they are fluent in. You'll get to reach a wider set of audiences and segments, which in turn will help generate demand from unexpected locations.
Instead of being English- centric, you should localize your app store optimization strategy. Market your app to non-English speakers in their native languages like Hindi, Marathi, Gujarati.
The description of your app can be easily translated if you hire an outsourcing team instead of just investing in a resource.
You can customize or personalize everything from screenshots, titles, description to target a wider demographic and segment. App stores have an option that permits you to localize your app listing for different segments. It will be a waste of resources if you don't take advantage of this.
Step 7. Maintain your Apple and android app store optimization
With new apps being released every day, the competition is fierce. A few new companies can give you a run for your money if your rank slips. You should be watchful of your own ranking along with your competitors'. Keep tweaking your ASO regularly over time; you have to make sure that you have a dedicated resource that monitors, maintains, and updates your AppStore regularly.
Apart from keywords and visual optimization, releasing constant updates for your app is equally important. As mentioned above, user feedback and reviews help to improve app performance and user experience. Each update will be better than the last, and that makes your app a customer-focused and high-quality mobile application. The average frequency should be 30- 40 days. You might experience some short time drop in your app ranking, as it resets. If you update it more frequently than 30-40 days, it'll surely bring your ranking down.
Step 8. Gathering reviews from app users
Ratings and reviews on app stores are extremely important in ASO. You can ask your mobility service provider to add a feature about asking users about their experiences and opinions on the app and 5-star ratings if they like your app. Communication is the key, Interact with your customers, and lead them to the app stores to leave good ratings. Try to avoid negative reviews; even if you get one, you have the option to get in touch with the customer. Ask them to share their grievances and solve their issues as soon as possible.
3. Social media and Paid Advertisement
After you are done with listing and optimizing your app, it is time to market it. Social media marketing is one thing you can not miss. Every business, be it tech, food, retail, etc., everyone is on social media. No matter what your app category is, make sure you are active on social media. Social media platforms like Facebook, Instagram, Twitter, Pinterest, etc. can help you acquire new customers.
You can outsource or hire a resource to plan your social media strategy. Apart from organic reach, you can run ads on social media and other digital platforms that will help you in new user acquisition. Read ahead for a more detailed description.
a) Universal App Campaign (UAC) – Google Ads
Google ads are a great option when you are looking for new mobile application users. Google has the largest advertising network, e.g., the search engines, banners, youtube play store, and to be honest, the list is pretty long. It uses machine learning to display ads to the most relevant segments and help you achieve the highest possible conversion rate. If you opt for search ads that you don't need anything other than 2 ad text lines, google will create the ad for you.
You can bid and target budget with manually managing the daily budget, cost per installation, locations, languages, and the time span for your campaign. If you have the resources, you can add pics, videos, or other assets like forms, etc. It will help you maximize campaign results.
With google ads, you also have the option to choose the type of devices like iOS and Android. You can A/B test by creating 2 campaigns and check what works where.
b) Facebook and Instagram app install campaign
Ads on Facebook and Instagram, encourage the installation of applications because they contain a direct link to the App Store and Google Play stores, which allows you to download the app right away.
Just like google ads, you can set the budget, interests, add keywords, location-based targeting. But you need visuals on these platforms. Adding just 20% of text in images will ensure that the post reach is good. Instead of click, you will be charged per impressions.
You can use a different URL link for different campaigns that promote the app. It will help you analyze the user sets better. You will be able to get a good look at the factors that attract your customers more.
Apart from all these factors, app configuration is the first thing that you will be required to choose. If you don't target your ads properly, you will be wasting your budget by showing ads to the audience that is not relevant and won't use your app. E.g., if your app is just for iOS 8 users, then showing the ad to the segment using versions older than 8 is a waste of time and resources. It will degrade your ad ranking and relevance score.
Instagram ads are also controlled using Facebook business managers only. These ads cost a bit more than google ads, but they work. The reason is that people are more active on social media than search engines. This is the reason why publishers are more inclined toward social media ads. Just keep in mind that budgeting and targeting are 2 things that will help you reach the right audience set.
NOTE: landing page for your mobile app: While running ads for mobile applications, it is generally redirected to the app stores, just in case the link does not work and a potential customer clicks on your mad, make sure that he reaches the correct landing page.
These are just a few things that can help promote your app. They might seem simple and repetitive or monotonous, but they are going to help you in the long run. The key to success in digital spaces is with continuous optimization of all aspects. We hope this article helped you prepare a bit for your next launch. All the best.