The Critical Role of MVP in Mobile App Development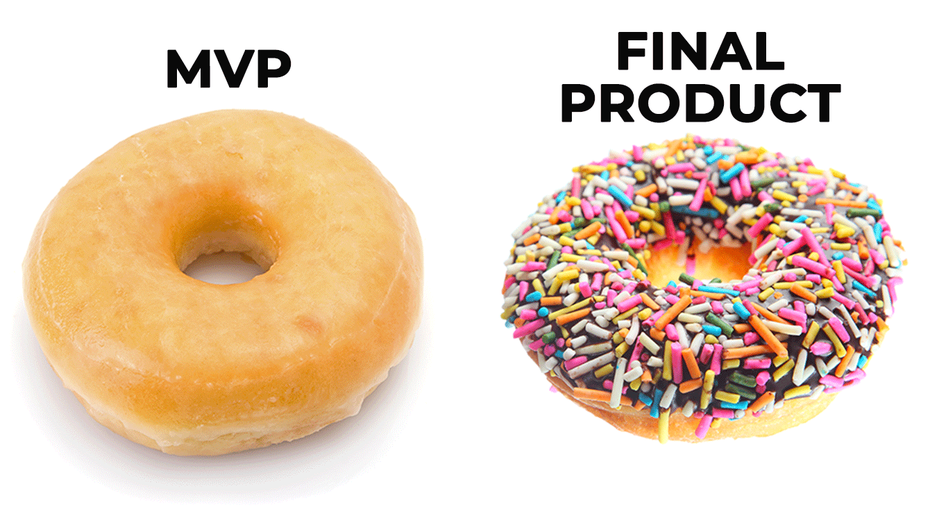 MVP stands for Minimum Viable Product. As the name suggests, it is the initial version of any product that can perform the basic functions or execute the core idea. Nobody can ever predict if a new business idea stands a chance in the market with 100% surety.
Yet businesses try to anticipate the future of a new project through various methods like forecasting techniques, market research, and risk analysis to eliminate the possible setbacks.
Even after spending money on all these studies, a venture cannot be certain that it will taste success.
MVP can be a possible solution here. It means that if you have a full-fledged idea corresponding to a product or service, just start with the core features.
For example, if you have an idea of opening up a complete cosmetic center, start with basic hair-styling and makeup parlor, and then expand on customer's response and market behavior. This can help you prevent a lot of risks.
MVP and Mobile App Development
A mobile app is no more a small deal. Market competition and customers' expectations both are rising at an exponential rate. App stores are filled with millions of apps, promising commendable services to users.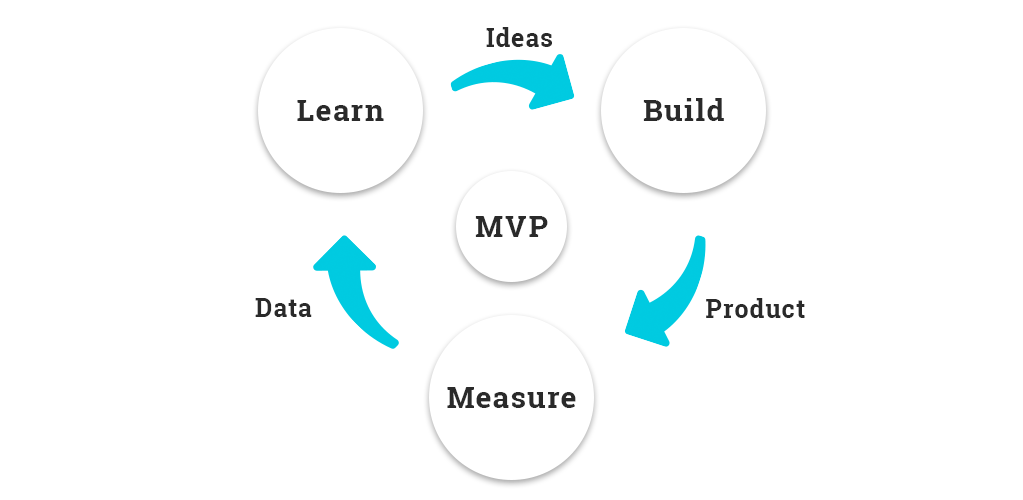 Hence, putting down big cash in a mobile app right from the start can prove to be a big gamble. But that does not mean that you should not proceed with your idea. That is where the concept of MVP has come to the picture.
The word MVP is generally used in the context of mobile app development. A top mobile app development company in the USA that works on agile methodology majorly contributes to the popularity of the concept of Minimum Viable Product.
Every idea has its core, or the basic functions, or the primary solution to a problem. MVP app contains those core features only.
Benefits of MVP
1. Validation of concept:
Before the launch of your final product, an MVP app can really give you a hint on the validation of the concept. Sometimes there are self-serving biases that tell you that you are thinking in the right direction.
Sometimes you can be a victim of groupthink when all the members of your team do not look for flaws in the basic idea. An MVP can act as a mirror in such a situation where the market will judge whether your concept is valid or not.
2. An Agile approach:
Agile methodology leads to the successful mobile app development in different phases. This provides both flexibility and speed. After the completion of each phase, you can reflect back and improve in the next phase.
MVP acts as one of the phases of the app development and has helped various mobility service providers in developing a top-notch mobile app. After MVP is introduced to the market, based on the responses received, further iterations are made in favorable directions.
3. More investments:
It is a very subjective benefit as some entrepreneurs may not want to compromise with their company shares at the stage of MVP. But if the product gets a good take off early on, the idea will definitely attract more investors and venture capitalists.
A startup needs funding to run its operational costs as it starts expanding. In such a situation, a successful MVP will present a very strong business case in front of the investors, making them believe that your idea has some substance.
4. Interactive Product Development:
When you start working on an idea, you never have a detailed image of the end product in your mind. It's not necessary either. Through MVP, you will get to know what more to be added through feedback and reviews.
It will make the process more interactive and engaging for the users too. They will look forward to the new updates with better features which were suggested by them only.
5. Cost reduction:
MVP helps in reducing the cost in multiple ways. First of all, you do not open up all your cards in the first product, hence, affordable development of the basic product. You also save a lot of in-depth research and analysis of the market and possible risks, since the initial risk is low itself.
Also, the early product launch will give you early returns. Thus, your cyclical investments in the product will make it bigger and better with time.
Misconceptions about MVP
1. Standard features of MVP:
There is nothing called as set standards for MVP. Minimum Viable Products vary from industry to industry and sometimes from product to product. There is no clear description of what is the minimum viability of an app. It all depends on the idea and the problem it is going to solve. The basic goal is to provide immediate value with minimum cost.
2. MVP means "an incomplete product":
Do not think that an MVP is an incomplete product. No user will appreciate an "under-construction" app. Launch of an incomplete app is purposeless.
An MVP is a complete app in itself with core features. Further value can be added to the app as soon as you get constructive feedback and start making some money from the app.
3. Minimize as much as possible:
This is also a major misconception about MVP. Mobile app developers are asked to focus on radical minimalism. You can cut your costs however you want but never compromise on your USP.
The user should be enabled to use your app comfortably. You can cut your costs on fancy design and some sophisticated features but the primary solution should be provided.

Conclusion
Every journey starts with a small step. MVP is your first step in the market. It may so happen that you get rejected and fall during the first few iterations, but MVP provides you that room of making mistakes. Building a properly functional app with minimum viability can be a challenge.
The strong architecture of any product is a must. Shortcuts in architecture may lead to double costs in future expansion. Hence, it is not just about coding and design. App development should be approached with a holistic business strategy. One should have knowledge of the concept, budget, time constraints, and the market.
So if you are looking to develop a mobile app using MVP, consider outsourcing to India. Signity Solutions is a leading custom web and mobile app development company in India that has helped organizations in flourishing their businesses through our mobile app development services.