Why is Outsourcing Vital for Startup Product Development?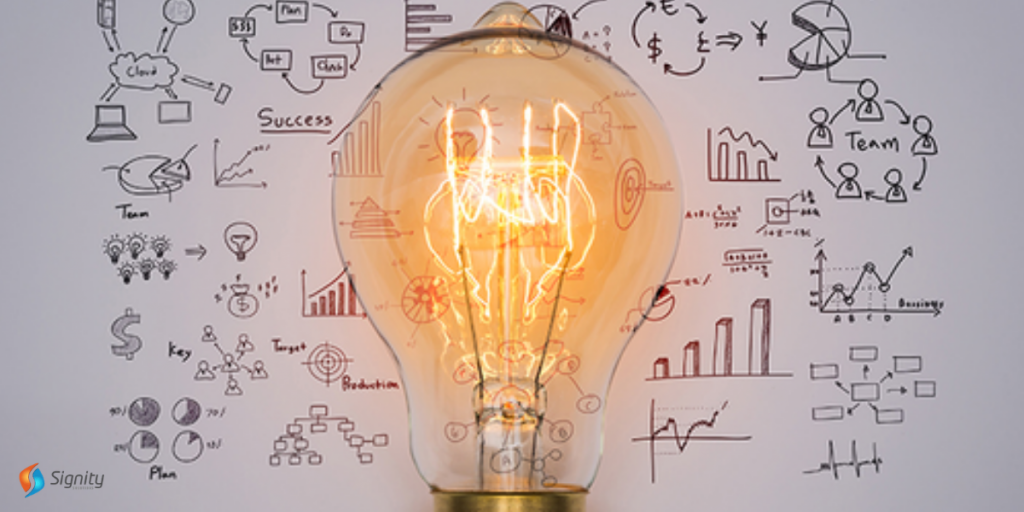 The world has survived COVID-19, however, businesses are still facing the consequences of the pandemic and learning to survive and sustain during this crisis.
But, how exactly are businesses being affected?
Constant disruption in the supply chains
Unavailability of the staff members
Customers are not fully trusting the businesses
Safety standards have to be maintained
Design new strategies for the survival
What's the solution then? How can businesses survive during the coronavirus pandemic? How to strategize for a successful survival during this pandemic?
Let's figure that out!
Is Outsourcing Important for Startup Product Development?
Yes, outsourcing is vital for your startup product development. But, are there any benefits that you can avail of outsourcing when in a startup development company?
Let's suppose if you are a newbie in this business, and trying to capitalize on any opportunity to mark your presence in this market, then here are two major things to be kept in mind, which are:
COVID-19 might not be an excellent time to invest in a new product development company.
When the pandemic situation is over, you will experience different opportunities in this market.
However, it is not that easy as it seems. There are tons of businesses striving to be in this business and earn crazy profits. So, you have to be extraordinary to enter and sustain in the product development business.
Benefits of Outsourcing Startup Product Development
Outsourcing, however, could be your masterstroke for being successful in this competitive market. Want to know how then it's time to check the benefits of outsourcing!
1. Cost Saving
Saving costs can be tough, especially when you are a startup. Outsourcing, however, could be the right choice in saving costs when you do it for startup product development. Outsourcing allows you to hire from the pool of talent at a price, which suits your budget.
Hiring an in-house team can be a much more expensive task, which is not the case when you outsource the product development team. If we believe the statistics and the research done, almost 87% of the companies in the US rely on outsourcing for startup product development.
Since it is a cost-saving process for any firm, it is highly recommended to everyone who is thinking of stepping into the market.
2. Quickens the Process
There is a reason why most of the companies are relying on 'outsourcing' to manage their product-related activities. Outsourcing allows quicken up the development process, which is another reason why it has become a thing for companies nowadays. The outsourced team assists in reducing the time to market the product. And that's what every company wants.
Any businessmen would want to deliver the products or services in the least possible time. And, that's what outsourcing does, quickens up the development process so that the final thing can be delivered on time. Globally, people outsource teams to quicken up their development process. In simple words, we can say outsourcing help companies build better businesses.
3. Risk is Diminished
When you are just entering the market or thinking about launching your product/service, the market could seem risky. The market is yet to be checked and analyzed. Outsourcing plays an important role in fixing the risks that are involved in trying out something new.
Besides, the models involved in the development process are flexible, which means the risks will be lower.
4. Technical Know-how
You have no experience in the industry, and that's the main issue. In case you have a technical team, you can utilize that. Otherwise, outsourcing is the solution. In the development industry, it is mandatory to have 'technical know-how' so that the development process goes on smoothly.
Therefore, it is vital to possess technical knowledge for moving ahead with a smooth development process. Almost every company nowadays outsource experts to ensure their development process is processed smoothly.
5. More Time for Important Tasks
The outsourcing process helps in saving more time for high priority tasks. When you have a team hired for your product development, it is evident that you will have more time for other important activities, which would make your development process easier.
Since you have a team of experts hired to look after your important tasks, it is easy to save up time to complete other important tasks. Since they are doing your work, you can invest your valuable time in completing other activities for a growing and profitable business. In simple words, you have more time to focus on activities that grow your business.
Well, we just witnessed how essential has 'outsourcing' become for the startup product development process. The need is to implement it in the business, ensure it is done aptly, and grow business at an accelerating rate.

Questions to Answer for Effective Startup Product Development 'Outsourcing'
There are a few steps involved in making outsourcing an effective process for your business's product development. Just get an answer to these questions, and you will end up hiring a highly reliable and trustworthy team for your business.
1. What's the Capacity of the Project?
The key is to make outsourcing an effective process for your product development. Firstly, a company needs to define what's the project's scope. What exactly do you want to achieve with the project, and that's when you have commenced the process aptly? Transforming the idea into the entire setup takes effort. Plus, it is important to define which technology and tools will aptly suit the project's process.
You can't just rely on any technology for your project; it is only after smart planning and analysis that you can actually decide the technology for your product development.
It is vital to define the scope of the project. Besides the project's vendor has to be decided intelligently to bring the desired results. Once you are clear about your project's objectives, it would be easier for you to convey the same to the outsourced teams.
When the outsourced teams understand the project's scope clearly, it would be easy for them to achieve expected results and milestones. Besides, clear guidelines at the beginning of the project will simply avoid any hurdles in the development process. You will even be able to create better relationships with the outsourced team. Hence, for clearly defining the project's scope, it is required for you to first understand it yourself.
2. Are You Appointing the Apt Team?
The next step is to invest in the right outsourcing team. If that is not done correctly and smartly, your development process won't be so effective. An outsourced team can be more effective when you understand your project. Besides, you will even need to make the hired outsourced team understand your business's objectives.
Hiring freelancers is not highly recommended. It can be done if you don't have any reliable and trustworthy companies available for you.
Only that's the case when you can go for experienced freelancers; otherwise, it is not really recommended. The best you can do for your business is to hire a trustworthy and reliable 'outsourcing' company so that their skills can be utilized properly to maintain the business's growth.
Appointing your outsourced team means getting the flexibility to hire teams as per your business's objectives. Startups have the flexibility to pick the teams that suit their business's requirements and objectives.
Also, when you outsource a team for product development, it is advisory to plan and interview multiple teams before finalizing one. You can't just go for one team at once. There is a need to invest time and effort in choosing the team based on how well they suit your business's requirements.
Conduct interviews with a different team, analyze which one suits your business's requirements, and pick the best one with essential expertise, knowledge, and skills.
3. Is There a Clear Communication?
Another important factor to be considered when hiring a team for your product development process is 'clear communication.' First be clear and concise with the business's objectives, priorities, and expectations. Then, make sure you are investing time in building a good relationship with the outsourced team.
That's possible when you have clear communication with your outsourced team. The communication should be on a regular basis, which means staying in constant touch with the team.
The progress of the outsourcing teams should be discussed regularly. You shouldn't be just mentioning how effective their work is, but also what points can be improved upon. Appreciating their work's progress will help them in staying motivated throughout the development process.
However, discussing with them their weak points will help them in growing and progressing. Motivated teams are always good at achieving the expected results that the company is expecting.
So, the need is to invest in clear communications, which will help your team in completing the tasks quickly and efficiently. Besides, clear communication will even help in attaining the results as expected. Hence, it is advisable to invest as much time as needed to hire one of the best outsourcing teams for your product development process. When hiring a team for product development, continuous communication is required for the smooth completion of the process.
4. Do You Know When to Pick Outsourcing?
Being a startup, you must know when to pick outsourcing. For this, you must have a genuine product idea. A proper plan to transform that idea into a suitable business and then earning profits from the same. There is a certain path that has to be followed for building a reliable business in this market.
So, when in product development, you must know when to turn to outsource. You must know when you really need to hire a team for your business.
Here's when you should opt for outsourcing to support your startup product development:
Need to transform your idea into actual business
Your firm is looking for scalability
Boosting ROI and profits
So, these could be the basic reasons when your firm will need to outsource a team for startup product development. When you know how to pick outsourcing, the chances of bringing success to the business are high. Hence, be smart enough to pick when 'outsourcing' is needed so that the advantages can be availed rightly.
5. What to Consider When Outsourcing Startup Product Development?
Well, there are certain factors to consider when outsourcing product development. Here's what you must know before opting for 'outsourcing.'
The complexity of the Project – How complex is the product that you are thinking to present in the market? It is important to know what expertise you need for your project. And, that's possible only when you have understood the complexity of your project. You will have to know the product type, requirements, and features indulged in your project. After you have fully understood your project, you must go to outsourcing your development team.
Technicalities Involved – What tools and technologies are required to complete your project? Does your outsourced team understand the technicalities of your project? Well, if they don't, they might not be a good fit for your business. Alternatively, the outsourced team should be well acquainted with the latest techniques and tools to deliver the best results.
Cost Involved – Do consider the cost involved in the entire process of outsourcing, as that will affect your overall budget. The cost involved has to be analyzed properly in advance so that there is no shortage of funds when needed in the process later. Hence, it is recommended to create a budget and invest it accordingly on the different steps involved in startup product development.
Conclusion
Outsourcing Product Development for your Business – How Important? Well, surely it is important to invest in an outsourcing team for a seamless development process. They are your support that saves cost, time, and efforts to build a better business.
Besides, it doesn't let you stay behind in the competition, rather give you an advantageous edge over your competitors in the market. The outsourcing partner has to be well communicated with to maintain a smooth flow of the development process.
Finally, the risks involved in the development business are diminished to a minimum, which means this is something that every product development firm needs. Outsourcing is a must for your business, though.
Signity Solutions as your Outsourcing partner
Whether you've doubts regarding outsourcing; the specifics of outsourcing; or questions like- 'how do benefits translate to your business?' Our team of experts would happily assist you.
Or if you are planning to outsource, book a free consultation and speak with our IT professionals to understand the rewards, and risks of outsourcing IT.
At Signity, we don't rush through things. We work for your business' success and growth, and take time explaining the benefits and challenges of outsourcing IT for your business.
Rest assured, we'd tend to all your queries regarding IT outsourcing and deliver the best possible solution tailored to your requirements.