The Ultimate Checklist while Outsourcing Work to PHP Developers in India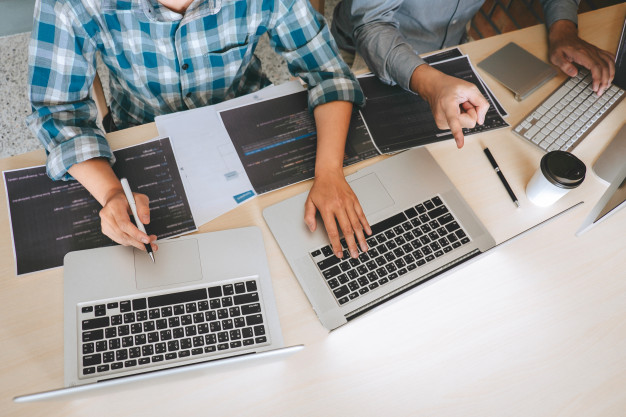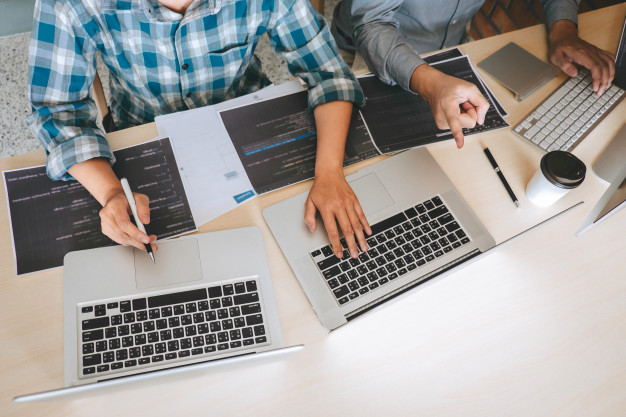 Globalization enables talents to be hired from any corner of the world. But collaboration with a remote team is always a bit risky. However, it is important that outsourcing needs to play a facilitative role in the process of product development of your company – with advantages.
About 65% of business houses have vouched for the outsourcing program while the remaining 35% had in-house development teams to the rescue.
The most important benefit of outsourcing the work to a web development company is saving the resources and the hours that you put behind developers.
Furthermore, the Indian web development industry has matured over the last decades. The traditional forms of outsourcing are offset with the advent of the latest technologies such as Cloud Computing, Virtualization, and Smart Analytics.
Points to Consider Before Outsource PHP Developers in India
If you've decided on the outsourcing part, it's time you check these off your list before your hire or outsource PHP developers in India:
Overall Cost
Time
Product Quality
Communication
Recommendations
Language Barriers
Risk Management
Project Management Tools
Plan for Contingencies
From where you Planning to Outsource PHP developers
1. Cost:
You have a great idea but your tech support isn't well equipped to perfect it. Developing an in-house team to perfect the plan for you at this point is a costly and time-consuming plan. Even if your development team is perfect and fully qualified, you may save on a great deal by outsourcing work to the custom website developers.
In the case of an outsourced developer, you can pay them on a project basis and save on a permanent salary of an in-house employee. It can reduce the unnecessary expenses that you may have to incur otherwise
2. Time to Focus:
Having outsourced the work to another team, lets you and your core team focus on the major areas of business. You can now plan your work and the employee your best talents at it instead of focusing a lot on the development of your brain-child. This will save you of a time and energy that would have to otherwise be aligned to accommodate your usual business as well as the level of work that your plan demands.
An in-house team may have to focus on the project at hand and this may not go well with the usual work that has to be taken care of.
3. Quality:
Having estimated and found resources to fund your ideas, you may now plan to hire a team to work on it but what most businesses fail to realize is that hiring a team isn't a cakewalk and it was found that almost 60 percent such technology-based ideas have been shelved halfway due to the inability and incompetence of the newly hired team to comprehend and work towards the end goals.
Failure at maintaining quality may be mitigated to a great extent by outsourcing work instead of entering into a vicious circle of hiring new team members and losing out on time and resources. It is always advisable to outsource PHP developers in India who have a rich portfolio to their name.
Make sure that you indulge in a fruitful discussion with them to make sure that they maintain the standard of work expected.
4. Communication:
Lack of proper communication and documentation has been observed to be contributing to major misses while outsourcing. While outsourcing the job, most businesses have failed to communicate, discuss and document major factors in between sessions. This has been noted to be the major factor that has forced tech startups to shelve ideas halfway through the project. Make sure that you provide complete justice to your investment and the efforts of the PHP team.
5. Big or Small Company:
A startup company or an experienced player? A multinational gamer or a small team of experienced and skilled developers; what's your take? Choosing the right custom web and mobile app development agency for your idea is necessary. Cost and quality; the tug of war continues.
Choosing an optimum size depends upon your expectations, investment and acceptable levels of risk. Though it's always advisable to opt for a quality-based plan, the appropriate option is a mélange of all the major factors taken together.
6. Recommendation:
Before hiring an organization, you need to connect with the existing clients of the organization, to understand the pros and cons of your upcoming collaboration. The organization might have delivered a lot of products and you can easily review their work to check their working standards.
7. Language Barriers:
While outsourcing a product, language can be a big aspect while outsourcing your product development. Make sure, during the negotiation phase, you have clarity on the language while communicating. As it would be better to conduct online meetings in the language you prefer and are used to, to avoid any kind of misunderstandings later.
8. Risk Management:
The chosen outsourcing company must know how to manage risks and have all the techniques working properly. Ensure that the organization has risk- mitigating technique to handle any risk during your project development life cycle otherwise your whole project can get jeopardized and you might lose a lot of capital because of it.
9. Project Management Tool:
The project management tool helps to keep an eye on the progress. It allows you to track all the objectives and spot mistakes instantly. Also, it helps you manage your timeline. It is important to have a project management tool as many outsourced projects get delayed because they lack management tools. Half of the product development lifecycle is all about the right communication. Without it, you get nowhere.
10. Plan for Contingencies:
Change is the mantra and with global exposure comes the threat of the many factors that can affect the global business environment. You must plan and provide for the many changes that your business may be susceptible to. From economic regressions to political dilemmas, there's a lot that you have to consider before outsourcing the work to another.
11. Place of Outsourcing:
The region where you plan to outsource is another factor that demands introspection. You ought to find out if the developers belong to regions where the outsourcing is relatively less expensive. It will help keep your costs under control and also help you gain the reins over the project easily. Outsourcing to India may prove to be economically beneficial as compared to their costly counterparts.
Conclusion:
Conceptualization is tough but the next big part is the transition of the idea into a technical reality. Perfecting the idea lay in your hands but perfecting the project remains confined to the walls of your PHP developer. Hence, your outsourcing of work has to be planned meticulously to help your business attain its goals. Rest assured, with the right outsourced PHP developer team, you've managed to complete about 50 percent of your job perfectly.
Have an amazing idea that can help your business reach its ultimate? Come, share it with an amazing team of expert developers at Signity Solutions. For any questions or assistance, drop in a line at sales@signitysolutions.com. At Signity, every idea turns into a tech reality.