Facing the Challenge to Scale your Sales Team? Here's a Quick & Effective Solution for you!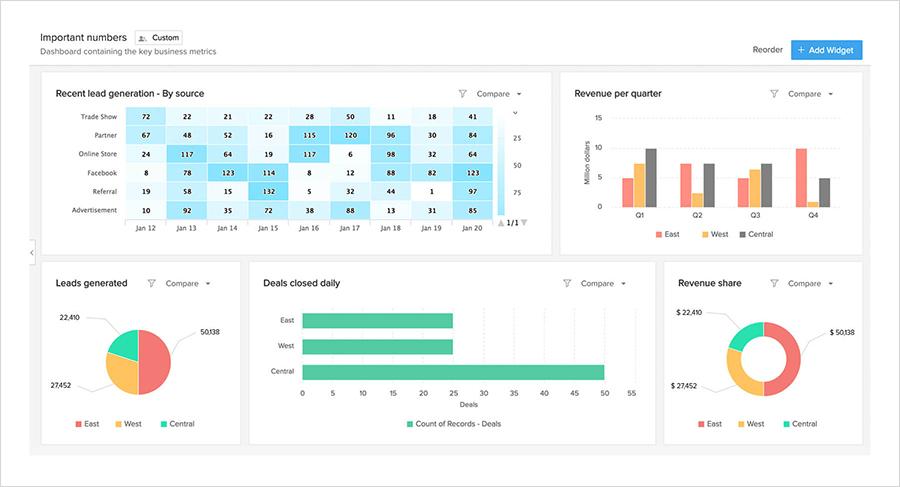 In their growing days, business owners want to see the sales of their company rising like a rocket in the sky. Enterprises do not shy away from being very aggressive in the market as they try to build a brand. To do the same, they start hiring sales reps in mass.
But do the sales also rise at the same rate?
Yes, and No.
"Yes" only if the product of your company or the service provided by you is way too simple and standard. It just needs some market reach without much involvement in your sales rep's intellect. Maybe then more sales rep can increase your sales. Although you can't be sure about a specific rate of growth.
Now why "No"?
Because certainly, you won't survive for long if you have a standard product or service to sell. And to make sure your customers understand the value of your differentiated product/service, you need your sales reps to play an important role.
Hence, the quality of your sales rep also matters when you are thinking about scaling of your sales team. Now it sounds more challenging to scale up, right? Don't worry. We present you a quick and effective solution for qualitatively successful scaling.
Cloud Based CRM Solutions
Yes, CRM solutions can help you in successfully scaling and quantifying your sales. A common misconception related to CRM is that its sole purpose is to maintain frequent communication with customers. But a CRM integration can help you manage and boost your sales processes holistically. It can tell you when, where and how to scale up in your business.
Some of its benefits are explained below:
CRM contains details of every customer and thus makes it easy for businesses to track the customer. It helps in determining which customer is valuable for the business.

One of the benefits of CRM is that it is cost-effective. There is little to no paper involved. Hence, requiring less staff to manage it.

A CRM system is basically comprised of both historical view and analysis of all the potential customers. This assists in identifying customer's needs effectively in order to enhance the business.

Customers are divided into different groups according to the businesses they own. This helps in focusing on each and every customer separately according to their requirements.

With CRM system, you don't only deal with existing customers instead you focus on acquiring new customers for your business. The process begins with knowing a customer and managing all the related details into the CRM system. This is also referred to as 'Opportunity of Business'. This can be easily and efficiently done with the help of an integrated CRM system.
Role of CRM
To understand the critical role of CRM and cloud consulting in scaling of your sales team, keep reading:
1. A data-driven decision on timing
Your past data is your biggest weapon in the market battles. But it is useless until you can draw insights from it. CRM helps in bringing all the sales activities on a single screen. Here you can track your sales growth in a single view. This is important to decide the timing of scaling up. If you find that you don't have enough people to reach the potential customers, then you can go for scaling of your sales team. This will not be a gut-driven, but a data-driven decision.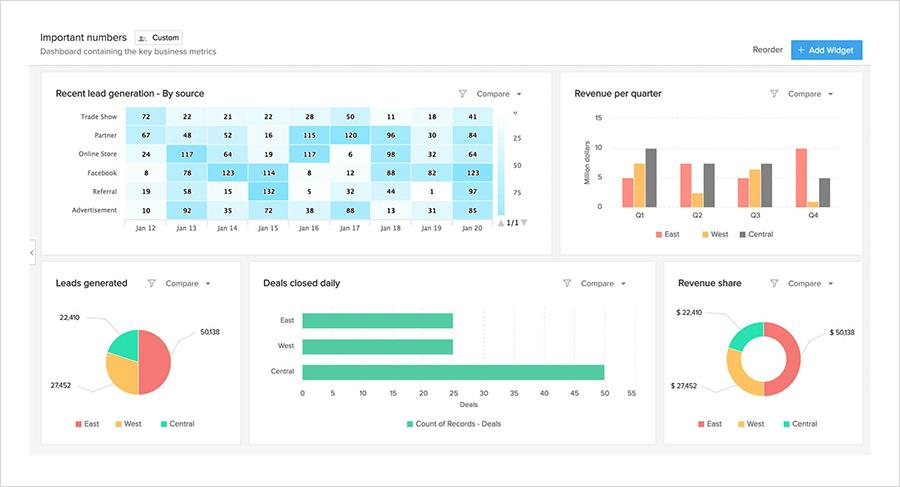 (Image Source: zoho.com)
2. Location-specific scaling
Most of the times, companies hire people just for the sake of completing numbers. Sometimes even the respective locations of sales reps are not decided. When you hire for a sales department, geographical allocations can play a huge role. Language constraints, cultural boundaries, and regional preferences can swing the decisions of a customer to the other side. Therefore, before making any hiring decisions, you have to check the locations where you need to scale.
Here CRM can help you in finding these locations. It can provide you region-wise information of leads generation and conversion. Hence you can easily decide where exactly you need to scale.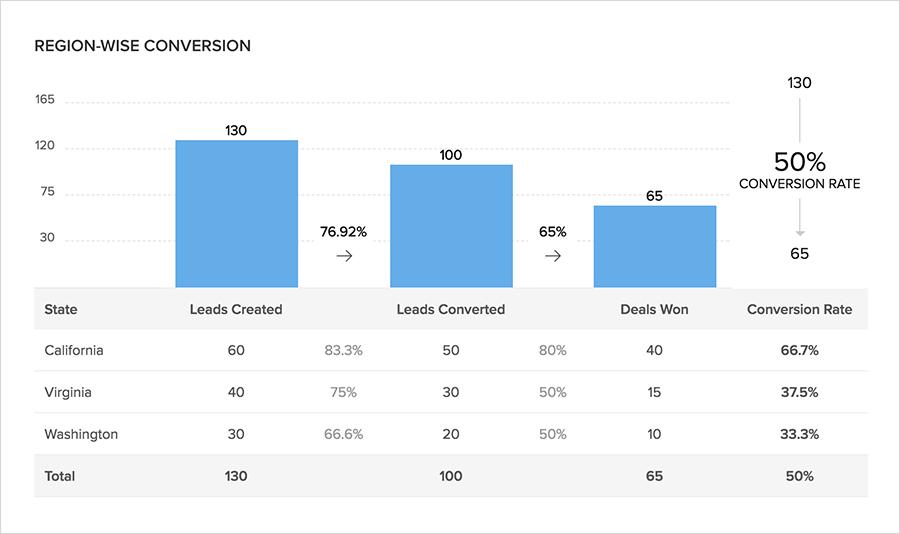 (Image Source: zoho.com)
3. Finding the right people
When you are going to recruit your next sales reps, you will want them to perform like your top performers. But for that, you need a mechanism to find out your top performers. By using a CRM, you can identify and analyze the underlying characteristics of your super-sellers. Then proceed with a competency mapping and hiring process.
These top performers will also help you in the training of the new ones. Use them as internal trainers who will prepare your upcoming talent in the sales team. The recruits will learn from the experience of these masters, and this will also strengthen your culture.

(Image Source: zoho.com)
4. Tracking the performance
Scaling is not just about expanding the sales team. The expansion should be efficient as well. You don't need to add numbers to the team's strength to compensate for the poor performance of some reps. Therefore, continuous performance tracker is necessary.
Also, merely onboarding of new people in the sales team will not fetch you results. You also need to have a fair and consistent reward system in place. It will give a boost to their morale as well as to your business. But as the business will expand, it will get harder for you to keep track of the performance of all the sales reps.
Don't worry. CRM is happy to help again. It will provide you with updated information on your sales team. You can easily select the early achievers and not-so-good newbies.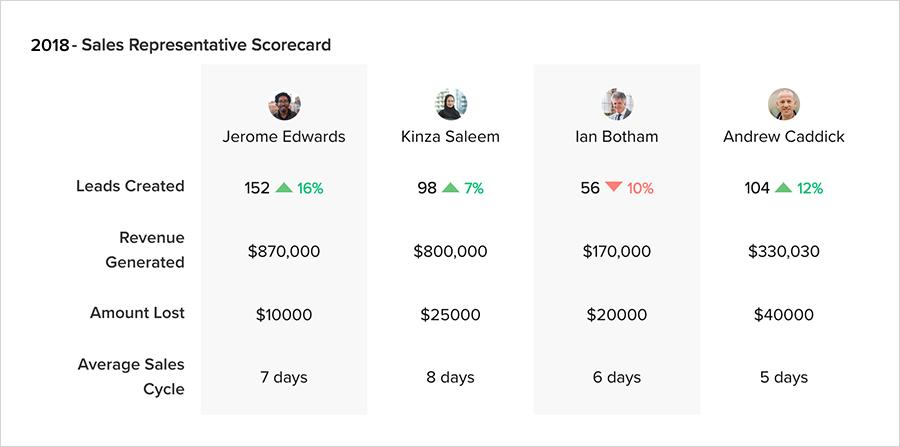 (Source: zoho.com)
5. Setting Targets
Management Gurus will tell you that the goals which you set for your employees should be SMART, i.e. specific, measurable, achievable, relevant, and time-bound. Can you do all that for your new hires?
You cannot just go and say, "Increase my sales." Setting targets will take some effort from your side also. Relax, CRM will help you with your homework. It will tell you about the past trends of your business and what you can expect in the future. So, it will be an objective method to set future expectations for the scaled-up workforce.
CRM will also communicate these targets to your sales representatives which can be monitored easily. In this way, you and your sales team will always know how much extra you have to walk to reach the destination.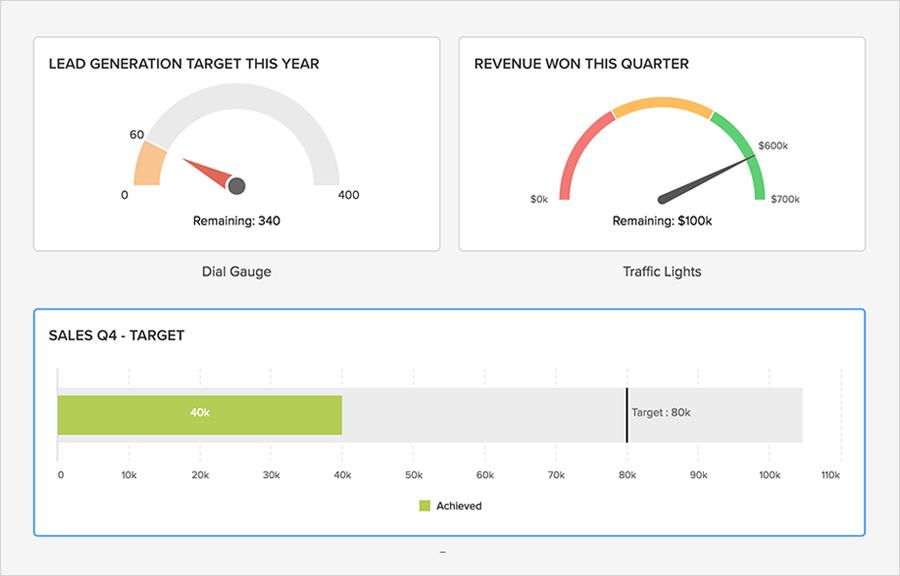 (Image Source: zoho.com)
Conclusion
CRM can help you with many challenges. Features mentioned above should be enough to convince you that a CRM is an absolute necessity for you if you are thinking about scaling up your sales team. It can answer many questions such as, "When to scale?" or "Where do I need more people?" It will also help you in search and training of the go-getters with the help of your pre-existing champions. And lastly, you can point out the under-performers who are not able to achieve your SMART goals with the help of a CRM.
Hence, go immediately and search for a trusted vendor who can help you with CRM development services for your company. You can also hire an outsourcing team of expert developers who can provide you the best cloud crm solutions.