Top Lead Generation Trends of 2020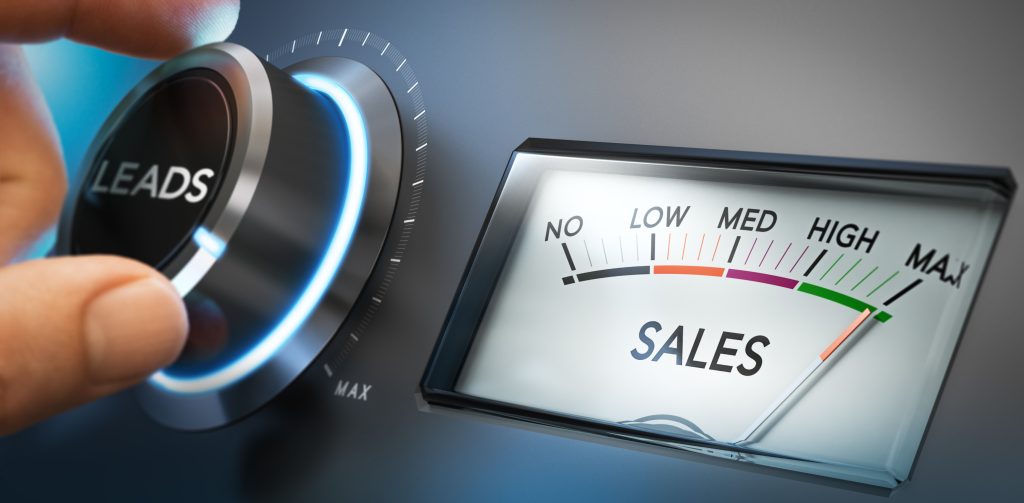 531 Million... That's exactly the number of results that appear after you search the phrase "Lead Generation Trends" on Google.
Many blogs, eBooks, and research papers have been written on lead generation trends. Many digital marketing agencies have created pages boasting about the digital marketing solutions they offer.
And, still, many digital marketing agencies struggle in nurturing leads for their clients. Do you know why? Because they lag.
Most of them are still following trends that are no longer in practice. You can't progress unless you are keeping track of the latest trends and putting them into practice. But, let me first give you a quick introduction to it.
What is Lead Generation?
Lead generation refers to the process of identifying potential customers for your business's products or services.
In this article, we'll run you through some of the lead generation tactics you can implement in 2020 that will skyrocket your revenue. So, let's start with the;
Top Lead Generation Trends of 2020
So, here we are, with a list of 7 lead generation trends that are going to revolutionize digital marketing in 2020. Let's have a look;
1. Conversational Marketing
Back in the year 2018, over 300,000 Chatbots were created using the Facebook Chatbot platform.

Now, 2 years later, the number of Chatbots has reached billions and has impacted over 25% of jobs. In simple words, conversational marketing using Chatbots is trending.
The reason Chatbots are popular is due to the reason that customers crave quick responses to their queries.
Even according to a 2018 lead generation report, responding to a new lead within five minutes is critical. However, only 7% of companies can respond in this time frame.
That's where Chatbots come handy. They help companies in responding to their customers on time so that they don't miss out on anything.
Apart from this, Chatbots can also be a great resource when it comes to collecting lead data like names, addresses, contact numbers, emails, style preferences, and feedback. You can save and use all these details for scoring your leads in the future.
So, as a digital marketing agency, if you want to grow and convert more leads, Chatbots are one of the most powerful tools you might want to consider.
If you need any help or guidance, our team of chatbot development experts is always at your service. All you need is to contact us and consult.
2. Video Marketing
Video marketing is even more popular than it was the previous year, and hopefully, this popularity will continue to grow in the upcoming years.
So, as a marketing expert, if you know how to play your cards right, video marketing can be an effective way of generating leads, boosting engagement, and driving sales.

For starters, here are a couple of ways to get the best out of video marketing:
Create a YouTube channel and start posting videos there. You can get dozens of leads from there.

Start posting small videos on Facebook, Instagram, or LinkedIn. You can also make use of the IGTV feature.

Attach videos in emails to nurture leads and convince your customers. Such videos are the best for your email marketing strategy.
3. Email Marketing
Email marketing may appear a bit old-school. Still, it is one of the most popular and efficient lead generations of digital marketing solutions. More than 72% of customers still prefer discussing important business in emails.

The reason email marketing is so popular is that it helps in building brand credibility and establishing trust. Apart from this, it also acts as a catalyst for developing strong relationships with you and your clients.
If you know how to do email marketing right, you can nurture both cold and warm leads. So, keep it on your top priority. Don't live under the impression that it is no longer going to work.
4. Interactive Content
Interactive content is another emerging lead generation trends in the year 2020, which is going to have a massive effect on businesses.
Studies have proved that interactive content generates an excellent response. Even emails that have interactive elements have a 73% higher click rate (Source: MTA).
The reason behind the popularity of interactive content is that it catches the reader's attention, and more people engage with it. So, as a digital marketing expert, if you want to nurture more leads, you have to master interactive content.
Here are a couple of tips:
Create interactive infographics and posts to attract leads and keep them engaged.

Share interactive videos on YouTube or in emails that demand a simple action from the viewer to get additional information.

Create quizzes, surveys, and polls to get more data on your leads and clients.

Send emails, whitepapers, and e-books that will help readers understand your services and perceive information more easily.
5. Voice Search Marketing
According to reports, voice Search is going to represent about 50% of the total searches this year. It is going to have a massive effect on lead generation, which is one of the main reasons why companies have started paying more attention to it as a part of their digital marketing for lead generation initiative.

Voice Search is popular due to its ease. No one wants to waste time typing. Instead, they want to speak their queries and want the search engines to come with results quickly.
Also, smart assistants like Google Assistant, Siri, Alexa, and Cortana have played a crucial role in the popularity of voice search. It has also led to more competition among businesses on top.
To master voice search marketing, businesses have to learn natural language processing (NLP) and search rankings.
6. Influencer Marketing
An influencer is another lead generation trends in the year 2020. To generate more leads and boost the traffic on their website, businesses have started hiring popular celebrities or public figures called influencers to promote their products.
And this has resulted in 10 times more sales and a significant increase in traffic.
The main reason behind the popularity of influencer marketing is that having a popular figure vouching for your product/service goes a long way. It also establishes initial trust between you and the influencer's audience.
You are wondering how to get started with influencer marketing? Well, approach specific influencers and pitch them your products/services. Later, you can promote on a broader level and market directly to well-aligned influencers.
Just remember that while tapping into an influencer's audience is the end goal, you have to catch the influencer's interest first. So, strategize everything according to that. You can even take help from experts.
7. Link Roundup
Link roundups is another digital marketing 2020 technique. It needs to be part of your overall link building strategy. It's like a link builder's dream.
Here is a perfect example of link roundup, that we have conducted recently;
Simply Link roundups are daily, weekly or monthly curations of a particular niche. The sole purpose of these pages is to link out to other websites that are willing to share links with the relevant content. This will help driving traffic to your site & positions you as a thought leader.
In simple words
Keeping into mind these lead generation trends in digital marketing, there is one thing you have to understand:
To grow your business and generate more leads, you have to be more careful. This is 2020, the era of growth. Only the ones who are aware and have wits will survive the competition.
So, be smart. They have to plan content carefully and make it interactive. Approach influencers, invest in video content creation, make the best out of your emails, and learn from others.
Apart from this, you may need guidance, and we are happy to help you on this path.

Contact us right now

so that we can discuss how we can offer any assistance.