Why Should You Hire a UiPath Certified RPA Developer?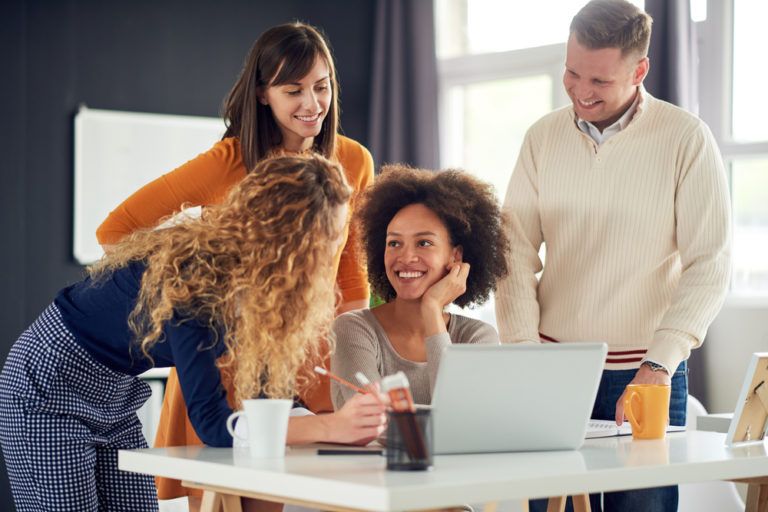 Approximately 67% of employees polled by UiPath stated that they were doing the same repetitive task repeatedly. This is one of the reasons driving the Big Quit.
Besides, the mass exodus is also driven by disengaged resources who feel trapped in repetitive and manual work.
Often, this transformation is called the "Automation First Mindset".
As an outcome, organizations are adopting "automation first" initiatives on their list of strategic imperatives to automate business processes. After all, with Robotic Process Automation, bots can automate all or some aspects of the necessary processes and ensure that the repetitive segment doesn't monopolize an employee's valuable time and creativity aspect.
This encompasses a transformation in your company's vision of the future and your strategies to achieve it.
But, What Does This Mean for Business Leaders?
Organizations and businesses that are seeing RPA and UiPath RPA developers are in a sweet spot at the moment:
There is ample talent and expertise to help you get started
Technology is a proven differentiator
So, if your organization is new to RPA or planning to start with RPA's technical solutions, you aren't alone — indeed, you aren't behind. RPA is still a buzz in many organizations.
But, if you are perplexed, where to begin your automation journey? Don't worry; we got you covered!
The Leading RPA Tools In The Market
Herein, we will compare the three leading Robotic enterprise frameworks and provide our perspective on why UiPath offers the most "Bot For Your Buck."
Here's a snapshot of leading RPA tools in terms of revenue, employees, size, and valuation:
These stats clearly outline that UiPath and Automation Anywhere have much higher valuations ($35B and $6.8B) compared to Blue Prism, valued at $1.26B. Also, they have surged past Blue Prism's base of more than 2,000 customers, with 6,300+ and 3,500+, respectively.
Another amazing source for RPA tools comparison is G2, whose ranking is based on real-time data from verified user reviews.

| | | |
| --- | --- | --- |
| 4.5 Stars (302 Reviews) | 4.6 Stars (6,049 Reviews) | 4.5 Stars (5,280 Reviews) |
What Makes UiPath the Top-Rated Platform?
There's no doubt, UiPath popularity is easy to scale - the Everest Group focuses on 100% annual growth in UiPath's RPA business in 2019 and approximately 1,500 new customers in 2020's first year alone.
But with so many challengers trying to get the lion's share, what makes UiPath studio the preferred platform?
Ratings SS&C Blue Prism UiPath Automation Anywhere

Other vital features for thorough understanding include:
UiPath became the only RPA platform developed to support the complete automation lifecycle from discovery to measurement.
Its ease of development is far beyond that of competitors like Blue Prism, where higher coding skills are needed, which make implementation much more time-consuming.
UiPath is among the fastest RPA solutions in the industry - 3-4x faster than other RPA products.
UiPath's attended capabilities are unmatched. Even attended functionality offered by Automation Anywhere is confined to its tracking and deployment, and for Blue Prism, almost nonexistent.
Surprisingly, UiPath delivers the combination of attended and unattended Automation that most customers wish.
Aside from its impressive G2 ratings, according to Gartner's Peer Insights - UiPath scores the highest among the three largest RPA software vendors (4.6/5 stars) including evaluation and contraction, integration and deployment, service and support, and product capabilities.
This equally holds true when choosing an experienced RPA developer. So,
Choose the Right UiPath Robotic Process Automation (RPA) Developer That Excel In…
Understanding the UiPath Platform completely
Delivering excellent Intelligent Automation solutions
Blending ML and AI with RPA solutions
Streamlining your business processes
Automating your conventional data processing methods
Building customized solutions to match your RPA project requirements
Besides these imperatives, four crucial things to look up to while hiring skilled and experienced Robotic Process Automation developers are as follows:
Technical Mindset: Ensure developers understand how automation works in the first place and should be able to analyze the technical environment that will be automated.
RPA Platform Knowledge: The potential RPA developers should have a comprehensive knowledge of the platform to implement the automation correctly. Plus, being UiPath certified acts like a cherry on the cake.
Project Experience: Check for their project experience to have an insight into how successfully an advanced RPA developer completed the project and how automation corresponds with real businesses and real products.
Passion for Automation: Last but not least, hire developers that deliver nothing less than the best.
Certification is an added feather in the hat of existing knowledge and expertise. Also, it's a great indicator of one's professional attitude and a good summary of potential areas where your future partnered UiPath RPA developers can support your business and improve your processes.
But, it cannot replace a good coding experience.
If you are planning to accelerate your digital transformation journey or want to empower employees with automation, "UiPath development services" - is the answer.
This post is originally published at Tech Planet Today