All you need to know about the new Zoho Vault Mobile Apps for iOS and Android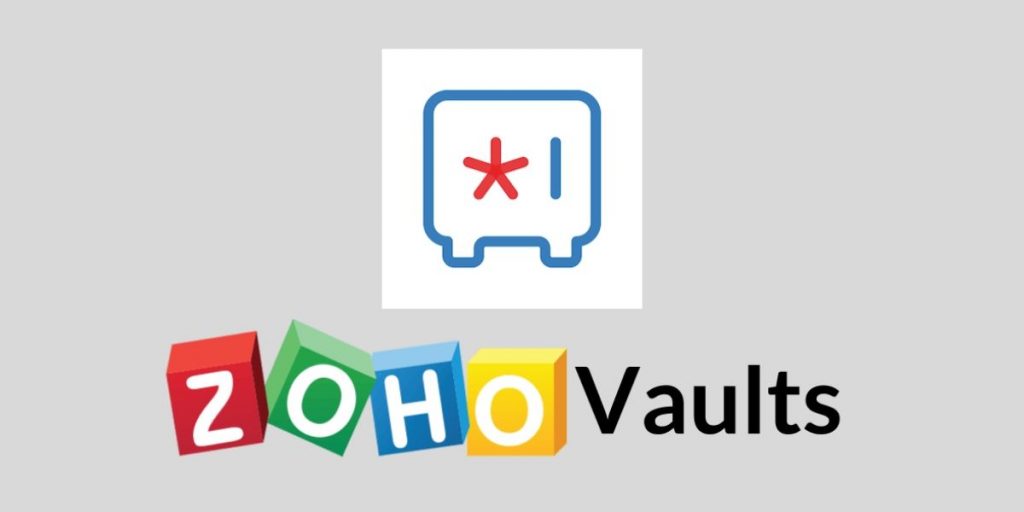 The password is the de facto standard of digital authentication and access. Any typical web user has dozens of accounts secured using passwords. Obviously, remembering all of them can be a mess and a tiring task. The alternative is password managers, such as the Zoho Vault.
Zoho is a top name when it comes to cloud CRM solutions. Additionally, the online suite offers a range of other services, including databases, note-taking, and web conferencing, making it an apt solution for individuals as well as integrated development teams with a diverse range of requirements and objectives.
A Brief Introduction to Zoho Vault
Zoho Vault is an online password manager that safely stores passwords and allows the user to access them from anywhere. It also allows sharing and managing passwords as well as other private data, such as documents, notes, and personal details.
One of the major highlights of the password management service from Zoho is a detailed and secure password and access management. Moreover, there are several ways, and several levels, to leverage the power of Zoho Vault.
Today, Zoho Vault has been the password manager of choice for millions of people around the world, professionals and non-professionals alike. It is one of the most widely used password management services that people all over the globe like to benefit from.
No matter whether you are a custom web development agency or just a simple web user who finds it difficult and irritating to remember the overwhelming and ever-increasing number of passwords, Zoho Vault is here to make life easier for anyone who wishes to use it.
You can either go for the browser extension of Zoho Vault, which facilitates auto-filling username and password on websites and applications as well as enables seamless auto logon, or the mobile apps of the same available for Android and iOS, which does the same thing but with more convenience and utility.
Of late, Zoho released newer, enhanced versions of its mobile apps offering for Zoho Vault service. The all-new versions of these are much more powerful, faster, and simpler to use. The following section covers all the major updates in the latest version of Zoho Vault mobile apps for iOS and Android.
Highlights of the Latest Revamp of the Zoho Vault Mobile Apps for iOS and Android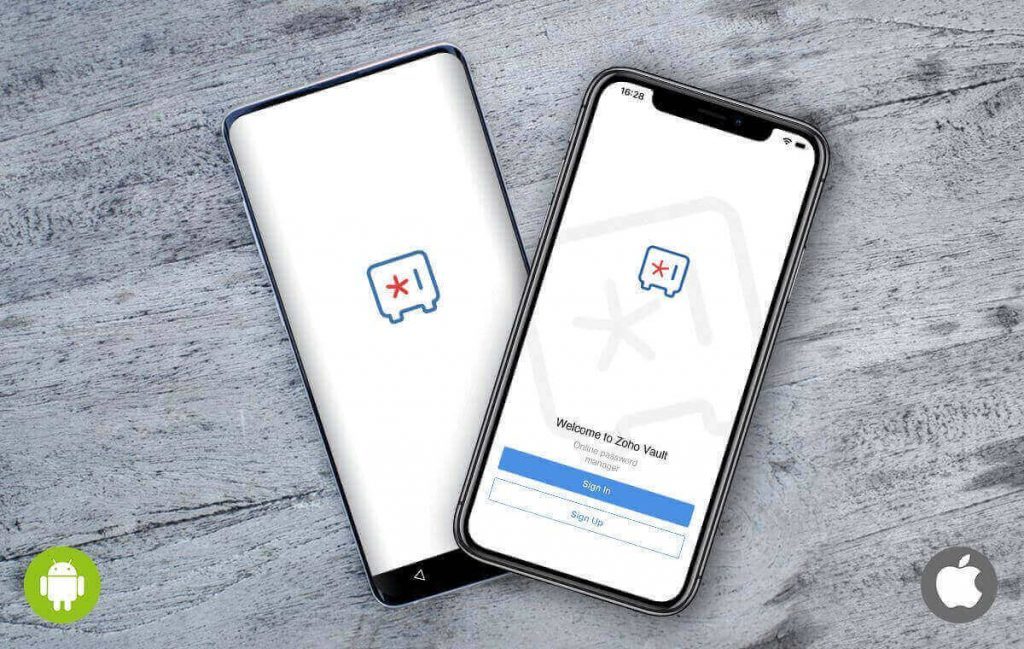 Image Source: Zoho.com
The newly revamped Zoho Vault iOS and Android apps are here. In addition to taking the security to the next level, the newer apps are simpler, powerful, and faster. Zoho Vault is the upcoming and most awaited trend in 2020 for mobile app development services.
The latest version of the popular password manager app from Zoho adds a plethora of new features to its already impressive spec list. Let's check them out one by one:
1. Dark Mode is Now Available
It is very important to adjust a device screen as per the surroundings, i.e., the lighting available. While replacing blue light with amber light is the go-to option; adjusting brightness as per the time of the day is also important.
As such, it has been a popular trend to offer mobile apps, web apps, too, in dark mode to allow users to cut the light while using their devices in low to no light conditions.
The Dark Mode cuts strain from your eyes when working late at night or carrying out some inevitable, last-minute task with the Zoho Vault app right before you go to bed or even during the small hours.
2. Fresh, Simpler, and Powerful UI
The new UI supported by the Zoho Vault apps not only looks fresh but also combines style with efficiency and makes password management even simpler. You can save and share passwords for over 300 popular websites in a flash using the latest Zoho Vault UI.
You can also read: Let Our Zoho Developers Help You Build Your Business
3. More Languages to Use
Although English is the most widely used language in the world, it is not the preferred language of choice for several users who like to create passwords in their native languages.
Reasons for doing so might vary, but one factor that is common is the ease that enforces this reliance on as well as preference for using non-English languages for passwords. Acknowledging this very fact in the latest revamp, the new Zoho Vault apps now support 6 more languages:
Dutch
French
Japanese
Portuguese (Brazil)
Simplified Chinese
Spanish
If you've been shying away from using Zoho Vault mobile apps up until now just only because it wasn't available in your language, now you might like to start using it. Hopefully, support for more languages might be available in subsequent releases.
4. Simpler, Quicker Autofill
'Forget Password' option is the unavoidable only option when you forget your username and/or password. With the new efficient Autofill feature, there is no more requirement of going through the infuriating 'Forget Password' process.
The key autofill features in the Zoho Vault apps are further refined to allow users autofill passwords securely and with more confidence across a humungous range of websites and applications. The new autofill feature is not only quicker but also simpler to use.
5. Upgrade to the Next Level Instantly
Upgrading the Zoho Vault account allows users to safely share their passwords with family, friends, and colleagues. Users might also find using Zoho Vault fitting for their job requirements. How can you upgrade then?
With the latest Zoho Vault mobile apps, users can upgrade their accounts in merely a few seconds right from the app. No need to leave the app and go elsewhere for upgrading your account type.
You can also read: Boost your Customer Relations with Zoho
Pricing
So now that we're well aware of the latest features brought to the table by the Zoho Vault mobile apps for Android and iOS, it's time to discuss the pricing model of the password manager service. Zoho Vault is offered in four tiers of pricing:
1. FREE FOREVER
For personal use, the Zoho Vault service is completely free. You need not to spare even a single penny to use it whenever you like it, wherever you want it.
Features:
Attach files and documents
Automatic website login
Browser extensions available for Chrome, Edge, Firefox, and Safari
Defining and enforcing a password policy
Export and import passwords
Multi-device access, including tablets
Offline access
Password assessment report
Strong password generation
Tracking support for password access and activities
Two-factor authentication
Unlimited password and note storage
2. STANDARD
The standard tier of Zoho Vault is billed per user on a monthly basis. It is suitable for individual use that may or may not be personal. For example, for job-related work. This tier offers all the features offered in the FREE FOREVER tier and a plethora more.
Features:
Acquire/transfer passwords ownership
Centralized admin controls
Cloud backup
Integration support with G Suite and Office 365
One-time sharing with third parties
Password expiration results
Priority technical support
Share password securely with team members
Support for restricting access on IP address basis
User management, provisioning, and roles
3. PROFESSIONAL
If you're a team leader looking to leverage the power of Zoho Vault for your team members, then you should check out the PROFESSIONAL tier. It is billed per user, per month on an annual basis. It is the most popular tier of the Zoho Vault pricing model.
The PROFESSIONAL tier comes with some advanced-level features on top of all the features offered by the STANDARD tier.
Features:
Break glass account for emergency access
Change password for websites
Create and manage user groups
Share chambers
User access activity reports
4. ENTERPRISE
The ENTERPRISE tier is the top-tier pricing option for the Zoho Vault apps. It is billed per user, per month on an annual basis. This is apt when several users need to use the Zoho Vault service at its maximum capability. Minimum 5 users should be there to opt for the ENTERPRISE subscription.
Like the PROFESSIONAL tier, the ENTERPRISE tier comes with all the features of the previous tier and more advanced-level features.
Features:
Active Directory integration
Helpdesk integration
Integration support with OKTA and OneLogin
Notifications on password events
Password access control workflow (request and release)
Single sign-on for cloud-based apps
User provisioning
Note: - By the way, if you aren't sure about going premium with the Zoho Vault mobile apps, then you can give it a shot with the free, 15-day trial. You will get the free trial on the Enterprise tier and can add up to 5 users.
Features…In the Future!
The latest updates make the Zoho Vault apps much more rewarding than ever. The creators of Zoho Vault, on the official page, say to introduce a whole lot of exciting features in the future rollouts of the password management app. Some of them are:
Create new password groups
Manage file attachments and other custom types of data
Receive push notifications for critical events
So, stay tuned! The wide range of features added to the newer Zoho Vault apps for iOS and Android make now the right time to upgrade to the latest version of the password management service or to download and start using the same if you haven't already. You can download and install the Zoho Vault apps from the Play Store and App Store.
Looking for Zoho Consultants?
Signity Solutions is a leading name when it comes to Zoho consulting services. The multi-national custom web development and app development organization offer a wide range of consultancy services that are suited accordingly for accelerators, enterprises, and startups.