Automating Invoice Processes: Comprehensive AP Automation Solution
In the dynamic landscape of modern business, staying ahead requires more than just adaptability – it demands innovation. One critical area where innovation can significantly impact operational efficiency and financial integrity is in the realm of Accounts Payable (AP) management.
As businesses evolve, so do the challenges associated with processing invoices, managing payments, and ensuring compliance.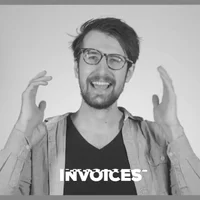 We help businesses through the intricate stages of creating, developing, deploying, operating, and maintaining an Accounts Payable Automation solution. The solution aims to automate invoice capture, workflow automation, invoice matching, payment processing, and reporting capabilities.
Elevate Your Financial Efficiency
Innovation is the key to staying ahead. Our focus lies in revolutionizing Accounts Payable (AP) management, and addressing evolving challenges in invoice processing, payment management, and compliance.
Here's what we offer -
Solution Implementation:

Signity will deploy the supplier platform and accounts payable automatic solution, automating invoice processing through the use of ap automation software. This entails configuring the solution to align with specific business needs, encompassing the installation of necessary software or hardware and integrating the solution with existing ERP systems.

Solution Customization:

Our team, led by process analysts and project managers, will tailor the solution to meet distinct business requirements. This includes establishing workflows, business rules, and reporting templates. The solution will also feature a notification function to inform suppliers about payment completion.

Solution Training:

Signity will furnish a coding standard guidelines document, elucidating standards for writing code and facilitating comprehension for new programmers. The document will incorporate links to third-party websites and references used in the code. Post-completion, we will offer up to 40 hours of functional training remotely, utilizing online collaboration tools such as Skype, GoToMeeting, Zoom, or Google Meet.

Support:

Signity commits to delivering continuous technical support and maintenance, addressing technical issues, and facilitating software updates.

Reporting:

The comprehensive reporting capabilities provided will enable monitoring of invoice status, tracking of approval times, and analysis of spending trends, expenditures, and aging reports. Additionally, custom report development services will be available when required.

Project Management:

We advocate an accelerated implementation approach utilizing an agile development methodology. This methodology ensures a quicker implementation with incremental development, speed to market, optimal quality through integrated testing, visibility through active user engagement, flexibility, and cost control. This approach is particularly beneficial for applications where usability and design are paramount. Please review the standard Agile Development Process employed throughout the entire product development lifecycle.
Features of Our Comprehensive AP Automation Solution
The deliverable for the entire solution can be divided into 2 major categories, namely - Functional and Non-Functional.
Functional Scope:
Supplier Portal
A web-based interface deployed on a secure cloud that would allow the suppliers to upload, manage, and track their invoices
Feature

Brief Description

Registration

- By invite only - The suppliers will be able to register to the portal by an email invite sent by the super admin
- Change Password(Mandatory for first-time login)

Login

- Unique Identification Number/Email Address
- Password

Forgot password

- Suppliers will have the ability to reset their account password

Invoice management

- Add/update/delete invoices
- List view of all the invoices
- View details of each invoice
- View invoice processing status - pending/complete/on hold/rejected, etc.

Basic Reports

- Total number of invoices submitted in the past 1 month
- Invoices successfully processed in the past 1 month
- Number of invoices due in the next 7 days

Support

- Contact super admin with specific query/grievance
- View Response

Notifications

It would show the latest system-generated notifications related to invoices, support responses, etc.
Super Admin
A web-based interface deployed on a secure cloud that would allow the super admin to perform a number of functions that include:
Login

- Login with valid credentials (email & password)

Forgot password

- Super Admin will have the ability to reset their account password

Supplier Management

- Add/edit/delete/block/unblock suppliers
- View the details profile of each supplier
- View invoice-related data of each supplier
- Manually process/reject invoices(in case of escalations)
- Assign approvers to suppliers

Approver Management

- Add/edit/delete/block/unblock approvers
- View the details profile of each approver

Configuration

- User roles management - Create user roles and allocate view/edit/delete permissions to each user role

Reporting Management

View reports related to invoicing data, monitor the status of invoices, track approval times, and analyze spending trends, expenditures, and aging reports.
Non-Functional Deliverables:
Integration with Oracle ERP Fusion
Data processing and management algorithm using RPA + AI/ML models
Deployment on cloud/on-premise servers
Data security and backup governance policy setup based on regulatory compliances
Solution Diagram Representing the Accounts Payable Automation Workflow
Our commitment to innovation and excellence ensures a transformative experience in streamlining your financial workflows. Embark on a journey towards unparalleled efficiency and financial integrity with our esteemed organization's Accounts Payable Automation solutions.
Experience the power of efficiency with our Accounts Payable Automation solutions—where innovation meets excellence.
How Can We Help?
At Signity Solutions, we stand as your trusted partner in the realm of Accounts Payable Automation, offering a suite of services that align with the comprehensive lifecycle outlined in our blog.
From the initial stages of design to the ongoing maintenance of your automation solution, our seasoned experts are dedicated to crafting tailored strategies that address your unique business needs.
Say Goodbye to Invoice Hassles!
Never chase an invoice again - Automate approval routing and notifications
We ensure that our Accounts Payable Automation solutions not only meet but exceed industry standards. Choose Signity Solutions for a future where innovation transforms your accounts payable processes, propelling your business toward unparalleled success.