10 Signs that your Business Needs CRM Integration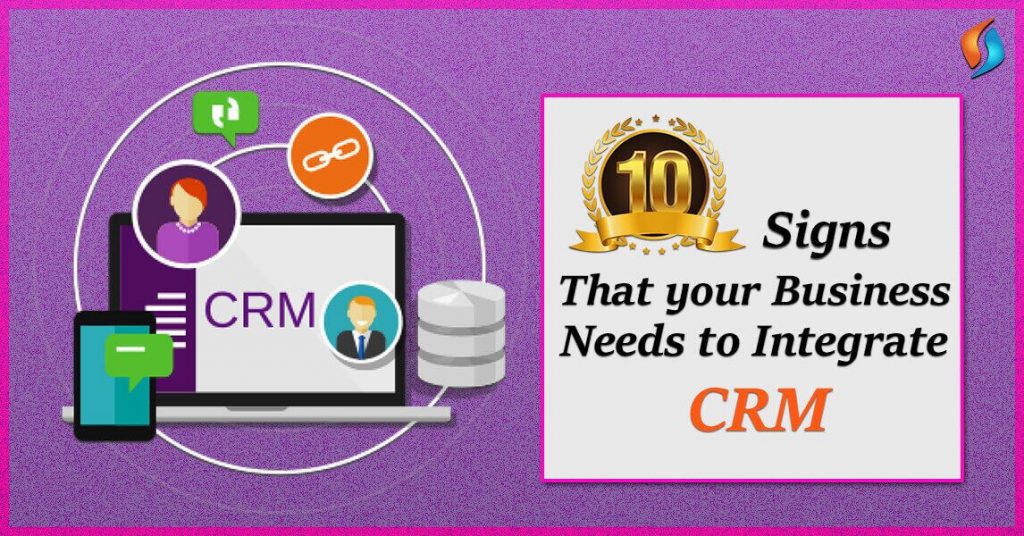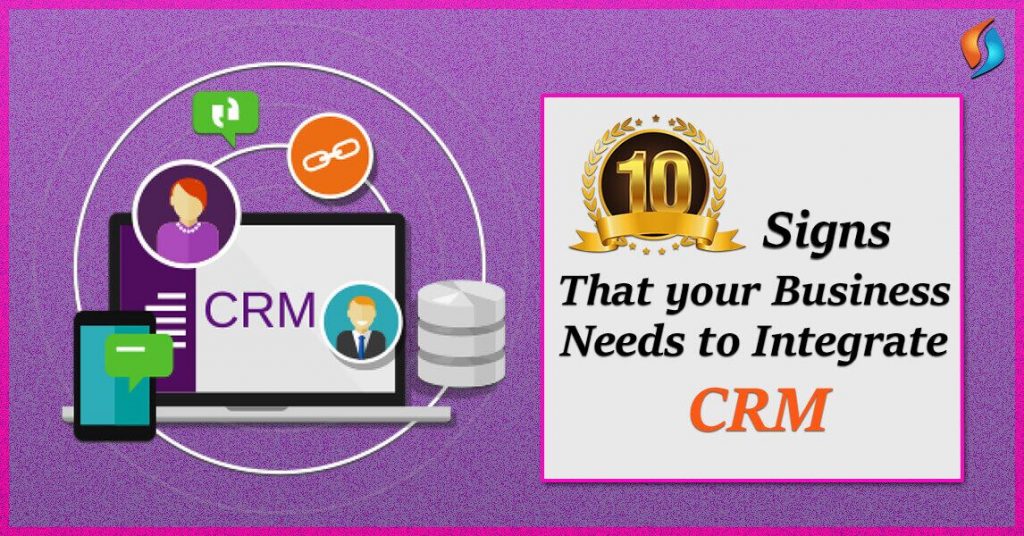 Most small to medium sized businesses ignore the need for CRM integration. They think they can manage the business with emails, spreadsheets, or a traditional contact management system. This mentality can very well destroy your business. If you have just launched a small business, this might somehow work. But as you grow, you will face management issues. These old and outdated tools might assist you in finishing the race, but you definitely are not going to win.
In this competitive and customer-friendly market, you need help entering, storing, and safekeeping your data. You need professional aid in managing your sales and effectively marketing your brand. And a CRM is just the way to do it efficiently. CRM is a smart, fast, and effective way to handle all your business processes. But hiring the best CRM development services can be a costly and complicated endeavor. So, how do you know your business absolutely needs to integrate CRM?
Here are 10 signs that indicate its time your business gets the CRM integration.
1. You are using Excel sheets to run your business
Using excel sheets or spreadsheets to implement business operations is inefficient, incompetent, and time-consuming. Just imagine how many precious hours you and your employees are wasting on menial and repetitive tasks. It will not only lead to a decline in productivity, but almost make the entire process boring and tedious. As CRM development services offer automated solutions for such problems, your operation will be more fruitful, productive, and successful.
2. You have no place for centralized data
Are you spending most of your time looking for customer information? Is your customer or product data hard to locate and synchronize? If yes, then it is time for you to integrate CRM into your business. An effective and high-quality CRM solution will help you simplify the collection, organization, and accessing of data in one place. Moreover, as CRM and cloud consulting are intricately linked, there is no chance of losing or misplacing the critical information. So, if you have your data spread around multiple spreadsheets and systems, get CRM today!
3. You are missing follow-up deals
Follow-ups are crucial to ensure efficiency and complete customer satisfaction. But using emails and spreadsheets make it almost impossible to do so. You cannot set a reminder for follow-ups which can be quite problematic. Moreover, as calendars and spreadsheets cannot be synced, you cannot get a quick overview of the situation. So, if you are missing follow-up deals because of such issues, you need to get CRM. You can think of availing software outsourcing services to take care of such CRM requirements and more.
4. You are treating all your customers similarly
Customer-oriented marketing is more important than ever. Companies are targeting different groups with different tactics to enhance efficiency. If you are still targeting all your customers with the same content, you need CRM as soon as possible. CRM will not help you compartmentalize needs, preferences, demographics, interests, and industry vertical, but also assists you in planning effective strategies. Such cloud-based CRM solutions will also help you move your sales process, fast and effectually.
5. You have high sales staff turnover
Handling all your data manually means only the staff has the necessary information. If your salesperson leaves for any reason, they take all the crucial information with them. So, you will have to hire a new salesperson and train them too. It will take time, money, and a lot of effort. Having a CRM system allows you to keep all such information on a central database. Any incoming salesperson can easily avail the data and utilize it for better customer satisfaction. You can easily hire some of the best cloud service providers in India and take care of this issue.
6. You have conflicting customer information
Inaccurate or conflicting information is one of the worst things that can happen to your business. And using manual methods and spreadsheets can easily result in such mistakes. If you do not have an efficient method of tracking data, your business will suffer. Moreover, you might make some crucial business decision based on incorrect data. Getting CRM is the best way to avoid all this, and Zoho CRM integration could be an ideal choice for you!
7. You are getting negative customer review
If you are getting negative customer review, it is high time you integrate CRM into your business. Negative customer reviews mean dissatisfied customers who will go to your competition if they do not get what they want. CRM will help you offer enhanced customer service with social media tools and numerous other features.
8. You have security issues
In this digital age, it is crucial to keep your data protected and secured. Spreadsheets are prone to security risks. They can be easily copied, deleted, or even shared and no one will know a thing. Your critical business data will be compromised. CRM integration offers high-tech and unbreachable security that will help you avoid such issues.
9. Your sales staff are losing deals whole on the move
Sales staff need to be available and ready at any time to deal with the customers. But what happens when they are on the road or on a business trip? Business may suffer. CRM mobile integration is a great way to deal with this situation. They can easily access data, regard leads, and follow potential deals, all from their mobile phone. It also enhances flexibility and can significantly increase your sales.
10. Your business is growing at a rapid speed
If your business is witnessing growth, you need to integrate CRM in your day to day operations. The ineffective and inefficient manual system will simply not do. Automation is the key. Availing CRM application will open a plethora of unexplored opportunities for you. This automated all-encompassing tool will help you monitor and manage your business process effortlessly.
Conclusion
In this competitive and fast-paced world, working hard is not enough. You need to work smartly to reach the top. CRM is smart, fast, and effective. They will not only help you manage your sales and services but also assist in marketing and other business processes. If you want long-term success for your business, In this context, Signity Solutions can be your one-stop destination for all of your CRM development needs. We are a leading mobility service provider in India with years of experience in providing CRM development services. We have the adequate skills and expertise to cater to all your outsourcing needs. For any queries and information, feel free to reach us. We will revert at the earliest. Get a custom relationship management (CRM) system today!