5 ERP System Predictions for the next 10 years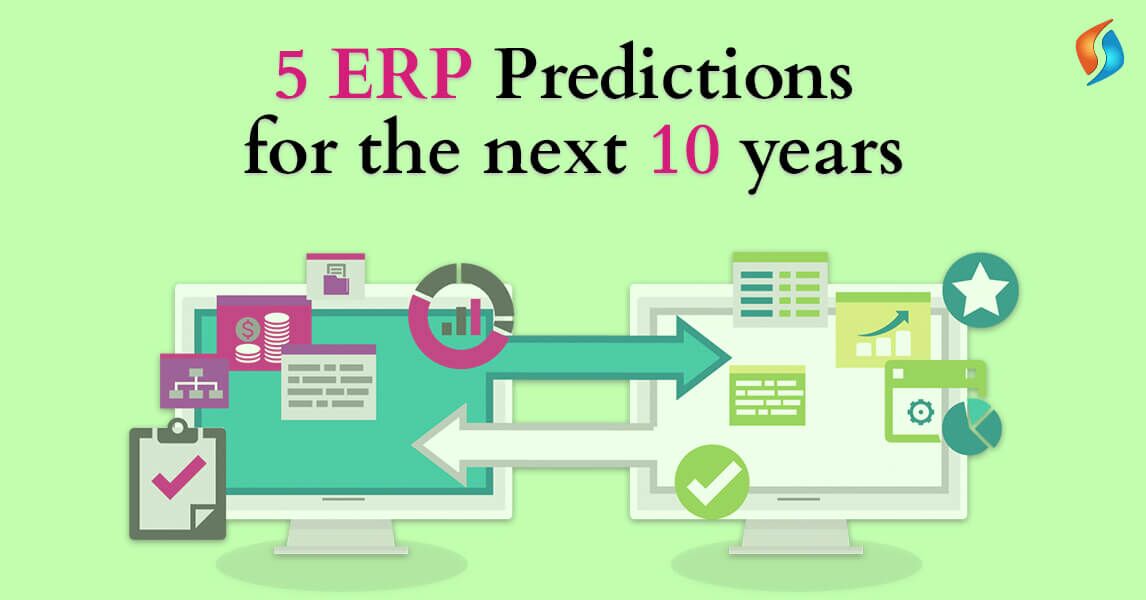 When it comes to ERP system, analysts have strong targets from the industry and its participants. The scope of ground that ERP covers are extensive, with significant emphasis on quality, technology, and management. With the introduction of AI and Machine Learning, enterprise mobility solutions are becoming increasingly more active. From increased utilization of the cloud to quantum computing, the next ten years are exciting for the ERP system.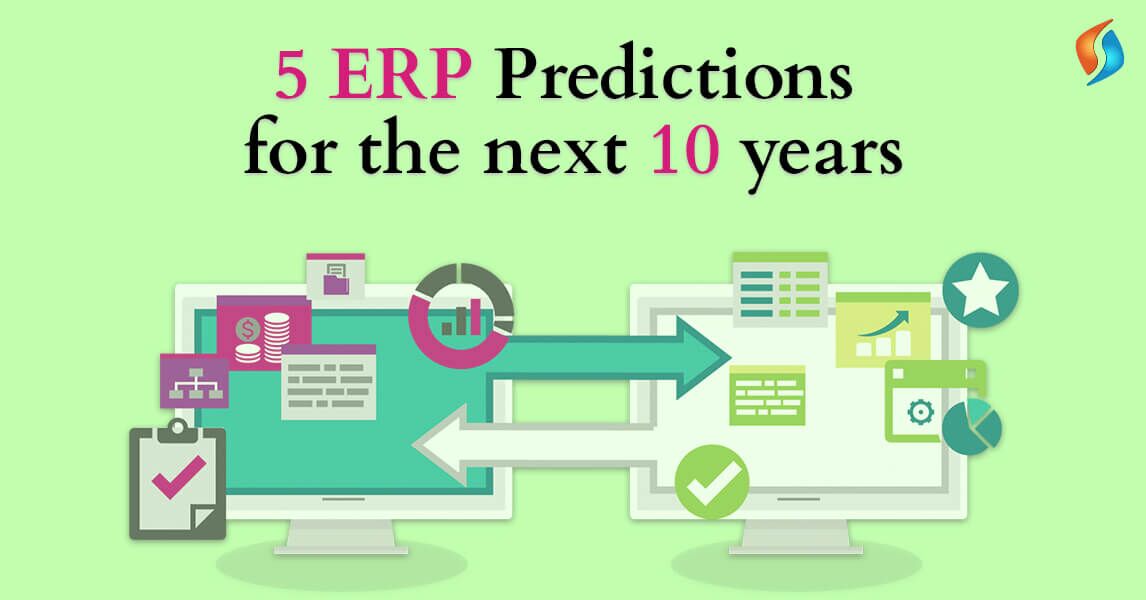 5 key predictions for the ERP system are listed as below:
1. Greater integration
We are seeing a rise in enterprise mobility solutions in India wide, which is leading to greater integration within systems. Not only that, with the power of ERP enterprise mobility management tools, we can integrate all processes under one ERP. From quality management to supplier relations, incorporation of all critical parts of the operations will be under one dashboard.
While growing at 7% CAGR, the industry is set to become one of the most significant impact areas in business operations. Analysts believe that it's inevitable that all business processes will become integrated under one ERP management system. This will lead to greater efficiencies across the board, with many companies creating value out of operational excellence.
Integration will also occur within IoT, connected devices, mobile solutions, and cloud platforms. This will give greater access to compliance departments, business heads and consultants that may require access to information. Through the power of Big Data consulting services, integration will occur at rapid fast speeds as we move towards the next decade of ERP.
2. Real-time Data & Analytics
As we have more information coming into ERP systems each second, there is greater reliance on data and analytics. This increases the effective utilization of ERP systems within the business infrastructure, thereby enhancing the appeal of the platform. With real-time data coming into the integrated system, businesses can make decisions that much faster.
Leveraging AI and ML to enhance computing capabilities, we have CXOs taking better decisions as well. This gives rise to greater innovation across the board, with companies investing in more teams working on new projects. Real-time data can also help enhance business efficiencies with regards to the change being work on.
While the returns are clear on ERP, there will be an increase in real-time integration in the next decade. Additionally, it is going to improve the effective yields on innovation as well. That's going to be one of the most significant selling points as we move towards a more innovative future in the decade to come. With more emphasis on rapid prototyping, more businesses will get potential benefits with the ERP system.
3. Greater Operational Capabilities (Quantum Computing)
With the rise in quantum computing and deeper neural networks, there are going to be greater efficiencies in the ERP system. Mobility solutions will also be powered by smarter mobile technology and more enhanced cloud capabilities. As we move towards a more powerful computing ecosystem, analysts are predicting greater things for ERP systems.
Additionally, as databases become more secure, there is more information available throughout the ecosystem. This adds to the operational capabilities as more organizations opt for IoT and AI integration. The ERP system will become a source of obtaining information about the business' complete innovation profile.
While SAP and Oracle dominate the market (80%+), we are going to see more standardization in the ERP domain as well. With a single dashboard and increased access to the cloud, the next decade is going to be about uncovering potential growth opportunities. As each segment within a business becomes increasingly efficient, they will be looking towards new geographies for expansion.
4. Greater Customization and Process Optimization
"Technology adoption is taking place at an unprecedented rate has, in turn, made the ROI even more critical for customers. We are at a stage where every offering needs to be uniquely customized to the customer's requirements. The more you understand your customer, the better value you can deliver." - Deb Deep Sengupta, President, and Managing Director, SAP Indian Subcontinent
Technology has made it possible to adopt any platform to the unique business functioning of the corporation. Enterprise app development for ERP system integration is becoming increasingly hyper-customized and fixated on results for the business. This also includes tools that we can design for a specific business unit and areas where we can make the best use of the tool.
This also allows for greater compliance with policies, regulations, and laws. Chief innovation officers and chief cyber-compliance officers can work in tandem with one another. They can develop new products and solutions that have optimized processes built in. Optimization and innovation then become a core part of the business' functioning. From a business growth standpoint, the ERP system is going to experience a wave of greater customization and optimization in the years to come.
5. BI on the move
Mobile ERP solutions, developed by teams such as Signity Solutions, focus on providing business intelligence on our fingertips. These innovations are designed to create a more streamlined network of change across the board. Additionally, companies are increasingly demanding more information about their supply chain, logistics, financial and other significant operations.
While businesses are focusing on BI, they're also enhancing the consumption of the information. From smart devices to mobile app development, there is greater emphasis on BI on the move. This also allows business decision makers to become leaner in their thought process. When all the business data is available in one device, then there is more freedom in making the right call at the right time.
BI on the go is also a philosophy that ERP will aim to capture. It will provide increased access to the right information at the right time. In addition, there is a higher demand in the business sphere to become increasingly mobile, which stands in conjunction with ERP's focus to become lean. As we move towards a more powerful computing environment, the next decade will bring greater access to BI on demand. AI enabled analysis is soon to follow in the coming years.
Join the best ERP Solution Providers!
To get ready against these predictions, you need to hire the best ERP software development company. Signity solutions, the top custom website development company in India, can provide you the best services! Get a free quote now!