5 Trends for 2020 that will Shape the Future of ERP Solutions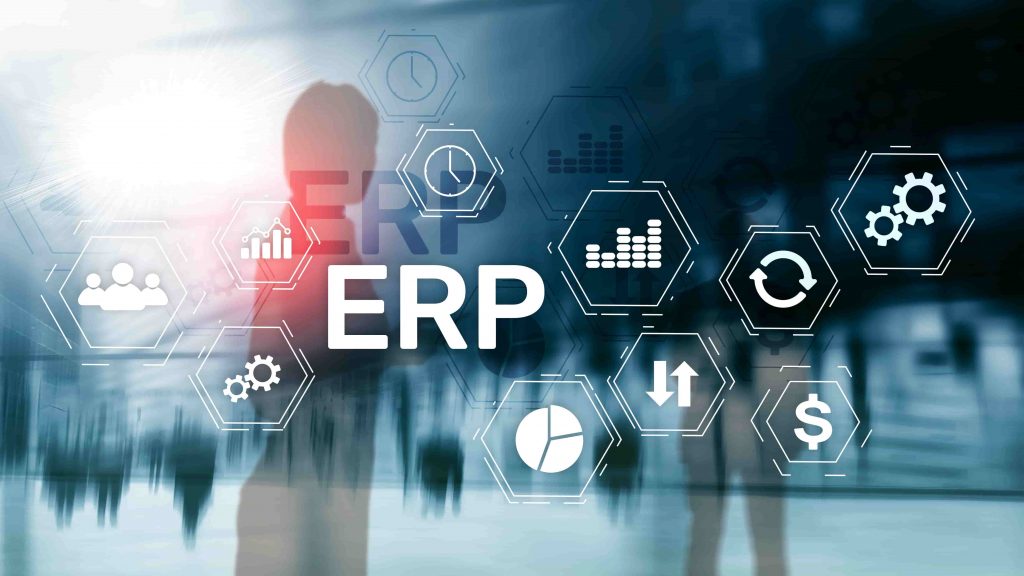 The business environment in present times has become very complicated. The level of competition is increasing. So are the expectations of customers. This makes it essential that businesses use their resources efficiently. This is possible only through the integration of technology with business operations.
These technology trends not only help in reducing the wastage of resources but also help modernize the functions. One such technology that can help businesses to streamline the operations is Enterprise resource planning.
ERP is essential for a modern-day business. There are professional ERP solutions providers to help with your requirements. With the breakneck pace at which technology is evolving, ERP is undergoing a host of changes.
Over the last 30 years, businesses have seen several paradigm shifts in the industry:
Users have shifted from mainframes and minicomputers to PCs and laptops.

Accounting centric users who were once hesitant to work with a text-only monitor and an alphanumeric keyboard, are now demanding a graphical user interface (GUI) and a mouse.

Warehouse management technology such as RFID Scanners and Barcode readers are now made affordable for small businesses that were only available to multinational corporations.
Future of ERP Integrated Solutions
ERP or Enterprise Resource Planning solutions are also evolving. With the changes in business requirements, ERP is also changing. The future of ERP exhibits the future of business. With the increase of AI and mobile app development services, businesses are ready to put data at the heart of every decision.
Companies now prefer cloud-based ERP. As per a recent survey, more than 94% of enterprises regard cloud-based ERP as a safer option. ERP systems are becoming more dynamic. They can now take care of all organizational functions.
To create an ERP solution that will be successful for your business, consider the following modules:
Supply Chain Management:

It is essential to accurately track and procure materials in order to ensure maximum shelf life.

Inventory Management:

It is necessary in order to optimize the supply levels of perishable items.

Warehouse Management:

It helps in identifying and finding the stock at the best efficiency levels. To achieve this, understanding the different types of

bulk rack and clipless shelving in warehouses

can be crucial.

Manufacturing Planning:

It assists in controlling the production of materials based on labor, materials, and machinery.

Purchasing Management:

It helps in minimizing the waste of materials used throughout the production process.
Thus, ERP solutions will seamlessly integrate and consolidate the functionalities.
PRO TIP: Consulting expert business leaders to learn the "why" behind the ERP integration will definitely help you in identifying the right ERP components initially.
Future Trends of ERP Solutions
Do you already have an ERP system in place or are looking to get one for your business? Then you need to know about the trends that will shape the future of ERP in 2020.
1. More ERP users will switch to Cloud
The year 2018 saw the movement of several software platforms to the cloud. Till now ERP is lagging with the integration of cloud computing. In the year 2020, expectations are ripe that more ERP users will switch to the cloud. This trend holds great importance for small to medium businesses.
With cloud ERP solutions, they need not maintain in-house infrastructure. They can avail of the benefits of a comprehensive system with minimal human resources. It will help them access ERP systems which they cannot afford.
As per recent reports, a total cloud-based market with cross the levels of US $411 billion by 2020. This trend has found favor with big corporations also. They are availing enterprise mobility solutions for their cloud ERP requirements.
2. Businesses must be ready for Updates
With the rising trend of cloud ERP solutions, there are going to be more updates available. This will need the businesses to keep their personnel always ready. They cannot rely on an old-release version for much longer.
To be prepared for one big release, the company will have to adapt to many smaller releases. This will help reduce the steep learning curve between the systems. It will need businesses to invest in staff training and upgrading of skills. Meeting these demands is possible with the help of mobile ERP solutions.
3. The blockchain is the future
Blockchain has found takers in various enterprise software. It will find its way in the ERP also. The blockchain is one of the most secure platforms for carrying out transactions. Though, it is only in the nascent stages right now. But the future of ERP will feature blockchain.
Specific organizational functions can become more efficient with blockchain. Supply chain management and customer acquisition will become more active with this technology. Many companies where shipping and tracking are essential functions have started using the services of blockchain consulting firms. You can enlist the services of enterprise app development providers. They will help integrate blockchain with your ERP.
4. Artificial Intelligence is the way to go
Artificial Intelligence services are impacting every facet of business operations. The concept of machine learning is going to revolutionize ERP. It will help businesses achieve high levels of automation. It will replace the need for human resources across various functions.
The concept of robotic process automation (RPA) is catching up. Whereas previous systems focused on specific processes, RPA is applicable across all departments. This will help the company reallocate wasteful human resources to more productive avenues.
Another extension of AI is in the form of Chatbots. One can hire the top Chatbot Development Company to integrate the AI-enabled chatbots to reduce the cost of operations. The reallocation of funds will be towards business automation. Companies offering Enterprise mobile application development in India can take care of this.
5. Personalization of ERP Solutions
As per the ERP system predictions for the next 10 years, businesses will opt for personalization instead of customization in ERP. It will help them stay up to date with the industry trends. Business users will look for personalization of solutions instead of modifications. It provides the company with a specialized solution at a fraction of the cost.
The market for personalized ERP solutions will cross the US $ 15 billion by 2020, as per a report by Forrester's. Companies can reduce the need for dedicated IT teams to manage ERP. In the future, all the activities of ERP will focus more on customers.
Join hands with the best ERP solutions provider in India!
As technology is evolving, so are the business processes. This is why ERP systems also need to grow at the same pace. Henceforth, companies investing in ERP need to be more flexible so that they can adapt to the changes. It is essential for companies to incorporate all the new updates in ERP.
As such, they will have to increase the focus on ERP implementation. This requires thorough research on their part to identify the best system. The great news is that effective ERP planning and strategy will surely improve your business in sailing smoothly through all the challenges faced at the time of implementation and adoption.
Are you looking for expert enterprise mobility management services? At Signity Solutions, we offer professional enterprise app development services for our clients. Our team has many years of experience in providing personalized ERP solutions. So, whatever may be your requirements, we can handle them with ease. Get in touch with our IT outsourcing services team now and let us partner with your ERP requirements. Contact us now.