Coronavirus Crisis: 7 Advantages of A Remote Workforce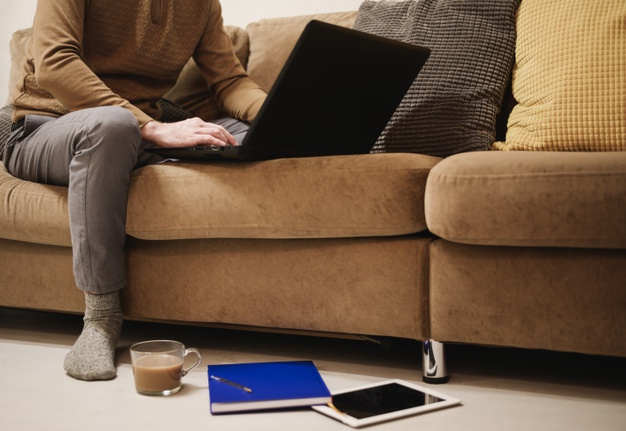 The government has imposed complete lockdown due to the COVID-19 threat. As a result, companies are embracing the power of remote teams AKA Work from home.
Whether you are a startup, MNC or local business, you have to take an action and do what's best for your company and employees during the this time of crisis.
If you are new to this type of work environment, then you might be unsure while implementing it. There are a number of benefits choosing a remote workforce, e.g. no commute, working according to their schedule, etc.
However, the advantages of remote employees are obvious. But do not fret, you can benefit from this flexible approach. Below mentioned are a few of the most compelling reasons why a remote workforce can boost business.
Coronavirus Crisis: Top 7 Advantages of a Remote Workforce
Less-time spent commuting
Improve employee retention
Access to a wider set of applicants
Increase autonomous employees
Lower infrastructure and resource costs
Use technology and online tools efficiently
Reduced salaries and increased productivity
Let's discuss these points in detail;
1. Less time spent commuting
The daily commute is the most stressful part, especially in cities like Mumbai, Pune, and Bangalore. A reduction in the amount of time spent on the road will benefit your business because it will cut down the stress of time spent on getting ready, finding a vehicle, commuting and then getting to the actual workplace.
You can never get back the time once lost, and the daily to and fro from the office, especially during rush hour is a complete waste of time. When working with a remote team, people can jump straight into it without any delays or hindrances. All in all, you can say you can build a better business with remote teams.
2. Improve employee retention
Losing employees is one of the worst headaches and stress points for business. Especially startups as they can not compete with MNCs or big firms when it comes to salary, benefits and other perks. It is important to make the most of the advantages that small businesses have.
Endless meetings and outdated workplace practices are what keeps people on their desks in bigger organizations. However, the flexibility and entrepreneurial spirit are what makes startups stand out. Hiring an outsourcing team is the first & best approach for a startup.
Do you know how much it costs to replace an employee? Estimates indicate that to replace an employee making $49,000 per year will cost your business 20% of the salary. And jobs that require high levels of training and education will have even higher turnover costs.
With that in mind, companies are using remote work as a perk to retain their top talent. 95% of employers say telework has a high impact on employee retention. This comes as no surprise as two-thirds of employees say they would take a new job in order to ease the commute.
3. Access to a wider set of applicants
Millennial is one of the major factors that are behind the rise in remote and hybrid work culture. They have grown up using technology with cheap alternatives to communicate from anywhere and everywhere. So it is quite obvious that they expect the same from their workplace.
Remote workforce availability is one of the main deciding factors for the younger generation while choosing a job or a new role. Offering remote working as a benefit attracts younger and highly skilled workers who might not be interested in the role otherwise.
This gives companies an option to shortlist and hire from a broader range of skilled newcomers as well as experts who live outside of normal commuting distance.
Small businesses that are in locations with skilled/ expert workforce crunch can benefit from this. It will widen their nets and help them acquire the most talented individuals, despite their physical locations.
4. Increase autonomous employees
In an office environment people ave to maintain a certain decorum about the way they behave, dress or work. All the employees are expected to adopt the same approach. However, remote working gives them flexibility and control over all these aspects.
You can put some guidelines e.g. the deadlines, work hours, etc. in place, however, your remote team will have the freedom to work as per their schedule. It will not only increase efficiency but also employee happiness/ contentment.
5. Lower infrastructure and resource costs
Maintaining office space and infrastructures is an expensive task. We agree that capital allowance can help you claim some costs back, but it will still be one of your biggest expenses.
While we do not recommend not having an office at all, you can cut the office space by half if you hire an outsourcing team. A hot-desking policy the rest of the time can help reduce the amount of office space you need.
6. Use of technology and online tools efficiently
Technology is one of the main reasons why the remote workforce is possible without hindrances. It is the key enabler for mobility and WiFi, cloud computing, project management tools, business communication solutions, and smartphones allow colleagues to interact instantly without any problem.
People might think that it is a disparate workforce when you hire a remote team but these tools can help you. You can use tools such a Trello to assign tasks and keep track of things in real-time.
By putting the necessary technology in place, you can make remote working the best thing to happen to your business. You can keep video meetings on online tools like zoom, WebEx, and skype whenever required.
7. Reduced salaries and increased productivity
You can save costs by hiring remote teams. In other words, instead of small pay increases or rewards for good performance, they want the remote working option as a reward. This can help reduce the wage bill while improving existing cash flow.
Business owners need to trust employees to let them work remotely if they want to benefit from it. Productivity at home is 7.7/10 as compared to 6.5/10 at the office according to a Canada Life survey.
Summary:
During this health emergency that the pandemic COVID-19 has created, offices are forced to shut down and embrace flexible working practices.
Hopefully, this will be over soon, but for future reference, we suggest companies embrace this culture. It does not have to be an all-or-nothing proposition where workers work 5 days from home. You can set up a process with proper guidelines to reap all the benefits.