10 Key Benefits of Business Process Automation
Step into an era of technology advancement with business process automation (BPA) tools and unlock the door to continuous business growth and productivity today! Say goodbye to manual tasks, security risks, errors, wasted time and resources, and less productivity. Streamline your business operations, get real-time insights, and increase business ROI with automation now!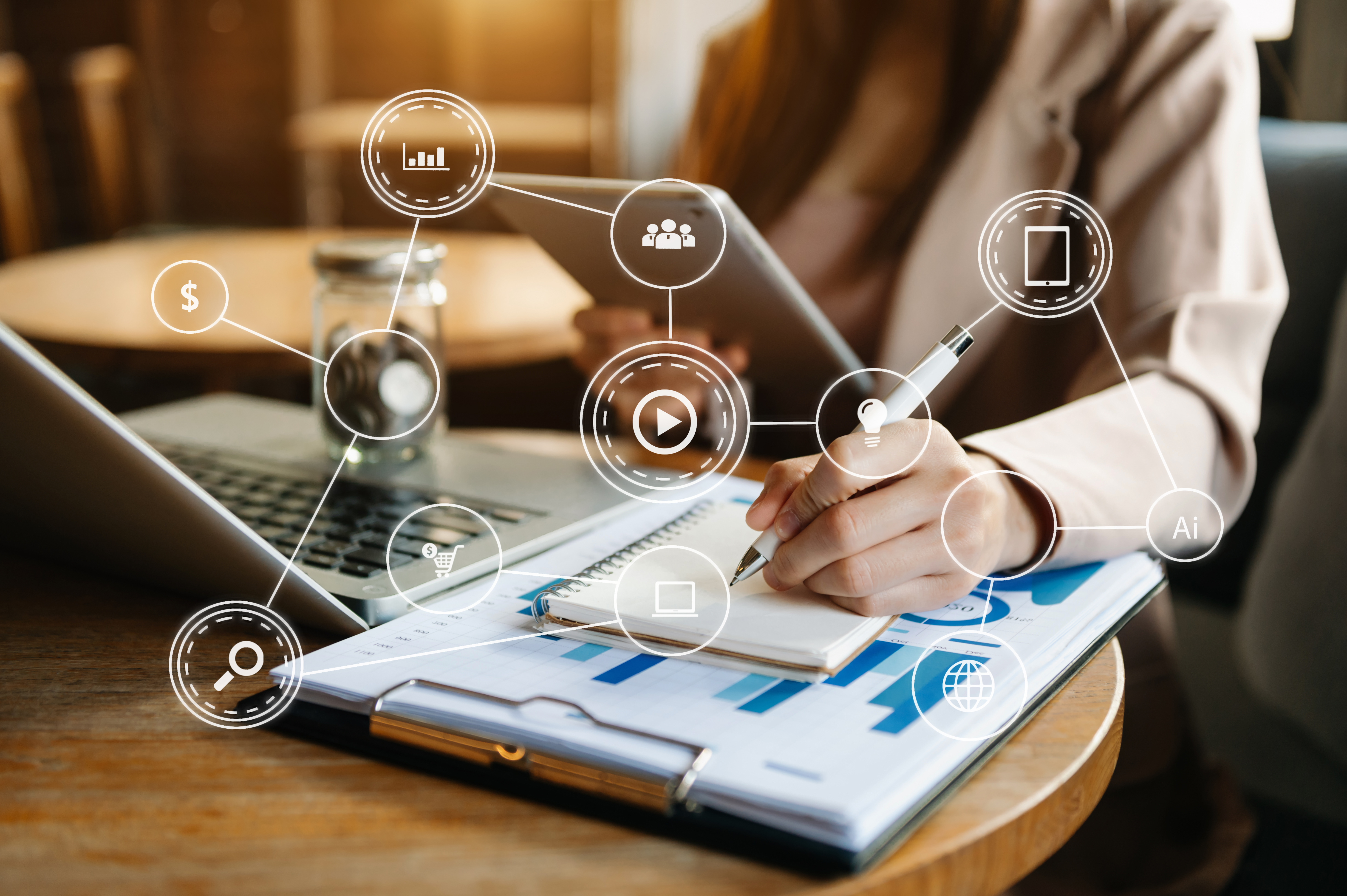 Automation is the revolutionary wave that has been transforming the ways businesses operate. From documentation to workflows, email marketing to invoice processing, data analysis to lead generation, order processing to performance, and sales to CRM, automation has eliminated manual operations, saving time and effort simultaneously.
There is no doubt in the fact that advancements in automation have reached far-fetched ways than imagined in the last few years. Today, business process automation (BPA) has become an integral part of business growth.
Many companies worldwide have been investing in business process automation tools to increase work efficiency, deliver the best customer experiences, enhance productivity, and boost revenue stream.
Let's Understand Business Process Automation
Business process automation (BPA) refers to the process of incorporating a connected set of software tools and applications to automate the repetitive tasks and work processes that require manual effort. It allows organizations to deal with event-driven, mission-oriented, and core business processes effectively and productively.
The workforce driven by business process automation helps industries stay competitive in the global marketplace, adept market demands, and leverage advanced technology to increase operational capabilities.
Let's come to know the top benefits of business process automation (BPA) for your business growth:
1. Increased Productivity
Business process automation helps to solve the productivity paradox by accelerating the processes that have been manually handled and consume more time than expected. Some workflow processes can be integrated with RPA (attended and unattended bots) to ensure 24*7 productive cycles.
It will help in saving time and effort simultaneously. The repetitive tasks dependent on human invention can be automated with BPA, making processes easier, quicker, and more productive.
2. Stronger Security
Business information, records, or analytics become an important and secure part when they come on paper. Paper documents, when handled by an agency, always raise the security risk factor of getting corrupted, stolen, destroyed, or unforeseen occurrences. However, you don't have to worry about security measures with business process automation tools.
The safeguard feature helps you to store the information digitally and protect critical data with multiple layers of security. The verified user access and pass-specified logins are in your safe hands, permitting authorized users.
3. Standardized Processes
Manual processes are not always standardized, keeping the business productivity pace slow and confusing. With a great dependency on the behaviour or skills of handling things, it becomes difficult to manage the overall business system.
However, with process automation, all workflows of concerned departments are standardized, keeping note of every activity with details like type, time consumed, department, and allocated resources. Giving a shortcut to standardization, business process automation has been successfully incorporating harmony within your workplace, leaving no room for missed tasks.
4. Greater Operational Efficiency
With business process automation (BPA), the overall operational efficiency of the business is increased. You don't have to monitor whether the aligned tasks have been in progress or not, as the automated system handles all this at one end.
Along with this, digital process automation (DPA) can determine and correct the bottlenecks and errors within the business operations. It will contribute to increased workflow efficiency and lead to better outcomes over the years.
5. Better Collaboration
Collaboration is the key to success, and you can achieve that quickly with process automation tools. Moving your business towards automation also brings up collaboration among participating departments.
The reminders, regular updates, to-do lists, and pre-draft email templates make it much easier to collaborate with the team in an organized way. Moreover, it will free up time for idea generation, interpersonal interactions, and discussions.
6. Enhanced Service Delivery
Many businesses like manufacturing, retail, and e-commerce primarily rely upon delivery services. With digital automation, it becomes easy for industries to eliminate the tedious manual processes from their lists and automate the process, from getting online orders to production and quality analysis to packing and final delivery.
Automated software helps organizations meet their service goals effectively by providing fast access to whichever services or products they offer.
7. Significant Cost Savings
Business process automation have significantly cut costs by keeping the processes productive and effectively saving time. Workflow processes with human intervention are controlled manually, giving maximum chances of getting the resources or time wasted.
However, with automation, the cost of operations can be reduced, directly impacting your business's profit margin. In general, business process automation tools utilize the core resources cost-effectively and optimally.
8. Reduced Errors
Processes when handled manually have a scope of errors or mistakes that happen occasionally. The extent of errors or missed tasks usually affects the overall productivity of your business.
There can be delays, inefficiencies, or slip-ups in manual record keeping, which can be sorted with business process automation (BPA). Removing the risk of errors and keeping every accountability check, business process automation tools significantly reduced the chances of mistakes and missed deadlines or delays.
9. Improved Insights
Access to each department and their functional level on dashboards provided by business process automation (BPA) allows the managers to understand the required process within the system and gives them an overview to estimate delivery time. It will keep them informed about the daily activities, based on which analytical data can be prepared.
Business process automation, providing you with better insight, also makes you ready to pivot within your current procedures or policies to improve the organization's overall system.
10. Transparency
When business processes are handled manually, it becomes difficult to monitor every department, functionality, productivity, and lack. With business process automation (BPA), you will get complete visibility into all business processes through customized dashboards, where all details have been updated regularly.
For example, you can easily monitor the key performance indicators (KPIs) for continued or current processes, providing a complete overview of functional activities. This level of transparency also allows you to see the key areas that need improvement. Employees also stay informed about their individual and group contributions, giving them more accountability for personal progress.
Wrapping Up
Undoubtedly, businesses these days have been moving fast forward in the marketplace where business process automation (BPA) has been playing a pivotal role in driving success to a great extent. The benefits of business process automation tools are undeniable, increasing overall efficiency, scalability, and accuracy.

However, it is important to address business process automation challenges to harness its capability or potential for the best outcomes. By overcoming this phase, organizations can effectively streamline business operations and optimize workflow to drive continuous development in the coming years.