Top Business Process Automation Tools in 2023
Do you want to increase your business growth with automation? Go through the list of top business process automation tools to streamline workflows, accelerate growth and increase agility today. Discover BPA implementation best practices and benefits to increase business productivity and embark on your digital transformation journey now!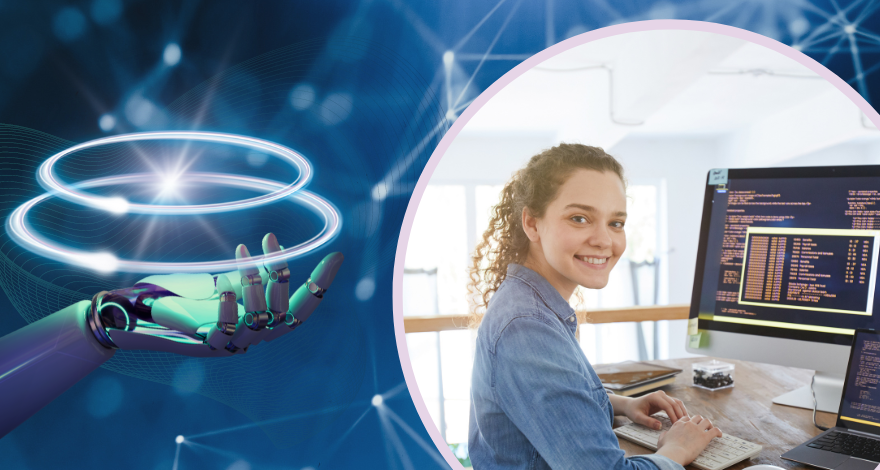 In today's competitive world, the success of a business largely depends on how well the internal and external systems are defined and executed to ensure smooth and streamlined workflows. In other words, a proper management system is the driving force behind continuous business growth.
Nowadays, advanced technology like automation has come up as one of many ways to make your business productive and successful in the long run. From process optimization to resource management, data analysis to risk management, and CRM to compliance and regulatory process, organizations worldwide have embraced BPA Software to revolutionize how they operate and sustain themselves for a future of adaptive growth.
What is Business Process Automation (BPA)?
Business process automation is the use of software applications that can help streamline various processes, workflows, and regular tasks. Utilizing the power of artificial intelligence (AI) and machine learning (ML) through BPA, businesses can easily eliminate repetitive and manual tasks, enhance productivity and improve operational efficiency to a great extent.
These AI-powered tools have revolutionized how businesses operate and manage their entire work structure. With BPA software, companies can easily centralize their departments, like human resources, finance, sales, marketing, and customer services.
Importance of BPA
In Streamlining Operations and Improving Efficiency in Different Industries like Finance, Healthcare
In the dynamic realm of finance and healthcare, BPA solutions have redefined the business streamlining process, paving the way for seamless growth. With workflow automation tools, finance processes have become seamless, ensuring accurate results and eliminating errors and bottleneck risks.
According to IDC, banking will be one of the two industries spending the most on AI solutions by 2024.
In healthcare, workflow automation tools have created a robust system for providing the best healthcare treatment to people. Optimizing patient care, appointment scheduling, and medical record management with BPA solutions has become fast and easy.
The global healthcare automation market grew from $57.24 billion in 2022 to $63.41 billion in 2023 at a compound annual growth rate (CAGR) of 10.8%.
Benefits of Business Process Automation
Gone are the days when you had to invest a lot of time and effort to handle different functions like data entry, task scheduling, document management, customer relationship management, report generation, and much more. With BPA solution integration, you can communicate and collaborate with your professional network to increase consistency and focus on higher-value activities.
Explore BPA benefits and advantages to scale up your business growth:
Impact on productivity
Business process automation frees up your valuable resources and time by automating repetitive tasks, bringing standardization and consistency into the workflows. With robotic process automation (RBA), business processes are fast, easy, and hassle-free, leading to a profitable increase in overall productivity.
Cost saving
According to a Forbes study, businesses lose at least 30% of revenue due to inefficient business processes.
Business process automation targeting profit margins eliminates redundancies, inconsistencies, errors, delays, and resource efforts and time. In this way, BPA solutions empower stakeholders to negotiate the terms and conditions and manage business contracts efficiently.
Accuracy
When handled by the workforce, manual processes are marred by biases and errors. However, with automation, the accounting and finance sectors have come up with 100% accuracy in data-intensive tasks, increasing business efficiency and productivity to a great extent.
Criteria for Selecting BPA Tools
Among a list of workflow automation tools, it is difficult to select which BPA software suits your business type. Here are the key factors you should consider while choosing the BPA tools to empower your business with automation.
Related Read: A Go-to Guide to Business Process Automation (BPA) in 2023
Key Factors to Consider When Choosing BPA Tools
Scalability
Scalability allows businesses to handle expanding operations and increasing workloads. Ensure that the workflow automation tool you will integrate should occasionally come up with advanced updates.
Ease of Use
Choose a user-friendly BPA tool which can empower your employees without extensive training. The simple workflows and intuitive interfaces accelerate adoption, increasing efficiency from day one.
Integration Capabilities
Look for that business process automation software that seamlessly integrates your existing applications and systems. It will help in creating a cohesive ecosystem to streamline your business workflows.
Top Business Process Automation Tools
Here is the list of top BPA tools in 2023 to accelerate your business growth:
Tool 1: Cflow
With the fast adoption of BPA trends in 2023, Cflow is listed among the top-rated automation software trusted by leading businesses worldwide.
Cflow Top Features and Functionalities
API
Access control
Activity dashboard, tracking, alerts, and approval process control
Audit management, calendar management, notes, and collaboration tools
Compliance tracking, customizable dashboard, fields, forms, reports, & templates
Data reports, document management, drag & drop, electronic signature
File storage, forms creation, design, graphic workflow editor
Mobile access, no-code, project workflow, real-time data, notification, reporting & analytics
Role-based permissions, workflows, search/filter, task management, tracking, and template management
Third-party integration, version control, and workflow configuration
Used Cases
NutriAsia
Challenge: NutriAsia, the Philippines' foremost producer, marketer, and distributor of quality sauces and condiments, faced challenges to accommodate rapid growth and increased demand in the market. They require workflow automation tools to help them scale rapidly, integrate easily with existing supply chain management, and reduce CapEx requests.
Solution: With Cflow integration, NutriAsia increased its capabilities and fast execution of product manufacturing and production chain. CapEx requests were automated and released to a small user group, leading to a smooth transition to production.
The automated process through BPA reduced data entry time, eliminated manual paper flow, and enhanced productivity, enabling employees to focus on tasks. Real-time tracking, centralized document storage, and intuitive approval monitoring improved their overall efficiency.
Industries Which Can Opt for Cflow Automation are:
Small-scale industries, mid-sized businesses, and large-scale enterprises
Key Benefits and Pricing
Coming up with quick and effective workflow automation, Cflow is the top choice for many businesses. With Cflow automation, you can manage different departments simultaneously, from HR and admin to procurement, sales and marketing accounting, finance management, and IT operations. Its seamless integration, reliable security, and backup features help businesses move toward automation quickly and easily.
Pricing: It starts at $7 per user per month.
Tool 2: Pipefy
Listed among top BPA software, Pipefy is a low-code workflow automation tool that helps businesses streamline different operations to increase efficiency and productivity.
Pipefy Top Features and Functionalities
API, access control, mentions, 360-degree feedback
Account alert, account management, activity dashboard, tracking, and escalation
Notifications, approval process control, audit trail, auto-responders, billing & invoicing
Background screening, business process control, CRM, calendar & campaign management
Cal routing, categorization, collaboration tools, commenting, communication management, compliance tracking, conditional logic, contact & customer database
Customer engagement, history, statements, customizable dashboards, reports, dashboards, templates, data extraction, import, and export
File storage, electronic forms, email-to-task conversion, employee management, financial management, general ledger and HR management
Multichannel communication, orientation workflow management, performance metrics, real-time notifications, survey and feedback
Task progress, scheduling, tagging, third-party integration, workflow integration, and management
Use Cases
James Delivery
Challenges: James Delivery is famous for its delivery services around the world. They faced different challenges in the manual hiring process, which consumed a lot of time and effort. There was no interactive phase among internal departments, leading to a lack of visibility of the candidate's active status.
Solution: With Pipefy, they develop an interactive automated interface where they can easily standardize their manual processes. With online forms, alerts and notifications, automated communication, and follow-ups, the HR team gained visibility and control in their hiring process.
Industries Which Can Opt for Pipefy Automation are:
Large Enterprises, Mid Size Businesses, Non-Profit, Public Administrations, Small Businesses
Key Benefits and Pricing
With Pipefy software, businesses can easily automate human resources, CRM, procurement, IT, and finance departments. Data reports and evaluation at every business step are easy with Pipefy.
Pricing:
Business plan: $19 per user per month
Enterprise plan: $32 per user per month
Tool 3: Zapier
Zapier is the next most preferred and widely used workflow automation tool in the list of top BPA software.
Zapier Top Features and Functionalities
API, access control, accounting integration, activity dashboard, application management, and CRM
Collaboration tools, compliance management, data reports, import, and export
ERP, ETL, email management, integration, multiple data resources, payroll management, and point of sale
Pre-built connectors, process modelling, QuickBooks integration, real-time notification, SMS messaging, and SSL security
Social media integration, sales management, task management, third-party integration, and usage tracking
Website integration, workflow configuration, and eCommerce management
Use Cases
Industries Which Can Opt for Zapier Automation are:
Mid Size Businesses, Non-Profits, Public Administrations, and Small Businesses
Key Benefits and Pricing
Connecting different services and apps, Zapier allows businesses to integrate and automate tasks between many popular apps like Salesforce, Gmail and Slack. Whether you want to work on lead generation, project management, customer support, e-commerce processes, or social media marketing, Zapier can help you streamline your day-to-day operations to focus on other important work.
Pricing:
Premium plans start at $19.99 per month, billed annually.
Multi-user accounts start at $299 per month, billed annually.
Case Studies
In today's digital world, BPA has become integral to business success. Many leading businesses worldwide have integrated business process automation tools to save time and effort, simultaneously increasing overall productivity and efficiency.
Real-world Examples of Companies Using BPA Tools
Adidas
Adidas is a world-loved sports brand. This famous brand has multiple silos across departments, including operations, sales, marketing, e-commerce, finance, and retail. With BPA software, they moved towards automation and standardized their business processes in multiple departments, reducing the time to market by 2/3rd.
Audi
Audi is the most popular car brand. Every day, the company receives requests for approval. Handling requests worth millions of dollars becomes easy with BPA tools. They have reduced processing time, equating to 60 hrs/week saving.
Success Stories Showcasing the Impact of BPA Implementation
Read the interesting case studies of BPA success all over the world:
Heritage Bank
Challenge: Established in 1875, Heritage Bank is one of Australia's oldest financial institutions. The bank faced various challenges and intensified competition from digitally supported financial institutions and Fintech industries.
Solution: To address this challenge, the company adopted a business process automation solution that automated customer-facing,middle-office processes, and back-office, encompassing financial crimes, operations, payments, and contact center services.
Result: The company automated around 80 processes within the organization, and in some of these processes, the level of automation is 90%. Moreover, the accuracy of their most recent machine learning model is 98%.
Mercy Health
Challenge: Founded in 1986, Mercy Health is one of the most renowned healthcare companies in the world. They faced difficulties in managing repetitive tasks on an everyday basis. Different processes like manual patient data entry, checking insurance coverage and managing the entire system take a lot of time and effort.
Solution: With robotic process automation (RBA), Mercy Health created a centralized platform to locate and enter data easily in the system and free up the time and resources to streamline their workflows. It results in increased efficiency and accuracy.
Result: The RPA integration in Mercy Health greatly increased return on investment, with a 6.7x ROI and $3M saving in the first year.
Trends in Business Process Automation
Emerging Technologies and Trends in BPA
Explore the fast-growing and rapidly revolutionizing business automation in 2023 and its growing trends and innovation:
Artificial intelligence (AI) and automation: When business process automation, businesses begin to offer AI and ML capabilities. With the fast execution of business processes, making informed decisions based on real-time data evaluation becomes easy. It leads to enhanced customer experience, scalability, increased productivity and performance, and lower expenses.
Process simulation: Fast delivery is an outcome of business process automation. Process simulation is one of the newest trends in BPA and is widely used to find bottlenecks that can slow down or affect process execution. In order to deliver services or products more quickly, provide customers with better service, and increase agility, business industries should constantly look for ways to make their sales processes more efficient.
Hyper automation: It involves combining multiple business automation tools with advanced technologies. With this, complex workflows can be easily streamlined. This emerging trend in automation offers advanced capabilities to accommodate time-consuming processes in a fast and easy way.
Robotic process automation: RPA is one of the world's fastest-growing and most widely accepted technologies. It allows organizations to streamline operations and automate repetitive tasks without going through technical processes or making large investments. Robotic process automation makes it easy to fetch real-time information and data insights for future business growth and development planning.
Impact of Artificial Intelligence and Machine Learning
With AI-powered algorithms and ML's ability to learn and adapt, businesses worldwide are empowered with unprecedented capabilities. Experiencing the profound effects of AI and ML, they have developed a centralized system to automate complex processes, optimize decision-making, and uncover valuable insights.
Given a paradigm shift in digital transformation, artificial intelligence (AI) and machine learning (ML) have immensely impacted the business landscape. Many leading industries in healthcare, manufacturing, production, finance, and banking have stepped into the era of intelligent automation to stay at the forefront of innovation and growth.
Considerations for Implementation
Important Steps to Consider For BPA Tools Implementation
BPA implementation can take your business to new heights. There are important steps that you should consider before the implementation of workflow automation tools:
Research BPA solutions: Explore the famous BPA software, features, functionalities, ease of use, integration, and pricing structure. Go through the BPA tool comparison to discover all the interesting facts.
Assess your business needs: Determine the processes that can be benefited from automation and prioritize them based on their potential impact on business productivity and efficiency.
Define goals: Whether it's about enhancing customer experience, streamlining business operations, reducing costs, or saving time, you must be clear about the goals you want to achieve with digital transformation tools.
Engage partners: Involving key stakeholders or business partners to discuss BPA tools and targeted regions where they want to bring innovation is also important. Collaborate with them to address concerns and gather insights to choose the best tool for business automation.
Evaluation: Monitor the performance by taking reviews from past users. You can also ask for trial solutions to understand how it works.
Testing: Conduct testing and pilot programs to discover and resolve issues, workflow management, and fine-tune processes.
Change Management: Develop a comprehensive business management strategy, including training programs, communication modes, and continuous support to facilitate the fast adoption and acceptance of BPA software within your organization.
Conduct employee training: Nowadays, workflow automation companies also provide free trials and training sessions on how to use BPA software for streamlining operations. It is best to familiarize your employees with the tech challenges they might face while handling the processes.
Conclusion
In this era of fast technological advancement, business industries have been moving fastly with automation to achieve sustainable growth and attain their position in the market. From small-scale industries to large enterprises, every business has embraced automation as a key driver to achieve success.
These process optimization software, coming with interesting features, functionalities, and benefits, have revolutionized many leading businesses worldwide.
As we move towards business automation in 2023, it is important to recognize the importance of advanced technology for driving efficiency and staying competitive. Going through the discussion of top BPA tools, you can figure out what makes your business productive regarding workflow automation. Evaluate the tools that align with your unique business needs, and embark on a transformative journey toward streamlined operations and accelerated growth.
Frequently Asked Questions
Have a question in mind? We are here to answer.
What is Business Process Automation (BPA)?

It is the use of technology and software to add automation for automating repetitive tasks, streamlining workflows, and improving overall operational efficiency within an organization.
What are the top benefits of BPA?

Increased productivity, faster turnaround times, improved accuracy, reduced errors, cost savings, enhanced customer experience and resource allocation.
What types of business processes can be automated with automation?

Business process automation can help streamline many processes, such as invoice processing, data entry, customer onboarding, document management, inventory management, and HR workflows.
Is business process automation suitable for all types of businesses?

Workflow automation tools suit different business industries, including IT, finance, manufacturing, healthcare, retail, and marketing services.