How Salesforce Enhances Customer Experience?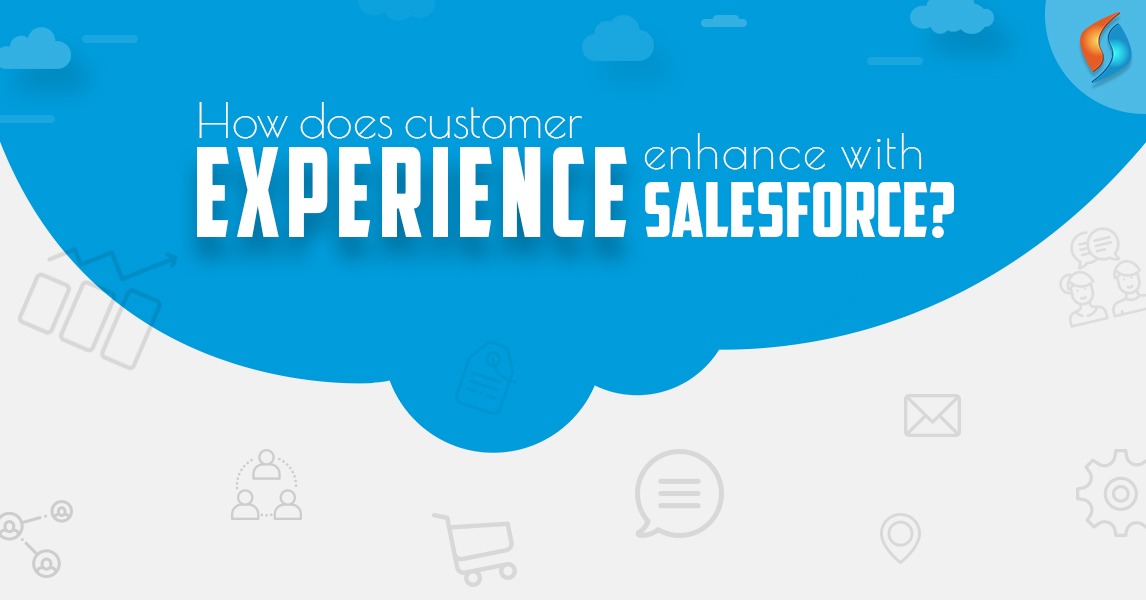 When it comes to business, customer experience is as important as a company's product. It holds the potential to either make or break your brand in the market. Today, words spread like fire on the internet. So, whether it's a positive review or a negative comment, you have to acknowledge it. A few studies conducted throw light in this direction. According to one of them, by 2020 customer experience will overtake both price and the product in importance. It will be the key differentiation between brands. In other words, customer experience is a crucial focus for firms looking to move forward.
How Salesforce integration services can enhance customer experience?
That is to say, customer experience is a broad and exhaustive topic. In sum, it is the interaction people have with your brand. But, easier said than done, managing such interactions is not easy. With an increasing customer base, things sometimes get out of the hand. Here's where technology comes to help. Today, a number of CRM software are available in the market to grow a business. They are making things easier for the businessmen. One such CRM that's creating much noise is "Salesforce". With innovation at the helm, it is ready to shift the paradigm of customer experience. Curious to know more? Want to know, how Salesforce integration services can enhance customer experience? Let's dwell a bit deep and look out for the answers. Here we go:
●Streamlined integration
Customer data is a precious asset for any company. But, many times, it's not organized in a proper way leading to chaos. With Salesforce consulting services, things are not like that. It allows you to bring all your customer data in one place. Your marketing team can integrate with your sales team using Salesforce. It will create a transparent tunnel of data for you. Going this way will enable you to understand each customer of yours in a better way.
●Personalized experience
Providing a personalized experience is the key to have a strong customer base. But, it's not an easy task. However, Salesforce can help you in this direction for your business. With it, you can analyze your customer data in an effective way. This will allow you to have full control of your relationship with the buyers. You can personalize emails, messages etc. according to their taste and demands. This strategy will resonate with your customers in the long run.
●Social media
Today, social media has become very powerful. Facebook, Twitter, Instagram etc. your business needs to be present everywhere. Being responsive on social platforms is no more a luxury rather a necessity. So, what you need is a CRM with social media capabilities. Salesforce fits the bill for you in the most perfect way. It comes with an inbuilt dashboard. This feature allows you to view your customer social profiles. These profiles say a lot about the taste and preferences of the users. Analysis of such data will help you in providing an improved customer experience.
●Track and re-engage
A loyal customer base is a backbone for any company. They are the people who come again and again to purchase your stuff. But, maintaining that kind of relationship is no easy task. People may lose interest in your products or move on to other brands. So, it's important to keep their interest intact in your services. Salesforce with its innovative technology can help you maintain a strong customer base. With it, you can track a buyer that hasn't been in touch for more than 6 months. Such reports will allow you to extend him/her an offer to rekindle the interest in your brand.
All things considered, Salesforce is one of the best CRMs available in the market right now. If implemented in a proper way, it can help you provide a world class service to your customers. We at Signity Solutions, a custom software development firm have years of experience working on Salesforce consulting services. We have a dedicated team of offshore developers with us. So, if you also wish to integrate Salesforce into your business, we are happy to help you out. Feel free to reach us. We will revert at the earliest.