Top Reasons to have a Dedicated Salesforce Development Team in India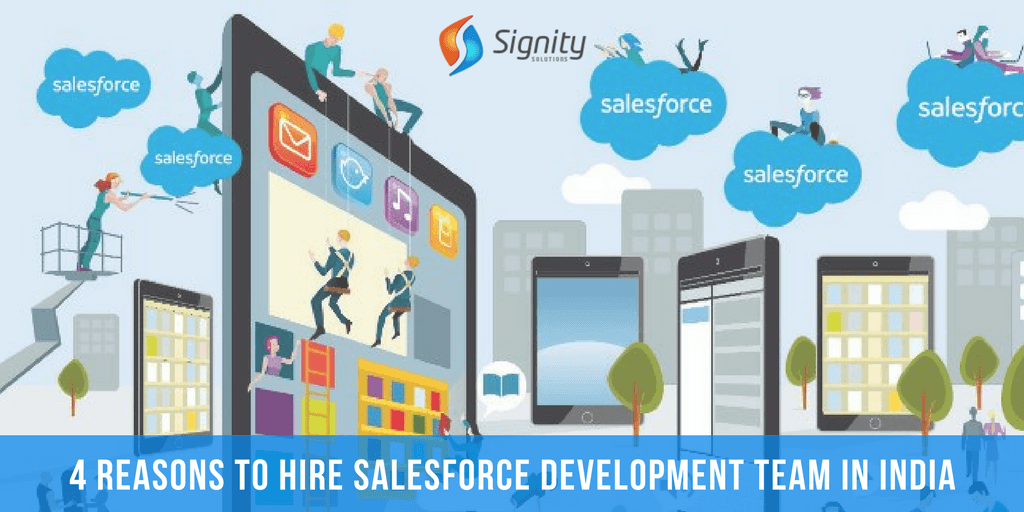 Business is all about its customers. Whether you run a small business or a large one, having a dedicated customer relationship management system (CRM) has become the need of the hour as it provides you all the critical customer data under one roof. And, talking about CRM systems, Salesforce is gaining all the applause for being the best in the market. In fact, it is the biggest cloud CRM solution presently available in the market. With a dedicated Salesforce development team for your business, you can eventually fulfill the dream of taking it to newer heights, as the system provides you the flexibility to grow your business according to the growing customer needs by providing all the critical business data clubbed together at one place in the cloud. So, you can access it from anywhere, anytime.
Benefits to Hire Salesforce Development Team:
Now you might be wondering – how to find a dedicated team that could take care of your business? This is where a dedicated Salesforce development team comes to the picture. Take a look at the benefits of having a dedicated Salesforce development team in India-
1. Build Your Core Business
By outsourcing your Salesforce development needs, you are in a way smartly managing your in-house resources. Rather than building a completely new in-house team, you can find an experienced and cost-effective team of professionals. Salesforce Developers in countries like India can save your in-house resources from work overload.
2. Skilled expertise
If you look at the portfolios of some of the companies offering dedicated Salesforce development services in India, you will get to see their expertise reflecting there and then. So, by choosing a dedicated team working in India for your Salesforce development you can be certain to have hired skilled expertise that can understand your business processes and can come up with the best cloud based CRM solutions suiting your exact requirements and unique business needs.
3. Round the Clock Availability
Be sure to provide your business with a partner that's available round the clock. With remote working, customizations, testing, etc. requirement of continuous support is what should be specifically sought for. So, even when the in-house team is sleeping and taking rest from their job, you have a team of experts taking care of your Salesforce CRM.
4. Save BIG on costs
Moreover, you can save big on costs by hiring a Salesforce Development team in India. In fact, if you go by numbers, you can save up to 60% of your costs! You can easily utilize this saved money on building your core business processes and focus more on business growth.
However, in the end, here're a few words by Josh Kaufman on outsourcing – "For everything we don't like to do, there's someone out there who's really good at it, wants to do it and will enjoy it."
These words pretty much say it all. If you are looking to get the benefit of Salesforce, hiring IT outsourcing services could be the smartest move.
Have questions? For any assistance in high-performance Salesforce setup, just drop us a line at sales@signitysolutions.com. We, at Signity Solutions, provide Salesforce consulting services to help customers make the most of their Salesforce instances across all its clouds.