A Simple Guide to Developing an Uber-like App for Teleconsultation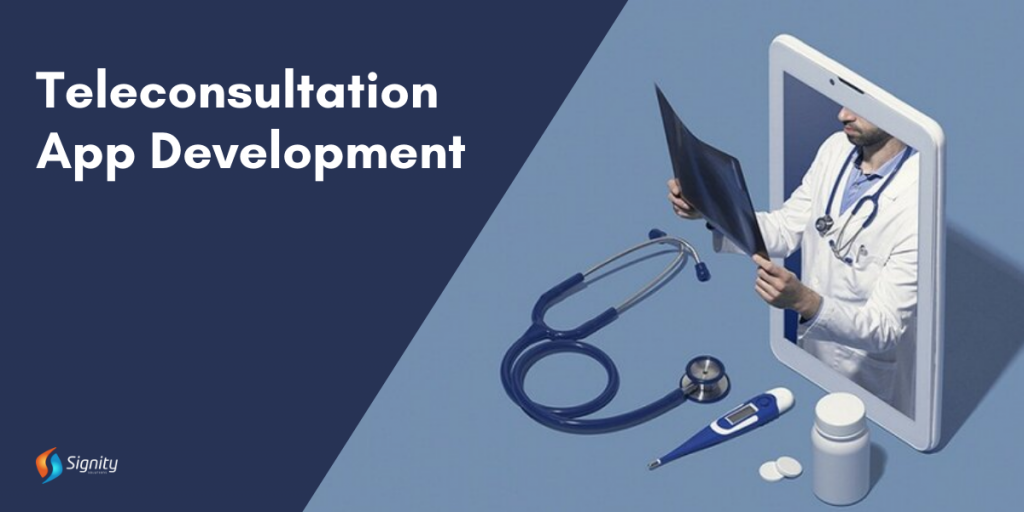 Teleconsultation is a gigantic market, and trends agree to it. There is a big boom in the teleconsultation industry, though.
Just read this:
As per the latest reports, "Healthcare Tele-Consultation Services Market Is Booming Worldwide (2020-2027)." The report says that the teleconsultation market has grown tremendously in the past few years, and it still will.
The rise in the teleconsultation industry is huge – the scope is bigger than ever before. And, that generates the need for the teleconsultation app, which we are going to discuss later here. First, understand what teleconsultation is.
How does Teleconsultation Operate?
Teleconsultation is when you, irrespective of your location and time, being a patient or someone who's seeking medical help – connect with experienced practitioners via confidential video consultations.
Expert practitioners could belong to any medical field, including medicine, speech therapy, cardiology, general medicine, or anything that relates to the field.
Just a few clicks and you are connected to the best medical expert for getting the best advice and suggestions.
Why should every patient be relaxed and confident about choosing teleconsultation?
Because the practitioners connected are – trained, experienced, certified, and qualified.
They have to comply with the standards governing their practice, continuously. And, teleconsultation uber like app can help in delivering apt services to the patients.
Reasons Why You Should Opt for Teleconsultation Services?
The ease to connect could be the major reason why one opts for teleconsultation services. Let's explore the other prominent ones:
You can reach particular specialists anytime and anywhere.

Regular medical follow-up, irrespective of time, and location.

Get thorough information on the seriousness of your health issue.

Options to choose the best consultation expert depending on your condition.

Help cut the costs incurred when patients miss out on their appointments.

Saves time for both the patients and doctors, as appointments are done via video consultations.

No more waiting in the queue for your turn to meet the doctor.

Patients might not feel like leaving their homes due to serious illness; hence video consultation is the key to get treated.

Ease of sharing the screen, documents, reports

24x7 support and availability.

Easy tracking of online appointments and availability.

Build a better relationship between patients and doctors.
Now, What's About the Uber-Like App - Why combine Uber Like App & Teleconsultation?
It is important to figure out everything before implementing the teleconsultation industry. It's critical.
What is an Uber-Like App?
It is an app that works like Uber, allowing the best-skilled experts to deliver the best and the apt solutions for turning your idea into reality. Not only will you be attaining the best business ever with your Uber-Like App, but also stand out amongst your competitors too.
So, once you have an idea ready, these questions might hit your mind, which becomes the basis of your rich, highly reliable, and custom teleconsultation uber like app.
What is the cost of developing an app like UBER?

What are the high-end features that the Uber app will incorporate?

How much time do developers require to build such an app?
Let's discuss in detail;
1. What is the cost of developing an app like UBER?
The development of such an app involves an ample amount of time. It even depends on the experience of the development agency you have picked. It even relies on the complexity of the project. Since it depends on every organization and the development process they follow, it is easy to predict the price once you share the idea with your chosen development agency.
Here are the factors to consider:
The complexity of the project

Experience of the development team

The time involved in the project

Development steps/process followed by the developers
2. What are the high-end features that the Uber app will incorporate?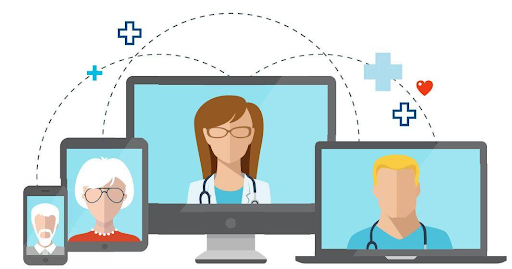 The features that your uber like app must include are:
You know one of the highly used features of the Uber App is GPS. So, when you are building an app like Uber, it needs to have GPS. We all know GPS identifies the current location of the drivers and the passengers.
And, other features, including routes and maps, allow easy to find each other when the ride is booked. So, for teleconsultation services, your app needs to have these features to easily connect, without any hassle.
Uber-like apps will have a proper payment system that allows easy payment once the teleconsultation services are received. While Uber allows its customers to pay via cash too, but they have online payment options available all the time too.
The easy-to-pay options allow people to follow a cashless system, which is actually the need of the hour. Keeping in mind the need of the teleconsultation market, it is mandatory to have online payment options for easy payments for your patients.
Do you know what happens when you have multiple payment options?
Better customer retention

Ease of payment

Timely payments

Satisfied customers
Your Uber-Like App must support credit cards, PayPal, Apple Pay, Google Wallet, or any other payment options you believe patrons use.
Registration and Matching System
Have you seen how Uber seamlessly options to register for its regular users? It requires your phone number right from the first step so that drivers can utilize it to make calls later on. Plus, Uber requires all drivers to visit the company first, provide all essential document scans, and finally work as a driver for them.
Your teleconsultation Uber like app must also incorporate the same features. It should allow easy registration for the users while allowing all practitioners to register only after they have submitted all essential documents needed.
Besides, there is a matching system available in Uber too.
Wondering what a matching system is?
Well, it is a component, allowing passengers to search for a ride, within the least possible time, after which drivers accept it, and reach the desired destination.
Since it is important to match the location in both devices, it is important to have the matching system for the same. Like drivers do have 15 seconds to accept the ride, there should be such a feature in your teleconsultation app so that there is no delay in delivering the services.
Besides, Uber does notify its passengers when the vehicle has arrived, or when it reaches the destination. They utilize SMS or push notifications for the same.
Now how to choose the best way to inform your patients, when building your teleconsultation app?
Well, you can choose either of the options – be it SMS notification or push notification. Both serve different purposes. If you rely on SMS notifications, it is much more reliable. But if you go for the other option, which is pushing notification, you can save cost there, as it is easier and cheaper to incorporate in the app.
Want to reduce the anxiety amongst your patients, whom they are expecting for their diagnosis?
Of course, to feel secure and safe about whom we are going to get services from is a big factor in relieving the individual to reduce anxiety and build a sense of safety.
Uber does that. They share information about the driver – his name, contact details – to make the rider/user feel safe about driving with the driver assigned.
Similarly, your teleconsultation uber like app needs to incorporate a feature that gives some information about the consultation expert in advance to build that sense of security and reduce anxiety about getting treatment from an unknown being.
For instance, a rich profile of a medical expert with some information about him would calm the patient's mind, for sure.
Performance matters – be it Uber or any other business. And, your customers or the service takers need to have a feature where they can share their views about the service acquired.
It might not be a very lucrative option to have on the app – from a service provider's point of view. But it is important.
A good rating system and options for the user to give a review is a must for progressing in the business.
Uber could also have built their app without the review and rating feature, but they didn't.
Reason?
No business can grow until they don't know how and where they are lacking. Of course, it is good to know about your strengths, but then knowing your weak points and improving it lets you grow.
So, when you start or planning to start working on the mobile app development process, it is mandatory to include the review and rating options to get correct feedback from the patients – for apt growth and better services.
The rating should match the standards. For instance, in Uber, if a driver's rating goes down a specific level, it affects their employment with the company. so, there is a certain level of customer service that has to be maintained.
For passengers, in case they misbehave or don't adhere to the rules, drivers can choose not to pick that specific passenger again.
Imagine this feature in your teleconsultation app – the experts will have to perform to a certain level of expectations, while patients can review and rate their services.
Hence, better customer service and customer satisfaction can be expected.
3. How much time do developers require to build such an app?
Quality takes time – hence it takes approximately 500-600 hours to develop a teleconsultation uber like app. Since your app needs to match the quality and performance of the app 'Uber,' it is important to invest time and cost in developing such an app.
Technology Stack for Uber-Like Teleconsultation App Development
Generally, a teleconsultation uber like app requires the following technology stack for developing a highly reliable app:
Xcode

AWS

Sketch

Android

Fabric iOS

Android Studio

FCM

Geo-fence

Google Analytics

Mean Stack

Mantis BT

Google API

ZOHO

Swift iOS

Stripe

sendinblue
Developers utilize these technologies and tools to develop teleconsultation uber like app for maintaining apt connect with the patients and doctors.
The Takeaway Message
Of course, it is a smart decision to invest time, cost, and efforts in developing a teleconsultation uber-like app. It gives a platform to both the patients and consultants to connect – build trust and better relationships – and offer seamless services, without any hindrance.
So, in case you desire to grow your teleconsultation industry, it is essential to invest in a teleconsultation uber like app incorporating rich-features. It leads to customer satisfaction and better customer service.