8 Must-Have Features for your Next Health Care Mobile App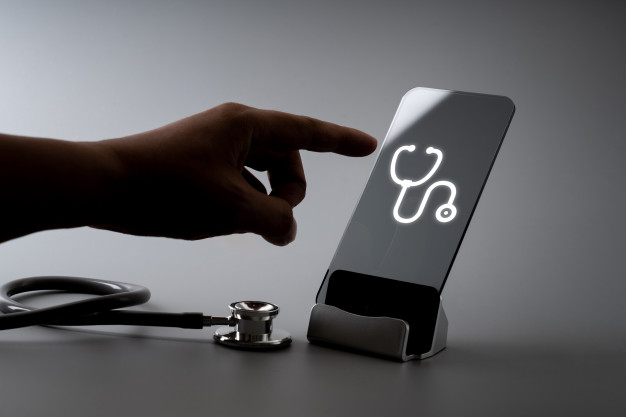 These days technology has become a massive part of our lives, and the healthcare sector is not behind. The healthcare sector has made an enormous difference in our lives, and it is growing day by day.
In today's age of smartphones, mobile apps are taking over the world. As more patients and doctors have started to utilize telemedicine, the need for a mobile solution in healthcare increased drastically. It is not a surprise that the healthcare sector has made its mark in the mobile app development industry.
Healthcare and medicine go hand in hand. Notably, pharmaceutical companies are focusing on online medicine sales and delivery apps for successful transactions.
There are enough vendors and healthcare mobile apps out there that have already created a buzz in the healthcare field. So, first lets start with;
What is importance of healthcare mobile apps?
There are tons of healthcare apps in the market. However, what makes the best app stand out from the rest? Is it a user-friendly UI? Auto-form fill-ups? Next medication reminders? Doorstep medicine delivery? Or all of the above?
Let's understand the importance of healthcare mobile apps:
Healthcare mobile apps offer ease of medicine availability.

The convenience of expert advice is readily available online.

Using

healthcare apps is convenient, reliable, and handy, e.g. getting medicines delivered at your doorstep.

Healthcare apps are a reliable source of information for you.

It offers exciting opportunities like the ability to expand patient care beyond the walls of a clinic.
Nobody can deny the rise in demand for wearable and healthcare mobile apps as they are dominating the app stores.
Every pharma company is investing in these apps because they generate revenue, which is a numerical value that is expected to reach 60 million in 2020.
In short, users are more aware now compared to a decade before this. From medical science, healthcare tips, and symptoms, every information is available on the internet easily.
Features to be added for HCPs & Patients:
The healthcare apps and devices are integrated with tools like CRM, Big Data, IoT, cloud computing, etc., to dominate the healthcare world in a very subtle and powerful way.
However, there are some must-have features in professional healthcare mobile apps for both doctors and patients.
To give you a brief idea about them, we have list down 8 features that you can add in your

healthcare mobile apps

:
1. Easy registration and login:
Registration and login are the first steps of interaction with patients and doctors. Make sure that the process is easy when users are signing up. They should be able to register by providing their personal information like name, email ID, contact details, etc. It should be more like a click and go. The less number of steps will be more appreciated. The same goes for login.
Users should be able to easily log in to their account with the help of email, Gmail, or phone numbers with OTP that they provided during registration.
2. Profile access and modification:
Creating a profile should be easy and handy. Users should be allowed to upload their photos and any other information that they want to share.
However, in the case of doctors, all the required information should be available like their specialty, experience, clinic address, & contact details along with their registered practitioner numbers. Users should also be allowed to change and modify their profiles anytime they want.
3. Searching and consulting Doctors:
The best healthcare app should have a Smart filter to search and filter the doctors based on their specialization, experience, reviews, consulting fee, education, location, etc. The in-app communication should be easy between patients and doctors.
Patients should have the option to share information regarding their condition, preferred location, and or doctor's /hospital name to search for it. They should get relevant results according to it.
4. Selecting Doctors:
Patients should be able to choose and select the Doctors according to their search results after the filters. Once they are done shortlisting, they should be able to check the doctor's profile and his specialty, visiting hours, consultation fees, and the clinic location.
After picking one, patients should have the option to book OPD consultations from the application only.
If the patient wants to know about the prescribed medication, he/ she should be able to search the medicine within the application.
5. Appointment management:
The doctors should get authorization to accept or deny consultation requests if, for some reason, they do not wish to see the patient or the timings are not available.
Only after the doctor confirms or accepts the request, the customer should get notification/ confirmation mail along with ID.
6. Care and pill reminder:
The option to set a care plan according to what services are needed should be available. The consultation fee payment integration should also be available on the app.
This feature is really suitable for healthcare mobile apps as it also works to remind customers of their appointments before their schedule. Regular prescription drug or pill reminders can also be incorporated if and when required.
7. Multilingual and cloud management:
To enhance the use of healthcare, mobile application, users should be able to operate the app in their desired or native language. This feature can help provide a basic understanding of patients about your services. Apart from a multilingual app interface, all the data can now be stored easily with cloud computing.
In short, order invoices, medical reports, tests, previous medical history, appointments, and other basic patient info that has been provided in the profile can be accessed anywhere, anytime by the patients with proper authorization.
8. Remote medical assistance:
Contacting the doctors via in-app features or getting the contact details within the app can help users get in touch with their desired practitioners from miles away.
In case of any emergency, remote medical assistance can help the doctors to check symptoms and identify disease instantly.
After that, medical suggestions based on the patient's previous medical history are made possible. Furthermore, patients should still get in touch with the nearest hospitals.
FTC maintains a list of practices for mobile healthcare apps on a regulatory level. However, developers struggle to provide apps that go beyond a specific arena because of the regulation centered across the healthcare industry.
Members of the healthcare community have come up with best practices that can help gather input and create apps that do not compromise user privacy and promote healthy communication across channels.
These practices can help developers build high-quality applications without sabotaging while maintaining industry standards.
Must-have security features for healthcare mobile apps
With so many regulations around the data and features that can be used for health care professionals and patients, it is no doubt that developers have been a bit confused.
As outlined by FTC, depending on the organization's needs, stakeholders and specialty, healthcare mobile app development companies in the USA should keep a check on the following features:
1. Minimal data collection
Under the industry regulations, scrutiny and standard maintenance are required while collecting patient data. The FTC recommends that only the data and information integral to the product or service should be collected from the patients. Apart from that, the applications should have a secure pathway to transmit and store data. After the requirement is fulfilled, all and any data should be deleted as per the guidelines.
2. Limited access and permissions
From locations, contacts, SMS, and pictures to search history, they need to request approval while downloading any app. A lot of customers do not even focus or try to think about the reason why any app would pull certain information.
Developers in the Healthcare industry have to make sure that they are not misusing user Info with API access. They should have direct UI interaction as much as possible. This will make sure that the pharma industries are not using trusted components. It will optimize data collection and, at the same time, decrease unnecessary data collection.
3. Secure authentication
Secure authentication methods are a must for Healthcare records and information. These are valuable to patients, healthcare professionals, and even hackers. Unauthorized access should be avoided at all costs; authentication at application-level security should be the priority during development.
Investment in designing, implementation, and testing app authentication should be the top concern for developers and owners from the beginning. Multi-Factor authentication should be considered in case of any risk of unauthorized access.
4. Compatibility
API, security features, and permissions are the factors that differentiate mobile applications. All these features should be researched thoroughly before building any application. Only after contemplating every feature, the codes should be adapted with user data protection in mind.
Compatibility issues can be on another level when third party apps are introduced. The best healthcare app should be well-built after responsible developers work to ensure data is protected. All the expectations and requirements should be communicated to the parties they are working with in order to avoid future conflicts.
5. Application-level security
Prioritizing security is the main feature of well-developed mobile healthcare apps from the ground up. Mobile development companies are responsible for data security, one member minimum is assigned the task to make sure there are no breaches.
The developers should be experienced as they will make sure that secure coding practices are followed. In an app's lifecycle, data security should be a top priority at every stage. Mobility service providers should keep a check on it from initial development to post-market launch. And, with ever-evolving healthcare threats, security measures need improvement.
6. Resources for security improvements
Board members are concerned about security, so instead of one resource, multiple resources should exist or improving application-level security. In fact, these resources can be implemented in the form of software development Kits, cross-platform toolkits, software libraries, and other tools which help in data encryption, improve passwords strength, post-launch testing, interfaces, and reverse engineer programming.
7. Clear communication
The best healthcare mobile apps have a thought-through process that can communicate with its users in a clear, simple way. You should avoid Jargon and slang as much as possible in healthcare communication.
Before collecting any information from the customers, developers should acquire clear user consent, during installation or any point afterward. An easily accessible privacy policy, along with terms and conditions, should be readily available in the app.
Conclusion:
All these features help to make user-friendly UI for healthcare mobile apps. So, booking appointments, remote medical assistance, and in-app interactions are a few features that you cannot miss while developing any healthcare app.
Technology has made everything easier. However, there are some points that you can not ignore. Also, user privacy is an unavoidable concern in the healthcare department.
So, if you are thinking about developing a mobile healthcare app, make sure that data privacy and security is your top concern.