How Geofencing Drives Traffic To Your Business?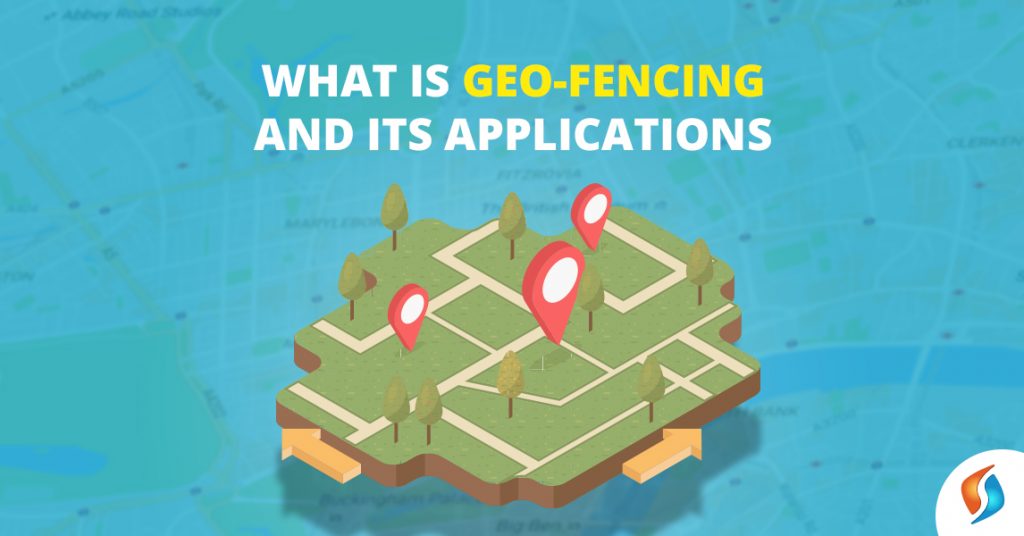 With the advent of technology, mobile phone usage is skyrocketing, and mobile marketing strategies are on the rise as well. Geofencing is an effective way to control the mobile trend to grow or drive traffic to your business. It is a location-based mobile service that is used to send notifications to the users within a particular location. It basically acts as a marketing tool used to target specific users and promote your business.
Moreover, Geofencing allows you to set up a virtual perimeter around your business. For example, when a customer with your app enters the perimeter, a push notification is sent along with a message or special promotion from your business.
Studies say that nearly 70% of mobile users are enthusiastic about sharing their local information even though this strategy may seem persistent. If Geofencing is used correctly, it can bring a revolution to your small business and offer many perks.

Let us have a glance at how Geo-fencing drives traffic to your business:
Smarter Marketing
Instead of predicting it when your customers would receive your messages, you can ensure that your business is in the front of their minds whenever they are in your neighborhood.
Geofencing helps you to reach customers when it is comfortable for them to visit your business. Not only you can reach customers more effectively, but you can also get rid of ineffective marketing by analyzing customer habits. This, in turn, will help in targeting the right users and grow your business ROI. Mobility service providers use geofencing in mobile apps to market your app and improve your business sales.
Deeper Engagement
Geofencing helps to improve customer experience and engage better with customers. But make sure that customers are close to you and let them know of an open appointment, special promotion, or upcoming event when they are nearer to your related venue or business. Considering your customer in your strategy plays a vital role.
If you continuously satisfy your customers with your services, they will choose you for Geofencing messages. Remember that if you offer them convenience, value by sending a mix of well-timed educational information, special promotions, and specific reminders based on their habits, you can build trustworthiness with your customers.
Targeting customers in an affordable way:
Making use of Geofencing with a mobile app for your business is an affordable way to target the right people at the right time. Especially when it is convenient for them. Today, every mobile app development agency is using the geofencing feature in the app development process, keeping the marketing prospect in their mind.
Mostly, small businesses don't prefer to spend money on marketing and advertising. But, with the use of the geofencing tool, they can create their own marketing channel and can promote their small business.
A shopper survey by Placecast says that nearly 53% of shoppers visited their retailer after receiving a location-based notification. However, targeted notifications will drive traffic to your business and help you to make new customers into loyal customers.
Promote Brand Awareness
Geofencing can be used as a brand awareness tactic. Geofencing sends offers and promotional notifications to the users within the specific location of your business. Thus, you have an opportunity to give a gentle reminder to the users, which will leave your brand impact on their minds.
Geofencing needs creative scenarios for long-term benefits. If you are offering incentives, make sure that your business is based on supply and demand and make enticing offers to get the best results.
Use Push Notifications to Attract Customers to Your Business
Push notifications allow you to send graphically attractive and instantaneous messages to your users/customers with offers to encourage them in your facility. This feature keeps your customers well informed and connected to your business. It also makes them come to your business continually.
Personalize the Customer Experience
Personalization leads to the success of every business. However, geofencing provides you the opportunity to personalize the customer experience. Sending customized notifications to the users as per their age, interest, and behavior will help in improving customer experience and growing your business.
Conclusion:
By following these techniques, you can drive traffic to your business. Now it's the time to get a jump on the competition and lead the way!
On another note, if you are a startup or small business, and playing with an app idea but not sure if your business needs an app then, check out this article: 3 Reasons Small Businesses Make An App – and How They Win?

So, if you are looking to outsource mobile app development to India or need information on mobile app development & geofencing for your business app, please feel free to contact Signity Solutions. We are a leading mobile app development company having an expert team of mobile app developers. They work round the clock to help the clients to provide custom solutions.