Is IoT the future of Mobile App Development?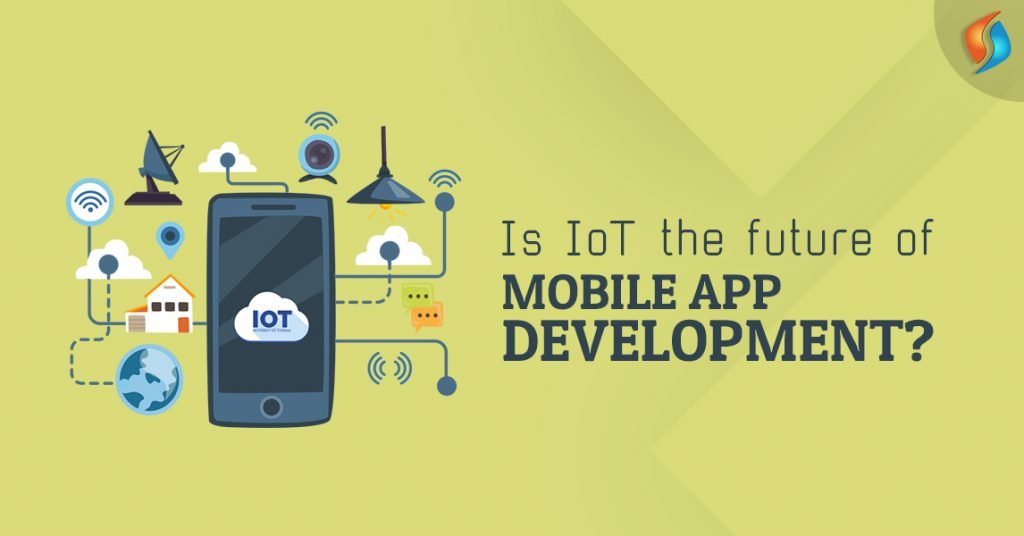 The Mobile industry is something that is growing with every passing day. It is such a segment where if you put some effort it will return you with a lot of revenue. Mobile app development services help businesses to grow with providing the much-needed assistance for mobile applications. But the field of mobile application development is also changing rapidly. With the latest technology rushing through every part of it there are advancements everywhere in the field. Mobile app development in India is currently experiencing the growth of IoT technology.
IoT or Internet of Things is the most popular field of interest nowadays. This amazing technology has set the whole industry on frenzy. It has brought that much-needed advancement into the mobile app development market.
What is IoT technology?
IoT technology refers to the network of physical things that are growing at an unstoppable rate. An IP address which is the core of any mobile app has become more powerful thanks to the IoT technology. IoT has brought the connectivity that we dreamt for ages. To explain the IoT technology in simple terms, we shall try to understand it by an example. We all have heard about technology that lets the car drive automatically without any driver. Lights being, turned on as we walk into the room, such things have become possible because of IoT. Internet of things is the latest science fiction made reality thing that is helping us with every aspect of life.
IoT connects everything that can access the internet connection with each other. Yes, this is the technology that lets you control your air conditioner from your smartphone, miles away from home. It is also known as IoE or Internet of Everything.
But the question "Is IoT the future of Mobile app development?" is on everyone mind. Well, the simple answer to this is yes it is the future of mobile app development. No developer wants to get left out because of their application not consisting IoT. A mobility service provider is going crazy over how useful IOT technology is in the field of Mobile Application Development.
How can IoT get a better user reach for any mobile app?
IoT technology is something that is new, and people want it to grow. This is because it is so much better than its predecessors which were just color and clicks. Internet of Things is bringing innovation back, and it is the future of mobile app development solutions. The market of masses who want IoT apps in their smartphones is getting bigger with every passing day. This is an opportunity that is well-known to big companies, and they are acting upon this. It is a known fact by now that internet of things will only get popular with the time. Its influence in the native app development is so broad that nothing is there to stop it.
How is the Internet of Things influencing the mobile app development in India?
There are a plethora of factors involved in the case of the Internet of Things being the top-notch technology these days. These are some of the reasons as for why it for sure that IoT is the future of mobile application development.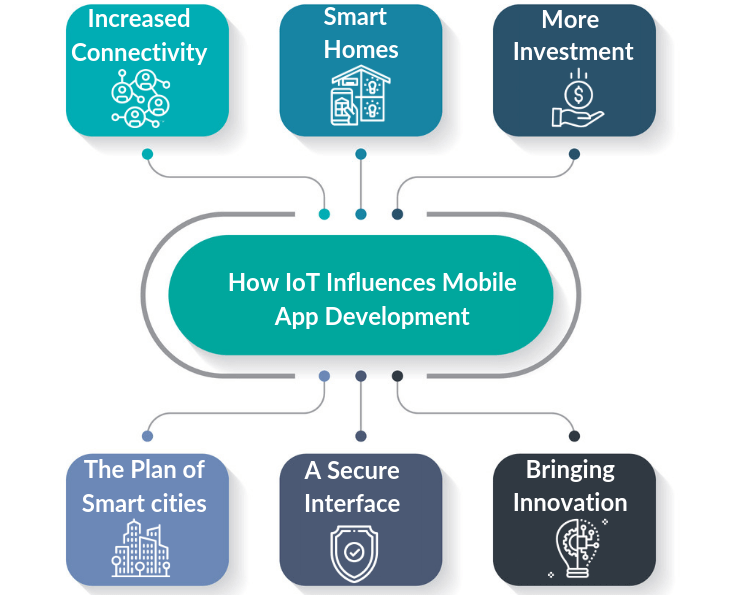 Increased Connectivity
With IoT comes the much-needed connectivity in our life. Internet of things has made things easier for all of us. Who does not want to access their equipment with a single click on their smartphones? With a mobile application that has the facility and technology of IOT, you can control things with just a click.
Smart Homes
Once a dream is now a reality. The concept of smart homes was in our heart for ages. We all have imagined walking into our room and the lights turning on automatically. It sure feels like a Disney setup but thanks to IoT in mobile applications these things are possible. Mobile app developers can make a lot of money by including this technology in their mobile application. This is one of the reasons why IOT is the future of mobile app development services.
More Investment
Since the IoT technology has come into play we are experiencing a massive amount of investment from bid institutions. Mobile App development in USA has moved up a notch because of the Internet of things. IoT is becoming a favorite for the mobile app developers because know they can work their hearts out without holding anything back. This is possible of these investments that are coming because of IOT. With this fantastic technology getting favorite day by day the need of more of them is arising.
The plan of Smart cities
Smart cities are something that most of the people want as soon as possible. With IoT and mobile application development segment of IT, this dream is becoming a reality. The internet of things influences the mobile app segment in a superior way. This is because with IOT, mobile apps development can work wonders in many ways. One of which is empowering the dream of smart cities. This will lower the administrative cost of maintenance too as they are approachable by single clicks. Web developers who work in the government sector are using IoT to build a better system and so are mobile application developers.
A secure Interface
With IOT into play, custom web development services will result in a much better and stable platform to operate. As all your things will be connected with your Smartphone, your privacy and details will become more secure than ever. Internet of things is influencing native mobile app industry towards a safe and secure future. This is why it is getting termed as future of mobile application development because it is something trustworthy.
Bringing Innovation
Mobile apps are getting overtaken by the progressive web app development, but IoT is the savior for them. Internet of things is such a technology that is helping app developers to bring innovation into play. This innovation streak is supporting the market to produce a far higher quality regarding native applications.
So, if you are considering outsourcing to India, contact Signity Solutions. We are a leading mobile app development company in India. With the help of our mobile app developers, you leap into the new potential markets to reap its untapped benefits and strengthen your presence globally.
So join hands with Signity Solutions and see your business soar to new heights with the amalgamation of IoT into our mobile app development solutions