How Low-code App Development Helps Develop Smart Mobile Apps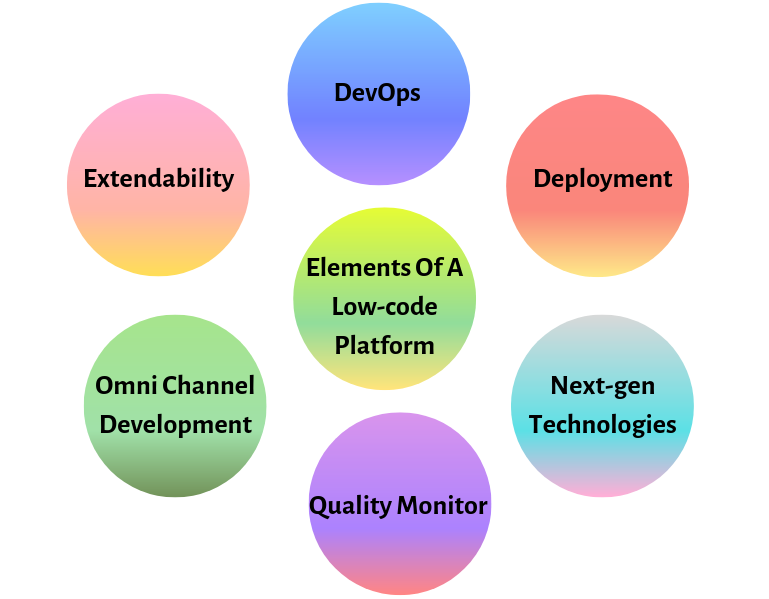 Low-code app development helps create a visual perspective of the mobile application. It helps mobility service providers to create apps for the web as well as for mobile with the help of drag-and-drop elements and model-driven logic through a visual interface. This might relate to app design.
Unlock The Value Of Your Mobile App With Low-code Development
The low-code platform helps non-technical professionals to develop code by abstracting tedious tasks. This helps in building mobile applications in a fraction of seconds as compared to the traditional methods.
Alternatively, designing and building an app according to the project requirement of any app idea needs technical expertise.
In a nutshell, a low-code mobile app development process helps in producing a full-fleshed mobile app with different functionalities. These apps can range from legacy apps to smart apps.
Elements Of A Low-code Platform That Help Develop Smarter Mobile Applications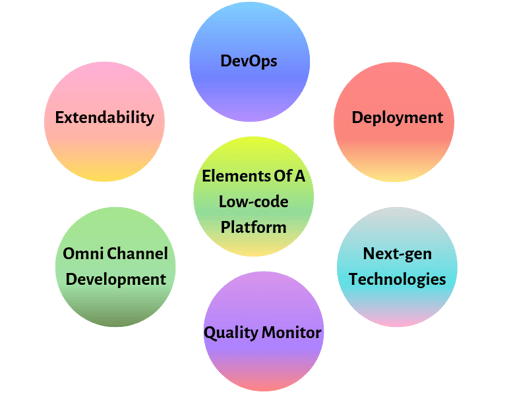 1. Extendability
Low-code helps in developing a responsive app environment supporting any form of factor without maintaining a designated code. It helps in faster integration and offers complete control over the code.
Specific packages and application deployment can be done in a single click using cloud-native architecture and integrated tools for the app store launch.
2. Omni Channel development
With low-code app development, create your app code once and run them anywhere without tools and code bases. Low-code supports independent code and tooling for incompatible targets that mobile app development agency look for to unify different functionalities and provide many targets from a single modular codebase.
3. Quality Monitor
Low-code helps create a highly maintainable application from the development phase, rather than redesigning it in retrospect. The code helps in providing instant insight into the quality of the application. Hence, offering greater agility into maintenance that benefits in the long-run.
4. Next-gen Technologies
Low-code uses pre-built connectors for IoT, ML, cognitive services, predictive analytics, and a lot more. These in-trend technologies are shaping the next-gen of business applications.
Currently, smart apps are powering digital experiences across several use cases.
5. Deployment
Low-code develops an app with a platform that is cloud technology-enabled and results in a seamless experience managing the application lifecycle.
Low-code platform is cloud-foundry based that offers customers out-of-the-box application resilience and scalability.
6. DevOps
Low-code can version, provision, and stage cloud-native apps and deploy to the cloud of your choice or on-premise. The app will reduce downtime with built-in monitoring and automated alerts.
Low-code App Development: Turn Your Ideas Into Smart Apps
Presently, 88% of companies are adopting low code app development, and 74% of those companies are integrating business lines into the application development lifecycle.
This is because low-code has a lot of benefits. With the shorter design and development lifecycle, your team will become more agile and enable you to shift resources to more innovative and strategic initiatives. Low-code mobile application development provides -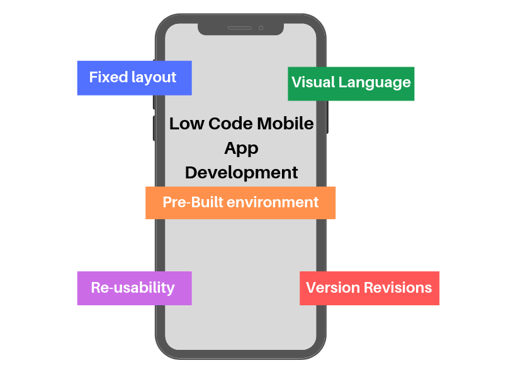 1. Fixed layout
The low-code mobile app development platform offers the ability to have a fixed layout and the option to review that entire template in a format where they can see how it will be actually deployed.
2. Visual Language
Low-code platforms have a visual approach. And because of this, it becomes easier for a non-technical person to understand every aspect of the code. It becomes easier for the developers to explain their coding decisions to stakeholders, ensuring faster integration than traditional code reviews.
3. Pre-Built environment
Low-code platforms offer a pre-built environment that eliminates the need to develop plumbing every time a developer starts a project or wait for weeks for an infrastructure. This time can be used to solve problems for which the Android or iOS app is being built.
A one-stop solution and ready to start interface for development also handles the problems otherwise faced by different operating systems.
4. Reusability
Low-code offer packages with reusable components that can wrap the custom code which makes it a native extension of the model runtime. Building reusable components not only make coding easier but also extends their expertise to business developers, who utilize these components.
5. Version revisions
The low-code mobile app development platform ensures best-in-class versions that can be normalize automatically and need no additional efforts to upgrade to new functionalities. Also, there are no tests and fewer changes that regular development requires.
Version revisions can closely be tied to user requirements defined at the Agile Project Management phase to make sure transparency across the product development by outlining what functionality has been delivered in which revision.

Low-code Helps Create Smarter Experiences
A low-code platform can easily serve a developer who needs a customized enterprise mobility solution to make a no-code business application even more useful.
A technology professional can borrow from traditional development to assist a power builder to turn out a low code app with greater reach for more impact across a broader audience.