Online Pharmacy Delivery Solution: Save your Pharma Business During this Pandemic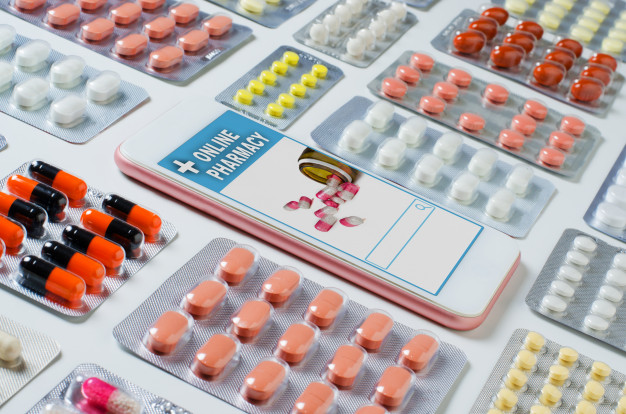 Because of the fear of the COVID-19 pandemic, consumers are in constant fear of the contagion, and thereafter avoiding going out even to buy groceries and medication.
Even though many consumers have already done panic buying from toilet paper to toothpaste. Most of the Brick and Mortar store owners are now shifting towards making their business digital to keep their business going and providing their consumers.
It has already been surveyed that there has been a record number of downloads in the past week alone by Apptopia. And in March it was noted that revenue was down by 19.6% year over year.
But now Pharmacy businesses are taking up digital steps to keep their business all going and in fact flourishing.
Online Pharmacy Delivery solution is a great way to keep social distancing, provide patients with their prescription medication, and also enhance the business growth.
According to Markets And Market, "The topical drug delivery market is expected to grow at the highest CAGR during the forecast period."
Based on the route of administration, the pharmaceutical drug delivery industry is segmented into oral, pulmonary, injectable, ocular, nasal, topical, implantable, and transmucosal drug delivery. The Topical Drug Delivery Market is expected to grow at the highest CAGR during the forecast period.
Growth in this segment can be attributed to the wide range of advantages associated with this route of administration, including convenience and ease of use, right dosage to the right place, painless and noninvasive delivery, superior spreadability, and enhanced patient compliance.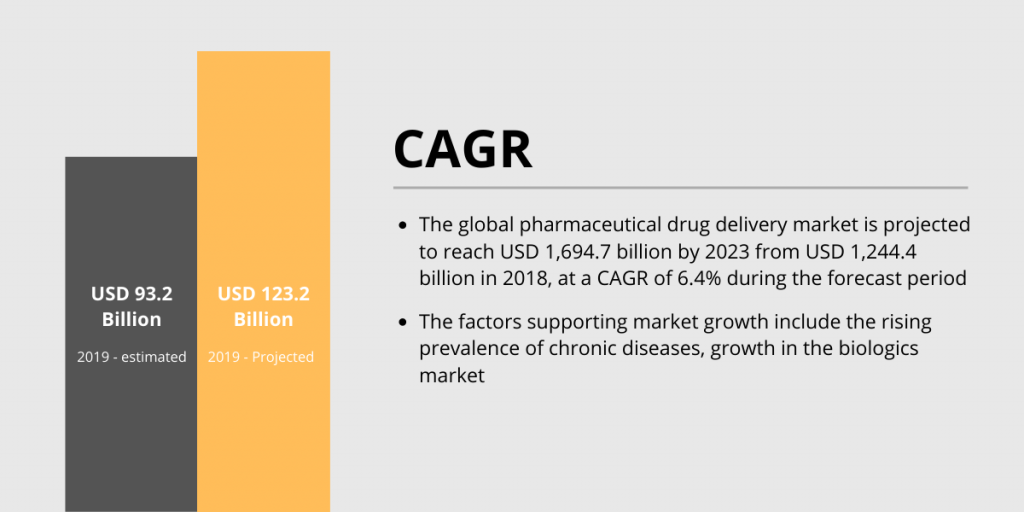 So, in order to be part of this leading market and serving your consumer during this pandemic, you will have to be accessible to them. Online Pharmacy Delivery App that can help deliver normal and live-saving medication to your consumer.
But before you get started, there are certain questions that you need to answer in order to build a successful pharma application.
What kind of Experience does the Pharmacy App deliver?
The global pharmaceutical drug delivery market is projected to reach USD 1,694.7 billion by 2023 from USD 1,244.4 billion in 2018, at a CAGR of 6.4% during the forecast period. The factors supporting market growth include the rising prevalence of chronic diseases, growth in the biologics market, and technological advancements & new product launches.
Your business needs to correctly deliver what your consumers are expecting. For example, your store delivers oral tablets. Then the pharma app should provide proper prescription detection, correctly recognizing the medication, and delivering it.
What is the Lifespan of the Pharmacy Delivery App?
Mobile Applications can be short-lived, users can use the app for once or twice, and then might uninstall it. This highly depends on your user experience and also the patient journey (rather his treatment journey). So, with the type of services or product you provide, you can develop your solution accordingly.
Is the Online Pharmacy Delivery App Trustable for the consumer?
According to a Deloitte study, "Health care apps developed by pharmaceutical companies are trusted by only 32 percent of surveyed consumers, compared to 76 percent for apps developed by patient communities.
So, you can partner with some trusted pharma companies that the consumers trust truly.

Must-have features of a Pharmacy Delivery App (but highly depends on your business model)
Medication Information:

Your online pharmacy store or app should provide all the information of the medication available, including their side effects, and consumption details. This will help your consumers take medicines in an informed way.

Online Chat:

There should be an online chat facility during your open hours so that you can guide and help your consumers about medication whenever they are confused.

Rating and Review:

Review and rating feature will help the customers to build trust and order medicines without thinking much.

Upload Prescription:

Some medicines could not be sold without a doctor's prescription. Allow your consumers to upload prescriptions so that they can purchase their medication easily.

Request for Medicine:

Facilitate your customer to request for a medicine which is not available in your e-pharmacy.

Suggest Substitutes:

When users do not get the required medicines from your store, give them the added advantage of alternative medicine or substitute so that they can make a purchase in case of emergency.
With the global situation being so critical during the COVID-19 the need for online pharma delivery has become important.
People need their medications to be it generic, live-saving, equipment, consultations, or any other kind of medical support integrating your pharma business with the right technical expertise, you can develop mobile applications both for end-users and medical institutes, and can strike the right balance between promotional value and a human touch.