How to Power Up Conversational Experience Through ChatGPT Integration?
Unveiling ChatGPT Integration: A Comprehensive CEO's Guide to Elevating Conversations. Explore the Power of AI-Powered Communication for Enhanced Efficiency, Innovation, and Business Success.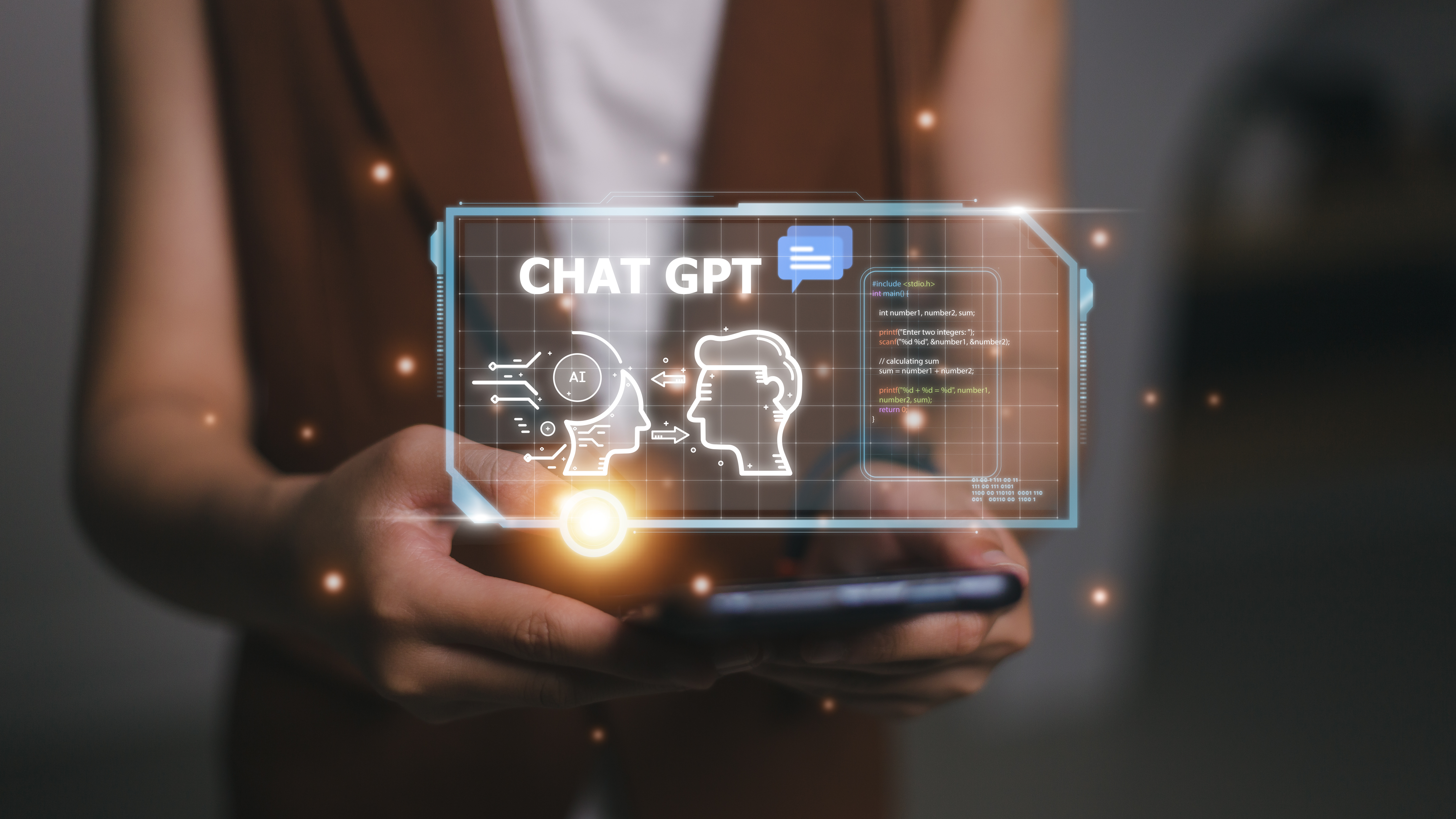 It feels like just yesterday when the idea of generative AI was confined to a small group of forerunner business executives, though even then, it sounded like a realistic integration was beyond the horizon. However, things changed like a shot.
In today's digital world, we find ourselves amid an explosive surge of interest in Generative AI, popular as ChatGPT.
"ChatGPT is a Large Language Model developed by OpenAI, based on the GPT (Generative Pre-trained Transformer) architecture" - an AI model that can create content based on the provided inputs.
Surprisingly, the public version of ChatGPT solely attracted a whopping 100 million users within just two months. Besides, Microsoft integrated OpenAI's dynamic language model, ChatGPT, into its Power Platform. This integration has opened amazing possibilities for businesses looking to leverage AI in their operations.
What CEOs Think About Generative AI (ChatGPT)
Despite the unprecedented rise in interest, big organizations and their C-suite are yet to completely unbox the excitement or explore the potential of generative AI (ChatGPT).
Besides, in a recent survey of Fortune 500 companies, merely 12% of forerunners curated generative AI (aka ChatGPT) as the technology with significant potential for their businesses in the next coming years.
Certainly, one would assume that organizations would willingly adopt any technology that streamlines daily operations and uphold employee productivity, especially the one that doesn't need any training or prior expertise.
So, what uncertainty circumscribes generative AI (ChatGPT)?
Mostly for decision makers and C-suite executives, ChatGPT will revolutionize the way they used to carry out operations. However, the question they encounter is how quickly to adopt it. Some challenges, like where organizations are at different levels in their digital transformation journeys, are valid. So, before riding the generative AI (ChatGPT) bandwagon, there is a need to focus on understanding the basics right, like migrating their data to the Cloud and establishing appropriate environments and processes to facilitate safe and convenient access to it.
But do you know what benefits you handhold by combining ChatGPT with your app?
ChatGPT integrations within the platform can empower your business to achieve higher efficiency, productivity, and innovation levels. This integration has proliferated as a powerful solution to optimize several aspects of organizational management.
Herein, we will help you understand why to integrate generative AI (ChatGPT) in your app. But first, let's answer the most pressing question - "How Do I Get the Most Out of ChatGPT"?
What are the Possibilities of ChatGPT Integrations?
Here's the Answer!
ChatGPT integration with ECM (Enterprise Content Management) systems
Establishing ChatGPT with an Enterprise Content Management system allows you to automate the content creation process, making it more efficient. This is important in storing and organizing a behemoth amount of corporate data. So, by integrating ChatGPT with ECM systems, you can leverage the significant benefits of NLP (Natural Language Processing) to optimize document search and retrieval.
The best part is that employees can simply ask queries like "find the latest version of the marketing presentation," and ChatGPT will intelligently identify the relevant document and answer you. This way, you save exponentially on the time spent searching for information, ensuring quicker decision-making and improving productivity.
This integration will help you with the following:
Improved customer experience
Ensuring the right message and information are delivered to the right audience
Optimize the content delivery process
Faster processing of customer inquiries
Saved time and money with minimized manual work
ChatGPT Integration with KMS (Knowledge Management System)
You have access to create automated conversations to reply to customer queries quickly and precisely. The Knowledge Management System integrated with ChatGPT allows your employees to seamlessly step into this wealth of information. Plus, your teams can access the ongoing knowledge base from within the chatbot and offer customers precise and up-to-date information.
All in all, this integration enhances employee training and self-service capabilities. As an outcome, this leads to faster onboarding, increased efficiency, and improved knowledge sharing throughout the organization.
This integration will help businesses with:
Faster response time
Improved customer response and efficiency
Minimized customer service operations costs
Precise answers to customer inquiries
Moreover, it allows your workforce to quickly access relevant information from your knowledge base to answer real-time customer queries. Fortunately, with ChatGPT, you can provide a better customer experience while saving your time and money.
ChatGPT integration with Contractual Agreements (document search, document workflow)
This refers to the comprehensive administration of contract management from the beginning to the completion by all the parties involved. Contract management is an important function for every business organization that requires document search, approval workflows, and version control.
You can easily streamline these processes by including ChatGPT within contract management systems, like the one implemented in Microsoft Syntax, Sharepoint Online, or Microsoft 365. Plus, your employees can easily use ChatGPT to build, manage, and track contracts. Also, you can quickly find contract documents, initiate approval workflows or retract specific clauses.
This integration will help businesses with the following:
Improves compliance
Optimize workflows
Minimize errors
Assure efficient contract management
Saves valuable time
ChatGPT integrates with other systems like CRM, accounting software, and ERP to ensure seamless contract management across several departments. Your organization will leverage benefits like improved efficiency and accuracy while minimizing costs related to manual processes.
Related Read: Exploring the Role of AI in Software Development
You must be wondering what are the benefits of these integrations, right?
Key Benefits of Combining Conversational with ChatGPT
Data Privacy and Security Compliance
Undoubtedly, data privacy and security compliance are prioritized by using robust measures that are already integrated with AI platforms to secure sensitive information, ensure confidentiality, manage data retention with compliance, and imbibe trust while meeting regulatory requirements.
Transparent and Manageable AI Environment
A reliable ChatGPT development partner prioritizes a transparent and easy-to-manage AI environment by addressing the challenges of the black-box phenomenon often related to AI systems. It includes a set of transparent algorithms, auditing mechanisms, and processes, ensuring consistency, transparency, compliance, and logical accuracy.
This way will facilitate troubleshooting and ensure seamless system operations, minimizing the risks of unforeseen errors.
Related Read: Harnessing the Power of OpenAI Models & Its Business Use Cases
Constant and Predictable Reliable Outcomes
A dynamic platform helps organizations in designing and testing virtual assistants and Conversational Business Apps that offer constant and predictable responses in a business context, removing inaccuracies. Eventually, this fosters trust and usability, ensuring dependable results and eliminating errors or incomplete information.
Ongoing Learning and Improvement
By integrating ChatGPT into your application, you can gather crucial user feedback and statistics. This collected data can be used to train and improve the model while bettering its performance over time.
Language and Support
ChatGPT supports numerous languages that appeal to a worldwide audience. This way, you widen your market reach and allow successful connections with users all across the globe.
Finally
The silence surrounding generative AI (ChatGPT) is nothing especially new in the business world. We've seen this pattern repeating every then and now - an exciting innovation emerges, and businesses recognize its potential to disrupt the industry, but they are a little reluctant to embrace it because of some valid reasons (that may not be as significant as they initially appear). Turning the pages back, the same scenario happened around cloud services.
But you made a bet and turned the table, right?
After all, history has proven that time wasted can result in losing ground to competitors who are spearheaders of change. So, exploring the potential of generative AI (ChatGPT) from its early stage can be exceptionally valuable, especially when you handhold the magic wand to mitigate any potential threats.