6 Top Reasons to Stop Thinking About Freelance App Developers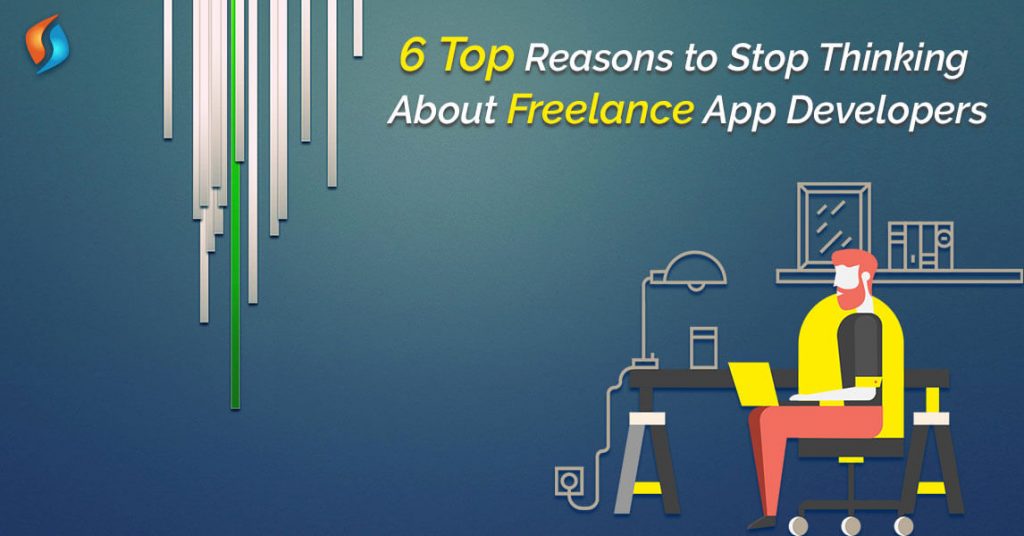 Finally, you have drafted all the 360-degree ideas for your new mobile application.
With it, you have strategized a master plan to market the new app and generate leads that will convert into customers over time.
You feel so strongly about your new mobile application, but all of a sudden hit the ground wondering, "Will it be implemented in the way you want?"
Well, we understand your concern. Moving into mobile app development stage unprepared can lead to brand-damaging mistakes. Moreover, it can drain out the money you invested in it.
So, hiring a successful and top mobile app developer is the most important decision as he will be the one spilling the beans on, "How to make the next million-dollar app".
Hiring decision is the most intense one
But, do not worry we have simplified it.
Someone is going to develop your android or iOS app. Given the complexity of the tasks, we assume that you are not going to do it yourself, but instead, you will hire an expert mobile app developer.
Hiring can be done in three ways:
Employing an in-house developer
Contracting with a freelance mobile app developer
Partnering with a Mobile app development company
Well, talking about the first option, let's consider that you cannot hire an in-house mobile application developer as you do not have the expertise to judge his technical knowledge. Here, we are not considering a desktop application. So, this pick is out of the picture.
Now talking about Freelancer and an Agency, let's compare the different aspects of Mobile Application development, such as confidentiality, commitment, time and cost management, and some more to determine the best match.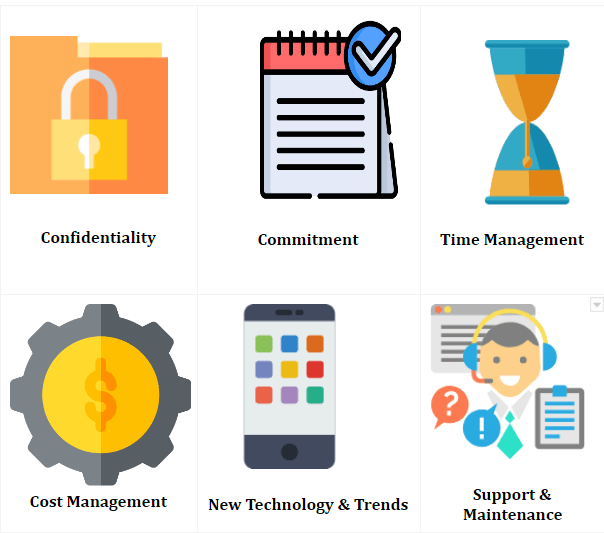 Freelancers VS Agency (Infographic)
1. Confidentiality
Freelancers: The Big Steal Horror
What? Is this serious?
Yes, this is true; everyone has seen the Social Network Movie or might have heard about the early days of Facebook. The Winkelvoss twins hired Mark Zuckerberg to develop a website for them; he turned around and created Facebook.com
Few more good examples:
Till now it is unclear whether Apple stole GUI from Xerox or not.
Some say Alexander Graham Bell bribed the patent officer to receive details of Elisha Gray's invention – the telephone.
Both Tesla & Marconi worked on the radio, and the patent was first assigned to Marconi, but then transferred back to Tesla.
Twitter is said to copy their product idea from another company called TechRadium
So, to avoid being part of this list you can choose not to reveal the essential product details. But as the idea gets more and more real during the course of your work you will have to reveal further details, getting the app at risk.
Agency
Choosing services of an established mobile app development company over a bunch of freelancers is the best fix because the former values its reputation in the market and also has no interest in letting you down, while freelancers usually worry less about such things.
Also, Agencies usually sign an NDA (Non-Disclosure Agreement). The agreement clearly states that any violation of Confidentiality will have a monetary consequence and the client is also entitled to apply to the court to prove that the information was stolen.
2. Commitment
Freelancers: They Vanish
When hiring a freelance app developer you hire a person who trades their personal time with money. When they do this, the minimum investment is from their end, neither do they have an infrastructure nor a team on the stake.
If the freelance mobile developer gets bored, find a better-paying client, go on a holiday, get sick or simply decide to stop working, he will simply leave your business out in the cold. If the freelancers are not very professional, they can simply discontinue a relationship with no specific reason.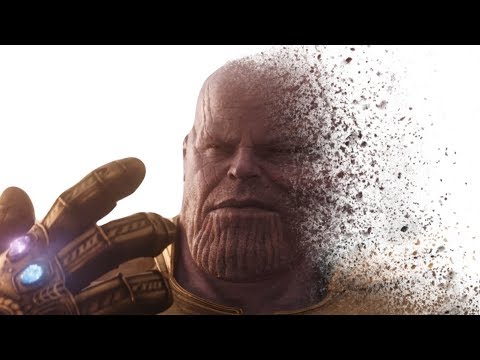 Agency
In order to develop a quality product, you need more than one person. When working on a project like mobile application development you'll need experts who can help contribute ideas, create UI with great user experience, review the code and test the app. This can only be done if all the professionals are under one roof.
Contacting a mobility service provider company will give you the option to not only choose from a selection of iOS and Android developers, but you could also hire the entire outsourcing team.
3. Time Management
Freelancers
Hiring a freelancer is a very time-consuming process. You will have a lot of choices and this is the foremost problem. Once you post a job requirement, get ready to be bombarded with hundreds of automatic resume submissions. And when you shortlist some of the choices you get confused between unique experience vs best rating.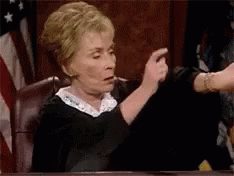 Agency
Unlike freelancers, you can easily look for a reliable mobile app development outsourcing company in a matter of hours. And easily talk to them about your mobile application requirement without wasting any time.
Also, during the development phase, the agency has fixed deadline deliveries they make sure not to miss timelines as it hampers the company's and the client's time and cost.
4. Cost Management
Freelancers
Under any circumstances, a freelancer app developer is likely to have low hourly costs than a mobile application development service provider. But this doesn't mean the project will cost less if you hire a freelancer.
A person who has several tasks in his plate from coding to communicating with the client and constantly switching to selling will very likely require more time to complete each task. And more time means more money in this industry. Also, not to forget the errors and screw-ups that are inevitable become additional costs for a client.
Agency:
A mobile app development solution provider has more opportunities to stay concentrated. For instance, mobile application developers spend at least 90% of their time coding. In addition to that, a freelancer will require more time to deliver your project than an agency. This is because, in organizations, different experts can carry out their tasks in parallel, which shortens the development time. But also consider the fact that the development company is able to even save you money in case of the fruitful long-term cooperation.
Additionally, hiring an outsourced mobile app development organization can reduce your development cost significantly but will not hamper the quality of your mobile app. No matter it's an Android app or iOS app.
"Currently India is one of the leading outsourcing mobile app development countries with an average price range is only $30 an hour and a price range from $10 to $77 an hour. And North America charges the most – $150 an hour, with a price range from $10 to $250 an hour." - Source: Business of Apps
5. New Technologies and Industry Trends
Freelancers
Most of the freelancers in the market are not aware of the new edgy upcoming technologies and trends and do not realize the "Who's who" in the market to network effectively. As there's no one to them who to pay attention to, they need to do that on your own. There is always change happening in the industry and most of the mobile app freelancer developers learn about a single technology or platform and try to run their life on it.
Agency
Since new technologies are evolving with the changing time, the professional company can offer up to date contemporary solutions that freelancers might fail to do so. Organizations are always aware of what all is happening in the market to stay in the business.
6. Support & Maintenance
Freelancers
Freelance developers need to be quick and agile. They complete one project and are on to the next one. Most of the time freelancers usually don't stick around for maintenance or further development. So if something goes wrong with the development and the code has bugs, then you have to look for others to perform fixes and maintenance.
Agency
Professional mobile app development companies do not only develop mobile apps but also maintain and get business for their clients.
For them, long-term relationships do not mean only new project's development, but also the constant maintenance of current products, regular updates, and bug fixes, and maybe even adding some additional functionality.
To conclude, there isn't much of a comparison of freelancers vs. agencies. If you want to build something serious and successful for the market, the freelancers are a dicey bet to make, with only a few exceptions.
As we have already discussed - Freelancers have to perform so many roles at once that it is nearly impossible to be really good at any one of them. Their experience, no matter how big, cannot match that of an experienced mobile app development team.
The lower hourly rates do not guarantee you will pay less for the entire mobile app development. And it won't be so easy to scale your project with freelancers, as with a mobile app development service provider. So making the choice is up to you, but if you are considering hiring an outsourced mobile app development company, consider these five key questions before you get started with the hunt.
5 Key Points to Consider Before Partnering with an Agency
1. Identified the objectives of your mobile application?
This includes identifying the needs and solutions of your mobile application development. For this, you can ask these questions to your internal team.
What do you want from your new mobile application
What uniqueness does your app have in order to be successful
Who is your target audience
Laying out your needs clearly can help an agency to clearly pitch and develop a tailored proposal.
2. Are your internal stakeholders aligned?
Internal stakeholders' approvals and objectives should be considered into every phase because failing to do so can cause major complication down the development.
3. Who is going to manage day-to-day relationship with the agency?
Planning internal communication process will keep your team focused and foster efficient project progress. So, assign a Project manager who keeps all the stakeholder's decision align and also keeps eyes on the daily progress.
4. What kind of maintenance is required?
If you do not have an expert to manage your mobile app in the long term. Then, talk to your agency about the kind of maintenance that they can offer. Failing to do so can result in missed opportunities after launching your app.
5. Have you developed a realistic budget for your project?
When establishing a budget for your mobile application development, it is important that you account for every phase, technological and human resources required for the development of your project.
Partnering with an Agency might sound daunting if your organization has never done that before. But by laying proper groundwork you can ensure a rewarding and productive partnership.
Summing it up
Well, every rule has exceptions.
A freelancer developer can be a practical resolution for you if you need to develop something very simple. An outsource specialist can be the best fit for a team whose developers lack a particular skill. And, a full-fledged mobile app development team can be suitable for an organization who want to develop a mobile app from scratch. The requirement can change according to your mobile application development needs. So, smartly list down your requirements and make the final call.