Top 9 RPA Providers of 2022 in the USA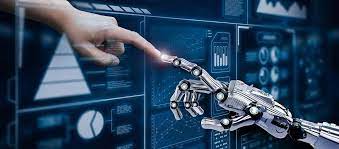 RPA has been in existence for a quite long time and it is now expanding by leaps and bounds as businesses are looking for more innovative ways to automate their business processes with accurate decision making.
Robotic Process Automation is an essential fusion of automation and cognitive technologies like Artificial Intelligence and Machine Learning that have the power to streamline rules-based repetitive business processes, enabling bots to make humanlike intelligent decisions.
For this reason, RPA has become a game-changing technology that is disrupting the conventional business landscape.
However, the integration of RPA with the legacy systems determines the scope of RPA and its ability to drive great revenues for the businesses.
So, the selection of the right RPA provider who can understand the unique business requirements and cater to the needs plays an important role in the successful implementation of RPA solutions.
Enabling organizations to choose the right RPA provider to work with, I have crafted a list of the Top 9 Most Popular RPA Providers of 2022.
This list consists of skilled RPA Providers with industry-rich experience, technically adept teams, and a proven record.
9 Most Popular RPA Providers of 2020
Here is a list of top RPA providers in the USA for your reference. Find the best one that matches your requirement and start automating your routine high-volume tasks seamlessly.
UiPath provides all core capabilities. It provides support for Citrix. It is user-friendly for non-developers too. It can handle complex processes. And this tool is perfect for any size of business.
Benefits:
It provides security by managing credentials, providing encryption, and access controls based on the role.
It can automate faster. Eight to ten times faster automation through Citrix too.
It provides an open platform.
It can handle any process, in any number, irrespective of its complexity.
It requires less coding.
Founded: 2005
Industry: Across Industry
Headquarters: New York, United States
Signity Software Solutions is known as one of the best Robotic Process Automation providers across the globe as they offer AI development technology as well as robust RPA solutions. Depending on the kind of support you need, you can choose between desktop automation for web and desktop tasks or enterprise automation.
Signity sets itself apart from other RPA providers by taking a customer-first approach. The idea is that every tool you can access with Signity is intended to make your human employees' lives easier.
Benefits:
It provides attended and unattended server automation.
It will help you in automating mundane tasks, Compliance adherence, and upsell.
This system is made for employees from the back offices, Finance, HR, etc.
It provides cloud-based and on-premise solutions.
Founded: 2009
Industry: Human Resources, Manufacturing, Finance & Accounting, E-Commerce, Telecom, Custom Solutions.
Partner: UiPath
Headquarters: New Jersey, United States
Kofax can work with any application virtually. Coding skills are not mandatory for this tool. It can process data from any website, desktop application, and portal.
Benefits:
It does repetitive tasks efficiently.
Intelligent tool for monitoring and optimizing the processes.
It can be managed centrally from a server.
Easy to integrate with Kapow Katalyst Platform.
Industry: Manufacturing, Finance & Accounting, E-Commerce.
Founded: 2005
Headquarters: California, United States
Softomotive is another RPA provider that helps companies put their repetitive tasks on autopilot. In particular, the Softomotive software aims to offer the smoothest RPA journey possible by giving businesses the guidance they need to start small with their AI solutions and gradually ramp up.
Industry: Human Resources, Manufacturing, Finance & Accounting, E-Commerce, Telecom.
Founded: 2005
Headquarters: Spitalfields, London
Another leading RPA provider Pega offers business process management, customer relationship management, and digital process automation all in a comprehensive package. To streamline and enhance your company's operations with state-of-the-art technology, look no further than Pega.
Industry: Across Industry
Founded: 1983
Headquarters: Massachusetts, United States
EdgeVerve is another provider in the industry that wants to give every business the power to benefit from Robotic Process Automation with its intuitive AssistEdge solution. This end-to-end automation offering helps businesses of all sizes automate crucial tasks in their workforce. AssistEdge comes with process discovery, RPA, and orchestration functionality so that you can manage your entire automation journey from a single interface.
Industry: Across Industry
Founded: 2014
Headquarters: Bengaluru, India
Automation Anywhere is a dedicated RPA company. The company offers a wide range of simple and engaging solutions for building robust RPA systems. This includes their IQ Bot, BotFarm, Bot Store, and Bot Insights.
According to the Automation Anywhere team, it's the company's goal to deliver RPA solutions that any business can use with ease. Also, with Automation Anywhere, you get enterprise-level technology with consumer-level ease.
Industry: Across Industry
Founded: 2003
Headquarters: California, United States
Founded in 2001, Blue Prism claims to have invented the term Robotic Process Automation. It offers a software platform to help organizations develop a digital workforce while making business operations more agile and cost-effective.
Industry: Across Industry
Founded: 2001
Headquarters: Warrington, United Kingdom
HelpSystems is introducing companies to all backgrounds to the benefits of RPA, with their state-of-the-art automation solution.
The HelpSystems platform ensures that businesses can create comprehensive and intuitive robots that communicate with their existing business systems and applications to reduce the burden on their human employees.
Industry: Across Industry
Founded: 1982
Headquarters: Minnesota, United States