First Independent Mobile-Based Racing Platform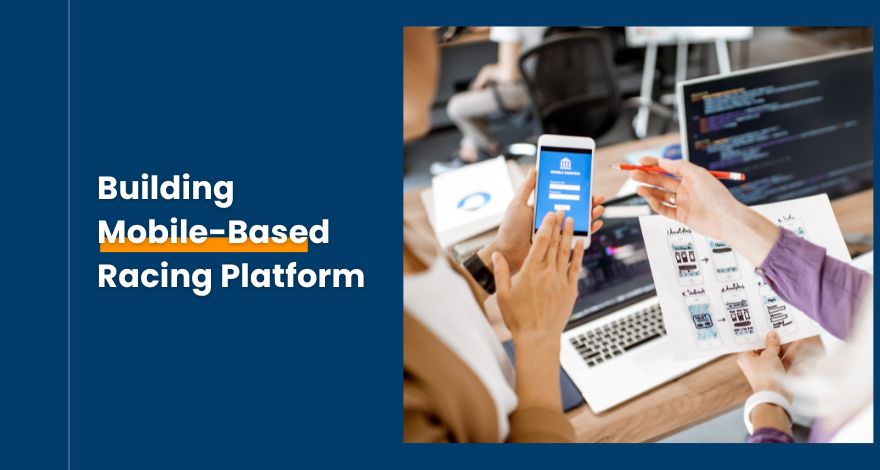 Embarking on the ever-evolving landscape of mobile app development opens doors to a world where ideas transform into interactive realities at the swipe of a screen.
Whether you're envisioning a game-changing utility app, a seamless e-commerce experience, or a revolutionary social platform, mobile app development stands as the catalyst for turning digital dreams into tangible, handheld solutions.
At Signity, our dedicated team specializes in the creation of exceptionally innovative mobile applications tailored for diverse industries. We take pride in delivering innovative custom web app development solutions that transcend the ordinary.
First Independent Mobile Based Racing Platform
Our expert team developed the first independent mobile-based racing platform with numerous circuits for car racing sports activities. This platform provides unique and state-of-the-art facilities to racing enthusiasts where they can record their laps, organize a track, and invite friends and peers to participate in the tracks with social sharing, live feeds, and many more.
Concept of Car Racing
Auto racing is among the most popular sports in the world. Elite racing series, such as Formula 1, NASCAR, IndyCar, and the World Endurance Championship(WEC), attract international fan bases, year-round media coverage, and billions of dollars in sponsorships, promotion, and industry investment.
About the Platform
The platform brings novelty to racing enthusiasts. This platform enables racing enthusiasts to add their cars, record their race during the laps, create track-related events, invite other users to the racing event, and share their laps on social media. The platform also offers a messaging facility and view lap and curve-related analytics. However, creating events and inviting other friends to events may not be free. They have to pay to leverage these facilities.
Features of this Mobile-Based Racing Platform
User Type: Consumer (Android & iOS app)
| High-Level Modules | Sub-Modules |
| --- | --- |
| Splash Screen | Overview of the app (3-4 screens) |
| Registration | Email, Password, Facebook Login, Google Login, Forgot Password |
| Home Page | Home Icon, Feed Icon, PT Icon, Performance Icon, Track Buddy Icons, Friends Online List, News (including lap videos) |
| Feed | List of Lap Recording, Like, Share, Comment, Best Lap & Current Lap Time Stamps, Recordings, Caution Slides, View in Landscape Mode, Best Lap Time, Current Lap Time, Speed, Steering, Throttle, Brake Information, Lap Map, Driver Video Window |
| Profile | Profile Image, Email, Phone, Password, Edit, My Post, Analytics, Garage, Friends, List & Grid View |
| Garage | Car Info, Select Car, Add a New Car, Add Car Manufacturer Logo, Car Model Details, Upload Car Image, Save Car |
| Racing Track Info | Track Photo, Place Temperature, Track Image, Track Map Layout, Other Track Info, Fastest Pilots in the Track Info |
| News | Lap Recording of Various Users, Lap Recording of Friends |
| Performance | Performance Records on Different Tracks, Show Records on yearly basis, All Laps, Share and Post Video |
| Post Video | Select Video, Edit Location, Preview, Add Description, Driving Mode, Fastest Lap, Current Lap, Start, Video Recording, Lap Curve & Analytics, Lap Recording, Lap Map with Car Positioning |
| OBD | Connect OBD with Bluetooth, Recording Settings, Vehicle Information, Tires Information, Location Information, Camera Selection, Lap Time Activation, Timer, Fastest Lap Time, Previous Lap Info, Stop, Current Lap Time Ongoing |
| Track Buddy | Messages from Friends, Search Friend, Track Day, Upcoming Events, Invitations, Organize Track Day, Track Day Title, Choose Track, Invite Friends, Enter Message, Calendar, Choose Car, Overview, Notifications |
User Type: Admin (Web Panel)
| High-Level Modules | Sub-Modules |
| --- | --- |
| Login | Email, Password, Forgot Password, Enter New Password, Confirm Password |
| Dashboard | To Be Determined (TBD) |
| User List | Name, Email, Mobile, Status (Active/Inactive), Action (Add/Edit/Delete) |
| Car Info | TBD |
| Lap Info | TBD |
| Posts | TBD |
| Events Created | TBD |
| Add Tracks | Track Name, Track City & Country, Track Image |
Why Choose Signity for Your Mobile App Development Needs?
Idea Exploration: If you have a concept in mind, we can work with you to refine and enhance it. If not, our team can assist in brainstorming creative app ideas that align with your goals.

Design Excellence: A visually stunning app is a key to user engagement. Our design team ensures that the interface is not just functional but also aesthetically pleasing.

Development Expertise: Our developers have expertise across various platforms, ensuring that your app performs seamlessly on iOS, Android, or both.

User-Centric Approach: We prioritize user experience. Our development process involves user testing and feedback loops to create an app that users will love.
Ready to Bring Your App Idea to Life?
Let's discuss how we can turn your vision into a high-speed reality.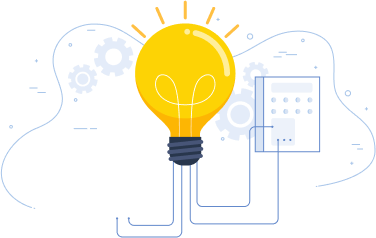 Let's collaborate to turn your vision into a reality that stands out in the competitive app market. Reach out to us, and let's discuss how we can bring creativity, innovation, and excellence to your mobile app development project.