How to Build a Better Business with Outsourcing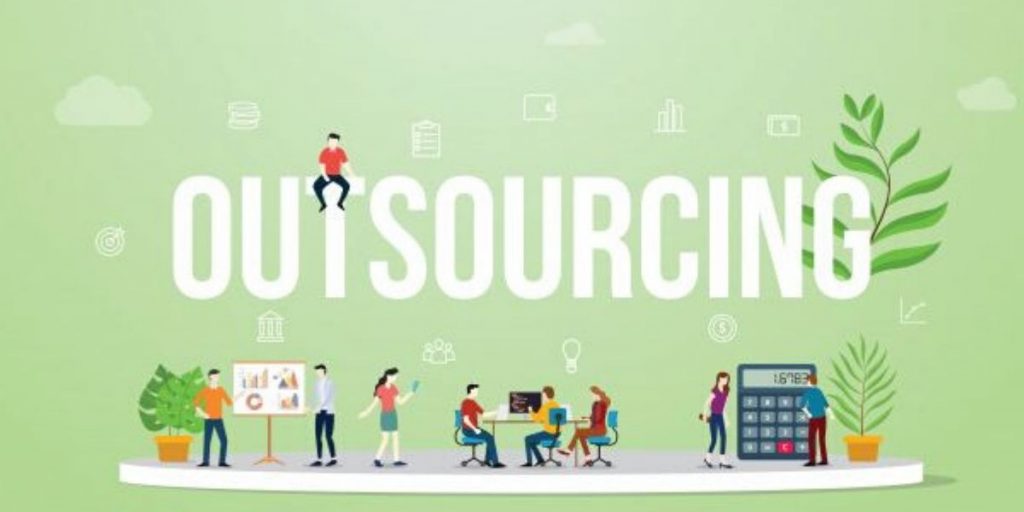 Control is the first thing that most entrepreneurs feel is important for their businesses to succeed. It is understandable as they literally did build it from scratch. So, it is natural that old habits die hard, so they like to manage the smallest of tasks to the largest projects.
But there is a difference between looking over things and micromanaging. It can be inefficient and even destructive in the long run. Delegating work is important, so you do not decrease your efficiency by focusing on mundane tasks and focus on the bigger picture instead.
This is precisely what outsourcing is for. Instead of hiring an entire IT team for your business where you'll have to interview, shortlist, and then keep them on your company's payroll, even after the project is done, you can simply outsource your requirements to a custom web development company. Not only is it cost-effective, but it will save you a lot of time and cost on infrastructure.
Nowadays, more and more businesses are thinking about and going ahead with outsourcing. The main reason is that it's cost-effective. Companies do not have to spend on resources and infrastructure after the project is done.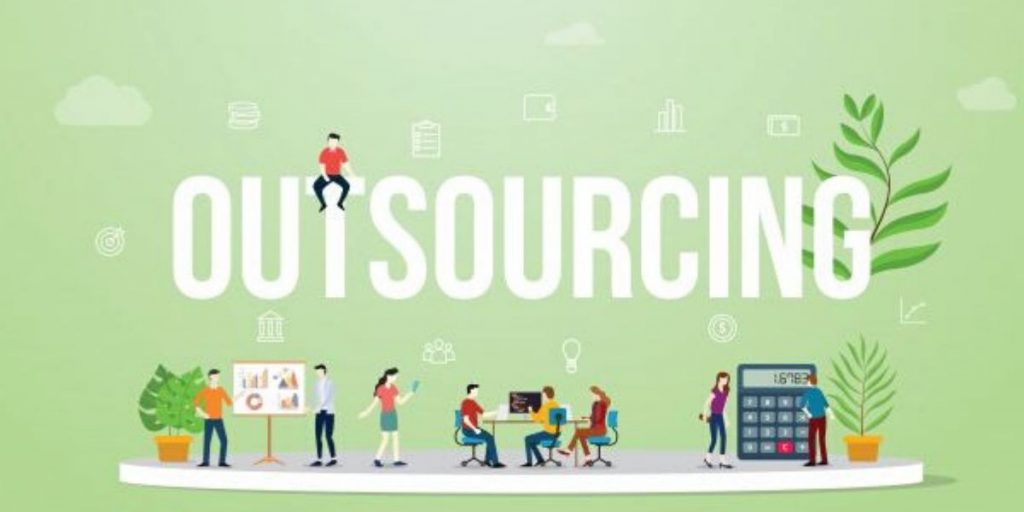 Why Outsource
People generally outsource to give an edge to their companies that will help in increasing efficiency and producing quality output at a low cost. But it's no game to jump in and straightaway delegate work to an offshore development team. There are risks involved in giving the reins away to a people you can't physically interact with and are basically a stranger to you and your work. But if you find and hire an outsourcing team that understands your business. The most obvious reason to outsource is to reduce operating costs. However, the list doesn't end here as there are many more that help proves how beneficial outsourcing is for businesses.
Tasks for which you don't need a full-time employee:
While building a website for your business if you hire a full-time web developer, you'll have to keep him on the payroll even when he has completed the work. If you outsource for the same task, you'll only pay for the services you need. You can hire an outsource team or a freelance developer depending on the task After the project is done and you need any updates; you can either make a contract that includes it or ask to outsource IT services to get the job done where you'll pay only for what they'll render.
Misconception that only large businesses need to outsource:
The size of a business has nothing to do with outsourcing. From small to medium-sized enterprises and big sharks, all can benefit greatly if they learn which tasks they should outsource. In small businesses, you might not have the space to set up the infrastructure required for a large workforce. They can operate on a small scale without cutting back on the workforce by not outsourcing. They won't need to keep track of payroll, human resources or IT infrastructure, etc.
Monotonous tasks can be outsource so that in-house team can focus on core operations:
If your core business is design and marketing, then it's better for your business that your core team should focus on that. Monotonous and repetitive tasks like inventory management, data entry, and routine update can be outsourced. They just take the time that can be used in key services for better ROI.
Outsourcing can help increase productivity:
Operating with a small but productive in-house staff and an outsourcing team to back them up can help increase productivity by ten folds. Your team will be able to deliver more outputs to your clients because they will solely focus on their goals and not the tasks associated with them.
Outsourcing makes it easier for businesses to grow at a less cost and less time compared to hiring a full-time resource for mundane routine task:
If you outsource, your in house team and the offshore team might need to work on different time zones. It doesn't have to be a bad thing. You can set up a process by delegating tasks to your offshore team before you leave work. When you and your in-house team is not working, your offshore team will start their day. You get more than 16 hours of work in a day at a low price. This way, you'll already have all the prerequisites or tasks that are to be done before you start your day. It will increase productivity and reduce buffer time.
If you follow the right steps to choose which individual or team you should work with, you can get highly skilled individuals with specialized knowledge to work for you at a lower cost.
Professionals prefer to work freelance, as it gives them the freedom to choose their working hours:
Work hour flexibility is one lucrative benefit of freelancing, and businesses can take advantage of it by outsourcing tasks for their projects. They can get a professional's expertise without hiring developers and professionals full-time. E.g., Outsourcing a financial analyst is a better idea than hiring him/her full time as he may not be able to afford him full time or need his services only once a month.
Questions to ask yourself when you outsource +When to outsource:
Timing is really important in the business world. The market is volatile, and today's trend might lose charm within minutes. It's the same with outsourcing; you need to ask yourself some questions before diving in headfirst. The first step will be to define your business's core operations. After asking these three questions to determine if it's the right time for you to outsource.
1. Is the task that you want to outsource a primary service of your business?
If the answer is yes, then don't outsource it because it is your business's After all, it's your business' top-tier service/ offering to your customers. You are supposed to be good at it and better than your competitors if you want to stand a chance in the market. You should only outsource tasks that are secondary and are preventing you from focusing on your core operations.
2. Do you need service full-time?
For digital marketing agencies and media houses, a graphic designer is important. A help desk software or data entry executive is not. You should only outsource tasks that you do not need full time in the office, like clerical, consultations, IT, CS, etc.
3. How much less would it cost you to outsource this task instead of accomplishing it in-house?
At the end of the day, it's about operational cost cutback. If the task can be done by existing manpower without hindering their work, then it's all good. But if outsourcing is cheaper without compromising the quality, then do that instead.
The answers to the above three questions will help you determine whether you need outsourcing for your current business setup. Don't just follow the trend and start outsourcing. First, identify your needs and analyzing the setup, in-house or outsource, that works for your business. This will help you reap better benefits for your money and time investments.
Tasks and Projects you can outsource
Outsourcing provides a large pool of talent at your disposal. It doesn't matter what the task is. From web developer, customer service to a virtual assistant, or graphic designer, you will find tons of freelancers that will be ready to work for you. You will get to shortlist them, and then you can select the best person that fits the profile perfectly. Some of the most common jobs/tasks that people outsource for are mentioned below:
1. Web development and IT support:
A freelance IT team means that you don't have to worry about data protection, software implementation, network system setups, and troubleshooting, etc. Are all handled by the outsourcing team? Apart from that, you'll have access to IT resources that you have in the house, without additional cost.
2. Customer support:
Customers are the most vital part of any business, and it requires the utmost attention. If you outsource your customer support desk, then your customers will have access to reach out to you even when you're not actually in the office.
3. Consultation services:
Consulting experts from time to time is good for business but bad for your bank account if you plan to hire one. Instead, you can outsource someone with the credentials at a lower price. You'll only pay for what you needed help with, not hiring them full time, so it'll be easier on your pockets as well.
4. Payroll accounting:
Payroll and accounting are time-consuming. Although it's done every month, your business will not be affected if you outsource. You can outsource payroll staff to handle taxes, compensations, and other procedures so that you can focus on operating your business.
5. Legal services:
Hiring a full-time company lawyer is not feasible for a lot of companies, especially small scale startups. It's better and cheaper to outsource a legal team as and when the situation demands.
6. Data entry:
Inventory, cataloging, and other repetitive tasks are better off delegated to an outsourced person or team. You'll get the job done accurately and save time, money without wasting effort on your team's part.
This is just a small list of things you can outsource if you want. Companies are outsourcing complete projects, too. You just have to make sure that the benefits and costs of your investment are worth it.
Steps to find the best outsourcing partner/team:
All the risks associated with outsourcing can be eliminated if proper steps are taken to choose the right web and mobile app development company in USA. Nobody wants to get stuck with a team that is not worth their time and investment.
Do not go for just cheap labor, low rates won't matter if the output is not up to your standards.

Browse through multiple outsourcing sites to get an idea about the rate for the task you want to outsource. Check their ratings and reviews; it's possible and find the best people that can help your business grow.

Communication is the key to work harmoniously with any outsourcing company. State your expectations and goals clearly and relay the tasks you want to delegate. It will help avoid any future misunderstanding that might occur.

Give a proper brief and context of the project. It will help align your visions. Do not just give vague instructions like " Make a beautiful design." Try to be more specific about your vision and likings.

For streamlined workflow, deadlines and workload are really important. Make sure you explain them clearly before you start delegating tasks.

Try to set up a work management system for you and your offshore team with checklist and all their KPI's and deliverables.

Make sure you have an idea about what's going on. Maybe a monthly report to glance at the status updates etc.

Avoid micromanagement. Since you have selected them, we have no doubt that they must be good at what they do. So give freedom of movement about how they do things. The whole point will be lost if you start micromanaging the outsourcing team.
Hope the above-mentioned steps gave you an idea about the nicknacks of outsourcing that you can use to your advantage. If you have decided to outsource, then remember it's not just about the cost, but quality, timeline, and security will go hand in hand.