Why Use CRM Analytics Tool to Track Your Company's Goals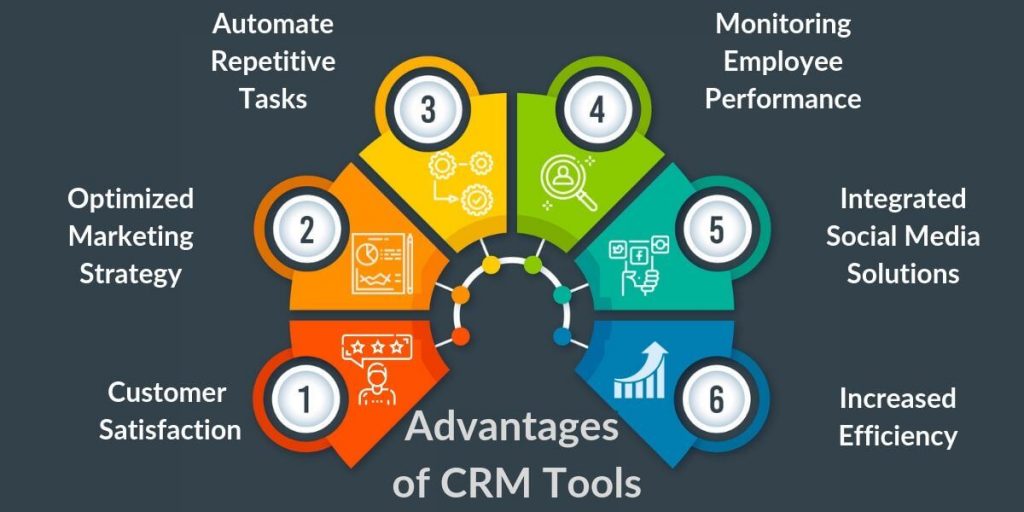 In any business, there is only one boss – the customer. No matter how big an organization is, the customers can change its fate by simply deciding to spend their money somewhere else.
Customer Relationship Management (CRM) plays a crucial role in understanding who your customers are and what they want. It is about identifying their needs, understanding their behavior, and adapting to the changes.
CRM analytics tools offer insights into areas like customer service and sales performance. For example, you can use Salesforce consulting services in your organization to expands its reach.
Advantages of CRM Tools
If you are yet to use any CRM tool, then maybe you should consider investing in one! Here are some advantages that the CRM tools offer to track your company goals:
1. Customer Satisfaction
As mentioned in the beginning, customers are the key to success in any customer-focused business. You are successful as long as the customers are satisfied. And here, the CRM tools help you the most. To begin with, CRM tools automate all your customer support operations. You can reach customers on the phone, social media, live chat, and email by Zoho CRM implementation in your system. From welcome messages, service to check out, CRM tools allow you to track each and every customer interaction. This results in more pleasurable and personalized customer experience.
2. Optimized Marketing Strategy
CRM analytics tools provide you with crucial data regarding customer behavior and things they are looking for. This makes it easier for you to conduct a marketing campaign. The CRM tools can also help you in designing these campaigns. Data gathered from these campaigns can further boost your marketing strategy.
3. Increased Efficiency
The CRM systems combine a different set of practices, methods, and tools that can track customer activities and evaluate their behavior. The CRM tools help the customer executives to react to customer queries and concerns more quickly as well as efficiently. This does away with the problem of double entry and errors, making the process more efficient.
4. Monitoring Employee Performance
CRM tools can provide the business owners with information on the performance of his employees and thereby develop strategies to assign them in tasks. As a business owner, you can monitor the schedule of your employees and compare who is handling the most and least number of customers or closing the most or least number of deals. The new CRM tools empower the admins to award top performers with bonuses, awards, or even promotions.
5. Integrated Social Media Solutions
Today, most of the CRM tools come integrated with a social platform. This allows you to manage multiple accounts from a single platform. Utilizing these can provide you with great potential as well as opportunities. Many businesses use social media platforms as an effective marketing medium to reach out to potential customers.
6. Automate repetitive tasks
CRM are designed to take the burden of repetitive tasks. With cloud CRM solutions, hundred of smaller tasks can be handled in a matter of seconds. Tasks like - filling out forms, report creation, and some minor legal issues can be addressed easily. This helps your employees to keep their time for more humanized and focused work, such as research and analysis.
For a business, gathering of customer's data and its analysis is a continuous and repetitive process. Decisions based on customer data and feedback become better and more accurate over time.
Some more key features of CRM analytics
Collecting relevant information about your customers from various sources and platforms to build a knowledge base for your organization.
Analyzes customer database to prepare report to improve customer relationship and interaction.
Segmentation of customers and run more customer centric marketing campaign in order to increase sales.
Predictable analysis for customers that purchases one product could buy another product.
Monitoring customer events.
Predict the probability of customer defection.
Assists C-Suite to do better financial forecasting and management planning.
CRM is no Longer for Big Enterprises Only!
CRM tools are enterprise exclusive – this is a common misconception that many small business owners share. This may have been true a decade ago. However, modern developers address small businesses as their ideal audience. Moreover, they are reasonably priced and simple to use!