Five Must Ask Questions While Building a Travel Portal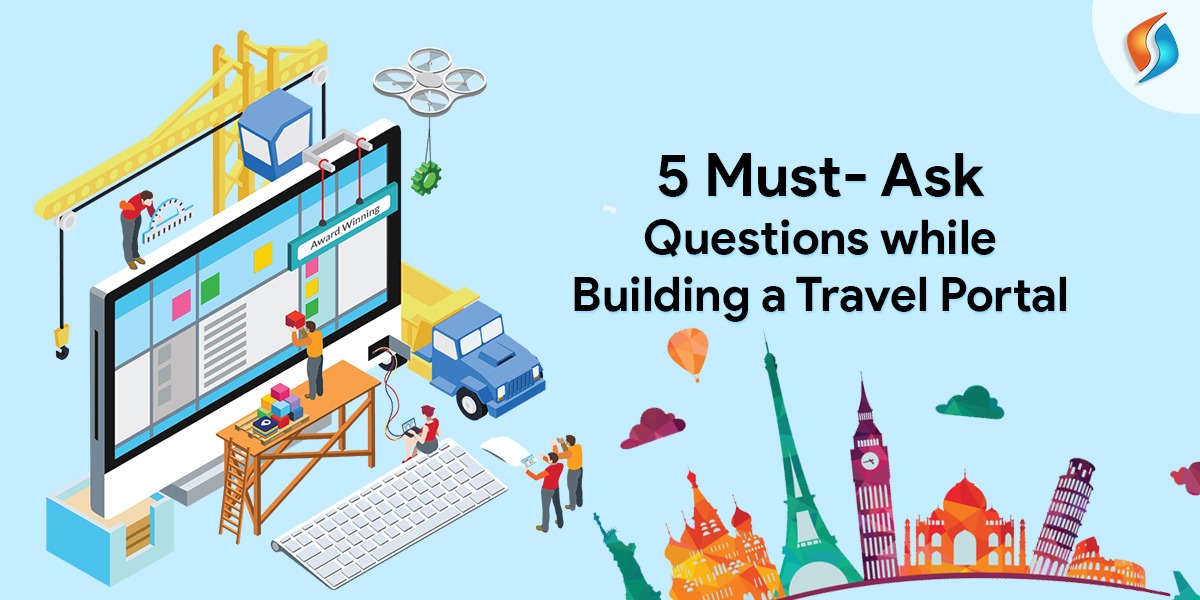 "To roam the roads of lands remote, To travel is to live."- Hans Christian Anderson. Travel is as good as it gets when one looks for exploring the world as well as the self. The players in the travel industry in the present scenario faces cutthroat competition, and it would not be the least bit wrong to say that it is highly saturated. It's going to be one hell of a bumpy ride to stand out a mile in this industry, characterized by ferocious competitors at every nook and cranny. And to achieve this end, the travel portal development company plays a very crucial role. According to a study, 94% of people didn't trust a site owing to its bad design. It explains the gravity of the situation. And it is a sign for you to take urgent actions before the ship sails and you remain left out.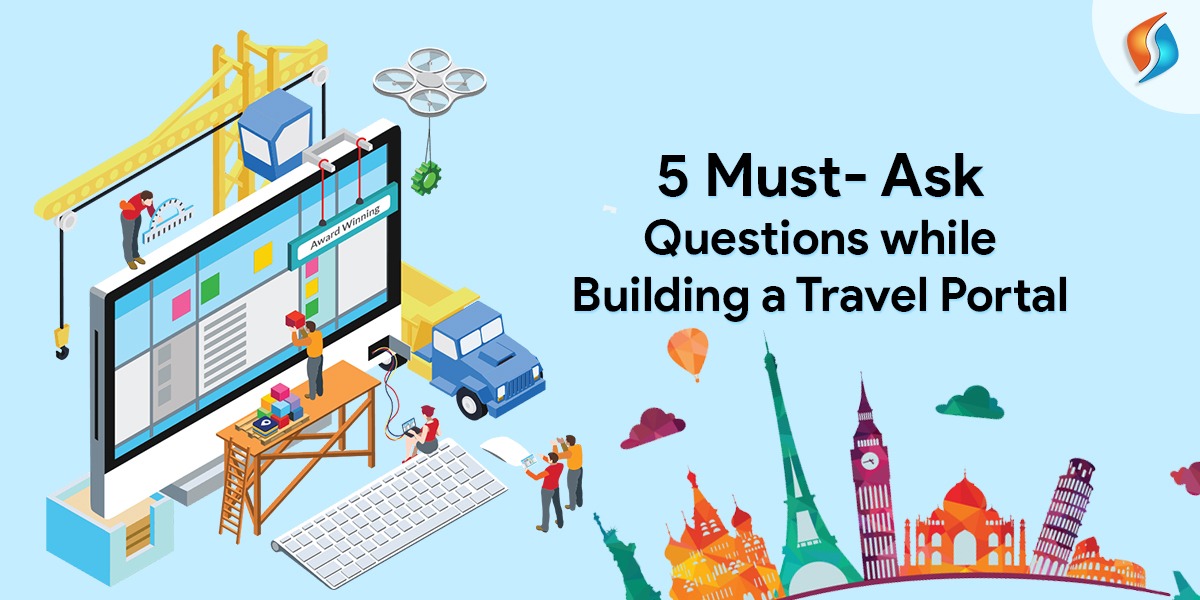 Questions that you should contemplate while building a travel portal
That's why you must avail the portal development services from the best travel portal development company to have the upper hand in this industry and make a unique name for yourself. Here are five must ask questions that you should contemplate while building a travel portal.
Questions that you should contemplate while building a travel portal
1. What type of web design?
Perfect and compatible web design is the cornerstone on which the success of your business builds. You have to choose among the prolific numbers of models available, which will cater the best for your specific needs. Care should be taken to develop a responsive design platform that would work just as beautiful on tablets and phones as on the desktop.
2. How to package travel components?
Different travel components should be combined in online travel portal development such that a unique combination is created which will attract potential customers. Your package can be the basis of the decision to undertake a trip on the part of the customers. Different travelers have varied travel needs; you must, therefore, pay close attention to the requirements of your target customers and then develop your travel portal accordingly. You have to make it convenient for potential customers to browse your portal according to their specific requirements for various parameters.
3. Visibility in a search engine?
Efficient digital marketing services are of paramount importance to ensure top rankings of your site on the web. Your online travel portal development must be such that it grants maximum visibility in organic and advertisement links. High level of skills and expertise is required to achieve this end. Travel portal development in India is not a far-off dream anymore. You have to pay close attention to the fact that your travel portal is SEO friendly because only then would you be able to appear in the first page results of the SERP (search engine ranking page) and attracts the maximum number of customers.
4. How to manage content?
Proper management of content on a website is necessary to make your site stand out from the rest. Content should not beat around the bush and thus should be short and precise. It should be orderly and not chaotic. Infographics and images make it more appealing. You must ensure that customers can get all the necessary information that they require regarding their travel requirements easily. And this all can be achieved with the right set of custom web development services.
5. How to arrange a call to action button?
It is imperative to strategically place Call to action buttons in proper places so that a user does not find it challenging to take further actions. Thus, appropriate layouts and colors must be taken care so that your business jump starts and gets back on track. Pay close attention to the design of the website, colors used, graphics used, fonts used and ensure that they correspond with your brand. Customers are more likely to avail your services if they can trust your portal.
With intense competition in the travel industry, it is crucial to do thorough research first. And only then take a final decision regarding the designing of a travel portal. There are so many aspects associated with the development of an online travel portal. Here you need the best travel portal development company to help you out.
Hire the best Travel Portal Development Company in India!
At Signity, we have many years of experience in handling online travel portal development projects and deliver the most efficient custom web development services in a short time. You need to convey your requirements to us, and our IT outsourcing services will provide you with a comprehensively designed travel portal to take your business to new heights. So, get in touch with us today and take your business to greater heights.