HubSpot vs WordPress: The Ultimate Comparison
HubSpot vs. WordPress, the conclusion - WordPress is a CMS, HubSpot is much more. Though, WordPress and HubSpot are similar in the way they both are CMS, determine the weakness and strengths of both, to make an informed decision.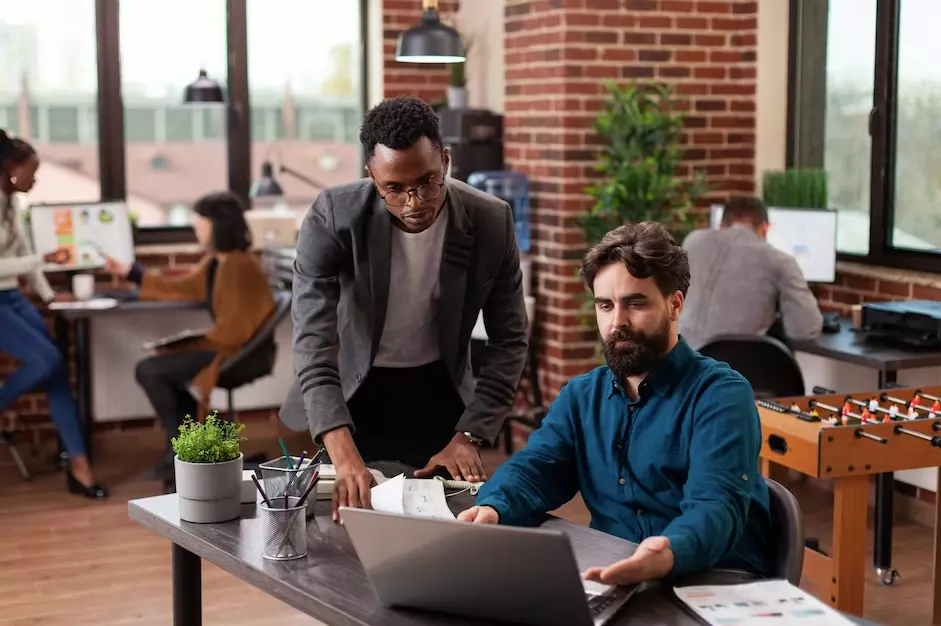 In some ways, HubSpot vs WordPress comparison is the stale saying of comparing "apples with oranges". But, somehow, WordPress, a decades-long CMS titleholder, is challenged!
Yes, the HubSpot CMS is moving closer to the chair of royalty.
Jokes apart, we, a digital transformation company, have worked with numerous CMS platforms. And recently, more and more of our clients have asked about HubSpot CMS. Indeed, we have heard so much about it that we migrated our site to HubSpot.
And, beyond a shadow of a doubt, we love this now!
Since we have experience working with WordPress and HubSpot, herein, we will take up the most frequently asked question - "Which is better, HubSpot Vs WordPress" for your website?
💡 Related Read: 10 Reasons Why You Should Choose HubSpot CMS for Your Business
Let's start from square one. But before we inch ahead, let me define what I mean by CMS:
What is CMS?
CMS, aka (Content Management System) is the foundation of your website. Whereas both HubSpot and WordPress are the frameworks, you must build a website.
In layman's terms, a great content management system helps you with the following:
Creating a website that looks and feels like you
Tracking and analyzing the visitors coming to your website
Publishing content or updating existing content
Augment conversion optimization
A great CMS is functional, user-friendly, and offers all the tools you need to build whatever you want. Whether it's a website about your coffee shop around the corner or your digital portfolio you want to use to get selected for the dream job. Whatever the website is about, they all are developed on a CMS.
HubSpot vs WordPress
Here, we will be talking about the final CMS showdown, where we take to pieces every essential feature you are seeking in a CMS from SEO and usability perspectives to cost.
So, why wait? Let's start!
What is HubSpot CMS?
HubSpot is a newcomer, your underdog David in David vs Goliath matchup. As said, HubSpot got some pretty features that made HubSpot a forerunner in the league of CMS. To be precise, it's the first reason you are even here.
💡Related Read: Top 6 Features of HubSpot CMS
Hubspot is a marketing software company that launched its CMS as an extension of its existing sales, marketing, service and growth tools.
What is WordPress?
"WordPress is an open-source CMS", - Meaning anyone can easily create plugins, fixes and modules for WordPress. In simple terms, the complete world is dedicated to making it better.
Presently, WordPress is the most well-known CMS on the internet. Some of the world-famous websites are developed on WordPress. For a better understanding, think of WordPress as the Goliath in this David vs Goliath story.
But are you running short on time and looking for answers?
Too Long, Didn't Read?
Here's the spoiler for you!
HubSpot and WordPress Comparison
The below-listed table shows the "champion" of categories that are the most important considerations when choosing a good CMS.
| | | |
| --- | --- | --- |
| Categories | HubSpot | WordPress |
| Website Launch | ➖ | ⭐ |
| Blogging & Content Management | ⭐ | ➖ |
| Analytics & Tracking | ⭐ | ➖ |
| SEO | ⭐ | ➖ |
| Customization, Design & Editing | ➖ | ⭐ |
| Marketing Tools | Tie | Tie |
| Ease of Use | ⭐ | ➖ |
| Flexibility and Ownership | ➖ | ⭐ |
| Cost | ➖ | ⭐ |
HubSpot vs WordPress: What Marks the Difference?
Let's see!
Website Build-Up & Launch
Probably, the first and foremost thought knocking on you is - "How fast can I get my website live", right?
HubSpot and WordPress have prioritized some of the best themes that are easy to download and build on. And, as far as set-up and launching are concerned, both CMS make the process as easy as possible.
But HubSpot gets an added feather in the hat for "TIME" because it hosts all its websites. Whereas, with WordPress, you need to find a reliable platform to host your website.
On the contrary, if we talk about templates, both CMS gives you an array of features. WordPress brushes up with HubSpot with its huge template library (Remember, WordPress has been a player for quite a long compared to HubSpot). Though HubSpot doesn't offer free templates, its library is growing exponentially.
The Winner - "WordPress"
Wondering why? Because choosing the wrong template won't make or break your website. With WordPress, you can easily integrate features, functionality and modules without a developer.
Whereas HubSpot limits you to a template. If, at any moment, you want to add some specific feature, you are likely dependent on a HubSpot developer to do it. This means you need an expert when migrating your website over to HubSpot if you want it to appear and function exactly like your existing website.
Blogging and Content Management
Did you know?
HubSpot, as well as WordPress, were basically developed from a blogging perspective.
So, when it's about content management, they both are go-getters.
HubSpot made its debut as a blogging tool. That means before you can develop your website with HubSpot, you could host your blogs there. Fortunately, with HubSpot's dynamic marketing backdrop, it's easy to get hands-on with analytics and content management too. HubSpot makes everything easier, from categorizing your blogs into specific campaigns and analyzing the outcome to clicking into individual blogs to analyze post-specific metrics.
Talking about WordPress also started as a blogging platform. With this, you can easily copy-paste a blog from Google Documents and make it look beautiful. It offers you tagging, featured images, scheduling, custom design features, and much more making your WordPress website look stunning.
And as far as content management is concerned, we haven't seen anything exceptional from WordPress. It's the same way you can view your posts, search for them, and classify them but nothing like USP (Unique Selling Point).
But, if we shed light on the technical aspects of posting a blog, HubSpot has an edge over WordPress. Probably, you may need to address a few headers in direct copy-paste, but if you choose a good theme, HubSpot has everything or more that WordPress offers.
Winner: "HubSpot"
This was a close call, but the badge goes to HubSpot for excellent management and analytics.
Flexibility and Ownership
WordPress is open-source; when you create a website on the platform, you actually own it. It's solely yours, and you have the ownership to do anything with it. So, it's right to say -
"Building a website on WordPress is an asset that is not dependent on pricing and licensing fees that comes with a proprietary CMS like HubSpot."
Being an open-source means, there are a myriad of tech solutions, support and communities available to help users with an array of solutions for different prices, implementation options and providers. Whereas HubSpot usually lags and offers minimal choices once they catch up.
If we talk about HubSpot, it's a closed structure. So, when you create a website, actually, it's not yours; it's HubSpot's. This comes as a big challenge if you ever decide to migrate your site to a different host or platform. And, with HubSpot, you'll be paying ~ $1,100 every month for a website you don't even own.
HubSpot is an excellent choice for businesses, especially if you are SMB or a startup that doesn't have an in-house development or marketing team to create a dedicated website on other platforms.
However, when you want flexibility or want to grow, HubSpot's COS is a big challenge. This is a real picture if you have back-end systems like CRM, ERP, billing, inventory or other solutions that you want to integrate into your website.
Merely, bcoz of the limitations in HubSpot, the software can nearly strangle small to midsize companies who are looking to scale. Not just that, but because of the closed-source structure in HubSpot, numerous solution providers, supporters and communities are unable to reach their complete potential.
Winner: WordPress
After all, there's a subtle difference between owning your site and renting your site, right?
Customization, Design & Editing
This takes me to the next segment - "Customization".
WordPress is known for its customization features. If it somehow skipped out, let me remind you that more than 30% of websites globally are developed on WordPress, and it would be pretty hard-pressed to mark them as WP websites at a glance.
Trust me; you can do anything on WP without knowing how to code. And, if somehow you run into a problem, there's always a forum to help you resolve it.
HubSpot offers extensive customization options - possibly anything you can imagine. The only glitch is leveraging the customization feature; you should know how to code in most scenarios.
But HubSpot continuously evolves to make its CMS more user-friendly, and the more the user adapts to the platform, the better it gets.
For an SMB or a startup that employs a team to manage their website, they won't probably see much difference. But, if you are a part of their updating, tweaking, and designing daily, you'll observe the lag.
Winner: "WordPress"
If you are picky about making everything just perfect, WordPress is your best bet. Whereas HubSpot offers numerous customization features, but because it's developed in its coding language - "Hubl" making changes to the design is not as easy as it may sound.
Having decades under its hat, WordPress gives it an edge in lighting-fast and easy-to-update web platforms. Of course, it doesn't mean HubSpot can't get there; it's just WordPress is more user-friendly presently.
There's no doubt, WordPress popularity is its simplicity and ease of use. And, with untold themes available, you can create and design a professional website without learning to code.
WordPress is a popular open-source platform; numerous YouTube tutorials help you learn some specific functionality or add new features to your website effortlessly.
Similarly, HubSpot was developed to make it easy for users to set up and run quickly. Besides, you can choose from one of the in-built templates or customize your own from scratch. Notably, HubSpot is also mobile friendly and hosts built-in marketing tools like:
Lead management
Analytics
Marketing automation
Plus, if it's about "easy-to-use", that's good looking and can run fast with a built-in template armoured with built-in marketing tools you need to promote your business, HubSpot got you covered.
Winner: Though it was a tough call, "HubSpot" took the title.
It would be fair to say that if any marketer knows your website, it's only as good as the analytics you have on it.
Here, WordPress takes the back seat. WordPress doesn't have any built-in analytics, but you can add plugins and features for free. So, whatever you are looking for, you can pretty much get it in the WordPress plugin library.
HubSpot began as a marketing company, which is why it still grabs the lion's share in the market. It's no surprise that their analytics and tracking features are awesome. Analytics and tracking all the way down to the page level are already built in; it's every webmaster's dream.
Winner: HubSpot
This round goes to HubSpot because of their in-built plugins—no need for plugins to build up, no reports to download, and much more. So, whatever you want to look at - sessions, traffic, clicks, conversions - you can easily have a peep.
Search Engine Optimization
It will be correct to say, "This is another war of in-built vs customized."
WordPress provides an exclusive array of SEO plugins - Yoast SEO being the hot pick.
Being a platform, WP does a great job of establishing your website for success. Clean and simple code makes it easy for Google to crawl your website; on the other hand, it will not pain you in SEO rankings too. Remember, you can install a plugin to compress your image, check your SEO ranking capabilities, and more.
Probably, what more can you imagine?
HubSpot. This is the answer if you want more 🤫
Its in-built SEO features are sheer love, plus they are dynamic. Because HubSpot is a marketing software at the root, it does an amazing SEO job. Though some complain that HubSpot doesn't give you the same access as WordPress, in my perspective, it's proof of their success, right?
Winner: HubSpot
We may seem biased, but I'll say that from an SEO lens, the difference we have observed is pre-migration to the HubSpot CMS. And it means something, right?
The best part is that you don't have to set up anything. Every SEO feature eclipses under its hat come in the CMS - NO downloading, NO set-up, NO extra time lost.
When we say marketing tools, I mean Chatbots, Call-to-Action, pop-ups, Landing pages and many more.
Yes, HubSpot eclipses more tools than that. But, when we talk about accurate website-oriented tools, and you are still sitting on the fence, it's better to have a clear comparison and make the decision.
WordPress provides all of this. All you need to do is find the right plugin and build it. To be precise, all their tools are user-friendly, and you can ensure a chatbot or pop-up is seamlessly integrated with your branding guidelines.
Whereas HubSpot includes all these tools. Though you may not get the same design personalization as WordPress, you get the advantage of wrapping analytics from every single tool in your current platform. You can see everything from chatbots to form analytics from the platform where you make changes to your site.
Winner: Tie
This is almost too close to call. Both the CMS options offer the same level of marketing tools.
When things funnel to cost, it gets murky.
You might be wondering why?
This is because WordPress is technically free; still, you need to purchase hosting and plugins to get some specific functionality that is standard in HubSpot. However, this may not be wrong when considering HubSpot's monthly cost.
HubSpot
The only roadblock in using the HubSpot CMS is the significant price tag that comes with it.
Let's see how their pricing breaks down:
Website - $300/month + package according to your need
Basic - $200/month + one-time onboarding fee of $600
Pro - $800/month + one-time onboarding fee of $3,000
Enterprise - $2,400/month + one-time onboarding fee of $5,000
These numbers portray that you'll be spending a minimum of $1,100 to get your website up and running for a month.
WordPress
WordPress is FREE. However, you must pay for hosting (~nearly $10-$50/month) and your domain name. Plus, if you are using a theme, the cost may fluctuate. Like, some themes are free to use, whereas, for other themes, you will pay yearly, but only to access some theme updates can you access them indefinitely.
Furthermore, cost varies according to plugins also - some are free, while others cost you to install them.
The one crucial thing you must know when working with WordPress -
"WordPress.com and WordPress.org" - WordPress.com offers a comprehensive approach like HubSpot, where you get hosting, a domain name, a GSuite email and access to numerous free themes, all this at one month's cost. You can also go for the JetPack plugin, which provides access to many features like traffic and SEO tools and additional themes.
Here's how pricing breaks down:
Free - $0/month
Personal - $5/month
Premium - $8/month
Business - $25/month
E-commerce - $45/month
The best part about WordPress.org is that you only pay for the tools you use.
Winner: WordPress
In layman's terms, WordPress is exceptionally affordable than HubSpot and offers you the freedom to add or remove plugins as you choose.
Finally, Which is Best For You?
Well, this depends on who you are!
If you are a CEO or VP of sales and marketing, you always look for a reliable one to manage the details for you, right? Or, you want a lead generation machine that'll work as hard as you do in bringing MQLs and SQLs.
Frequently Asked Questions
Have a question in mind? We are here to answer.
What is HubSpot, and what are its key features?

HubSpot is a software platform that helps businesses attract, engage, and delight customers. Plus, it provides an array of tools for marketing, sales, customer service, and operations. HubSpot's key features are marketing automation, customer service software, sales CRM, and operations software.
What is WordPress, and what are its main functionalities?

WordPress is a free and open-source CMS (Content Management System) based on PHP and MySQL. WordPress is used by millions of people globally to build websites and blogs. It is a versatile platform that can be used to create a wide variety of websites, from simple blogs to complicated e-commerce sites.

Some of the features of WordPress are like, design, content management, plugins and security.
Which CMS offers better website performance and speed?

WordPress websites tend to be faster than HubSpot websites. This is because WordPress websites are not as resource-intensive as HubSpot websites.