Exploring the Power of HubSpot CMS for Website Development
Find out why businesses like you around the world are loving creating websites on HubSpot CMS. Plus, explore how HubSpot CMS takes out the pain from your website management. Get started!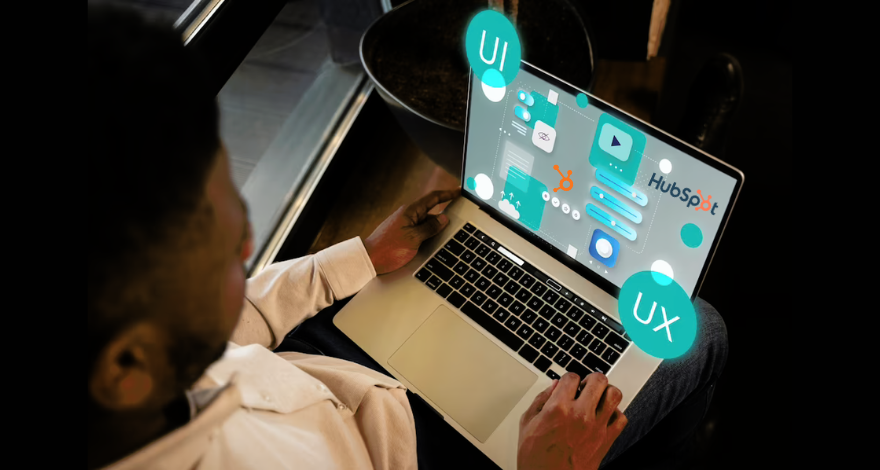 Undoubtedly, having a visually appealing and highly functional website is inescapable for any business.
Agreed, right?
But with the myriad content management systems (CMS) available in the market, how do you pick the right one?
Simple, step into the world of Hubspot CMS - a dynamic, user-friendly platform that not only reengineers your online presence but also drives growth and success.
That's the power of HubSpot CMS!
Without any ado, let's plunge into the numerous benefits of creating your website with HubSpot CMS and why it should be a top priority in your list when it comes to choosing a CMS platform.
So, buckle up and be ready to take the leap in marketing efforts as we turn the inside out of what makes HubSpot CMS a stand-out choice from the crowd!
💡 Key Takeaways:
Explore reasons why create websites on HubSpot CMS
Unlock the power of growth-driven websites to grow traffic and scale businesses.
Personalized user experiences with content personalization, A/B testing, responsive design & accessibility features.
Migrate and scale your website for a seamless marketing & sales experience, plus get inspired by real examples!
What is HubSpot CMS?
HubSpot CMS (Content Management System) is a powerful and user-friendly platform that allows you to create and manage website content without any coding knowledge.
As an integral part of HubSpot's all-in-one platform, the CMS hub allows seamless integration with numerous marketing tools like email campaigns, landing pages, and social media channels to help, businesses curate their online presence more effectively.
The best part?
HubSpot CMS has various brilliant features and one of them is a "drag-and-drop editor", which allows even rookie users to easily create interactive web pages without having to rely on web developers for any assistance or help. This flexibility entrusts marketers to focus on creating impeccable content that oscillates with their target audience while cherishing improved efficiency in their daily operations.
Moreover, HubSpot CMS offer advanced customization capabilities through smart content, which personalizes the website's visitor experience based on the fetched data from HubSpot CRM.
Simply put, blending these amazing HubSpot features gives your business a dynamic foundation for bringing traffic and conversions in today's bottleneck competitive landscape.
So, you must be wondering what benefits it brings to your business, right?
Here's the answer!
How HubSpot CMS Can Benefit Your Business?
By creating your website on HubSpot CMS, you can upscale user experience, maximize efficiency in marketing and sales efforts, handhold greater insights and analytics, save on costs, and heighten website security.
Let's shed light on the benefits HubSpot CMS brings to your business!
There's no doubt creating your website on HubSpot CMS can exceptionally upscale the user experience for your website visitors. Besides, with its drag-and-drop editor, custom design option, and responsive design capabilities, you can craft brilliant websites that are compatible and optimized to use on all devices.
In addition, HubSpot's smart content tools let you customize each website page depending on who's viewing it. Plus, by integrating the right content and messaging to specific individuals or audiences, you can increase engagement rates and a higher probability of conversion.
By providing an SSL certificate with each subscription, HubSpot ensures heightened security and boosts search engine rankings by presenting to Google that their user's privacy is a priority.
All these measures help in delivering a seamless browsing experience while maximizing conversion.
One of the amazing benefits of creating your website on HubSpot CMS is "cost savings".
A little aside from other CMS, HubSpot offers a comprehensive array of marketing tools integrated into one platform. This clearly means that you don't have to buy additional software or plugins to manage your marketing efforts, like social media scheduling, email marketing, and lead capture forms.
In addition, HubSpot's drag-and-drop editor feature lets you create custom pages and modules without requiring the need to hire costly developers or designers. Plus, with its pre-built themes and templates in its asset marketplace, you can easily personalize your website without a burning hole in your pocket.
Furthermore, you can put the same platform to use for managing customer data through the HubSpot CRM. After all, consolidating all relevant information about your leads and customers on one platform with advanced reporting potential brings more opportunities for automation freeing up time spent on data transfer processes.
💡 Related Read: Website Migration Checklist for Moving into HubSpot
Simply put, there are untold ways of portraying that using HubSpot CMS over traditional CMS offer cost savings.
Raised Efficiency in Marketing and Sales Efforts
One of the significant benefits of creating your website on HubSpot CMS is the heightened efficiency it brings to your marketing and sales efforts. Plus, teams can easily collaborate with everything in one place, ensuring everyone is on the same page and staying up-to-date on customer interactions.
This approach navigates to a more personalized experience for customers, which in return drives higher conversion rates.
Furthermore, the HubSpot CRM platform bridges Marketing Hub, Sales Hub, Service Hub, and CMS Hub, making them better connected and more beneficial. This means that information flows seamlessly between the teams, so everyone can access whatever they need at a particular time.
Confused? Don't worry; let's understand this with an example. Imagine someone filling out a form on your website for a webinar registration or an eBook download; this information will be stored in the CRM database, allowing both marketing and sales teams hassle-free follow-up.
Rightly said, with everything under one umbrella, from landing pages with optimized CTA forms to lead captured data by webinars to streamline reporting attribution and powerful website analytics, benefits from HubSpot CMS.
Better Insights and Analytics
Without any shadow of a doubt, HubSpot CMS offer better insights and analytics for your website.
This amazing built-in reporting software lets you track crucial metrics like page views, bounce rates, and click-through rates. Besides, it offers attribution reporting, which helps marketers understand how their actions assisted in converting leads into good payers.
Moreover, HubSpot's advanced analytics potential enables businesses to make data-driven content strategy and marketing decisions. Not to forget, you can keep track of single pages on your website and also analyze trends across numerous pages to improve user experience and grow traffic.
HubSpot's CMS platform integrates with HubSpot CRM for powerful closed-loop reporting.
This means that you can track customer interactions from the first touch point through a purchase cycle that'll help you analyze what campaigns are working versus those that aren't bringing any value.
By having access to these insights, businesses constantly optimize their website content while making smarter marketing decisions based on measurable results.
Upheaved Website Security
Last but not least.
Building your website on the HubSpot CMS provides upheaved security. With its built-in features and standard SSL encryption, your website data is secured from any potential red flags. Plus, round-the-clock availability is there to assist with any cybersecurity issues that may come unexpectedly.
So, by automating security updates and backups, it becomes easy to stay up-to-date with the latest cybersecurity protocols for your business's online presence.
By automating security updates and backups, you can easily stay up-to-date with the latest cybersecurity protocols for your business's online presence. This not only helps protect your customers' data but also improves your Google ranking by providing a secure and trustworthy website experience. When it comes to protecting your web assets, choosing HubSpot CMS can offer peace of mind knowing that you are in good hands regarding cybersecurity.
Benefits of Creating Your Website on HubSpot CMS
Creating your website on HubSpot CMS offers extensive benefits, eclipsing seamless integration with marketing tools, a management platform, user-friendly content creation, optimized analytics and reporting, and in-built search engine optimization (SEO).
Let's explore!
Smooth Integration with HubSpot Marketing Tools
One of the amazing features of using HubSpot CMS is "seamless integrations with HubSpot's marketing tools".
This all-in-one platform makes it much easier for marketers to create and manage website content, landing pages, social media channels, email campaigns, blogging, and the list goes on - all from one platform.
In layman's terms, the most significant advantage of having your website developed on HubSpot CMS is that integration isn't an afterthought. Indeed, it becomes a core element designed for the platform itself.
To better understand, let's take an example. Think you are running a promotional campaign targeting some specific buyer personas. So, with HubSpot CMS and CRM working together, it becomes easy to customize each visitor's experience by personalizing content displayed on webpages according to their behaviour history or some data point stored in the CRM.
Not to forget, this level of customization goes beyond the text - you can use drag-and-drop modules like smart CTAs to help your marketing team cater customized offers based on user interaction history or lifecycle stage without the need for manual intervention.
💡Bonus: The close-knitted connection between HubSpot CMS and other marketing tools streamlines the tracking of your inbound strategy performance results.
User-friendly Content Creation
Among untold benefits, the one that outweighs others is - a "user-friendly content creation and management platform".
With its drag-and-drop editor, marketers can easily craft and edit web pages, landing pages, and blog posts without requiring extensive technical expertise or coding knowledge. This eventually brings greater efficiency in creating and publishing content, freeing up time for other marketing efforts too.
In addition, HubSpot CMS offers in-built features like SEO recommendations and a content delivery network, aka CDN, that ensures optimal website speed and performance. This improves the user experience for website visitors and searches ranking on search engines like Google.
All in all, using HubSpot CMS offers an easy-to-use solution for managing all elements of a business's online presence while still offering dynamic customization options for the one needing it.
Advanced Personalization Capabilities
One of the great benefits of using HubSpot CMS is its advanced personalization capabilities. With this feature, you can create personalized content tailored to each individual's interests and behaviour, making converting website visitors into loyal customers easier.
HubSpot's smart content tool allows marketers to change website messaging depending on who is viewing it based on factors like location, device type, referral source or lifecycle stage. For instance, a visitor from New York may see different CTAs than someone from Los Angeles.
In addition to improving the customer experience and increasing conversion rates, personalization also helps strengthen your brand by creating a more engaging web presence that stands out from competitors. It offers new avenues for creativity and innovation in both design and user interactions intending to optimize business outcomes.
Streamlined Analytics And Reporting
HubSpot's CMS is more than a platform for creating and managing your website. In-built analytics and reporting tools are powerful features that'll help you scale the success of your website. So, by tracking user behaviour, conversions, and click-through rates, HubSpot lets you make data-driven decisions that improve overall marketing strategy.
Not to skip, HubSpot's analytical tool integration with other marketing software is an inescapable benefit. So, rather than relying on numerous metrics from disparate sources across different platforms, HubSpot collects all the information into an easy-to-read dashboard.
In simpler terms, this streamlined approach offers businesses greater insights into how their website performs online while freeing up marketers' time to integrate new strategies based on those findings.
Built-in Search Engine Optimization (SEO) Tools
HubSpot's CMS in-built Search Engine Optimization (SEO) tools are worth considering. With this tool, you can optimize your website to grow organic search traffic without requiring extensive knowledge of SEO. After all, the on-page SEO feature can help you optimize web pages, blog posts, and landing pages, whereas the keyword tools make it easy to target some specific keywords for better search rankings.
Another added feather in the hat of HubSpot CMS is its content strategy tool that offers customized recommendations for improving your website's complete SEO performance. This encapsulates suggestions on optimizing individual pieces of content and wider strategies for improving search ranking across different aspects of your website.
The best part is that security monitoring comes baked into the platform with SSL certificates. So, no need to worry about technical details that could impact SEO.
"HubSpot CMS offers a comprehensive solution for businesses to easily create and manage websites".
Right from its seamless integrations with HubSpot's CRM and marketing hub to its interactive design interface and comprehensive SEO recommendations, HubSpot CMS is a clean sweep for businesses looking for dynamic, efficient and user-friendly CMS solutions.
Looking to get started on the HubSpot CMS? Get in touch with our HubSpot experts to stay ahead of the competition.
Frequently Asked Questions
Have a question in mind? We are here to answer.
What is HubSpot CMS?

HubSpot CMS is a content management system (CMS) that lets you create and manage your website content without any coding knowledge. It is a powerful tool that can help you to create a professional-looking website that is easy to update by ownself.
What are the benefits of using HubSpot CMS?

There are many benefits to using HubSpot CMS, including:
No coding knowledge needed
Easy to use
Powerful features
Cost-effective platform
What are the limitations of HubSpot CMS?

While HubSpot CMS is a powerful tool, it does have some limitations. These are as follows:
It can be difficult to customize the look and feel of your website.
There are some features that are not available in the free version of HubSpot CMS.
Is HubSpot CMS the right CMS for me?

Whether or not HubSpot CMS is the right CMS for your business depends on your unique needs and requirements. If you are seeking a powerful, easy-to-use, and affordable CMS, HubSpot CMS is a great option. However, if you need a CMS with extensive customization options or a large template library, HubSpot CMS may not be the best choice.