Website Migration Checklist for Moving into HubSpot
Website migration is vital for businesses as they outgrow existing systems. HubSpot CMS offers simplicity and powerful automation functions. Learn everything about HubSpot migration process!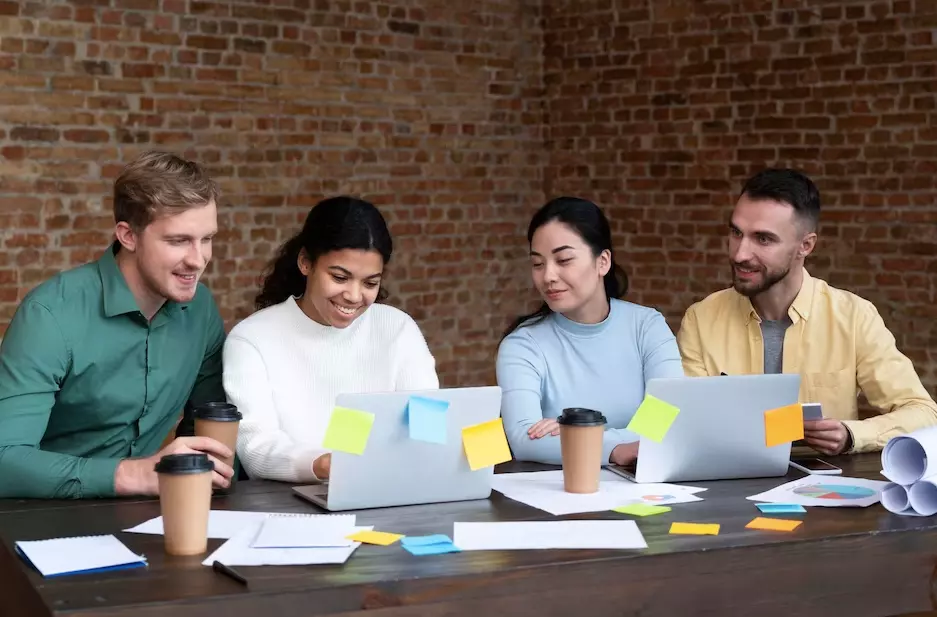 For every scaling business and those looking to expand their reach, there comes a time they outgrow their existing systems and software. Usually, conventional email systems and Excel spreadsheets can't pace up at the rate an organization leader wants to grow.
Though the migration process for most seems time-consuming, complex and sometimes expensive; but with HubSpot it's different. The simple, yet infinitely powerful automation functions are a few of the many reasons companies adopt HubSpot.
💡 Key Takeaways
HubSpot's simplicity and powerful automation functions make it an attractive choice for CMS migration.
Challenges in migration include content transfer, design consistency, functional integration, URL structure, SEO, data management, and training.
Plan and prepare for the migration process, understand the components being migrated, and seek expert assistance if needed.
Utilize a HubSpot migration checklist, create a comprehensive plan, execute the migration, and track progress for a successful transition.
Addressing challenges proactively and leveraging available resources and support can help unlock the full potential of your website on the HubSpot platform.
What is CMS Migration?
CMS migration refers to the process of transferring a website's content, design, and functionality from one Content Management System (CMS) to another. A CMS is a software platform that allows users to create, manage, and modify digital content without extensive technical knowledge.
The need for CMS migration can arise due to several factors:
Outgrown features of the current CMS
Poor performance
Low loading speed of the website
Subpar user experience
Scalability issues
Need for enhanced SEO
Here, we have pocketed some unskippable aspects of the HubSpot migration roadmap to ensure you successfully shift from alternative options to HubSpot from start to finish.
But, first…
Prepare!
"Prepare" is the first and foremost step to migrating your website to Hubspot, ensuring you are all set to make a move. It's a big commitment to make, and the entire website migration process takes time, but you can ensure that everything moves smoothly by understanding what you are actually migrating to Hubspot.
To Understand: What Are We Migrating?
Often, you would have heard, "I'm migrating my company website to Hubspot". That is a broad-stroke statement to make - actually too broad. Instead, it would help if you acknowledged what you're migrating.
Hubspot has five main products you could move your existing system into:
Marketing Hub: Landing pages, Marketing emails, etc.
CRM: Contact data, Contact activity and so on.
Service Hub: Tickets, Ticket pipeline, and many more
Sales Hub: Email sequences, detail, etc
CMS: The actual website, forums and so forth.
Here's your handy checklist that will help you get the right mindset to undertake such a big change. Plus, have a transparent explanation of any limits that apply.
Well, you'll see Hubspot's limit isn't that limiting at all!
Let's start!
1. Marketing Hub: Revamp With Existing Content
Recreate your content within the Marketing Hub rather than opting for a migration.
Why?
Because with Marketing Hub, all your marketing tools and data are easy-to-use. Besides, Marketing Hub is created with scalability and optimization in mind, saving valuable time and getting all the context you need to attract and convert potential customers at scale.
Populate the current templates with your existing content, like marketing emails and landing pages. The drag-and-drop style editors are an excellent choice for new users who need to be tech-savvy.
Else, you can also use your earlier lead-scoring mechanics and populate your own lead scoring within the marketing portal.
2. CRM: Ensure Easy Imports
Hubspot's Customer Relationship Management (CRM) tool is dynamic, but if not used rightly, can prove to be a big chaos. So, before putting all of your contacts from your legacy system into Hubspot, consider the three-phase approach.
Step 1: Pilot Sample
It's important to have an insight of mechanics to import your contact, ensuring you're mapping the right contact fields.
Here, in HubSpot the key unique identifier is the contact's email address. This will be crafting the new record. If you have companies related with contacts, locations, job title, phone number, etc, they all need to be precisely mapped.
Tip: Don't import more than 100 contacts in this pilot. Also, make sure the data is clean and organized.
Step 2: Simple Contacts
Easily import your contacts that are simple and straightforward. Even, it's okay if you don't have all pieces of data for all contacts while importing.
Step 3: Complicated Contacts
These consist of the contacts that are unique to your business, like:
The one having multiple addresses
Possibly key ambassadors
High-value prospects
So, importing these contacts in a small group is advisable to avoid future mistakes like sending a poorly targeted marketing email to someone who is about to sign off on a big deal.
3. Service Hub: Migrate Over Five Days
It's probably evident through earlier recommendations that I support migration instead of a one-time process. I recommend Service Hub, which most companies often use for a ticketing and help-desk-style support system.
During the five-day migration, like the first day (Monday), migrate all earlier closed tickets into Hubspot with the naming convention that consists of the word "Historical" or put them in a pipeline to ensure they don't get mixed with new tickets.
Besides, for the rest of the day, any new tickets will go through Hubspot instead of your legacy system. Moreover, during 1-4 days allow your team to close out any open tickets from the legacy system.
On the fifth day, migrate recently closed tickets, and then import the pending open tickets to Hubspot.
4. Sales Hub: Migrating Deals
The big piece of migration for the Sales Hub is the "Migration of Deals".
There are two methods to achieve this:
Rebuilding them
Importing them
Mostly, a two-part approach is recommended.
Part 1 - Import Closed Won-Deals
Having closed-won deals from a legacy system - probably hundreds or thousands - portrays an import might be the best and most efficient route. , export the data from your legacy system, clean and format it within Excel, and then import these into a pipeline or a closed-won stage in your main pipeline.
Part 2 - Deal Owners Migrate Open Deals
The core objective behind recommending deal owners migrate their open deals is to help them understand and get familiar with Hubspot and ensure the data captured through the migration is present.
Also, this HubSpot migration phase is an excellent choice for using templates, sequences, and snippets. Though earlier, many companies didn't have access, if yours had, this is the right time to craft and organize from the beginning.
5. CMS
Your present website, a CMS, is an inescapable element of your web presence.
You have done hard work in the past several years to build strong search engine optimization (SEO) and create web traffic. Besides, there are numerous pitfalls when it comes to migrating a CMS and website properly, that of course include URL structures, redirects temporary and permanent, technical SEO functionality and HTML markup.
So, to avoid any slipups, it's better to evaluate whether or not this is the right time for a new website build, or better to bet on migrating your current website over. And, if you are migrating, it's advisable to ask an experienced company to execute the successful HubSpot CMS migration for you.
If you are wondering WHY?
It's because if things don't go as planned or there's a misstep, who will you rely on to come to your rescue? Each minute your website is down, you are losing potential leads and customers.
So, here a highly skilled team who has performed migrations in the past will know where the pitfalls are and can ensure a seamless transition.
Challenges in HubSpot CMS migration
Migrating your website to the HubSpot CMS can be exciting. However, like any significant transition, it comes with its own set of challenges. By being aware of these challenges and making a surefire plan accordingly, you can ensure a smooth and successful migration process.
Let's explore some of the common challenges faced during HubSpot CMS migration:
Transferring your existing content to the HubSpot CMS can be a complex task. Ensuring the accurate migration of text, images, videos, and other media requires meticulous planning and attention to detail. It's crucial to map out your content structure and determine the best approach for seamless migration.
Maintaining consistent design elements and aesthetics throughout the migration process can be a challenge. Adapting your website's design to the HubSpot CMS may require adjustments and customization to ensure a cohesive visual experience for your visitors.
If your current website relies on third-party integrations, such as CRM systems, e-commerce platforms, or marketing automation tools, integrating these functionalities into the HubSpot CMS may pose challenges. Ensuring seamless integration and data continuity is vital for a smooth transition.
Retaining or improving your website's search engine rankings is a critical aspect of the migration process. HubSpot website migration may involve restructuring your URL hierarchy, which requires careful planning and implementation of proper redirects to preserve SEO value and prevent broken links.
Managing and migrating large datasets, such as customer information, user accounts, or product catalogs, can be complex. Ensuring data integrity and a seamless transfer to the HubSpot CMS may require data mapping, transformation, and validation processes.
Training and Familiarization
Transitioning to a new CMS requires training your team members to become proficient in using the HubSpot platform. Providing comprehensive training and support resources ensures a smooth transition and empowers your team to leverage the full potential of HubSpot's features and capabilities.
By recognizing and proactively addressing these challenges, you can navigate the HubSpot CMS migration process with confidence. Working closely with experienced professionals and leveraging the available resources and support from HubSpot can greatly contribute to a successful migration and unlock the full potential of your website on the HubSpot platform.
So, How To Proceed?
In a nutshell, the complexity level within your migration from your previous solution into Hubspot will drive the strategy, timelines, and approaches to ensure a seamless and straightforward process.
So, without any second thought, use a HubSpot migration checklist like the one discussed, create a plan, test the plan, carry migration, and then track your progress to ensure you are harnessing all that Hubspot has to offer.
If you still need any help with migration, get in touch with marketing experts to kickstart!
Frequently Asked Questions
Have a question in mind? We are here to answer.
Why do businesses consider CMS migration?

Businesses consider CMS migration when they outgrow the features of their current CMS, face performance issues, experience low website loading speed, want to enhance user experience, or need better scalability and SEO capabilities.
How can I prepare for CMS migration to HubSpot?

To prepare for CMS migration to HubSpot, it's important to understand what components you are migrating, such as marketing content, CRM data, service tickets, sales deals, and the CMS itself. Create a comprehensive plan, seek expert assistance if needed, and utilize a migration checklist to ensure a successful transition.
What are the key factors to consider during CMS migration to HubSpot?

During CMS migration to HubSpot, consider factors like content migration, design consistency, functional integration, URL structure and SEO, data management, and training requirements for your team members.
How much does HubSpot migration cost?

The cost of HubSpot migration varies depending on factors like website complexity, amount of content, customization needs, and the migration service provider. HubSpot provides free migration tools, but professional assistance may incur additional costs. Contact migration service providers for quotes and estimates.
How long does it take to migrate to HubSpot?

The time it takes to migrate to HubSpot varies based on factors like website size, complexity, and customization. Smaller websites can be migrated in 2-3 weeks, while larger and more complex ones may take several months. The timeline depends on specific project requirements.