Finance Robotics: Top 4 Ways of Implementing RPA in Finance Industry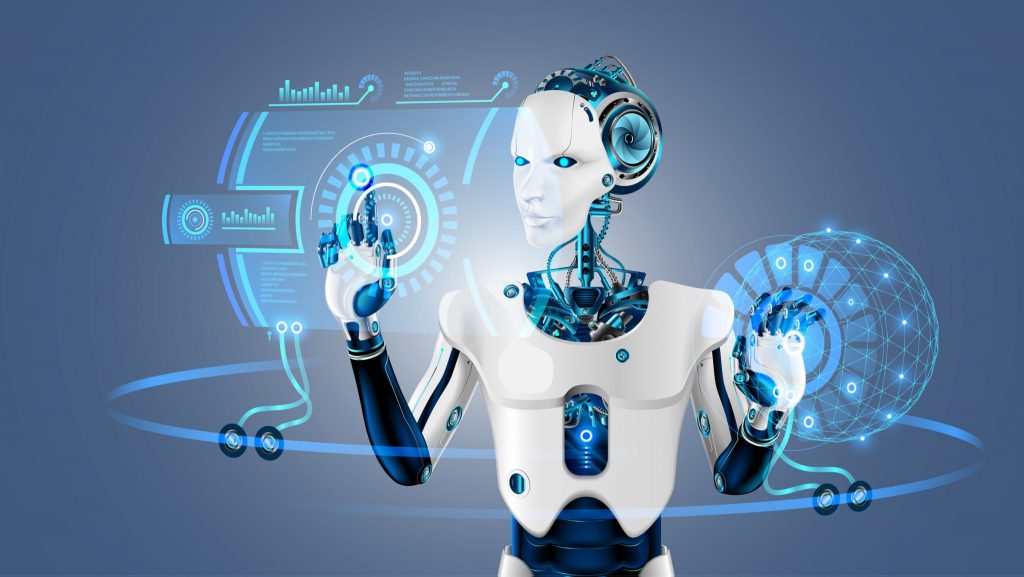 Right from the beginning of humanity, this world has seen the evolution of everything that is around. This evolution is credited to the consistent humans' pursuit of a better way of doing things. That is why they say that change is the only constant.
While some humans are busy making changes, some others are still doing things, which are repetitive but at the same time, very important.
For example, the tasks performed by cashier in a bank branch. The branch cannot run if there is nobody to count cash. However, there is a high degree of monotony in this job. Therefore, automatic cash counting machines are there to help. A part of the cashier's job is now automated so that his mind can be occupied in making more progressive changes in the bank.
Talking about the banks, I am sure you can find N number of tasks and processes in the finance industry that can be automated. With the cashier's example, I hope you got the idea of a repetitive process. But this example is not appropriate for the present scenario.
Why? Because banking is now replaced with net-banking, apps, and digital wallets.
Modern technologies have modern problems. With the existence of digital solutions too, there is someone who is sitting somewhere in a bank officer who is doing repetitive tasks like downloading documents, generating receipts, and updating net banking information into the central information systems.
However, modern problems have modern solutions as well. Solutions to such problems are given by a technology named Robotic Process Automation.
We will talk about RPA in finance industry in detail later.

Let me first give you a quick introduction to RPA;
What is RPA?
RPA stands for Robotic Process Automation. As the name suggests, technology is all about automation. RPA helps in the configuration of a "Robot" which can take actions similar to humans by using different digital systems to complete a process.
For example, when a loan has to be approved by an employee of a bank, he will have to process the digital forms received, collect all the scanned documents, check the respective CIBIL score, get digital signatures on documents and ultimately release sanction papers.
In this process, the employee will engage with at least 4-5 digital operating and information systems. RPA can replace all of these repetitive tasks by software, which will behave like robots that can perform all these actions.
How is RPA different from other IT solutions?
To put it very simply, it does not need a new infrastructure to work. In fact, RPA creates a bot to use your existing infrastructure, IT solutions, apps, and other digital systems efficiently and effectively for completing repetitive tasks. It makes this technology more pocket-friendly as well as easy to implement.

(Picture Credits: www.uipath.com)
A complete guide to RPA in finance industry
"If you can't repeat it, you can RPA it."
Identifying where RPA can be implemented in your business can be merely an observation. Just observe the tasks which are highly repetitive and standardized in your business process, like data migration and compliance checks, and save your efforts by letting bots do it for you.
But how to implement RPA in finance industry?
1. Choose the right RPA Software Service Providers to initiate
If you have identified the processes that can bot do it for you, then half of the work is done. Your next job is to choose the right software for RPA. This will be based on your budget, technical capabilities of your organization and most importantly the complexity of the identified processes.
Hence, choose the service providers who can work closely with the project managers and IT team to deliver the best suited RPA solution.
2. Choose the right systems to integrate
High integration capabilities of RPA is one major advantage of this technology. If you have a well-defined sequence of tasks then you can let software robots work on the top of APIs, which will limit the amount of custom development. Software bots, just like humans, can perform the cross-platform working accurately.
3. Choose the right people to implement
Your role will not be over merely after planning the implementation of RPA through service providers. You are looking for a tailor-made solution according to your operating environment. Nobody can understand your systems better than your own people can. Therefore, choose the right people who can make the developers understand the process to get on time and in-budget results.
Now, let's discuss RPA in finance industry in detail;


RPA in Finance Industry
The involvement of digital technologies in banking and financial services has given rise to an all-new industry of Fintech. As the finance industry is growing, so is the confusion regarding the best systems and solutions.
RPA can be a one-stop solution for all your automation problems in the finance industry.
From here on, we will see RPA's four major applications in the financial industry that can make our money more manageable for organizations:
Let's start with;
1. Automated verification
When an organization does the background verification of a customer, the data is collected from multiple sources. They use paper forms, online-forms, cloud platforms, and other government services. This is critical to meet compliance requirements like KYC (Know Your Customer) and CDD (Customer Due Diligence) processes.
The collected data is collated, arranged in a format, analyzed and reported. There are a significant number of people in organizations who are doing these repetitive tasks. Organizations can save money, time and effort by introducing software bots to do all this and make their human resources to do more thinking then repeating.
2. Fraud detection
Finance businesses spend huge amounts of money in processing, verifying and approving invoices. The basic reason behind using human resources for this task is the invoices do not have a standard format. It means different businesses have different formats of bills, which is sometimes hard for machines to process.
But when RPA is clubbed with another technology called NLP (Natural Language Processing), it can really boost the operational efficiency of your finance business. NLP can process the languages used by humans and give the desired output in the required format.
In addition, RPA can be used to feed the data from various sources to NLP and get the desired output from the same. It can make your fraud detection systems more vigilant and reduce human error in complicated cases.
Related Read: Extend RPA To New Parts Of Business To Improve Process Performance
3. Customer service
Financial services are more or less similar in terms of their business models. The only differentiating factor is the service they provide to their customers. The ease with which customers can do banking, investing and buying (products like insurance) with them makes a lot of difference.
RPA can help financial institutions in upping their game in customer services. For example, in the case of grievance redressal, bots can perform the repetitive tasks that are performed by humans. The bots are available 24X7 and can respond anytime. They can collect data related to the disputed transactions and move it to the concerned department.
4. Other internal business processes
There are a number of internal business processes that are involved in running a finance company. Processes including audits, report generation, account closing, card blocks and so on. All these processes are highly repetitive and based on the information received from various systems that are pre-existing in the organization.
RPA bots are fully equipped to perform these tasks more accurately and more quickly. The operational excellence of any organization can improve if they get these bots on-board.
Real-life use case of RPA in finance industry:
Royal Bank of Canada, the largest financial institution in Canada is using smart chatbots for more than a year to improve customer service.
Also, the Guardian Group has also embraced RPA technology in their processes and have seen early success in their journey. The technology has enabled them to calculate, copy, paste, access, or use existing business rules to handle, use, and feed data into the core enterprise application.
Read more: 3 Amazing Examples Of Robotic Process Automation In The Real World
Conclusion
At large, humans don't know what is the purpose of their life. To pay their bills, they spend their lives doing the laborious and repetitive tasks which require only a small part of the most intelligent brains on earth. With technology, we are making humans move towards thinking new things and leave the repetitive things on technology. Implementation of RPA in finance industry is one small step in that direction.
This technology is making its impact on one of the most crucial industries of civilized society, the Banking and Finance Industry. Adopt this technology to improve processes and use your human resources for better work in your finance company.