Mobile App Development Advantage in Adventure Sports Industry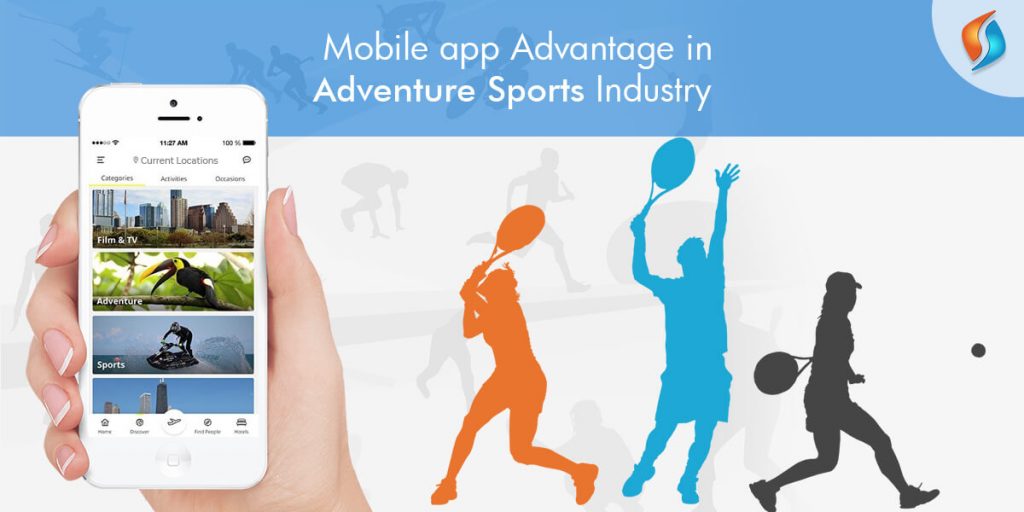 If you have your own adventure sports company, big or small, and are in a dilemma whether or not having a mobile app for your business is of no use whatsoever. Well, this blog post is precisely for you. Read it to find how mobile app development could be beneficial for your business.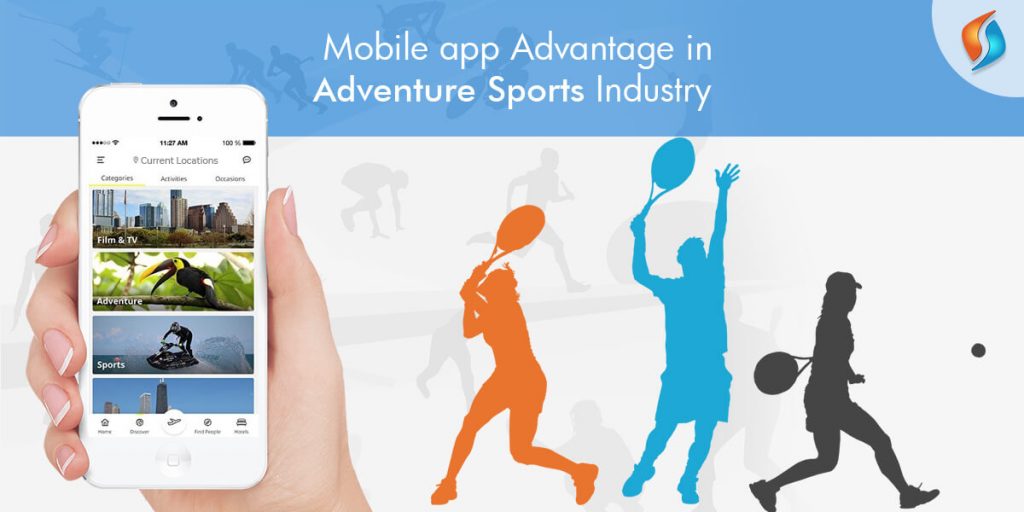 Adventure Sports Industry and Mobile App Development: How do they Connect
Well, these may be two different domains, but one thing that joins them together is technology. If you are wondering why to develop a mobile app for adventure sports, you probably should take a look at the following data. Adventure sports posts annual market share globally at $ 263 billion and continues to grow at a faster rate. The same Forbes report also claims that 69% of adventure lovers use online platforms to go on sports trips.
So these two domains are both growing markets. The adventure sports industry is offering tremendous revenue opportunities, and mobile app development is emerging as an ideal way to cash in that opportunity. App markets have skyrocketed over these years as they happen to be very famous among the millennial generation, who by far are also avid adventure sports lovers.
For every kind of business, having mobile applications has become utterly essential. When it comes to adventure sports things are no different. Be it skydiving or rafting enthusiasts, rock climbing or skiing lovers, people use mobile apps and websites for adventure planning, compare prices, play media, read reviews, check ratings and comments. It gives them a chance to interact with other adventurers, get suggestions and choose the best place for the best adventure sports.
Advantages of Mobile App Development for your Business
Today, having a mobile app is imminent for your business. The industry may be any whether it is sports, restaurant, education or any other. The most significant advantage is the market. It offers you a vast market to reap benefits from. Some of the recent reports claim 6 billion smartphone users globally. The smartphone boom has resulted in some mobile apps increasing from 800 in the year 2008 to gigantic 2.8 million in March 2017. It is the main reason why every industry nowadays has its app. They want access to such an enormous crowd of audience. It is astonishing to see these mobile apps receiving millions of downloads, which proves that people like mobile apps more than a website because they can access it more easily.
Another advantage of the mobile app has something to do with the change in the way people use technology. A decade back desktops and laptops were preferred devices for surfing the internet. But these days, without any doubt, it is the mobile devices that people use preferably. With that shift in mood, all the focus has now shifted towards mobile phone users. Offering these users a better experience has resulted in the advent of mobile apps. The direct outcome of this advent is people spending more and more time on their smartphones to explore varieties of things.
To exploit the various benefits of the mobile app market, every industry is developing its application. It is the best way to connect with the right kind of audience. The adventure sports industry has too joined the race and is already reaping the benefits of this ever-growing market.
Apart from the significant advantages discussed above, there are many other benefits to get with mobile app development.
Business Prospect Improves:
With the help of the mobile app, your business prospect improves in many ways. For example, your sales go up, and expenses go down. With a mobile app, you get the mobility solutions for your business which gives you better insights into the trends emerging in your industry with the help of analytics.
Customer Engagement and Satisfaction:
Whether your customers would want to share their experiences or write their reviews regarding the services you provide, the mobile app is the best platform where such things are possible. It keeps your connection with your audiences not only alive but engaging as well.
Increase the Visibility of your Adventure Sports Business:
You believe it or not, today nothing matters more to your business than online visibility. It has the potential to make or break your company. To get the attention of millennials is essential, and you could find them nowhere except through a mobile app. It allows you to integrate all your social media profiles of your company into the app. Doing so will expand your social media reach. This is important as people nowadays love to share their experiences on platforms such as Facebook, Twitter, etc.
Get the best mobile app development services for your business!
Well, now that you have finished reading it, have I been able to change your opinion? Is your dilemma regarding mobile app development for the adventure sports industry shattered now? If yes, congratulations, you have got it right; a simple mobile app is essential for your business. If you are convinced to develop a mobile for the remarkable growth of your business, join hands with Signity Solutions. We are the best mobile app development company in India. Our mobile app development solutions have helped hundreds of companies across the globe gain an advantage through responsive and eye-catching apps. You too gain an advantage and outsource mobile app development for your business to us today.