Mobile App Success Stories to Get Inspired From in 2020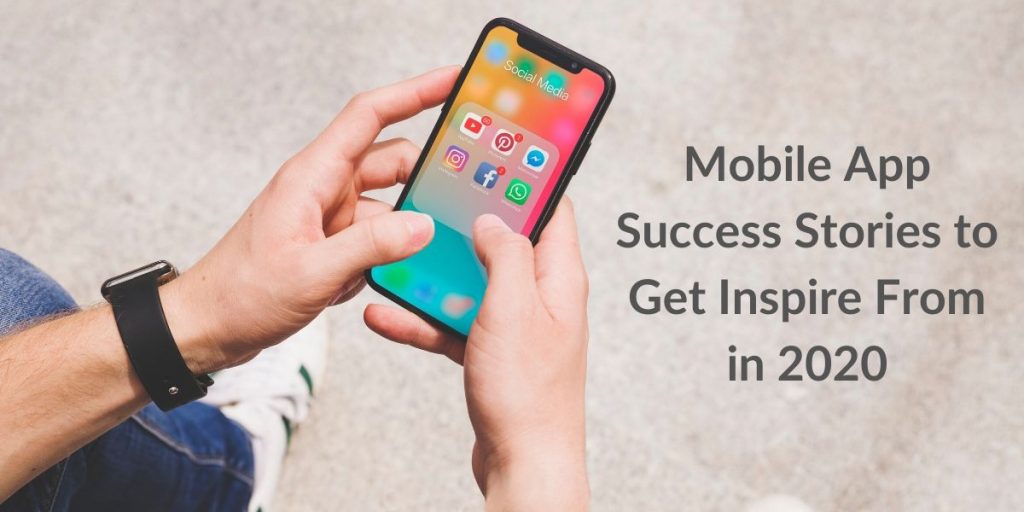 In this era of mobile application development, it requires dedication, research, and efforts to convert your idea into a responsive and functional mobile app. It is challenging to build a mobile app that stands out and is loved by millions of users.
Startups, entrepreneurs, and small business owners look for opportunities to transform their concept into a successful app business.
However, you need to get a strong inspiration for accomplishing goals. Some time back, we had asked entrepreneurs and mobile app development experts of the industry to Inspire us and help us by sharing their Success Stories and Suggestions they experienced during the mobile app development lifecycle.
4 Mobile App Success Stories of 2020:
To motivate you, we have summed up 4 mobile app success stories that will fuel your efforts with a solid inspiration:
Sylo Smart Wallet
Six Clouds Ignite
Solar System 3D
The Cash Back App
Let's discuss these Mobile App Success Stories in detail;
1.

Sylo Smart Wallet
Co-Founder and Business Director at Sylo - Dorian Johannink has a social fintech app Sylo Smart Wallet that surpassed 100,000 downloads in a short two months -- it launched globally in app stores in September.
Dorian's Success Mantra
Do what you do well, hire for the rest… (and put trust in those you hire!)
For quite a while in our early development stages, both myself and fellow co-founder were very hands-on, trying to keep a finger in almost all areas of the business, from product development through to marketing. This got quite full on for a while and ended up becoming quite stressful as we began to grow our team and scope.
Once we finally let go and placed full trust in the team we'd built, it not only made it possible for us to reach that next stage of growth but actually ended up giving us more time and freedom to focus on our core value areas as we continued to expand.
We grew from a team of 8 to a team of 24 during 2018, which I definitely don't think we could have done successfully if we hadn't changed this thought process.
Not surprisingly, shortly after this, things really started to blossom, and we started to see a lot more coming from our team as they started to develop their own rhythm and styles, which in turn helped develop and mature the personality of our company.
If I was to take a stab, I'd say that the 10-15 person team mark is the stage where you really need to let the reins go if you're a very hands-on style founder, and don't want to hamstring your growth.
His suggestions to others for developing an app in 2020
Get your scope and spec nailed down before you invest too much time in hands-on development.
In our early stages, we went through a large number of what you might call micro-pivots. We were pretty 'gung-ho' and immediately dove into hands-on development while we were evolving ideas. However, in retrospect, if we'd focused more time initially on the core validations prior to getting hands-on, less haste may have meant more speed in the mid-long term in delivering our key final product.
It is really hard to force that initial planning and validation stage and keep those hands off the keyboard, but now I firmly believe it's the winning approach for the long-run success of your project. If we'd done this a bit more, we might have been able to squeeze a lot more efficiency out of our limited resources at the crucial early stages.
Also, if this applies to your industry, don't build it decentralized unless it needs to be! Something unique to our space in building the Sylo app, or DApp (decentralized application) as we refer to it, was that a core value proposition of our offering was that it enabled certain functionalities and benefits (such as data privacy) by leveraging decentralized architectures. Doing things decentralized makes things 10x harder, but it's worth it 'IF IT MAKES SENSE' to your value prop.
In our case, it made complete sense due to what we were creating, but we're now definitely seeing a lot of cases where developers are using decentralized technologies to build products just for the sake of it when a traditional stack will do just fine. Decide what's essential, pick your stack right, and get to market faster. Don't make life harder than it needs to be!

2. Six Clouds Ignite
Dip Dhingani is the co-founder and CEO of Creole Studios. As the 3rd generation of self-made entrepreneurs, Dip always knew what he was cut-out for. He is passionate with a profound love for creating well-designed, well-functioning software products.
One of the apps that we developed recently was Six Clouds - Ignite. Six Clouds is a Singapore-based startup. They wanted to develop this app, which is like Netflix for educating young children who are in their early schooling years. It's a video streaming platform that lets young kids and parents sign up and select a subscription plan of their choice. This app was developed specifically for children in schools of Uzbekistan.
Uzbekistan is a developing economy, and the government there is working hard on bringing all the modern infrastructure that enables the citizens to use all the modern technologies in making their lives better. Thus, Six Clouds was one of those startups that got recognized by the Uzbek government, and they signed an MoU with the company (https://www.uzdaily.uz/en/post/46376) to ensure that the app reaches out to as many students and schools as possible.
The app was rolled out to a public beta in September-October, and as of today, it already has over 2500 users using it daily in Uzbekistan. Soon, the app would be rolled out to more schools and also go beyond Uzbekistan. We are still working with Six Clouds as their development partners and helping in growing the app.
Dip's Success Mantra
Our success mantra is understanding the context of the end-user and building the app completely around that. We understand the user's socio-economic milieu, which eventually influences the features of the app significantly. You cannot build the app first and then expect the user to adopt it. It doesn't work that way.
You cannot make a maps app for a market in rural Liberia, or you cannot build a drones management app in India. If you build an app that doesn't encompass that, then no amount of pretty animations or proven features is going to be able to save the app.
His Suggestions
Our suggestion to others for developing apps in 2020 is to focus on growing economies and the solutions that they'd want when they get access to the internet. These are unique scenarios where solutions that worked in developed countries won't be applied directly. They'll need to be re-thought with a fresh mindset, and the one who can crack that efficiently can be the next big thing in the world of apps.
3. Solar System 3D
Madhsudhan is an expert mobile app developer and blogger who has developed Solar System 3D released in the year 2017.
Madhsudhan's Success Story
The reason the app has over 100K (without any promotion whatsoever) downloads because of two things. The first thing was the idea, and the second thing was the description. When the app was launched, there was not much of the competition. But, less competition does not mean the app will boost in Google Play.
The app struggled at first, but I had a feeling that the app has great potential. I started searching online and read most of the Wikipedia pages on the Solar System.
In the description, I put all the information about the Solar System (Wikipedia) and the app itself. The app started getting more downloads. By this time, my app was only optimized and available in English. I used Google Translate to translate the app in other languages.
By that time, I started doing experiments on the app (changing name to Solar System/ Solar System 3D Free, etc.).
In a few months, my app got to number 6 position for the term "Solar System" and 4 positions for the term "Solar System 3D". The app receives over 400 downloads every day now, and it is my app with the highest number of downloads. Being an individual developer, and because of the limits of my knowledge, I could not add new features, but still, the app comes in the top 10 for the search term "Solar System 3D."
His Suggestions
The suggestions I would give to other developers: Do not create content that is already out there. It doesn't matter if you are a new developer or an experienced. If you are trying to tackle down a big company, then you need money + luck.
Instead, why not take some time to think of something new. I have published so many apps, but a few have been able to get constant organic downloads. It takes time to come up with new ideas, but it is better than wasting all the time developing the same app and waiting to see if it gets anything.
Furthermore, it takes time for the app to get attention and start getting organic downloads, so be patient. Make sure the start is strong. Optimize and make the app(s) ASO friendly as possible (screenshots, icon, video, error-free description, enough use of keywords, etc.) before publishing.
An intro video would be great because it helps the user to decide whether the app is good enough. If the uninstall ratio is much lower than the install, the app will automatically start climbing.
4. The Cash Back App
Amit Dua - CEO and Co-founder of Signity Solutions, developed The Cash Back App with 10,000+ installs.
Signity Solutions and its team had developed a shopping and banking app for the Australia region. The Cash Back App helps win cashback and rewards at participating stores. The funds in the app are instantly visible in your wallet.
Users can use the funds to make purchases at their merchants as real cash that can also be used to pay friends or Bpay bills. It can also transfer as cold hard cash to the user's bank account and can even attach a credit card and shop with it at participating stores.
The app is performing quite well in the Google Store and has attained more than 10000+ installs.
For a detailed notion on features and challenges, visit our portfolio page: https://www.signitysolutions.com/portfolio/utility/cashback
Conclusion
The mobile app success stories shared by the experts are 100% life-changing and are because of the hardcore creativity. These experts have been working in the industry and are aware of the challenges and opportunities they can face throughout the mobile app development lifecycle.
It is not difficult to reach massive levels of success in the mobile app industry. With these suggestions, you can easily achieve success. Finally, if you do manage to create an amazing app, do not stop there. The next step is to capitalize on that success and try to find new ways to amaze your users some more!